My obsession for lipsticks has been well documented over the years and has also been the source of dismay for Mr. Platt. At the height of my craziness, I managed to accumulate close to 200 if not more lipsticks in the span of two years.
Luckily, the obsession has currently been tamed and I have done a major purge so my lipstick collection is now a comfortable 100…maybe with a plus sign. Yes, it was 97 or so a couple of weeks ago but this mama has received a couple since then. Still, it's a much more manageable amount for me.
Today I'll be sharing two lipsticks from cruelty free and vegan brand, Trust Fund Beauty. I was kindly sent the shade Something Witty*, a beautiful pale pink which has lots of white in it (think Barbie pink) and I received Millionaire Mouth, a gorgeous red with a touch of brown through claiming my ipsy points. Unfortunately I am unable to find either shade listed on Trust Fund Beauty website (check here) so I'm not sure if they have been discontinued or out of stock.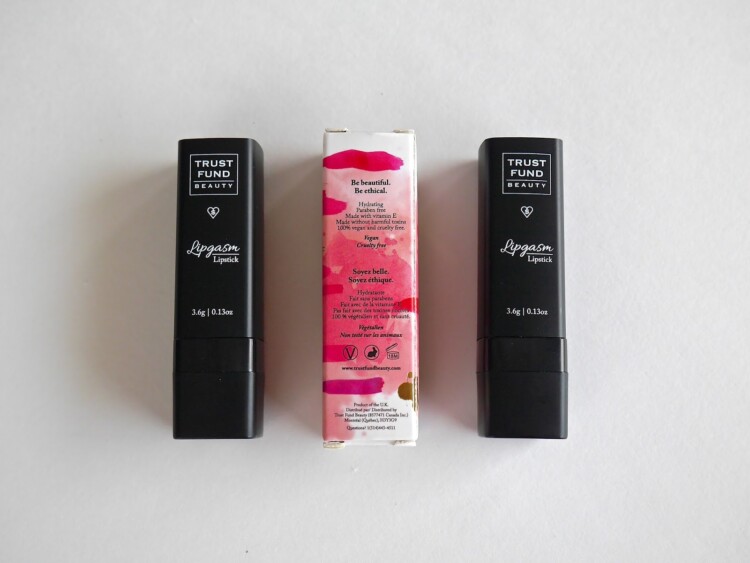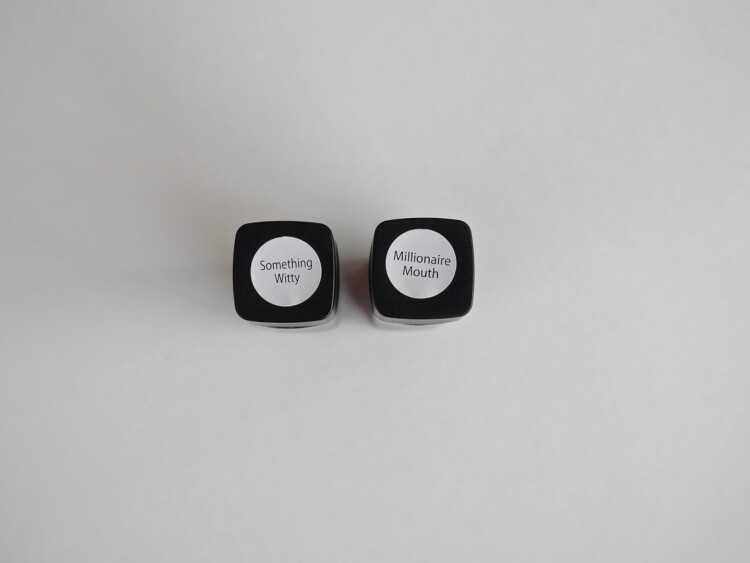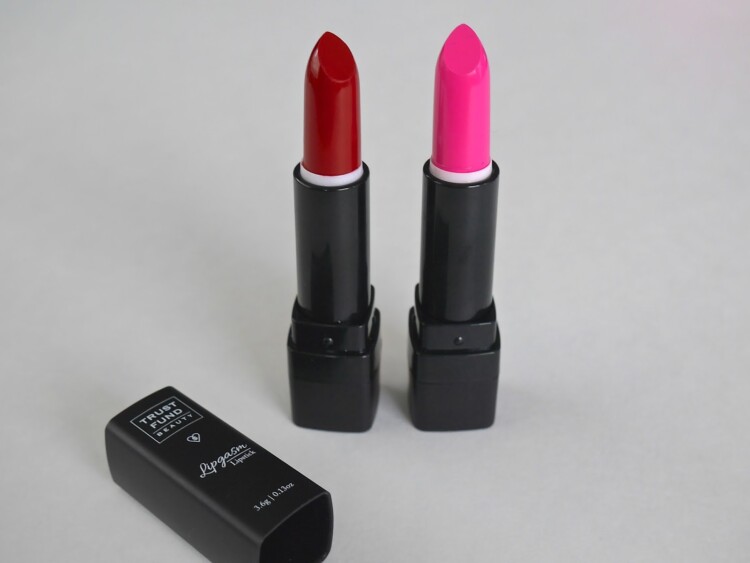 Both lipsticks have a sweet powdery bubblegum scent, it reminded me of a certain type of gum that I used to eat when I was a child. The paper wrapping has a temporary tattoo printed inside and I used to put it on my hand, place a little water behind it and ta-da! I was the coolest kid on the block with a Doraemon tattoo.
Or I thought it was cool….
Both lipsticks are very creamy, hydrating and feel light on the lips. Most days I forgot that I was wearing either shade until I saw a lipstick mark on Little Tyke's cheek or forehead. The pigmentation is pretty good too with Millionaire Mouth being opaque with one swipe and Something Witty* needing a couple of swipes to reach full opacity. I do find paler shades tend to need the extra swipes regardless the brand so it doesn't surprise me that Something Witty* is not as pigmented as Millionaire Mouth.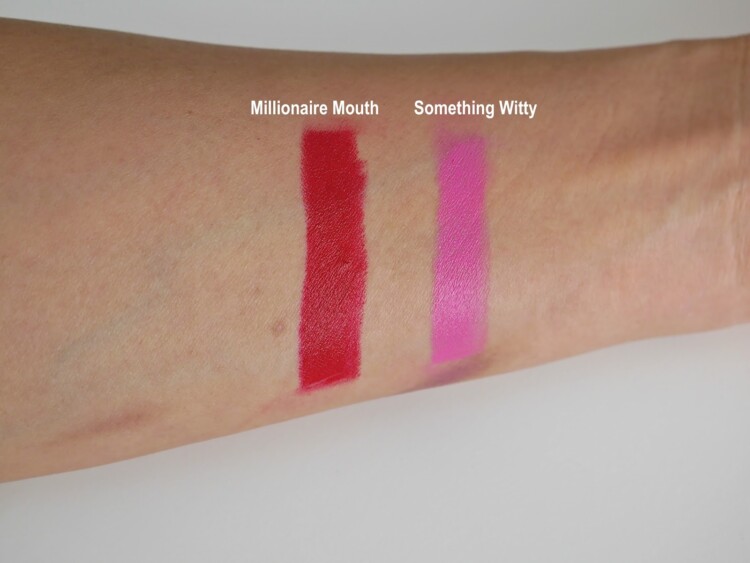 Now there are a couple of downsides to the creaminess and lightness of these lipsticks, they do bleed so I use a transparent lip liner to either draw my lip lines or fill in my whole lips before application. They also transfer pretty easily so with eating and drinking, I only get a maximum 3-4 hours wear with Something Witty* and a maximum wear of 4-5 hours with Millionaire Mouth.
Surprisingly I have been wearing Something Witty* way more than Millionaire Mouth even though I didn't think it would suit my skin tone. I do pair it with a light dab of NYX Butter Gloss in shade Sugar Cookie on top which you can see me wearing here which transforms it to a more suitable shade for me.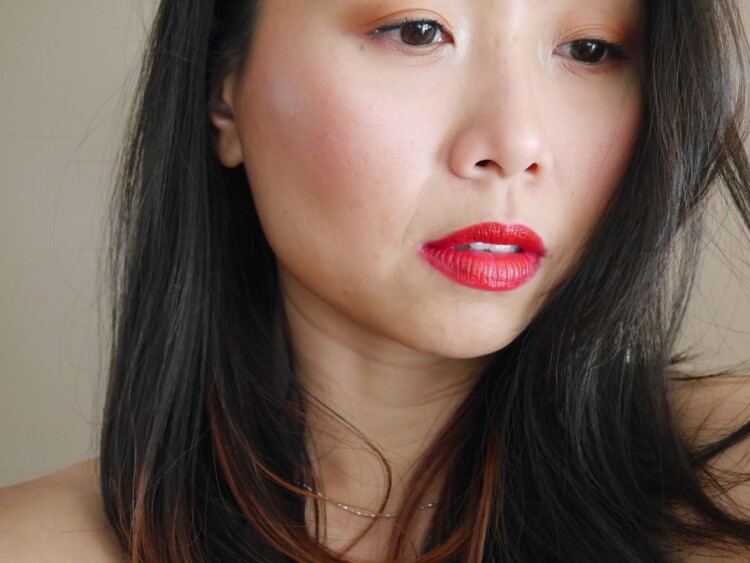 Wearing Millionaire Mouth*
Personally I think Trust Fund Beauty got it right with how creamy, hydrating and light these lipsticks are on the lips, I just wish they didn't bleed out of my lip lines. It's a very small hiccup though, nothing that a lip liner won't fix but it's still an important thing to note. The scent is also not for everyone and if they could change it to a more universally pleasing one like vanilla, I think it would be appeal to more people.
Have you tried Trust Fund Beauty Lipgasm range? What are your thoughts on scented lip products? *Product marked with * was received for free but my thoughts and opinions are 100% unbiased, honest and my own. There is no place for any sort of BS here. Over the weekend: This will be more of a rant than anything else but we had to miss a birthday party because little tyke came down with a bad cold no thanks to being around other kids who were ill in one of his activities. Now this baffles me, back in the day when I was younger, my parents would never allow me to go to school or other activities if I was sick. Even if it was only a cold, I still stayed at home because my mum didn't want me to spread the germs to my friends but that doesn't seem to be the case with some parents. It feels like because they have paid for the class, their kids will be attending regardless if they are sick and in return, other kids got sick too. It's frustrating and to be frank, I find it to be inconsiderate. If your kids have snot dripping from their nose then let them stay home FFS! Edit: Thank you, Anne for pointing it out about daycare! I completely understand about daycare when kids had to go even though they'll not feeling their best because both parents are working. It's the extra curricular activities classes that I meant, the ones that run for an hour or 45 minutes and with parent and tots. If your kid is having a bad cold then come on, maybe just miss one dance class instead of letting your child wiping snot all over the stuff. On a more positive note, I have conquered the fish tail braid! Little tyke and I watched countless YouTube videos on Friday morning until late afternoon (he's my side kick…) and yay, I finally got it right! Now to learn the other 896674684645345 type of braids…. How was your weekend?