I am super excited for today's post because I have never ever done anything like this before. Rachel, who is the gorgeous blogger behind Rachel Shuchat Makeup (say hello here) reached out and asked if I would like to do a collaboration on a wearable Spring makeup look, I was more than happy to say yes! Mind you, I am not a makeup pro hence you almost never see me posting a makeup look or tutorial so this is a brilliant opportunity for me to break out of my comfort zone.
We agreed on a list of makeup products that we will use so it would be so much fun to see the different looks that we both created. The art of blending eyeshadows is a skill that I have yet to master even though I am way better at it than I was last year. For this collab I decided to go for a smokey eye with  winged liner and the pop of bright lips from Mac Relentlessly Red.
Don't forget to hop over to check out Rachel's look and let me know if you enjoy this post and if we should do more of it.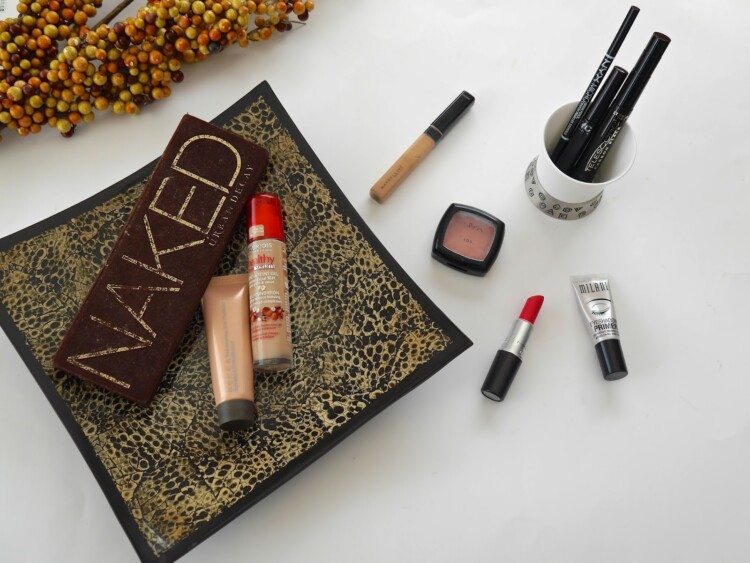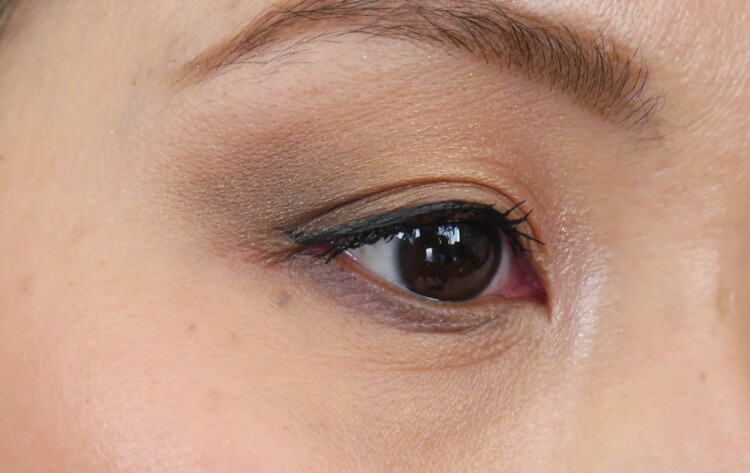 1. Naked all over the lids to brow bone. 2. Buck in the crease. 3. Half Baked on the lids. 4. Smog + Darkhorse in the outer v blended into the crease. 5. Hustle + Creep on the lower lashes. 6. Sin to highlight the inner corner of the eye.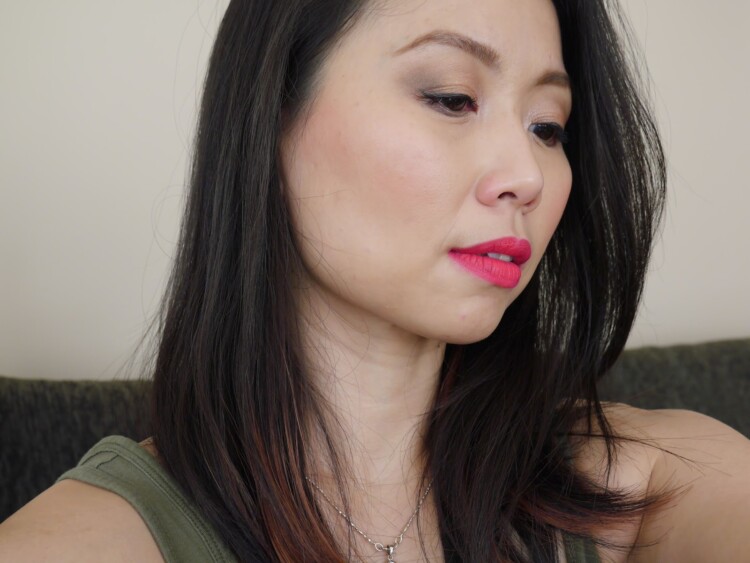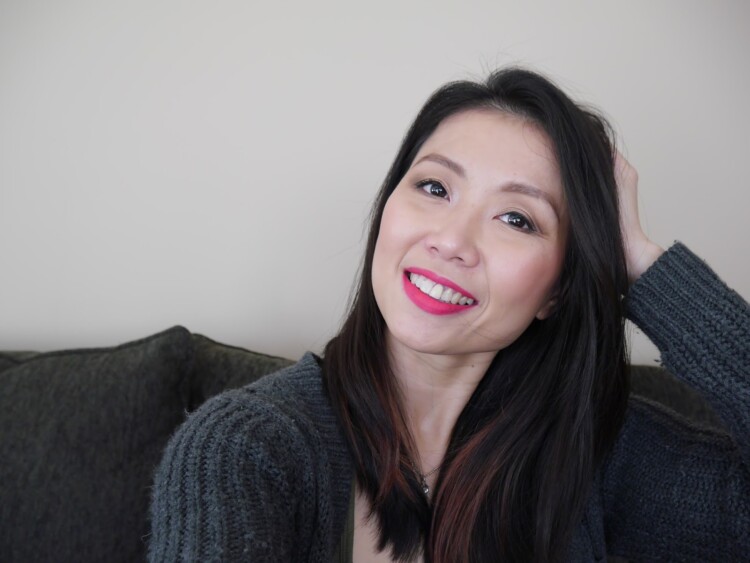 Products Used: 
Face:
Bourjois Healthy Mix Serum in shade 53 Beige Clair
Maybelline FitMe in shade Medium
Becca Shimmering Perfector in shade Opal
NYX Powder Blushin shade Dusty Rose
Eyes:
NYX Micro Brow Pencil in shade Chocolate
Milani Eyeshadow Primer (I added this by mistake because I always use eyeshadow primer, oops!)
Urban Decay Naked palette
NYC Liquid Eyeliner
L'Oreal Telescopic Carbon Black mascara
Lips:
Mac Retro Matte in shade Relentlessly Red
ps: I have no idea why my camera is all wonky and my pictures turned out yellow/golden, anyone have any advice? Also, any idea why my eyeshadow looks really wonky when I'm taking pictures from the front? I swear it looks good (at least to me. LOL!) when I see it in the mirror as you can see in the up close picture but when I take a full face shot, it looks patchy and wonky as hell! Also the blusher doesn't seem to show up well in pictures, sigh… is it my eye shape? Is it the angle? Is it the camera settings? Sorry, I'm just trying really hard to be better in my makeup application and it's just disheartening to see the pictures. Any help is highly appreciated, please… 🙁 It was an extremely busy weekend at the House of Platt but Little Tyke's birthday parties went really well! We had tons of fun with family members on Friday and with close friends on Saturday. On Saturday, I did manage to add cream of tar tar instead of baking soda into my banana chocolate chip muffins so that was a complete bust and Little Tyke had nothing to blow his candles on and the kids had no dessert. Bummer….trust me to find a way to mess something up. LOL! Now let's chat, how was your weekend?