Powder and I have come a long way in the last few years. I went from 'unable to live without one' to despising every single one that I ever came across and then fast forward today, I use one everyday and have found a few that I can't be without.
At my age it's getting tougher and tougher to find a powder that doesn't dry out my skin, enhance and sink into all my fine lines and worst of all, highlight everything that I desperately try to conceal. So today I will be sharing a few of my favourite powders that are permanently in my rotation.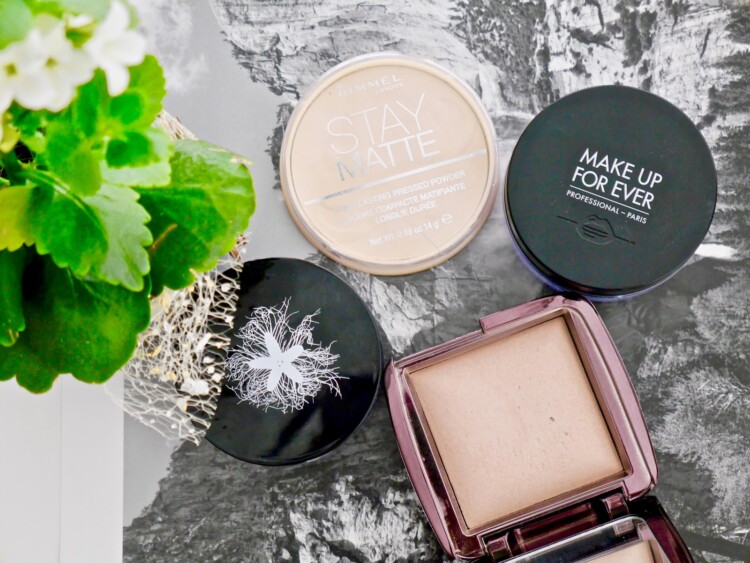 Make Up For Ever Ultra HD Microfinishing Loose Powder* (C$44.00/8.5g)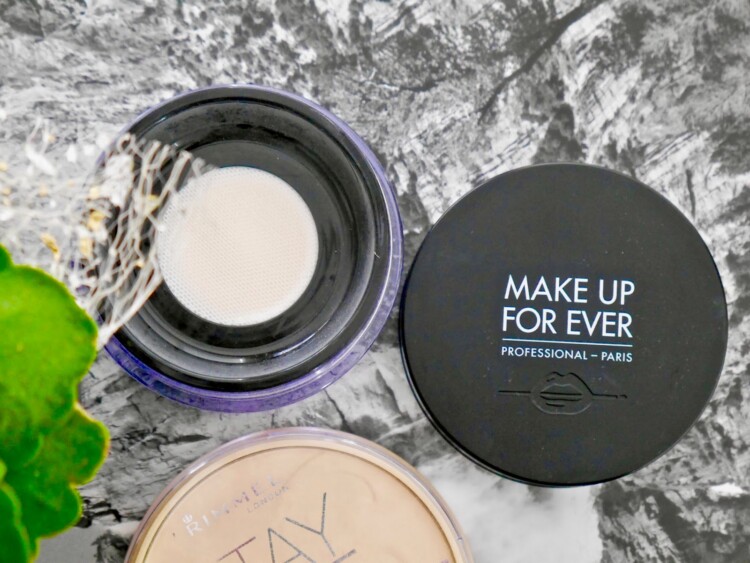 I will start with the newest addition to my rotation, the award-winning Make Up For Ever Ultra HD Loose Powder*. This powder is no stranger to many and has been long loved by beauty lovers all around the globe. Make Up For Ever recently re-vamped and re-launched their Ultra HD Powder to make it compatible with the 4K technology. It also perfectly blurs and diffuses the skin's imperfection while reducing shine. On top of that, Make Up For Ever also launched 3 NEW Ultra HD Pressed Powders; Translucent, Banana & Peach. These powders are created to colour correct and provide the perfect finishing to all skin tones. I was kindly sent the new Ultra HD Loose Powder* and have been testing it for more than a month and I absolutely adore it. First up, this powder comes in a clear plastic container with a sleek looking black top that has MUFE logo on it. Inside there is a fine mesh that allows your brush to pick up the tiniest but perfect amount to apply. So if you are hoping to use this for baking then you need to tip the container to get more powder. The powder is finely milled and I can easily apply it all over my face to set my makeup without looking cakey. It also doesn't sink in and highlight all my fine lines on the contrary, it actually blurs out my pores and gives the perfect finish. It's also invisible on the skin however beware if you over-apply then there will be a faint white cast on the skin. I also got a little flashback when using this but it doesn't bother me as much because the only time I get my pictures taken is for the blog. I believe there is also changes in the ingredient list in comparison to the original version which I never tried so I can't compare the differences in performance. Do I recommend this powder? 100% yes! This powder has one of the best blurring abilities while looking natural that I have ever come across and for that reason alone, I will repurchase when I run out.
Hourglass Ambient Lighting Powder (C$55.00/10g)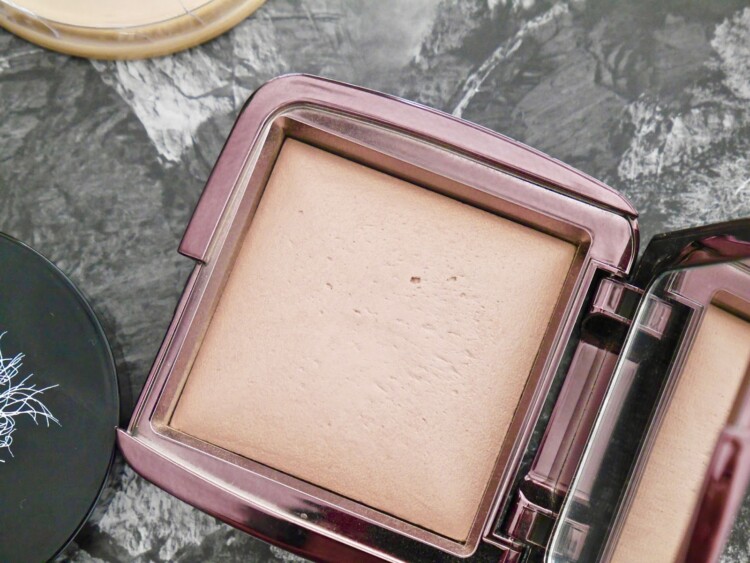 If you're wondering why the heck this powder looks almost untouched well, I found it to be too much to be used in the past. All my foundations give a dewy, radiant finish and I find applying this powder on top makes my skin look shiny and it's not the look I am going for.
That all changed recently when I added two matte-ish foundations into my rotation; Avon Anew Liquid Foundation* and Giorgio Armani Power Fabric. This powder brings life and light to my makeup and I have been loving it so much more recently.
I have the shade Dim Light and it gives my skin the most beautiful glow while blurring out my tiny imperfections. If you are a fan of radiant skin without looking shiny then this powder is worth investing in. ps: As a teaser, I'm letting you lovelies know that there is one main reason why I have been reaching for this powder a lot the past month. No, it's not because of a foundation….find out in the next few weeks! 😉
Rimmel Stay Matte (C$/14g)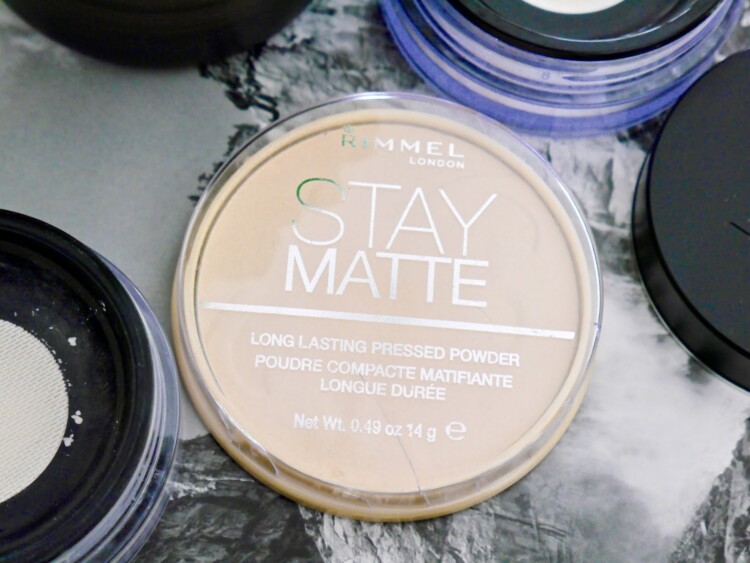 This powder definitely needs no introduction as it's an old classic and I always have one in my stash. I have been using mine again after rediscovering it which I featured in one of my previous posts (read here). Actually it's the only product from that post that is still in my rotation as I was bored of the others within a couple of weeks. Don't let the word matte scare you off as I have dry-normal skin and I freaking love it. It's invisible to the skin and is amazing at setting my t-zone and under eye concealer without looking heavy, cakey and also seems to glide over my fine lines instead of settling in. There's a good reason why it's so popular until today, this powder is amazing for all skin types with a budget friendly price tag.
Rouge Bunny Rouge Diaphanous Powder* (€40.00/7g)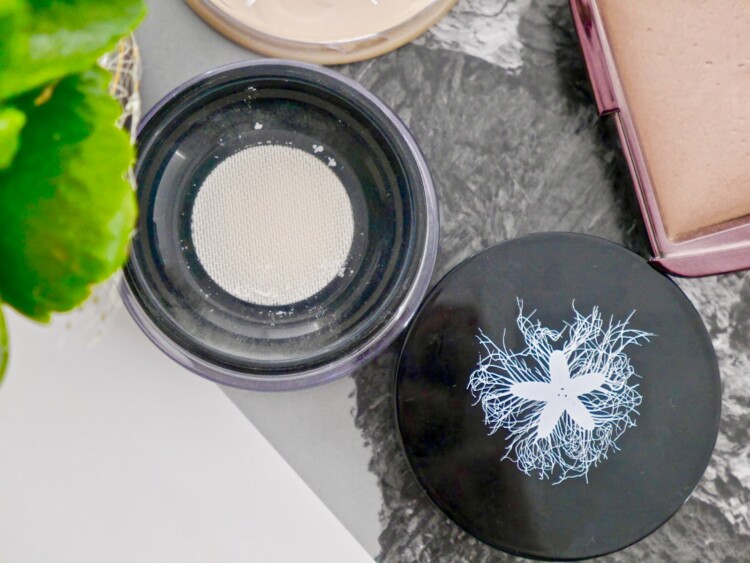 No, I didn't get the price and amount wrong, it is a very pricey powder but Oh my Lord, it is also the best powder that I have ever tried. I am not going in-depth about it because you can read it here but I swear this powder is made of fairy dust and unicorn farts. Yes, it's pricey and yes, you need it even though your wallet might go Chucky-doll on you. So there you have it, the list of powders which I love for my dry, mature skin. Have you tried any of the ones listed here? Are you a fan of powders in general and which are your favourites? *Products marked with * were received for free but my thoughts and opinions are 100% unbiased, honest and my own. There is no place for any sort of BS here.