Autumn is fully here and the colder weather is much appreciated by me. I know some of you are refusing to accept that Autumn has truly arrived but this Malaysian girl is happy to wave goodbye to Summer.
While I am happy that the heat is gone, I do wish there's a way to maintain my healthy Summer skin and this is where Dr. Hauschka comes in. I was kindly sent the Tinted Day Cream* and Translucent Bronzing Tint* to help me maintain the appearance of glowing, sun kissed skin and let's see how I get along with both.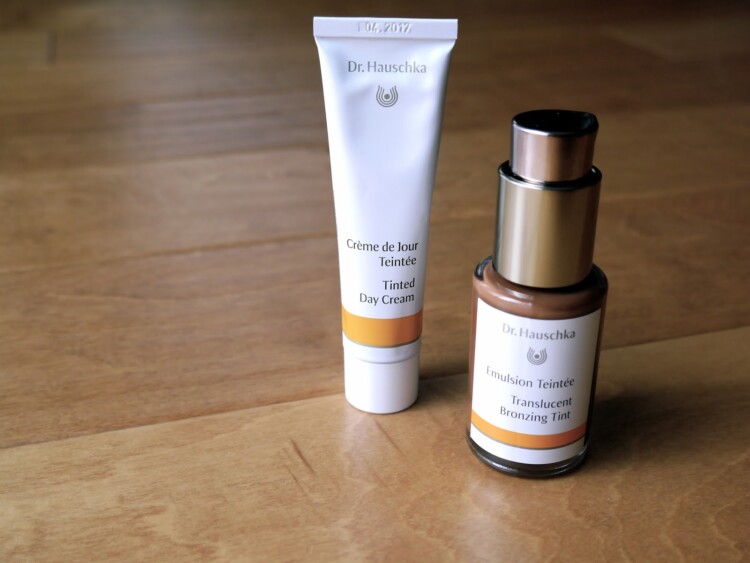 Dr. Hauschka Tinted Day Cream* (CAD43.00)
This tinted moisturizer is meant to give sun-kissed glow to dry, sensitive, mature and normal skin. Used daily it is meant to hydrate, protect and provides smooth, translucent and natural finish. To use this moisturizer is simple as you apply it after cleaning and toning meaning you skip the usual base product application.
The texture of this moisturizer is very thick, almost balm like and trust me when I say I only need very little each time. My first experience with this wasn't pleasant because I used too much and it left my skin feeling extremely greasy and shiny. The product sat on top of my skin and never fully absorbed, it was absolutely horrid.
Over the weeks, I finally figured the best way to wear this is by applying section by section instead of dabbing it all over my face. And each time I squeeze out the size of my pinky finger nail. Yes, that little and slowly go from there or I will easily use too much.
Let's talk about the good, I love that it's a quick step to luminous, healthy skin and it cuts down my makeup time in half. With Summer break over, it has been an extremely busy time in the House of Platt. Little tyke is attending school, gymnastic and music class so this is super handy for me to look alive when I  need to get out of the house. Coverage is very light, almost none but this is meant to give you radiance and a healthy glow which it does beautifully.
Now to the not so good, the scent is very very strong. It's the strongest of all Dr. Hauschka's products that I have tried. It's not for the faint hearted, the herbal smell will bitch slap your nostrils till they scream for mercy. If you are oily or combination skin then skip this, if you have blemishes or less than perfect skin then skip this too. Unfortunately this is not a product for everyone but if you are in your mid 30s and above, have dry but blemish free skin and are a fan of dewy, healthy and radiant finish then this might be the right product for you.
Dr. Hauschka Translucent Bronzing Tint* (CAD43.00)
While this bronzing tint looks scary in the bottle, it is definitely my favourite of this duo. It can be used by itself as liquid bronzer or mixed with your favourite moisturizer. I love mixing it with my moisturizer and it gives my skin a soft, beautiful radiance that seems to blur out imperfections. I could easily get away without applying concealer. All I need is half a pump of product with my moisturizer but this can be easily build up for darker skin tone.
Using this by itself is also lovely, just a few dabs on top of my cheeks gave a gorgeous luminosity. It has some microscopic glitters which catch the light beautifully. It layers and blends really well with my cream blushers and this has taken over my all time favourite Benefit Sunbeam.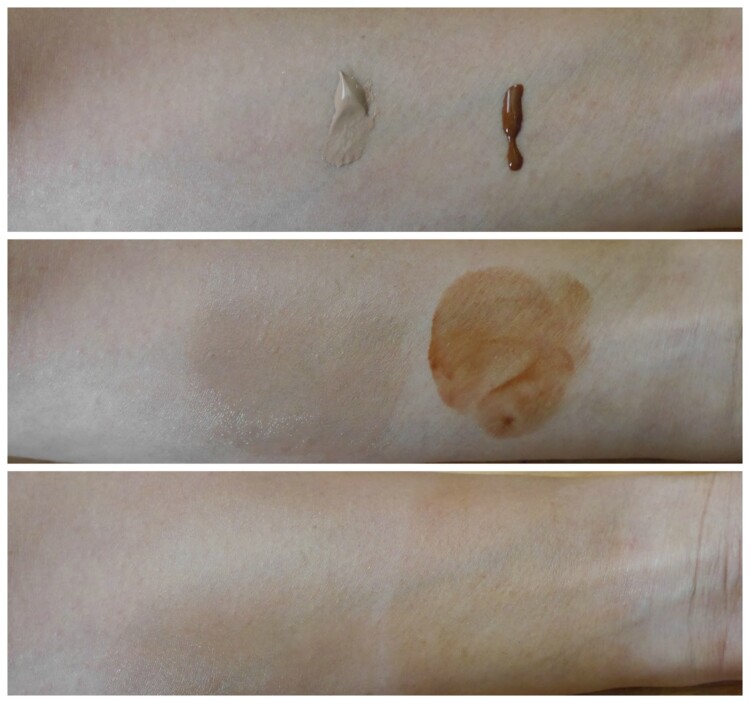 Noticed how dewy the Tinted Day Cream (on the left) when blended out?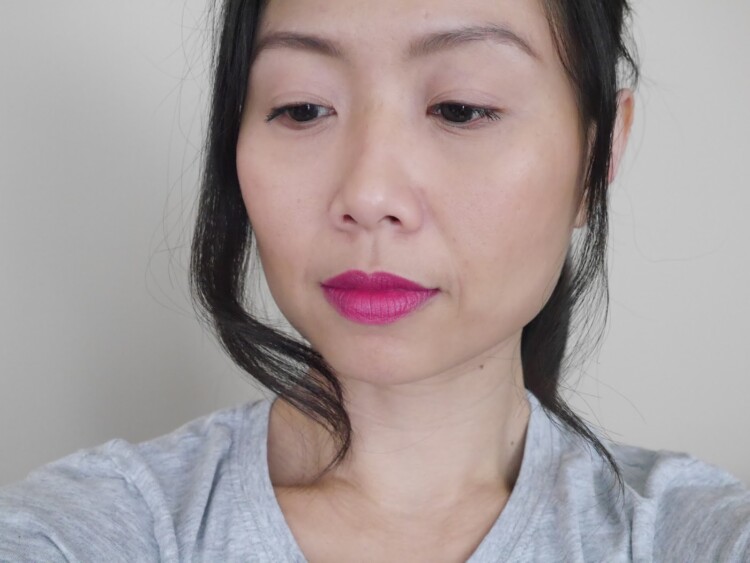 Wearing Tinted Day Cream as base and Bronzing Tint on the high side of my cheeks, side of my forehead and temples.

My simple makeup when I am out and about with Little Tyke.
While I adore the bronzing tint, I am a little torn about the tinted day cream. I don't hate it but neither am I a huge fan of it, it won't be something that I will be repurchasing. It is no secret that I am a huge fan of Dr. Hauschka however it is safe to say that I have finally found the achilles heel in the tinted day cream.
You can check for the nearest Dr. Hauschka's retailers to you by clicking here. 
*I received this product for free but my thoughts and opinions are 100% unbiased, honest and my own. There is no place for any sort of BS here.