Avon has been pretty good with sales recently which usually means bad news for the wallet. But every once in a while, Avon does have really good deals which prove too hard to resist and that is how these eye and lip liners came into my possession.
These liners are probably being repackaged or discontinued as I've not seen them in the new booklets however, I got them for CAD1.99 each. I told you it was a damn good sale.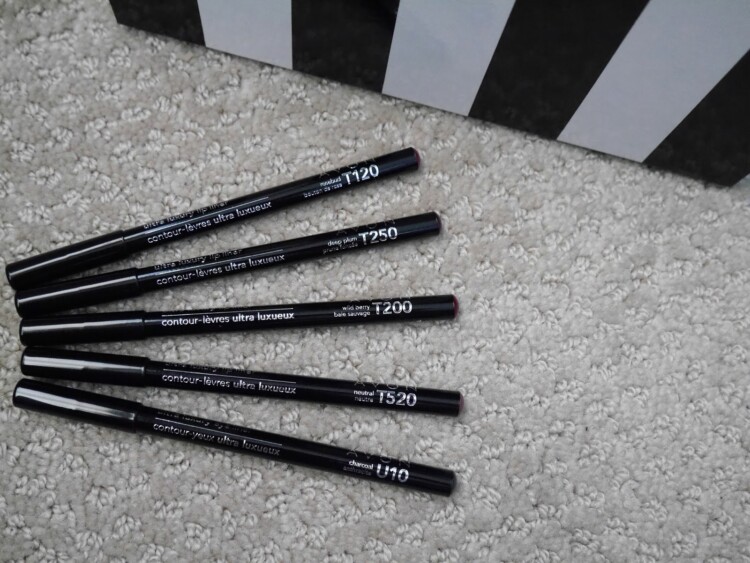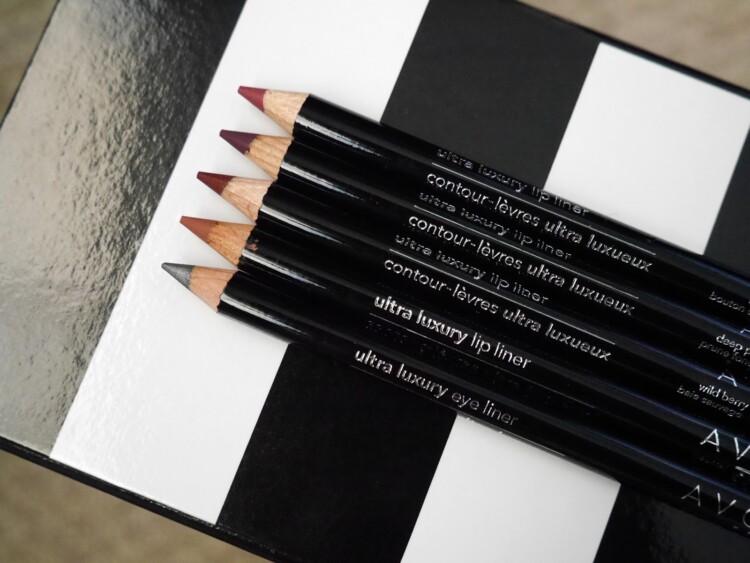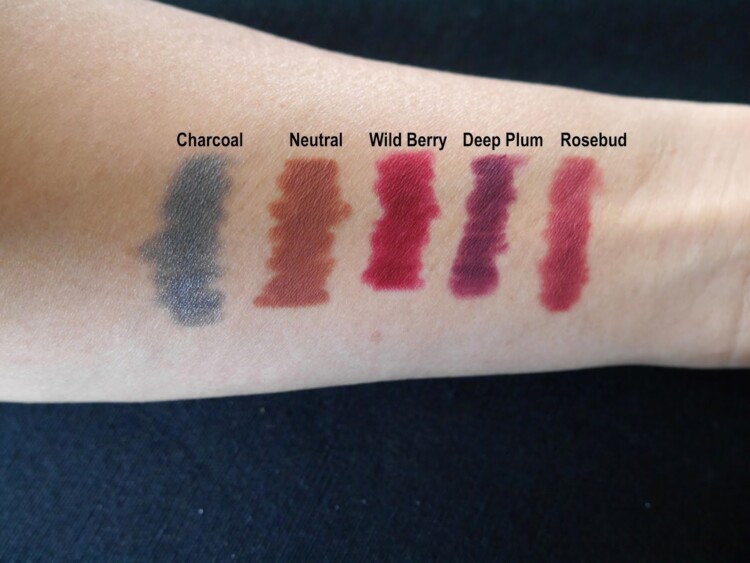 Neutral ~ A medium brown shade with a very a slight pink undertone in it. It's a great MLBB shade for me.
Wild Berry ~ It's a deep berry red which applies darker on the lips than the swatch, absolutely gorgeous and perfect for a night out.
Deep Plum ~ A very dark, deep vampy purple. It's a little too dark for summer however, I can see myself wearing this a lot during winter.
Rosebud ~ A medium pink with brown undertones on me. It reminds me of Revlon Matte Balm in shade Sultry which is one of my all time favourites to wear so I see myself wearing this a lot.
All four lip pencils are matte, soft and very creamy. It applies beautifully without any tugging on my lips and they wear so comfortably on their own. These also wear better than some of my lipsticks and not once my lips felt dry. They lasted in between 4-5 hours with eating and drinking. I find that I don't need any lipgloss or lipstick on top and they are beautiful by themselves. The one downside about these lip liners is I don't find them prolonging my lipsticks wear time. That being said, it's not a huge negative and I much prefer wearing them on their own anyway.
Charcoal is a shimmery grey shade and the reason why I picked it up is Lisa Eldridge suggested to use grey eye liners as a less intense alternative from the usual black and brown. I have no idea why it took me this long to pick up a grey liner because it's freaking brilliant! I should know better than to doubt Lisa Eldridge anyway….
Just like the lip liners, Charcoal is soft, creamy and pigmented. There is no tugging on the eyelids and the colour is intense with just one swipe. The shade is easily build able and I can smudge it out as my grey smokey eyes base. It also lasted the whole day on my lids! I applied this eye liner at 9.00am and it was looking just as good when I removed it at 8.00pm.
I have been seriously impressed with my recent Avon products and am planning to pick up a couple more to try. Any suggestions?
Do you like using a lip or eye liner? What are your favourites? Over the weekend: I finally made Oven 'Fried' Chicken! I was craving for KFC big time and the nearest place for me to get it is an hour drive away so in the end, I took matters into my own hands or so to speak. It turned out freaking brilliant and healthier too. Little Tyke has discovered if he walks tip toes then he can reach up higher….and get to stuff he's not supposed to. Needless to say there were many tears and tantrums unleashed. How was your weekend?