Avon has been featured multiple times here and for good reasons. They have really stepped up their game and can no longer be considered old school or so to speak.
I have been really impressed by their latest launches and they have proven again and again that they are on par and in some case even better than your usual beauty and fashion brands. What I like the most is their budget friendly price range but on the other hand, I know many are not a fan of having to place an order through a rep or just not a fan of MLM companies in general.
All that aside, today I am back with some of the new beauty launches under the 
Avon
 boutique brand 
mark. 
Some of you might even remember watching me sharing 6 of the new lip paints on InstaStories; 3 from the 
Velvet
 range and the other 3 are from 
Vinyl
. The difference between the two ranges are 
Velvet 
offers a matte, velvety finish while 
Vinyl
 is shiny, almost glossy.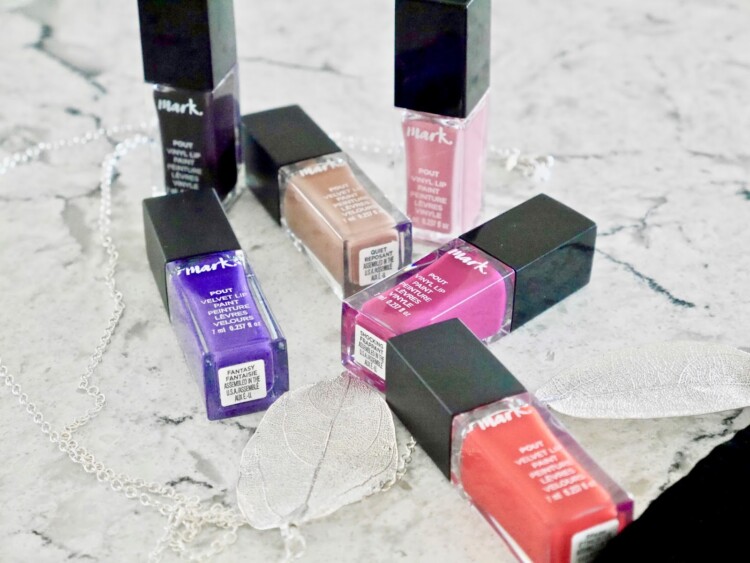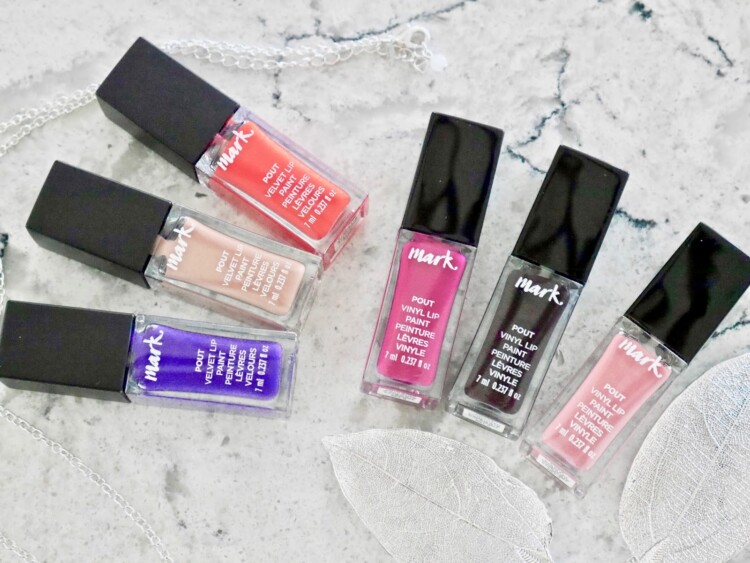 Let's touch briefly on the packaging, I love that these lip paints are housed in a beautiful clear acrylic package with a black top. Unlike most liquid lipsticks housed in a long tube, these are the same size as your regular bullet lipstick. It comes with a doe foot applicator which allows precise application without the need of a lip liner.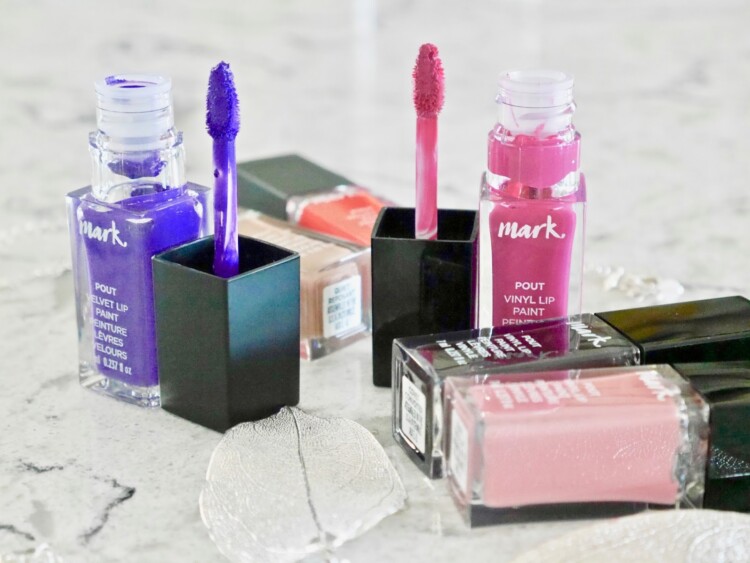 mark. claims that these lip paints offer vibrant, pure pigments with a built-in primer to guarantee a smooth, even application that keeps colour on lockdown. And let me tell you, these are by far some of the most pigmented liquid lipsticks that I have ever tried.
How pigmented is pigmented? Well, my lips arrive before the rest of me. You can see my lips from a mile away. The colours are intense and not for the faint hearted.
VELVET LIP PAINTS (C$12.00 each/ now on sale for $10.00)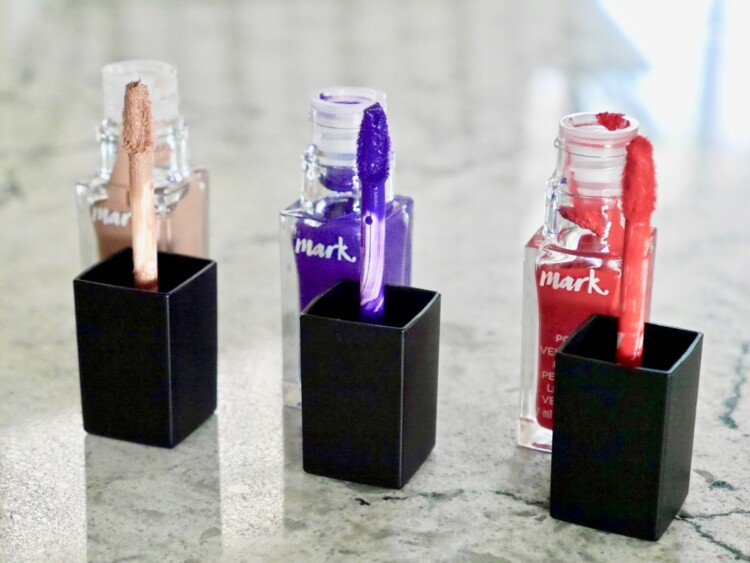 These have a mousse texture and a velvety matte finish. The good news is these don't highlight my lip lines or dryness despite being matte however they don't dry down completely so bear in mind these transfer like crazy. You will leave lipstick marks everywhere and because they don't dry down completely, they fade after 3-4 hours and I definitely need to reapply after a light meal. I did manage to prolong the wear time to 5-6 hours with a lip liner but it all depends on if you mind the extra step.
I also suggest to properly moisturize your lips before application because I find these to be a touch drying after 5 hours.
VINYL LIP PAINTS (C$12.00 each/ now on sale for $10.00)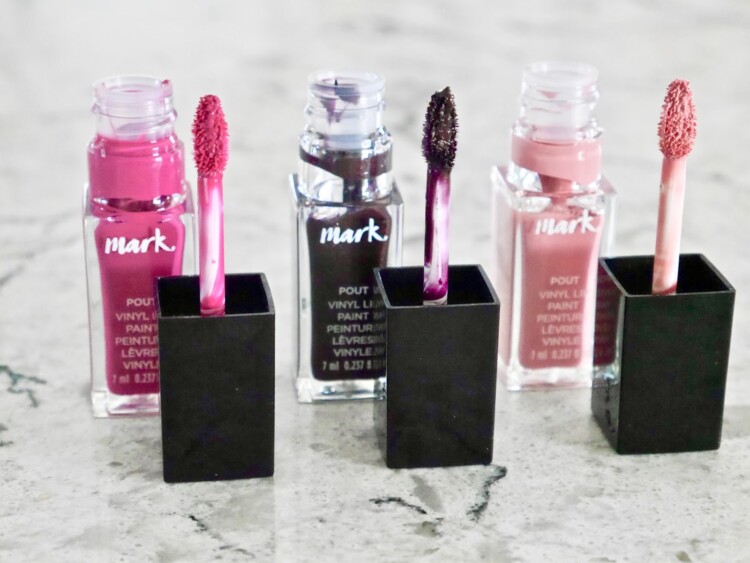 If you are a fan of glossy lips but not a fan of the usual tacky, sticky, gloopy texture of a lip gloss then these are for you! You get the same glossiness but without the usual lip gloss texture. I find these to apply very smoothly with very minimal feathering but most importantly, they are very comfortable to wear. The wear time on the other hand is what you would expect from a glossy lip product. They tend to fade at the 3 hour mark and definitely need reapplication after a meal.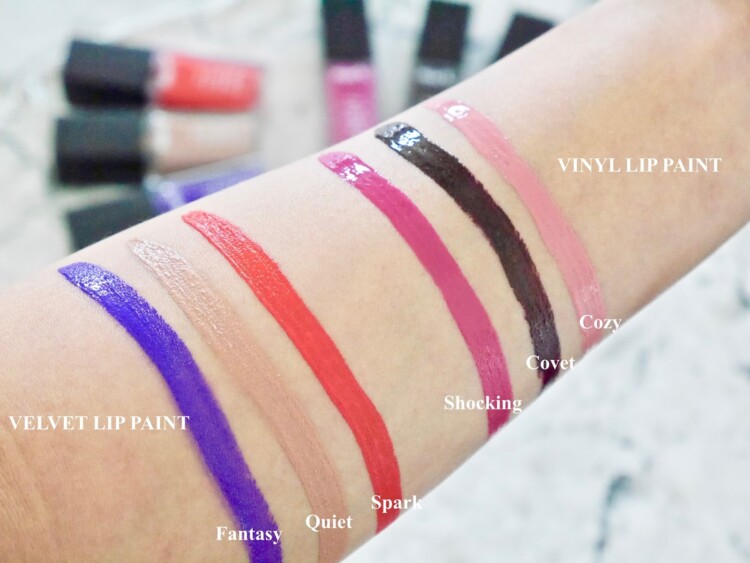 Personally I think these are decent formulas, yes they are not outstanding but I wouldn't write them off as of yet. The shades are vibrant, bold and beautiful and they are regulars in my makeup rotation.
mark. by Avon Velvet & Vinyl lip paints are available for purchase and currently on sale for C$10.00 (normal price C$12.00) on www.avon.ca
What are your thought on mark. Velvet & Vinyl lip paints? Will you be giving them a try?
*Products marked with * were received for free but my thoughts and opinions are 100% unbiased, honest and my own.  There is no place for any sort of BS here.