Let me clarify myself…no, I did not go all foofoo on anyone's arse and decided that drugstore mascaras are just not good enough for me anymore. I'm a drugstore girlie, always has been and always will be but every now and then, I struck gold and managed to get my hands on a high end sample. This was one of those rare incidents.
A couple of months ago, I purchased a Chanel eyeshadow palette for a dear friend as an early birthday present. The sale assistant whom attended to me was a sweetheart. He provided me samples of Chanel foundations and this mascara. I have been using this mascara for the past couple of weeks so here's my thought on it.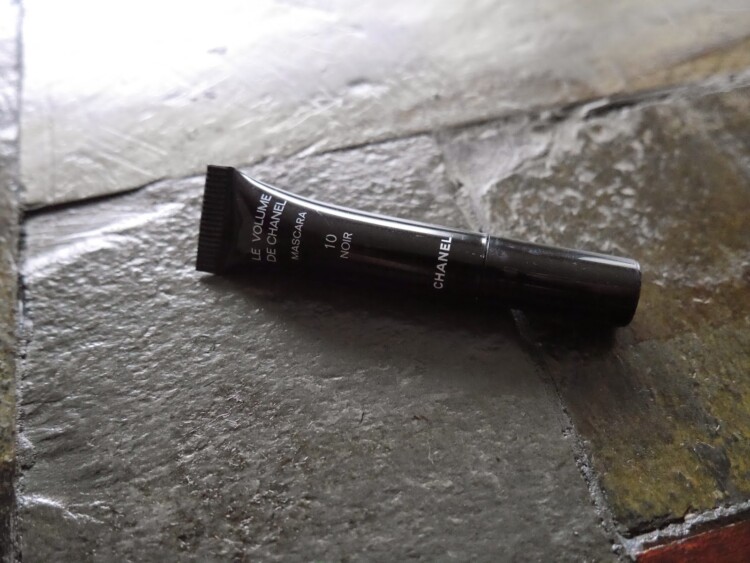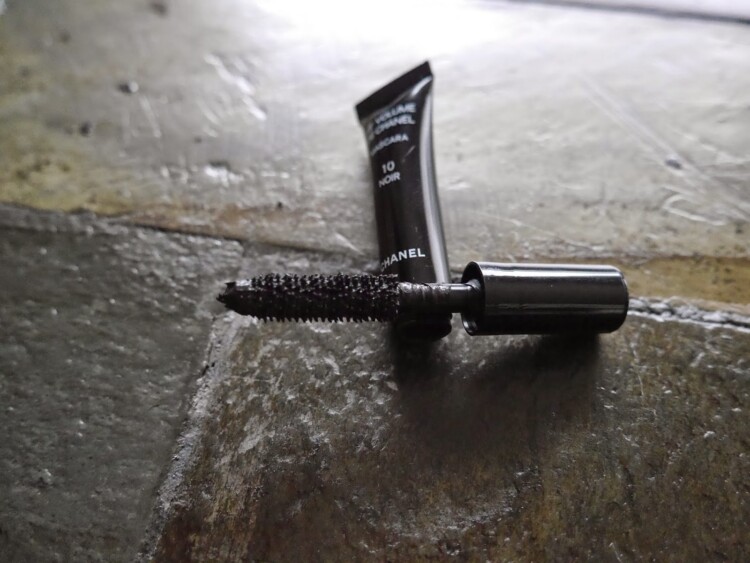 I am a self confessed mascara junkie, there is no doubt about it. Hubby dearest hates it, I bloody love it. Currently there are 10 or more mascaras in my rotation, terrible I know but it's one of them things I do for the sake of reviews. Yes, I am living the hard life….
What I want in a mascara is really simple; volume, hold the curl and length, length and more length dammit! I am blessed, okay maybe not so much..with short, sparse and straight eyelashes so I am always on the lookout for that perfect mascara. Le Volume De Chanel Mascara and me cannot do the tango, unfortunately we're just not BFF material.
When I first used this mascara, I walked up to hubby dearest and told him "I would be so damn mad if I actually spent money on this crap…". Yes, it is super glossy black but the formula is so wet that my curled lashes went straight down and more with the first stroke. Because of the super wet formula, my already sparse eyelashes clumped together and I ended up looking like I only have 4-5 lashes on each eye. What.The.Fuck. It looked like I had 4 antennas jutting out of my eyelids. And no, I have no idea which frequency I was hoping to pick up on…
I left it for a week but every day I took the wand out and pump in some air into the tube so the mascara will dry out a little. After the week has passed, I used it again…this time I had better results. It didn't clump at all but unfortunately it still weighs down my lashes. The formula is still too wet for my liking, it actually smudge on my lower lids…not cool. I will not be a complete negative Sally though, I do love the wand of this mascara. It's brilliant in coating all my lashes, yes, even those almost non existent ones. The very short plastic bristles allowed me to go right down to the roots of my lashes without poking my eyes. It also worked well with my lower lashes so kudos to that.
To curb all the problems that I am having with this mascara, I had to resort to layering. That means I use a different mascara before using this. My choice as saviour? Well, COVO Magnifying Mascara, of course (reviewed here). This combination finally gave me all the results that I want in a mascara, problem is, COVO mascara is brilliant by itself so there is no telling if Chanel mascara contributed anything at all to the beautiful end result. Le Volume De Chanel mascara is by no mean is a bad mascara, on the contrary, I can see this being a brilliant product for anyone who has long, naturally curled eyelashes but in need of volume. I personally believe it'll work wonders for many but alas, this is just not for me.