A few weeks ago, I had an interesting conversation with my colleagues about the beauty world and how quick it's evolving. Frankly, I don't think it's possible to fully stay on top of things unless you breathe, eat and sleep concentrating solely on the beauty world. Come to think of it, I find it ironic that I am working in the beauty department and run a beauty blog because let's face it, I am never on trend. Case in point, three years ago when drag makeup boomed in the beauty community, I stood on the sidelines scratching my head asking why and until today, I am still standing there. I first encountered drag makeup almost two decades ago when I saw a few of my friends who were drag queens getting ready and their transformations were breathtakingly beautiful. They needed the heavy contouring, sculpting, baking and full coverage to be on stage but when off stage, I seldom saw them with heavy makeup. Actually, I almost never saw them with any makeup except very a light sweep of mascara, eyebrow, a touch of concealer and maybe blush and without a hint of lipstick. The good news is, drag makeup is now an art to be respected by itself and you can play it up or down or however you want it. That was one of my very first exposures to makeup and I guess in one way or another, it is why I stick to very natural and light bases until today. Or until Rodial Airbrush Makeup arrived on my doorstep. I was kindly sent shade 01*, 02* and 03* and have been religiously testing them for almost a month.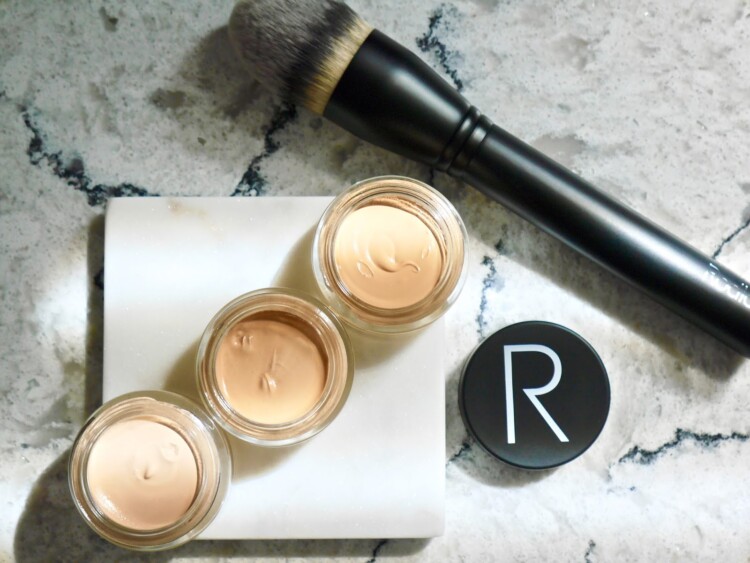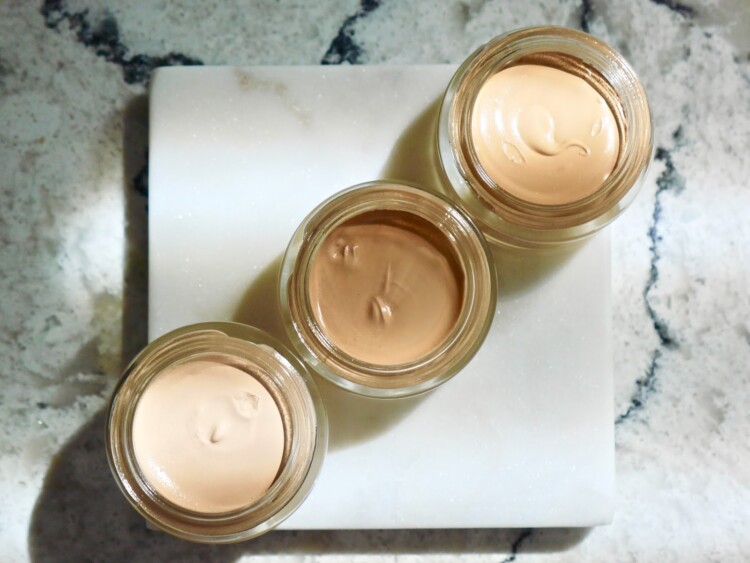 INGREDIENT: Caprylic/Capric Triglyceride, Polybutene, Polyethylene, Dicalcium Phosphate Silica Dimethyl Silylate, Mica, Disteardimonium Hectorite, Tocopheryl Acetate, Pentaerythrityl Tetra-Di-T-Butyl Hydroxyhydrocinnamate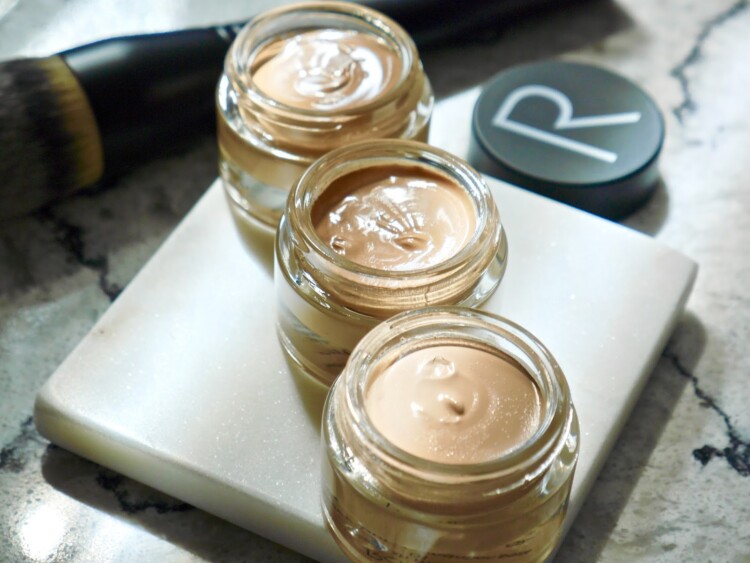 Let's get the most obvious out of the way, this is not a liquid or even mousse foundation, make no mistake that this is a paste. A very thick paste that when I turn the jar upside down and shake, nothing will move. To use is surprisingly easy; I can use it on its own as a concealer or mixed with facial oils as a medium coverage foundation with luminous finish. Depending on the amount that you use, this foundation will give you full coverage and if you're wondering how full is full? Well, it's enough to cover a tattoo.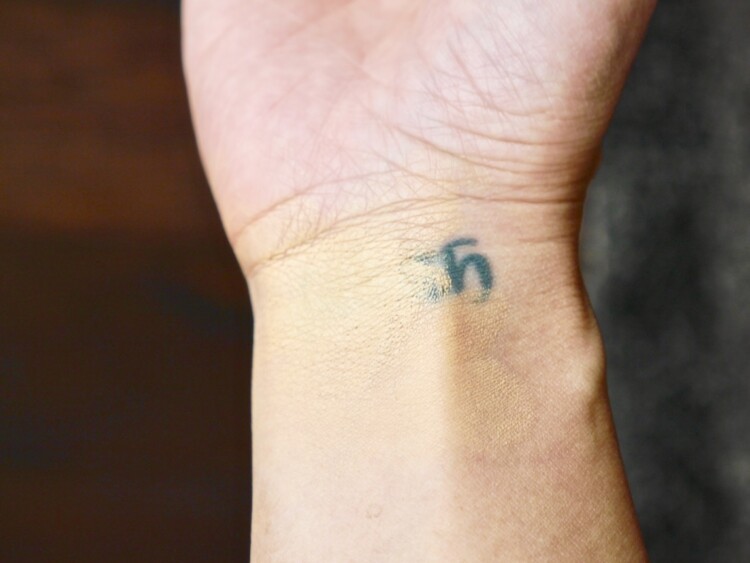 This foundation is available in 4 shades: • Shade 01: the lightest in the range, ideal for those with a fair complexion with cool undertones. • Shade 02: ideal for those with a neutral beige, medium complexion with a slightly warmer tone. • Shade 03: ideal for those with a medium complexion with a warm tone. • Shade 04: the deepest shade with a warm undertone (see shade here)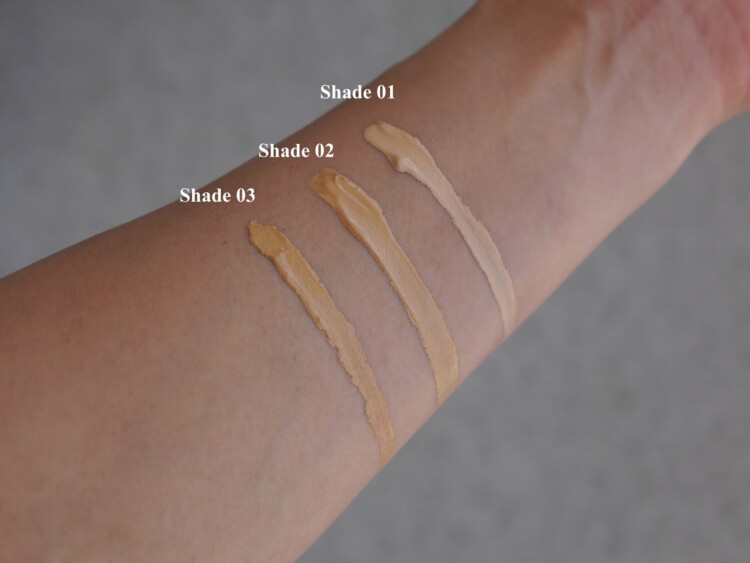 Indoor natural light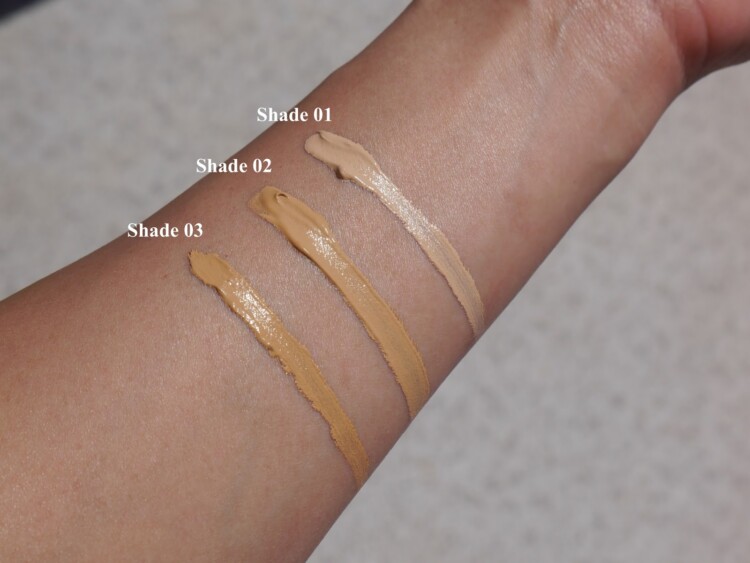 Outdoor sunlight
Shade 01* is way too light for my skin tone but it's beautiful as a concealer. I use a pin head size for concealing because anything more will take me straight to crease-town. I bounce in between shade 02* and 03*, if I stay indoor for two weeks then I am able to pull off shade 02* but if I stay in the sun for more than an hour then hello shade 03*. I must admit that throughout my time as a beauty blogger, I have not tested a product as much as I did with these foundations. I tested multiple ways of application and numerous mixing and matching serum, facial oils and primer with this foundation and while it seems like a lot of work, I also had the most fun.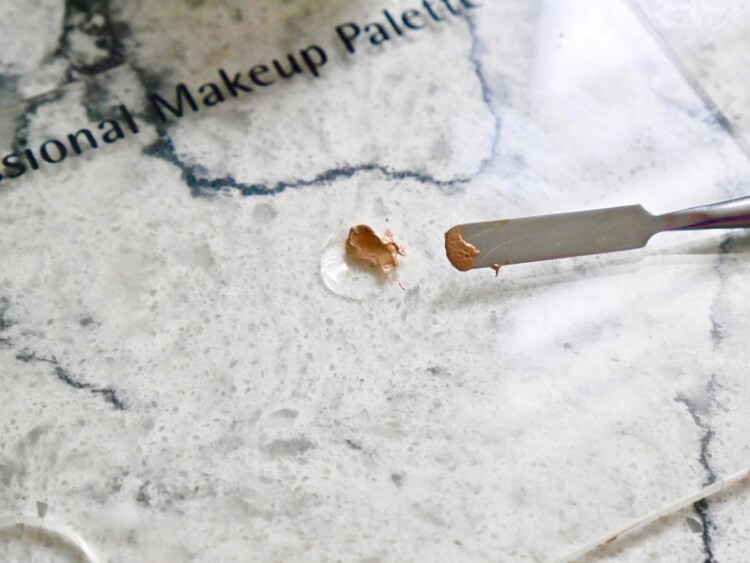 Shade 03*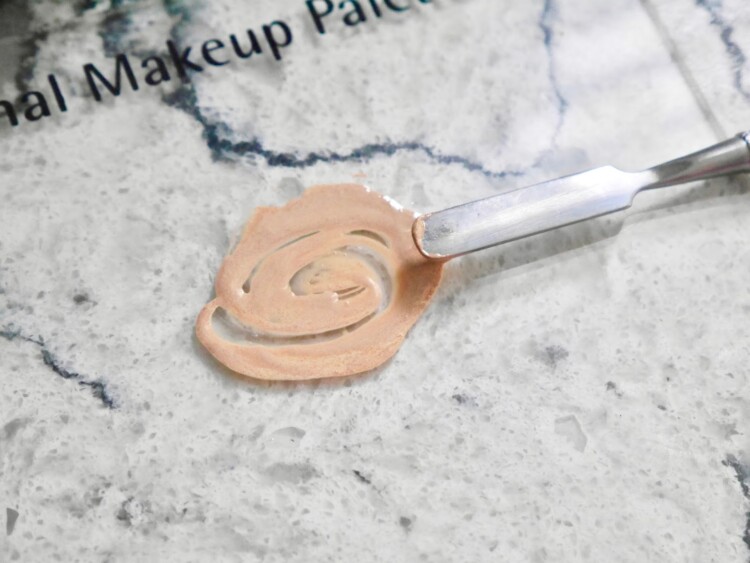 Shade 03*
My favourite way to wear this foundation is mixing a drop of Rodial STEMCELL Super-Food Facial Oil* (reviewed here) and a pin head size of the paste and the best application method is by a buffing brush. While I was also kindly sent Rodial Airbrush Foundation brush* which gives the most beautiful application because of its density and dome shape tip, I find that with a little bit more effort and work, you can also achieve the same results with a buffing brush. This foundation gives me a solid medium coverage despite using the tiniest amount however it looks and feels like nothing on the skin. The wear time is equally as impressive because it still looks as good after a full 8 hour work shift.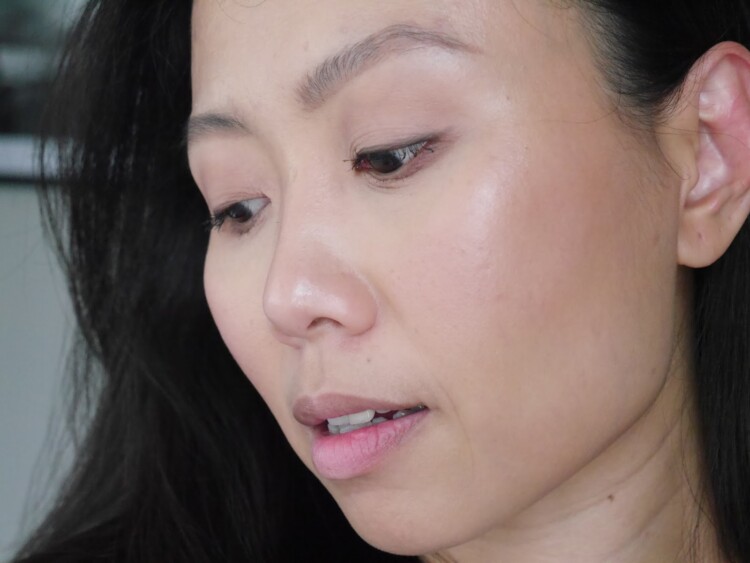 No editing done to this picture so you can see how the foundation (Shade 03*) really looks on my skin. Excuse the half done face though…😅
Many have compared Rodial Airbrush Makeup to the cult favourite Kevyn Aucoin Skin Enhancer but I have never tried the latter so I can't give my opinion on it. Maybe someone who has tried both can share their thoughts in the comment section down below? Despite my initial reservations, I am seriously in love with Rodial Airbrush Makeup even though the coverage is not something that I usually go for. I'm also glad that Rodial actually listened to their customers feedback and changed the packaging from plastic to a glass jar with a plastic top because I know one of the biggest complaints was about how fragile the previous packaging was. Rodial Airbrush Makeup might not be your usual run off the mill kind of foundation but it's definitely something that every beauty lover should try at least once. It's a beauty in a class of its own. Rodial Airbrush Makeup is available for purchase and retails for C$50.00 at Shoppers Drug Mart in-store or on www.beautyboutique.ca here. *Products marked with * were received for free but my thoughts and opinions are 100% unbiased, honest and my own. There is no place for any sort of BS here.