I have always been lazy with foot care, I never hesitated spending a huge ton of money on body, skin and currently even hair care but feet? Nope, never ever crossed my mind.
A few months ago I noticed my feet were in worse condition than ever and truth be told, it was an extremely frustrating few months for me trying to figure out the cause. And believe it or not, it was Mr. Platt that pointed out the obvious cause of my cracking and rough heels and feet.
Hardwood floors. My beautiful hardwood floors that I have always wanted was the cause. Sorry for the gross close up picture but that was the condition of my feet for months. It didn't matter how I exfoliated, how I moisturized, it would peel and crack again within a day. And the most annoying part was the way the dry, peeling skin would catch on every fibre; under the blanket, when I was wearing my pants…it was driving me bonkers.
It has been a long journey trying to figure out how to heal and maintain my feet so today I'm sharing a few tips and products that helped me. Hopefully it will be useful for someone who is experiencing the same ordeal.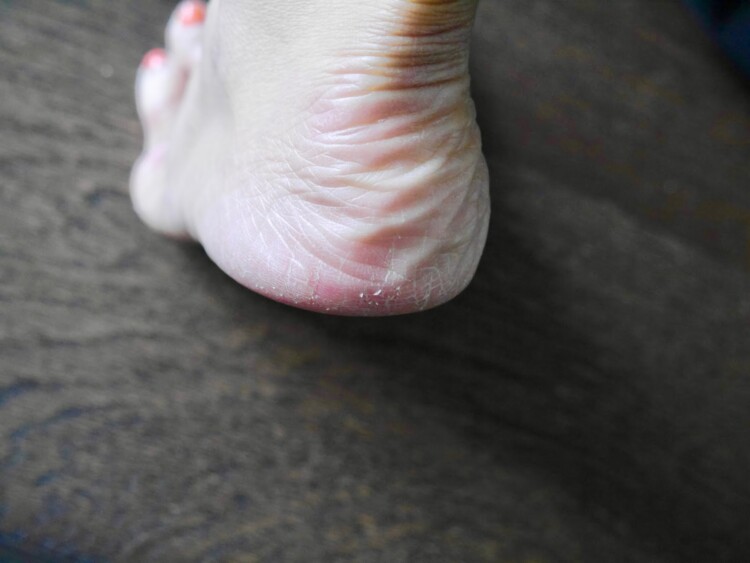 EXFOLIATE, EXFOLIATE & EXFOLIATE!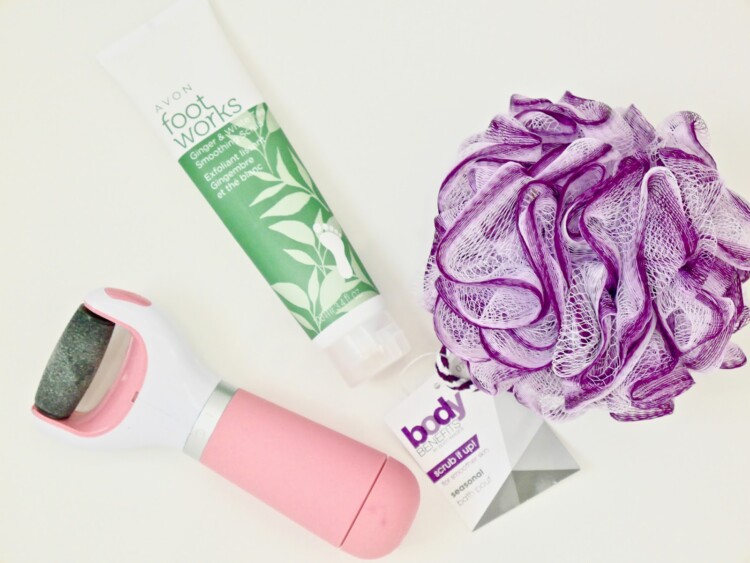 For the longest time I was using Ecotools foot brush but it wasn't doing it for my feet anymore. So these days I have switched to using a mechanical remover like this nifty little device (here) that Mr. Platt got for me. I use it once a week and it's quick, fool-proof, easy to use, easy to clean and does the job remarkably well!
To maintain my smooth legs and feet, I use a loofah every time I shower. No, it's not only for feet and legs but I find it gives a gentle exfoliation to my whole body every day. If you think all loofahs are the same, you couldn't be more wrong. Some are rougher and fall apart easily but I am really happy with this offering from Body Benefits. It gives a good scrub and holds the foam well and I will definitely repurchase in the future. Currently I am loving I Love Strawberry Shower and Bubble Bath* which I thoroughly enjoy using with this loofah but for some reason I couldn't find it when I was taking pictures. I didn't like it as a bubble bath but it's lovely for a shower. A little goes a long way and it smells like a basket of fresh strawberries! 
I adore using Avon Foot Works Ginger & White Tea Smoothing Scrub* every two days to maintain soft feet and heels. The scrub has a nice grit to it and is perfect for the feet. I don't recommend using it on your legs though as it might be too abrasive for some.
MOISTURIZE & MORE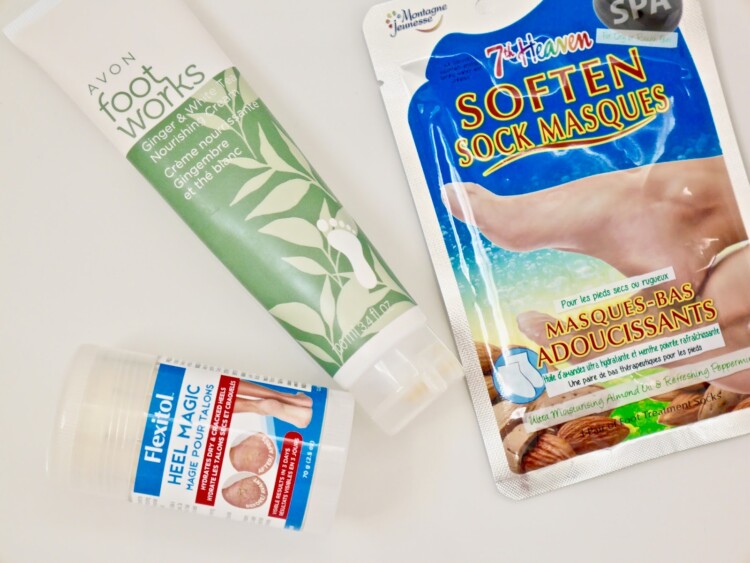 Yes, I know this is like a no-brainer but you'll be surprised at how many of us are really bad with moisturizing our body and feet. We spend hundreds if not thousands on facial skincare but almost none for anything that is décolletage downwards.
It took me a long time to try 7th Heaven Sock Masques* mainly because I thought it would make my feet peel but thankfully this is not one of those. It's easy to use; take it out and wear it like a sock for 20 minutes or more and you will be left with baby soft feet! This is a treatment that I do once every 3 weeks as a part of my home pampering routine.
Flexitol Heel Magic* is a completely new product to me but it is my heels saviour. It's a concentrated moisturizing blend of Urea, Shea Butter, Beeswax, Lanolin and Olive oil and its formula is paraben free. It comes in a stick form, just like a deodorant to ensure easy, fuss and mess free application and your heels are guaranteed to heal within days. The texture is a very thick balm so I only use it at night before bed and always wear socks after application. I actually noticed massive differences to my heels within two days so while this doesn't have the most chic and attractive packaging, this stuff really works! I highly recommend getting it! And yes, another Avon product and this time it's Foot Works Ginger & White Tea Nourishing Creme*. I apply this right after my shower and wear a pair of socks until the product is fully absorbed. It's a lightweight moisturizer for my feet and I love using it to maintain crack-free heels and feet.
PAINT IT PRETTY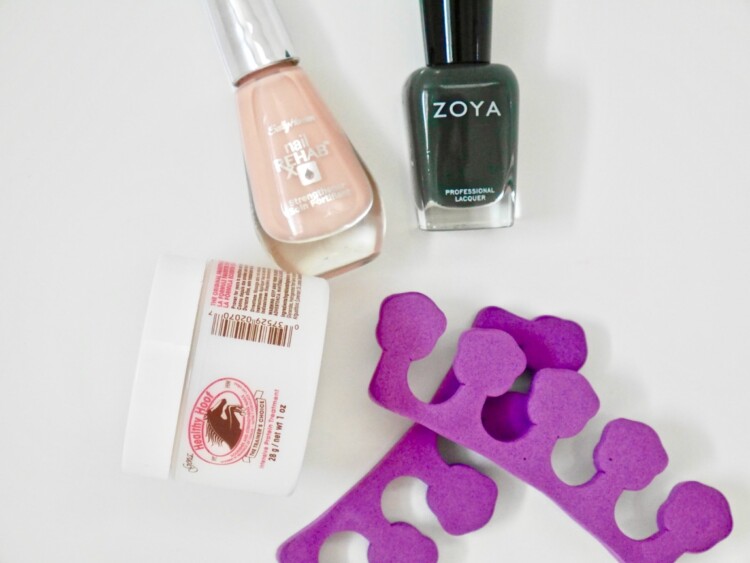 Foot care would not be complete if your toenails are fugly AF and for the past month, I have been loving Healthy Hoof and Sally Hansen Nail Rehab as my nail treatment. Both are the reason why my nails are super strong again and help in preventing splitting, peeling and breakage. Healthy Hoof is an intensive protein treatment that helps to strengthen weak nails while Nail Rehab helps my nails to grow and makes one hell of a base coat too.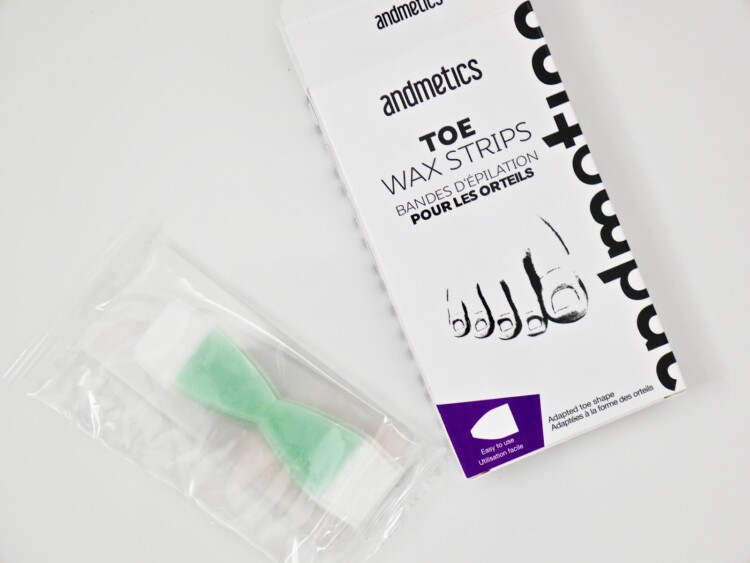 By the way, I also have andmetics Toe Wax Strips* however by now you guys know I am pretty much hairless so I have no use for this. The only way to test this is on Mr. Platt and I don't think that's going to happen any time soon or at all.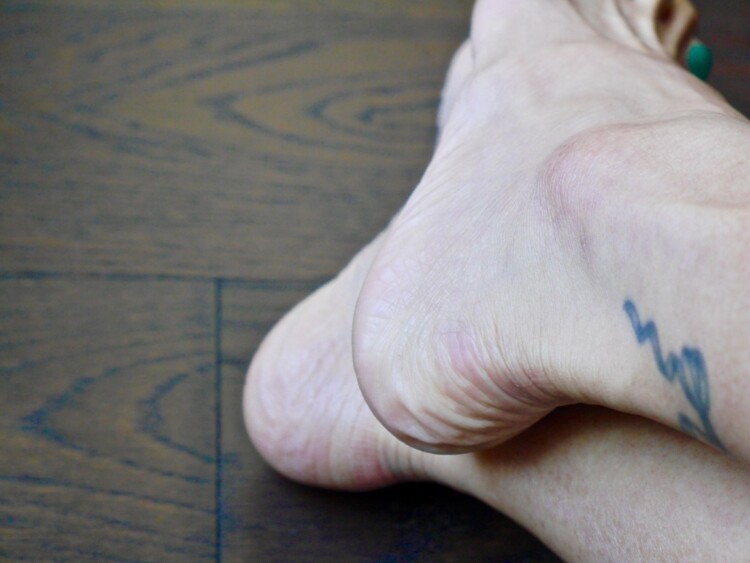 I hope you guys enjoy my little tricks to maintain beautiful, happy feet and nails and do share your tips too! *Products marked with * were received for free but my thoughts and opinions are 100% unbiased, honest and my own.  There is no place for any sort of BS here.