Like many, I am always on the hunt for a good under eye concealer. So when I saw this on sale 3 weeks ago, I just had to purchase it. Well, technically Kevin rolled his eyes and bought it for me… I have been using this 5 days a week in my work makeup routine and below is my fair review on it! Please don't mind me taking lousy pictures of the outside packaging. In my excitement to try this product, I ripped the box apart and completely forgot to take pictures of it so I had to sneakily take the first 3 pictures while cruising the pharmacy yesterday.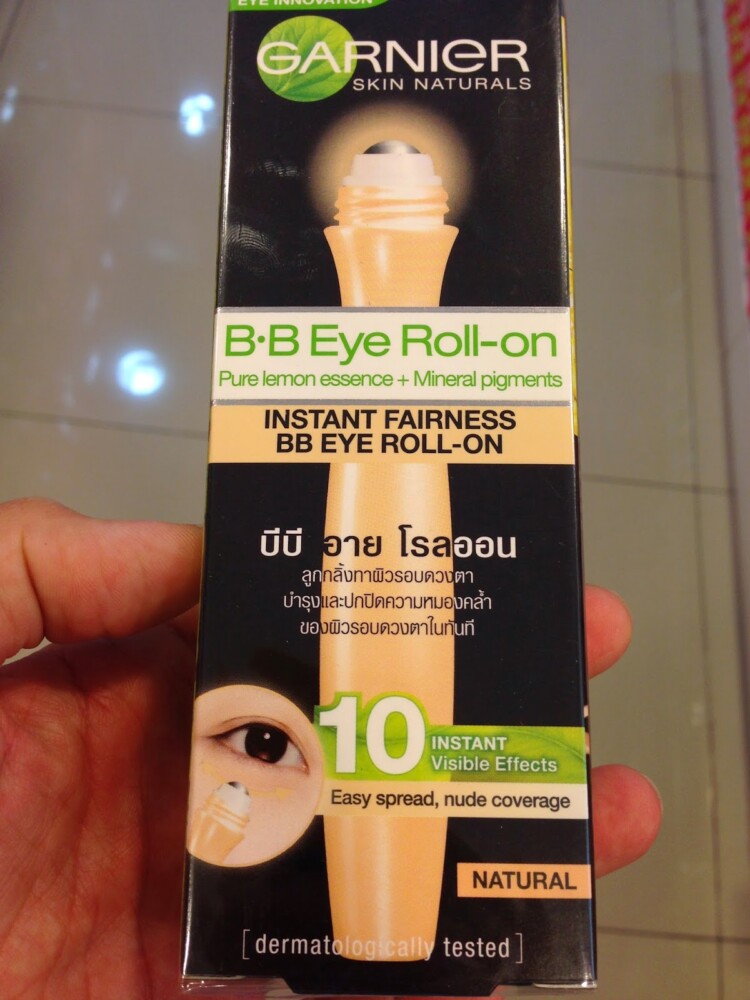 Large box as outside packaging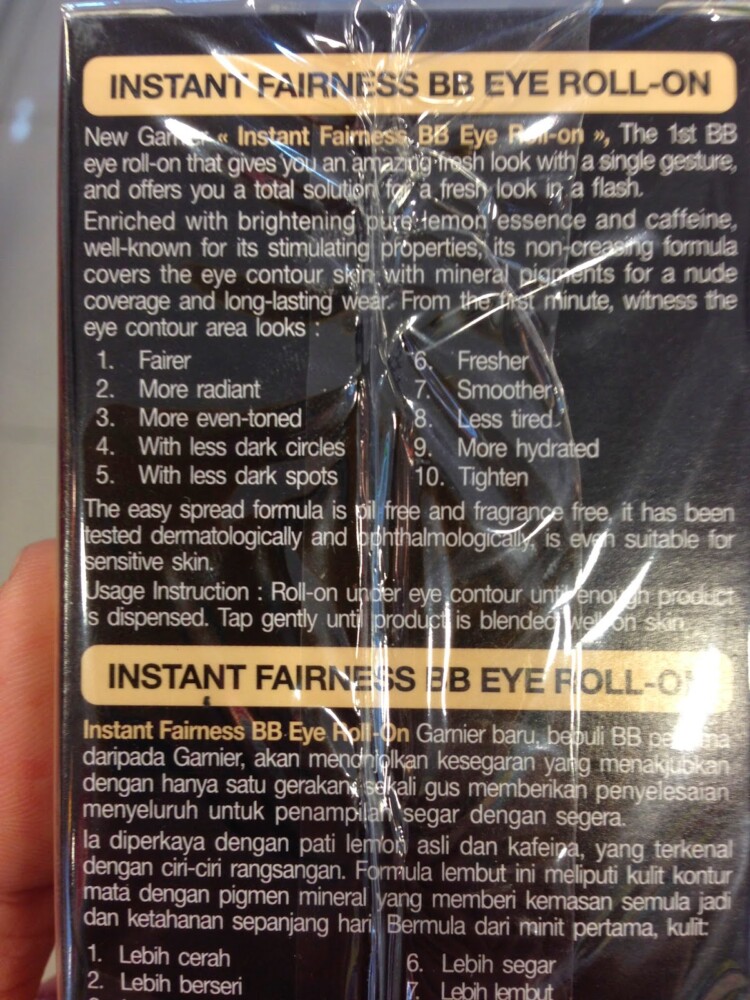 Benefits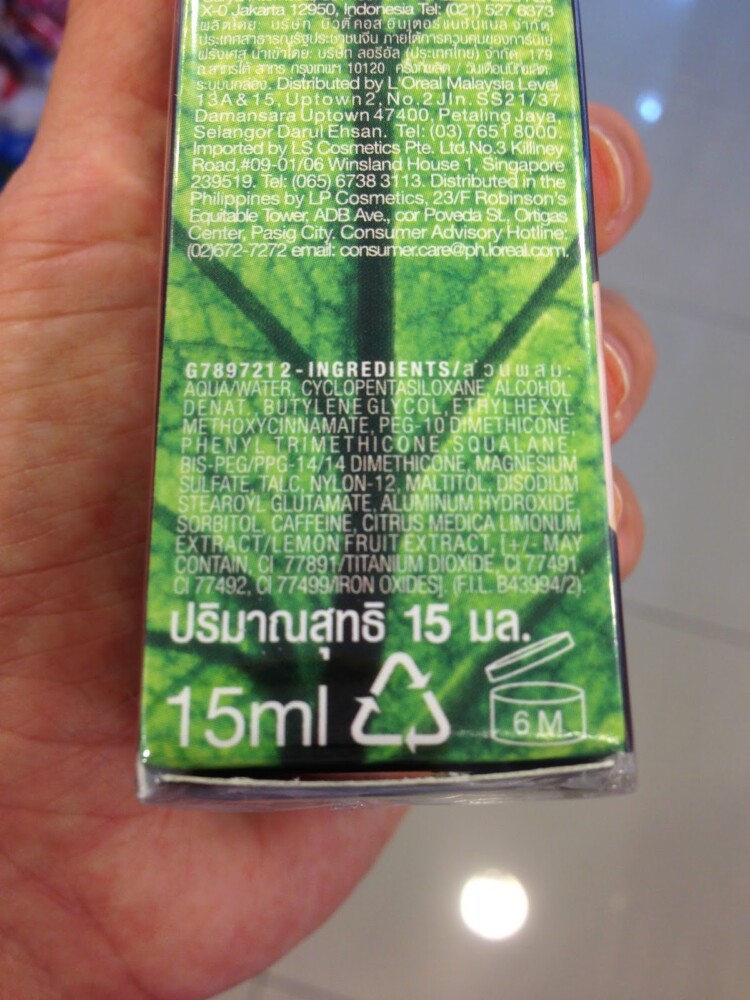 Ingredient list.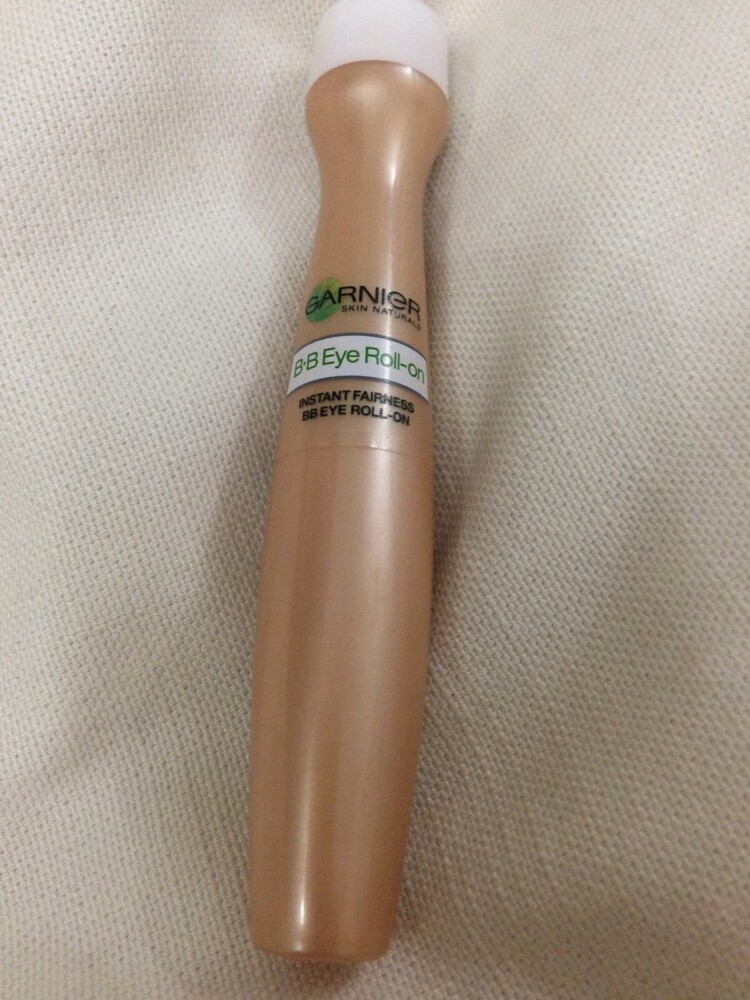 Small inside packaging containing product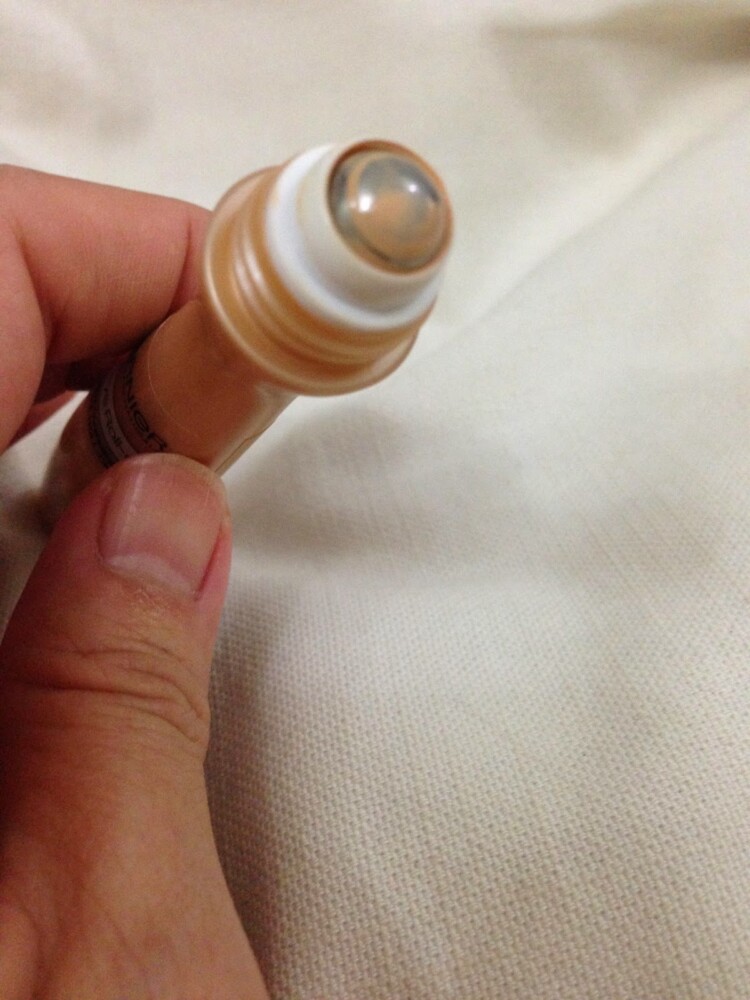 Roller applicator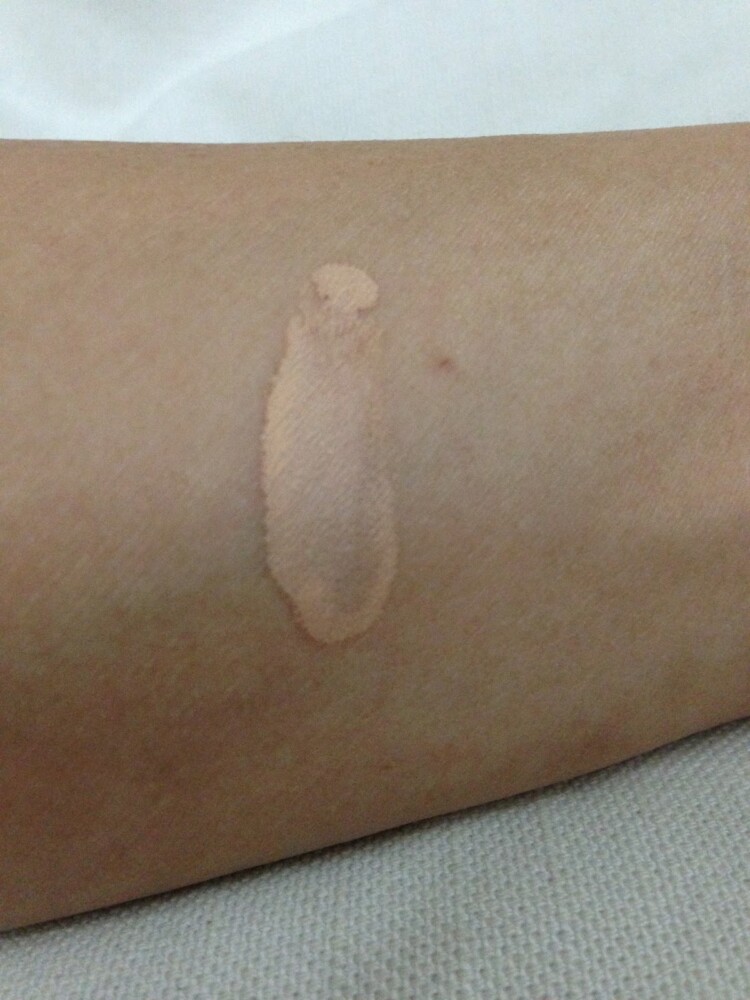 Swatch (Rolled once)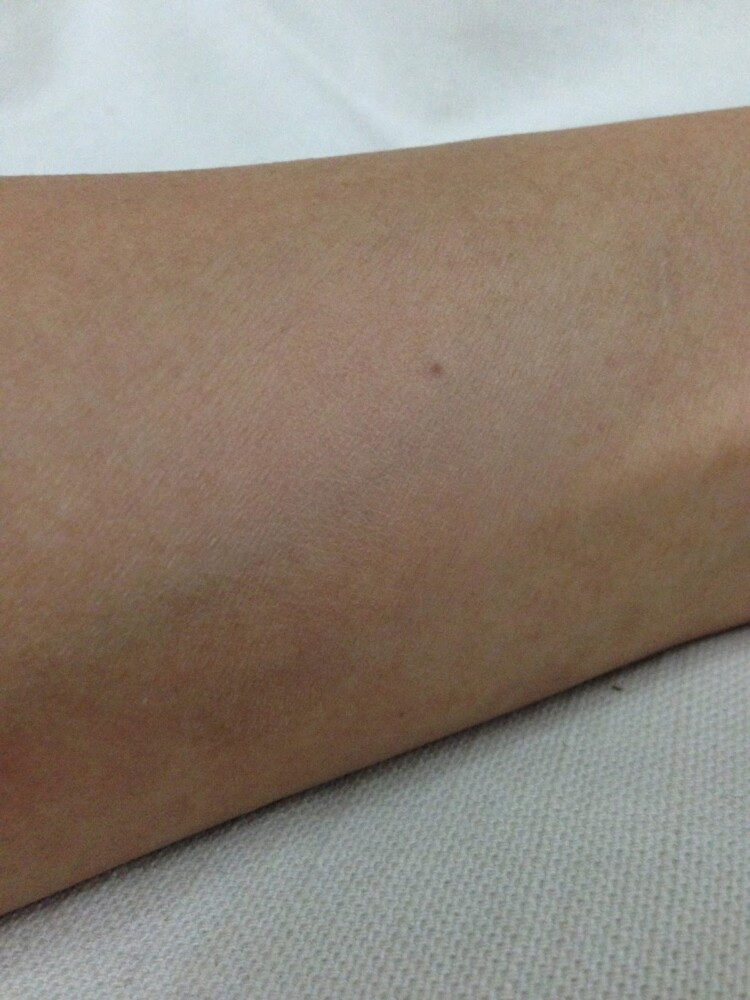 Blended – Looks like skin, sheer but enough coverage for me
I must say that I absolutely LOVE this product, it is just amazing! I actually love this more than my Maybelline and L'Oreal concealers. It's light and yet gives great coverage for under eye dark circles. The roller applicator leaves a cooling, almost therapeutic sensation when applied under my eye and gives out just the correct amount of product.
The concealer is slightly on the light consistency however, it provides great coverage. The result? My under eye is instantly brighten! I do dust loose powder lightly to set the concealer and it lasted the whole day. It does not settle into my fine lines, does not fade or slip and definitely not cakey. Do note if you have very severe under eye dark circle then this product will not work for you.
This concealer is also a winner price wise. I believe it's retailing at MYR25.90 but I bought it for MYR18.80 as it was on sale. This is seriously an amazing product and I will definitely be repurchasing this again and again each time I run out!