WishTrend has been killing it lately with all their new releases and I personally swear by the Mandelic Acid 5% Skin Prep Water* (reviewed here). On top of that, I am also more than half done with their Vitamin 75 Maximizing Cream which I managed to snag when they had a code to redeem the product for free and only pay for shipping.
Yes, I always look forward to their monthly code because it's the best way to discover products without breaking the bank. For any of you who are interested, just look out for the ad on my sidebar, I usually have the code and product for the month displayed there. There is no code currently because they have a Black Friday sale coming soon.
Their latest release is something that boomed into the beauty scene a couple of years ago; powder exfoliator. Now powder exfoliators are not new concept, Dermalogica Microfoliant has been around for a long time but the past year saw many beauty brands releasing their own version.
I was kindly sent their latest launch; [BYWISHTREND] Green Tea & Enzyme Powder Wash* and have been testing it for the past 3 weeks. It is best for oily and acne prone skin but apparently it's also suitable for all skin types. My skin leans more towards normal thanks to my new skincare routine so let's see how I get along with it.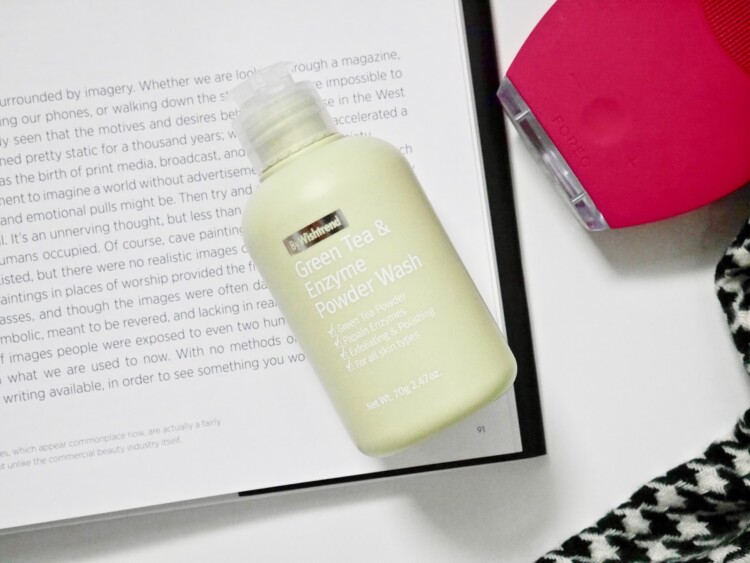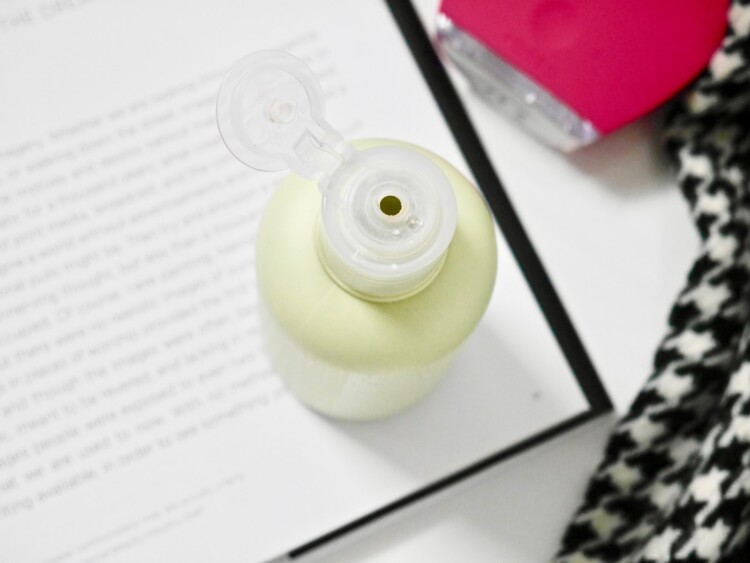 The first ingredient in this cleanser is Sodium Bicarbonate aka baking soda which has a higher pH and is alkaline. If you are a follower of Asian skincare then you know that using cleansers that are low pH or similar pH with your skin is the best approach so I was surprised to see baking soda was the first ingredient. All that said, WishTrend must have known this would be a huge concern for many so they clearly stated that this is a 5.5pH cleanser meaning it's close to our skin natural pH.
With baking soda as the first ingredient, I know that this is not a cleanser that I can use frequently. Baking soda is known to be slightly drying however that also makes it a great option for oily and acne prone skin. Other amazing ingredients to take note of are listed below:
• Green tea powder – Green Tea is a powerful antioxidant, rich in vitamins such as vitamin A, C, and E. Due to its relaxing effect from the comforting fragrance, it is a popular ingredient in K-beauty for calming and improving skin tone.
• Papain – Eliminates proteolytic enzymes, old keratin, and skin wastes to improve the skin texture.
• Amino acid surfactants – A weakly acidic surfactant derived from coconut. Great skin-affinity and excellent moisture retention.
• Sodium Ascorbyl Phosphate – A stabilized form of Vitamin C which is a powerful antioxidant. Citric Acid is also present and while it's a AHA, the molecule is larger hence you need very high concentration for it to be effective. Usually it's works as a pH adjuster.
• Theanine – Amino acid
• Betaine – Amino acid which also acts as a humectant and anti-irritant.
• Sodium Hyaluronate – A smaller molecule of Hyaluronic Acid so it penetrates the skin better but bear in mind it's listed last in the ingredient list.
Now that all the geek stuff is out of the way, let's talk about the product and how my skin reacts to it. This powder cleanser comes in a large bottle and don't let the size fools you, the bottle is roughly only half full.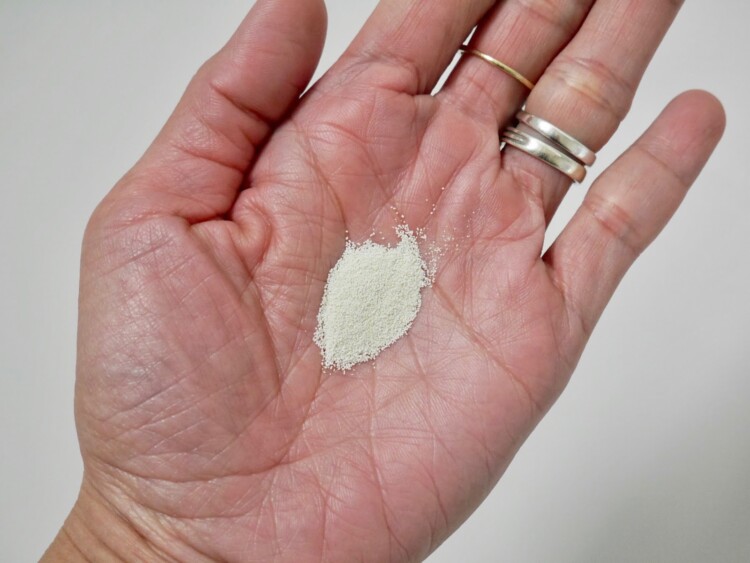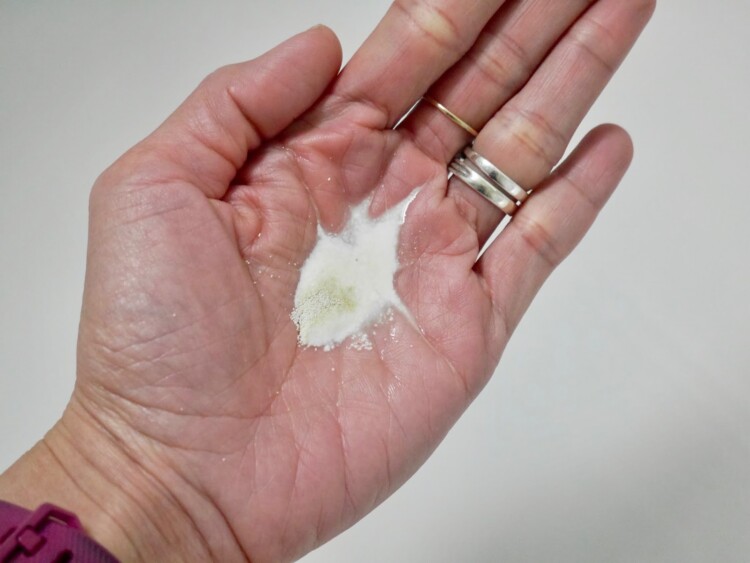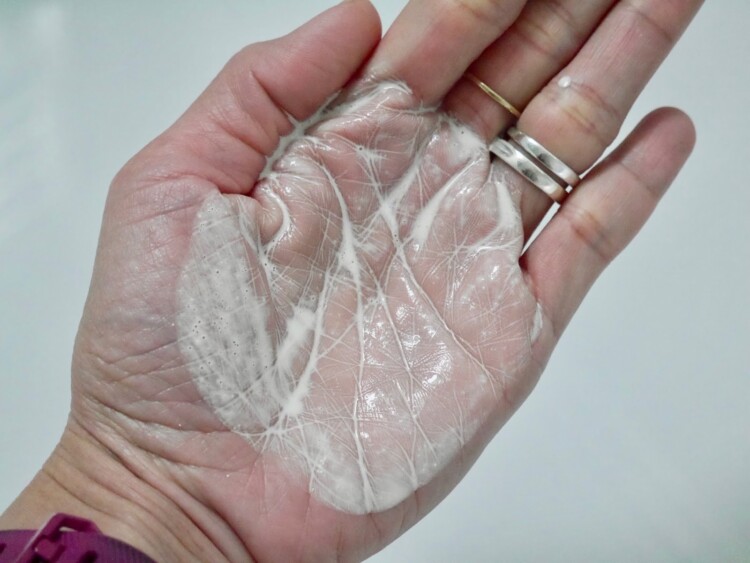 To use is easy, tip out a coin size amount on your hands, add water to lather (it lathers up very little) and use it on damp skin. Be warned not to use any products that has exfoliating effects with this cleanser. This means no retinol, vitamin C, AHA/BHA, etc unless you want to bring doom to your skin.
The cleanser does have a soft green tea scent to it which I personally find to be pleasant but if you're not a fan then you probably wouldn't enjoy it as much. Once rinse my skin looks very clear but left feeling a little tight. I definitely have to layer 3 hydrating toners each time I use this cleanser and seal everything in with a facial oil. I highly doubt that this cleanser has a pH 5.5 but I don't have a pH strip so I can't prove my suspicion but if you do and you have this cleanser then please let me know.
So far I can only use this cleanser once every 4 days, anything more and my skin will get irritated. Does this suits dry-normal skin? In a way yes, my skin feels really clean and looks clear, fresh and bright after each usage but this is a once a week treat for me. If you have combination, oily and acne prone skin then this will definitely be your best friend. [WISHTREND] GREEN TEA & ENZYME POWDER is retailing for US$22.00 and available for purchase on WishTrend.com. They are currently having Green Tea & Enzyme Powder launching event and you get 3 options to purchase the product at discounted price (see below).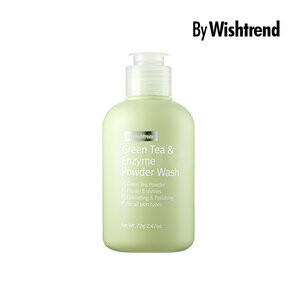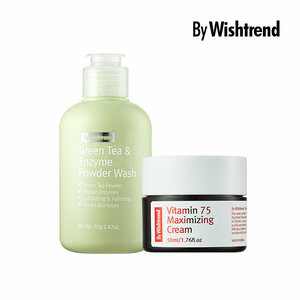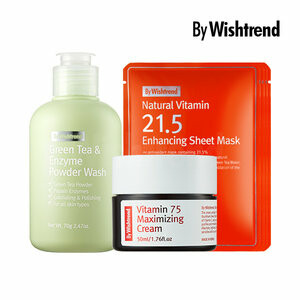 *Product marked with * was received for free but my thoughts and opinions are 100% unbiased, honest and my own.  Post contains affiliated links. There is no place for any sort of BS here.