How durable are you in life? I have always thought I am pretty tough but recently I feel like I am always playing catch up. Catching up with family life, blogging, social medias and pretty much life in general. Guys, I am beat….and I feel like I need more time in a day. And judging by the beauty world's trend, I'm not the only one who is trying to win the endless race against time because the hottest products are the ones that do a little bit of everything. The latest in the market is Make Up For Ever Artist Colour Pencils, the newest addition to the brand's biggest selling Artist Colour family. So what are these…pencils? These gems are creamy pencils that can be used on your lips, eyes, brows and cheeks. Basically with the right shade, one pencil is pretty much all you need for an almost full face of makeup! One word: genius.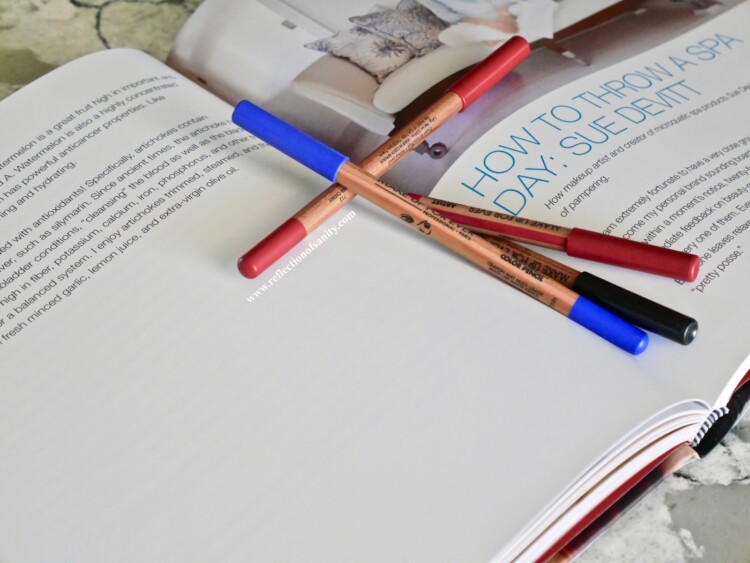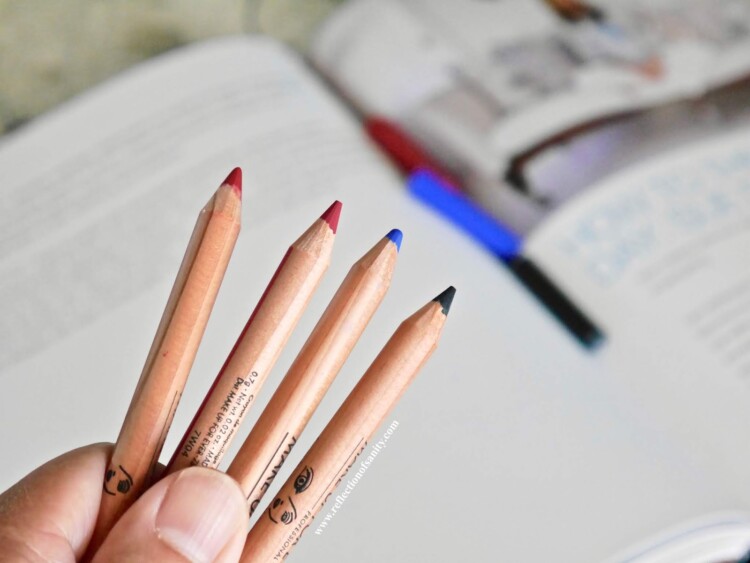 I was kindly sent two shades to try and lucky me managed to snag two more shades (deluxe samples though Sephora GWP promo code) and have been reaching for either one almost everyday. They might look gimmicky, actually I did dismissed them as gimmicky but these are the real deal.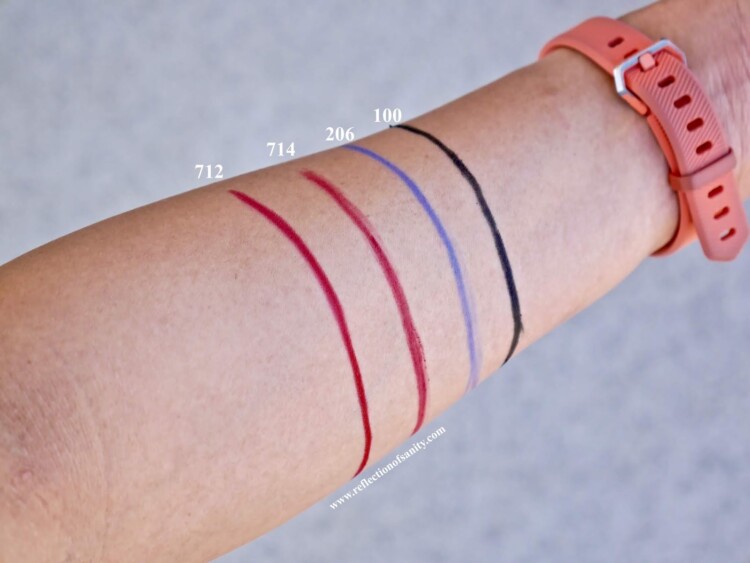 Out of the four pencils that I have, only 206 Blue Anyway* a gorgeous bright blue has to be layered for intensity as you can see from the swatch above. It's not as apparent as an eyeliner though which is my favourite way of using it. The nib is soft, very creamy and glides like melted butter on my lids and the best part is it doesn't stick onto my eyelash curler so I don't have to layer it again after curling my lashes. You can see this shade on me here. Next up are two stunning red pencils; 712 Either Cherry* and 714 Full Red and oh my, both have to be the most pigmented red liners ever. Again, the texture is soft and very creamy and they are beautiful as eye and lip liners. That said, I am not the biggest fan using these as blushers because I find them to be hard to blend and if I'm not careful, the finish can be quite patchy. Last but not least, shade 100 Whatever Black is the blackest of all black, I don't think you can find any liner that is blacker than this. It glides creamily on my lids without any tugging and it also doubles up as an eyeshadow base for an intense smokey eyes. These pencils are definitely a firm favourite of mine and I already have a couple of shades in my list to buy. They are long lasting without fading and smudging up to 9 hours and for $23.00CAD each, you really can't go wrong with these. Finally verdict? Buy, you won't regret it. Make Up For Every Artist Colour Pencils retails for $23.00CAD and available for purchase at Sephora. *Products marked with * were received for free but my thoughts and opinions are 100% unbiased, honest and my own. There is no place for any sort of BS here.