I was going through my eyeshadow palette stash last week and I noticed that I only have a couple of drugstore eyeshadow palettes through a makeup swap some time ago. While I am a lover of drugstore products somehow I gravitate towards only high end when it comes to eyeshadow palettes.
Today however, I will be talking about two drugstore eyeshadow palettes that have taken over my life. I can't stop using both, I am completely obsessed and I want every eyeshadow palette from this brand.
Let me introduce two of my current obsessions; Sleek i-Divide A New Day* and All Night Long* eyeshadow palettes.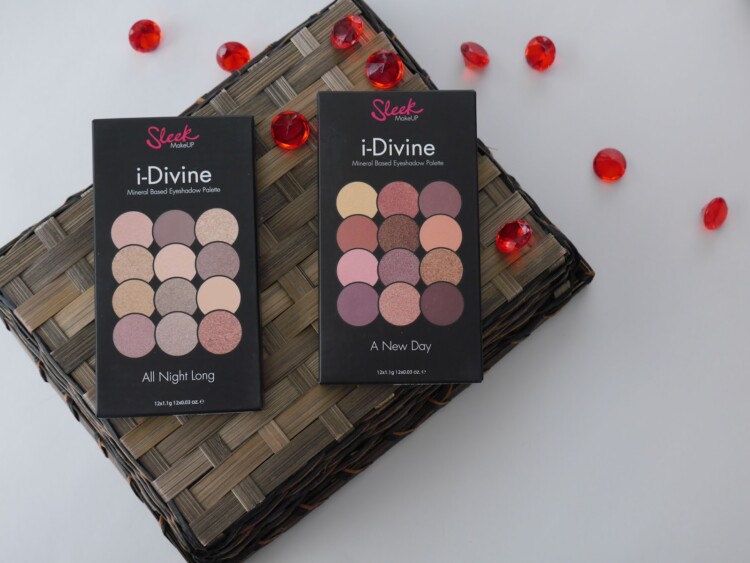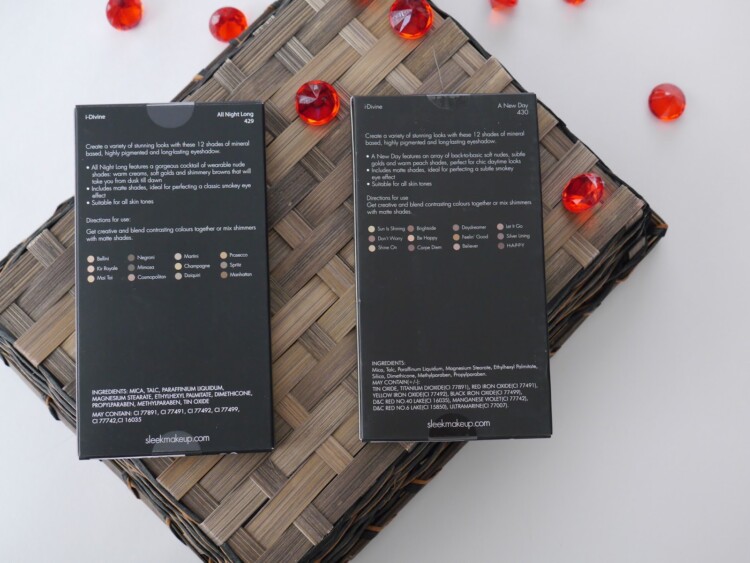 i-Divine Palette A New Day* $11.99 (click here)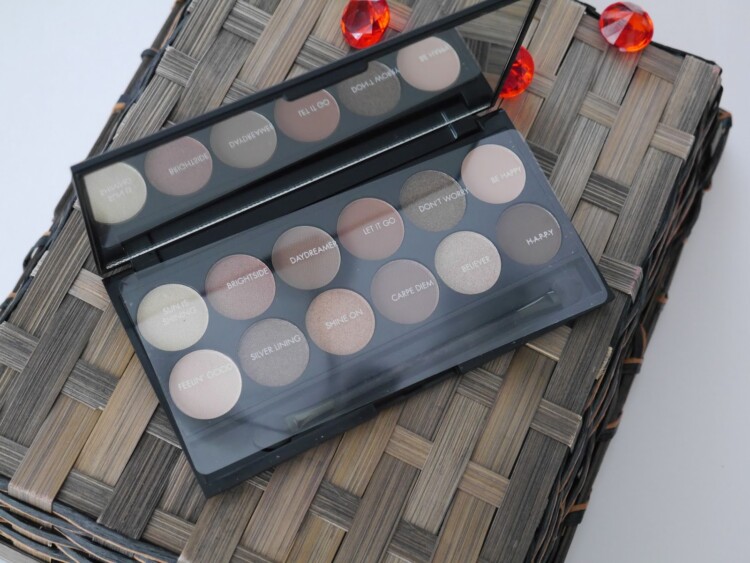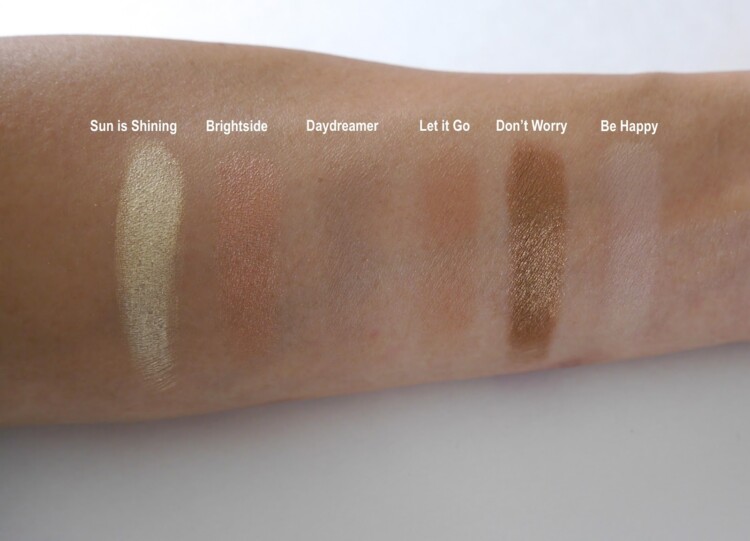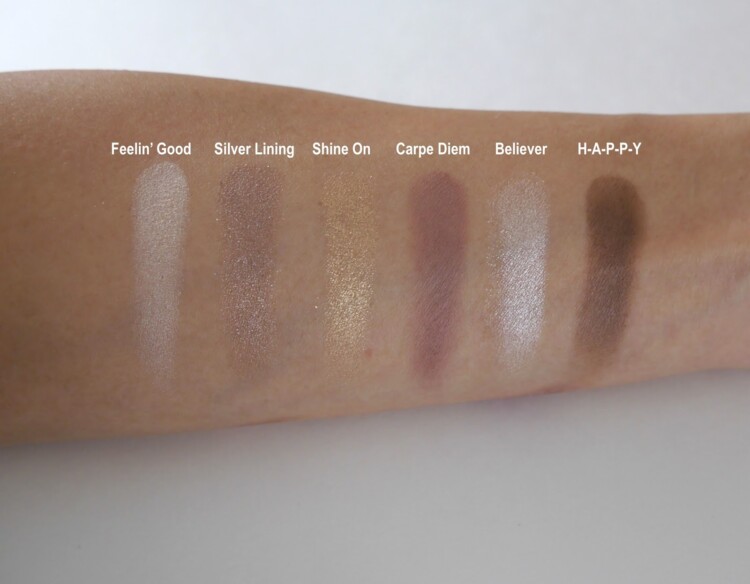 I wish all drugstore brands would follow Sleek's footsteps in creating this stunning palette. It had 5 matte shades and the other 7 shades are a mixture of shimmer and satin finish.
The swatches above are without primer and as you can see, the pigmentation isn't as great with the matte shades in comparison to the others. There is some dust up when I dip my brush into the eyeshadow but it's easily fixed by tapping the brush before applying the eyeshadow.
All that aside, these eyeshadows are soft, not chalky and they blend so beautifully. I also didn't notice any fallout while using the shimmer shades which is another bonus. These eyeshadows last all day on my primed dry lids without fading or creasing.
With this palette I could easily create my usual natural looks or glam it up for the evening. This is also the first eyeshadow palette that I am happily using every single shade that is in it. I can't get over how versatile this palette is and it will be permanently in my makeup rotation.
i-Divine Palette All Night Long* $11.99 (click here)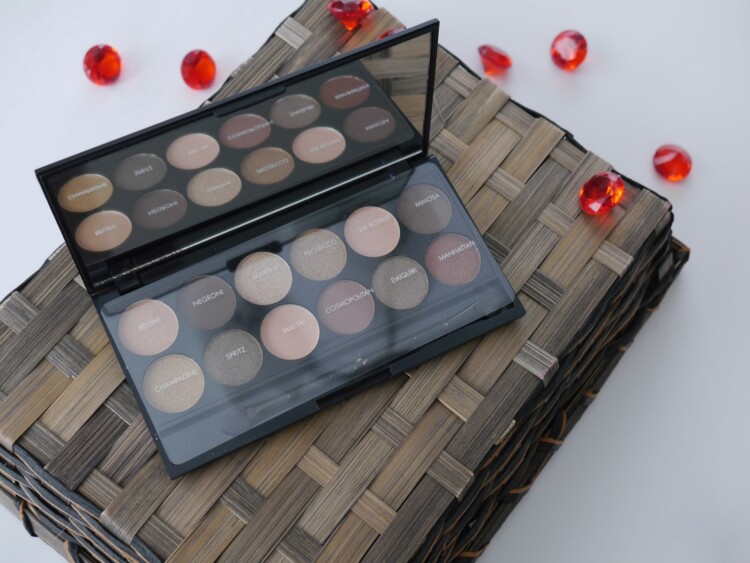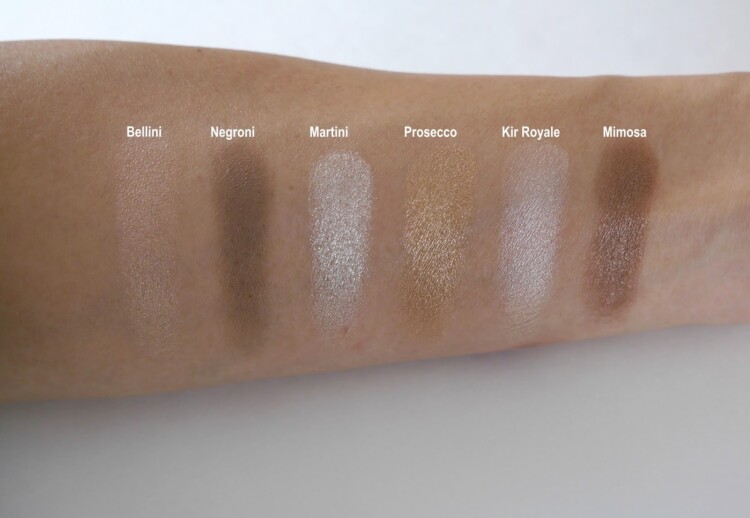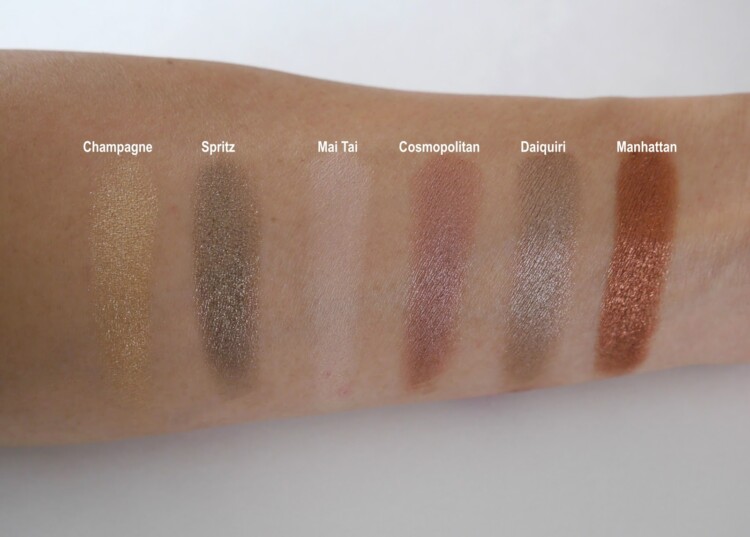 All Night Long* is the more glamorous version of the neutral palette. As the name explains, it is meant for the evenings and for more smokey, sultry and sexy looks. The eyeshadows in this palette have intense pigmentation as you can see from the swatches above. Again, the swatch is done without primer.
It only has two matte shades and the others are a mixture of satin, shimmer and I personally find the shade Manhattan is close to being metallic. Just like A New Day*, there is some dust up when I dip my brush into the eyeshadows but again, it's easily fixed by lightly tapping the brush before application.
Despite my initial hesitation towards this palette because I usually run screaming the other way from these darker shades, I have been reaching for this palette a lot ever since receiving it. The eyeshadows blend beautifully, I have no problems with patchiness, very little fallout and last all day without fading or creasing on my lids with primer.
If you're wondering just how much I love both palettes? Well, A New Day* made it into my March favourites post and I am still reaching for it or All Night Long* or a mixture of both almost everyday and I have zero interest in using my other palettes. I'm sure I will eventually put both away to show some love to my other eyeshadow palettes but for now, I am crazy obsessed with both. If you have been unhappy and disappointed with drugstore eyeshadow palettes then I highly recommend trying these from Sleek! They are so good! *I received this product for free but my thoughts and opinions are 100% unbiased, honest and my own. There is no place for any sort of BS here.