Throughout Summer I've been seeing jumpsuits and rompers popping up all over the fashion blogsphere. While I adore the look of them on fashion bloggers, I was convinced that the trend was too young for me. I didn't even bother to try any on…the mind won and I stayed convinced that little old me should stick to my safe, comfort zone with jeans.
Zaful.com reached out to me more than month ago and asked if I would be interested to feature something from their site. I checked the site and was pleasantly surprised that it didn't look like some dodgy Asian sites.

I decided to order Jewel Neck Black Backless Sleeveless Jumpsuit* (check here) because it looks so good in the picture. I mean how wrong can this go? It's sleek and such a versatile piece that I believe I can easily style with a blazer, jacket or just a scarf.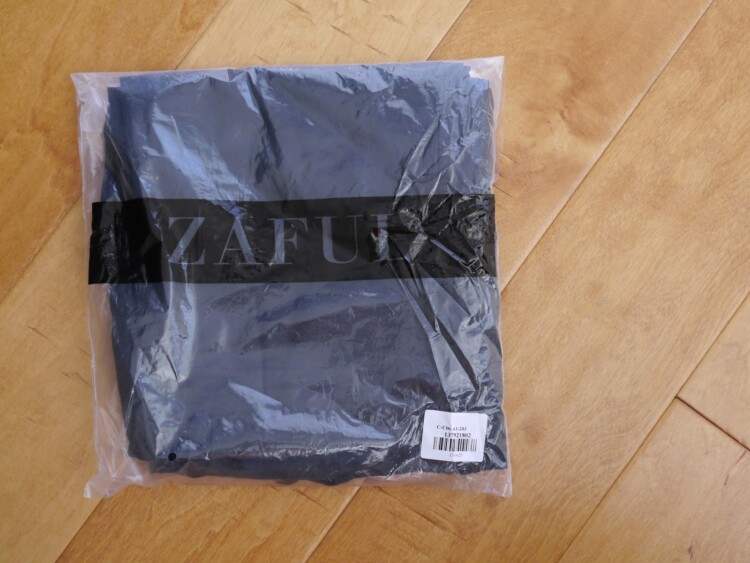 First good news, it came in a plastic bag that has the site name on it. This is the first that I've seen from all my experience with online sites. It's gives a professional appearance and I'm liking it. There is hope people….there is hope.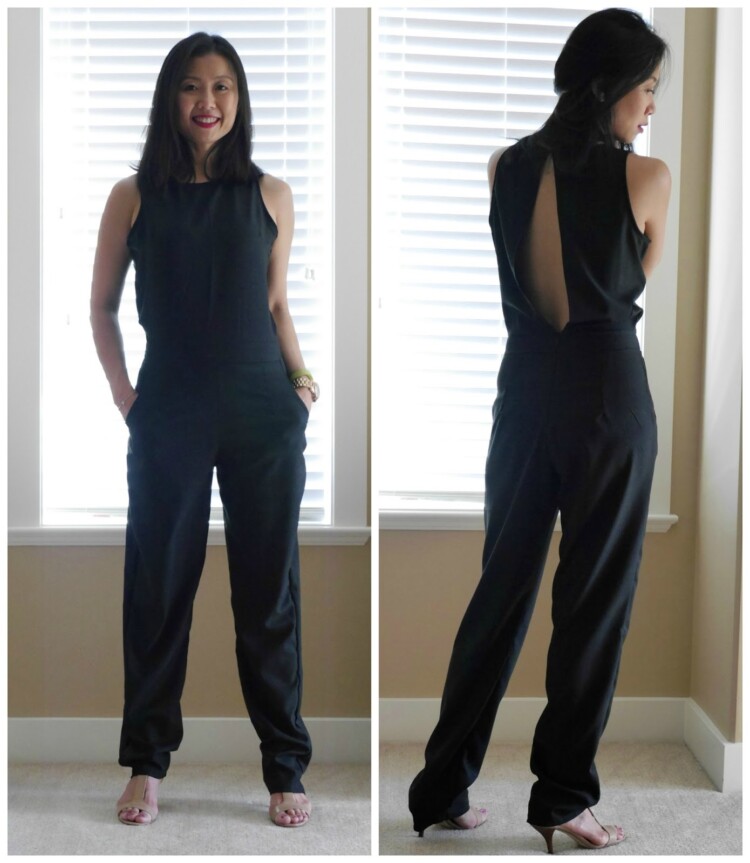 The jumpsuit is very well made and it's as good as store bought. I have zero complaints on the quality however, the fitting was off. I placed an order for size M because in accordance to the measurement provided on site, it suits my 27 inch waist (which was a huge blow for my ego since I have always bounced between size S and XS….#firstworldproblem).
The waist fits fine, it would be snug if I ever do my rounds on the buffet table (the buffet table will always be my first love) but everywhere else is too large for my liking. The length is also a little too long but I am fine with that because I will be wearing high heels and it will cover the heels just right.
Maybe this is how a jumpsuit is meant to be, I'm not sure…as I said, this is my first so please let me know in the comments. It's nothing that a tailor can't fix but it's inconvenient. I'm also not sure what's the model's height so that may be another factor why the jumpsuit is too long for my 5ft 4″ frame. I personally would prefer if the model height is listed on the site so I can make a comparison.
Is it a huge biggie that it would deter me from placing an order from Zaful.com? Actually no, the quality is really good and so far the best that I've received from an online store, the material is also high quality but the only problem is sizing.
Another good thing about this site is they have point system, Z Points and you collect points by uploading pictures of yourself wearing the clothes. The points can be used for your next purchase, I think 100 Z Points equals to $2.00.
Now to the main question, would I recommend Zaful.com? 100% yes and I think anyone who loves online clothes shopping would love it. I do caution anyone on a very tight budget though, the clothes are not dirt cheap like most Asian sites but bear in mind that the quality is there hence the price is higher.
Have you heard of Zaful.com before? Are you interested in purchasing anything from the site?
*I received this product for free but my thoughts and opinions are 100% unbiased, honest and my own. There is no place for any sort of BS here.