Let's be honest, I try my best to take care of my skin but for some reason, I have never paid the same amount of attention to my hands. Being a stay at home mum means I am always washing, cleaning and doing what I love most, cooking so my hands do take on a lot of abuse.
I picked up Strivectin Volumizing Hand Treatment last year but have not been regularly using it. It felt like such a waste to apply hand cream and 5 minutes later I am washing the baby bottles or the puke off the floor. And I am lazy, very very very lazy when it comes to hand cream.
It took me more than three months of constantly reminding myself to use Strivectin Volumizing Hand Treatment and after almost a month of using this at least twice a day, I am ready to give my verdict.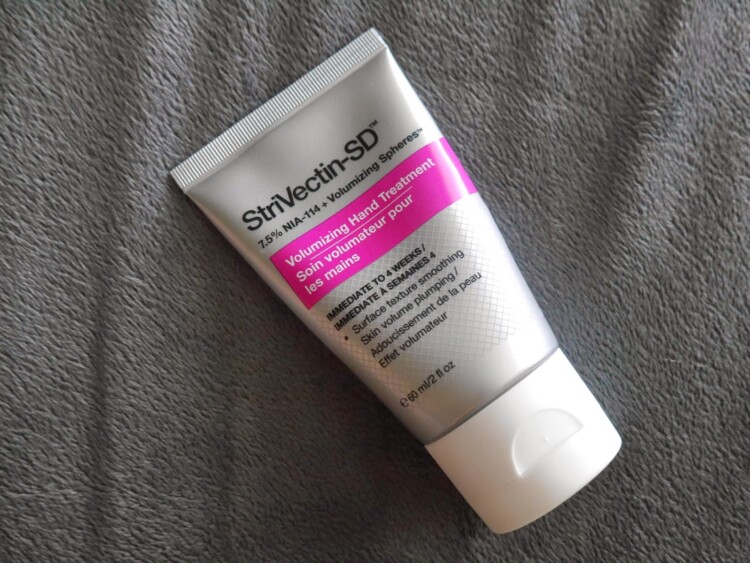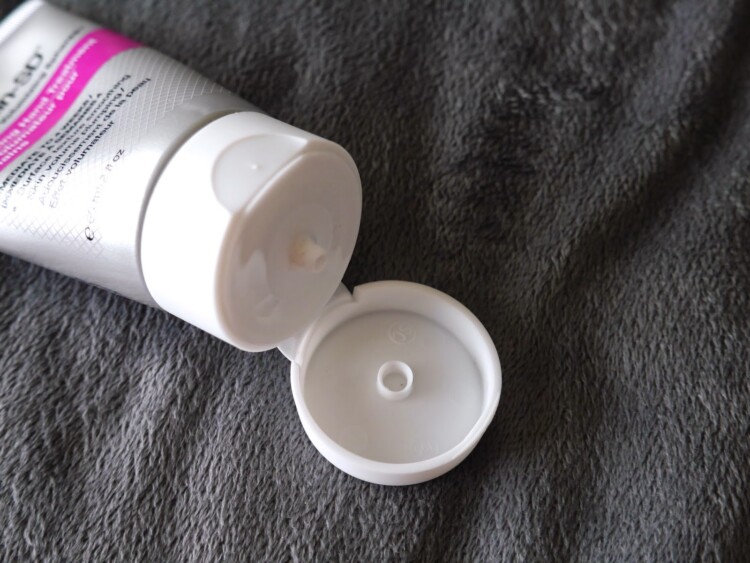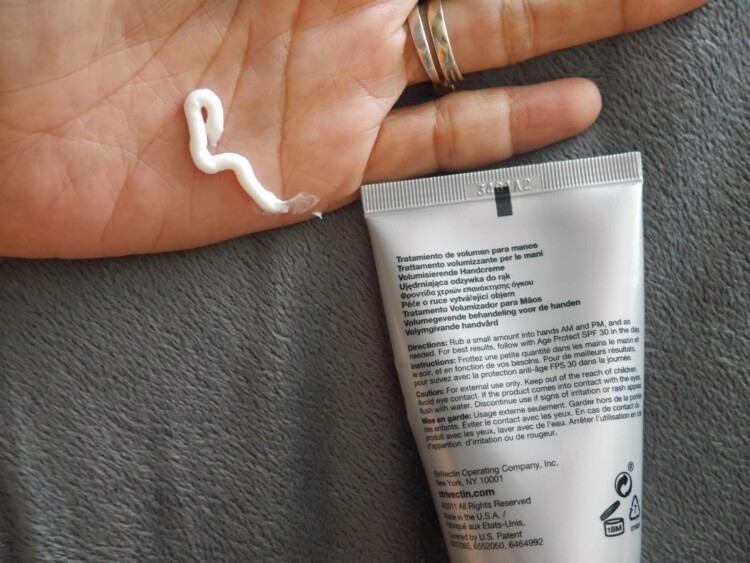 I wanted to kick myself in the arse because I forgot to keep the box for this hand cream. I remember putting it away but my version of putting-it-away means I left it somewhere that I will never find it again and hubby dearest will pick up after me and throw it away. Ugh!
I had to copy the info below from www.paulaschoice.com (sorry..)
Ingredient list:
Water, Glycerin, Myristyl Nicotinate, Butylene Glycol, Butyrospermum Parkii (Shea) Butter, Cetyl Esters, Hyaluronic Acid, Dimethicone, Persea Gratissima (Avocado) Oil, Glyceryl Stearate, Hydrogenated Polyisobutene, PEG-100 Stearate, Steareth-2, Cetyl Alcohol, Helianthus Annuus (Sunflower) Seed Oil, Hydrogenated Vegetable Oil, Panthenol, Silica, Stearyl Alcohol, Tocopheryl Acetate, Linoleic Acid, Linolenic Acid, Olea Europaea (Olive) Fruit Oil, Phospholipids, Squalane, Arbutin, Ascorbyl Palmitate, Lecithin, Mel (Honey, Miel), Sphingolipids, Resveratrol, Rutin, Ubiquinone, Behenyl Alcohol, PEG-40 Stearate, Caprylyl Glycol, Acrylates/C10-30 Alkyl Acrylate Crosspolymer, Cellulose Gum, Phenyl Trimethicone, Phenoxyethanol, Chlorphenesin, Disodium EDTA, Potassium Hydroxide, Fragrance.
Claims:
This hand treatment protects against loss of firmness, crepiness, dull tone, uneven texture, and dryness. Patented NIA-114® rebuilds skin's natural barrier while a host of hydrating ingredients restore needed moisture. Dark spots are reduced with an active skin-brightening complex and additional ingredients soothe skin and provide critical antioxidant protection to keep hands youthful and ageless.
Now to my review on this and let's start with the good.
It's a squeeze tube with a flip up top. And I freaking LOVE the flip up top. Am I the only one who hates screw tops for hand creams? Mine always ends up missing because I have the tendency to drop the cap and it rolls off to never land. Never-to-be found-again-land.
This is a brilliant hand cream and it has a lovely fresh scent. I can't quite pin-point what the scent is but it's very pleasant. The texture is light, non-greasy and it absorbs quickly.
I didn't notice any firmness or plumpness of my hands but my hands are naturally very skeletal like (sexy, I know) so it's quite hard to tell the differences. However, after almost a month of using this daily, my hands are now so smooth and the dryness has gone.
I also noticed a couple of scars that never seemed to disappear are almost completely gone. My hands look clearer and lighter. So while this hand cream didn't deliver on the firmness/plumpness, it definitely gave my hands soft, smooth and clear skin. Surprise surprise, my hands do look a tad bit younger.
Think of all the expensive face cream you use day in and day out, this is for your hands. And it works.
Now to the downside…the price. This little tube is selling at USD29.00 (check here) and it's retailing for CAD33.00. The good news is well, at least for Canadians, this is currently on sale for CAD9.99 at Shoppers. Go go go and get it!
Does it work? YES but it comes at a hefty price if it's not on sale. However, a tube will last you a long time so you'll probably only need 3 tubes a year.
Have you tried any products from Strivectin?