Autumn is a beautiful season with the leaves changing colours, the cold crisp air and the smell of fire wood burning to keep the house warm. It's by far my favourite season but at the same time, it's also the start of my usually good skin going downhill.
My skin will start becoming dull, the side of my mouth have started cracking because of my love for sodas instead of water and my whole skincare routine needs an overhaul. Frankly, I love switching my skincare routine, it's like a puzzle that desperately needs to be solved and I get immense satisfaction whenever I hit it right. I know I promised to post about my skincare and I will soon, soon, promise it will be up soon.
Laneige Water Sleeping Mask* arrived on my doorstep a month or so ago courtesy of Influenster Canada and this has been the latest addition into my skincare rotation. Side fact; I had no idea there was such thing as sleeping masks until 2013…yes, I was that naive in the beauty department.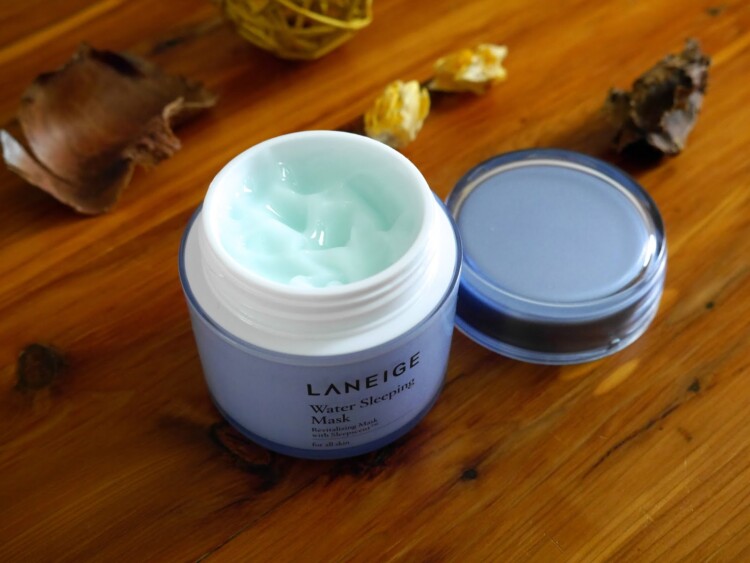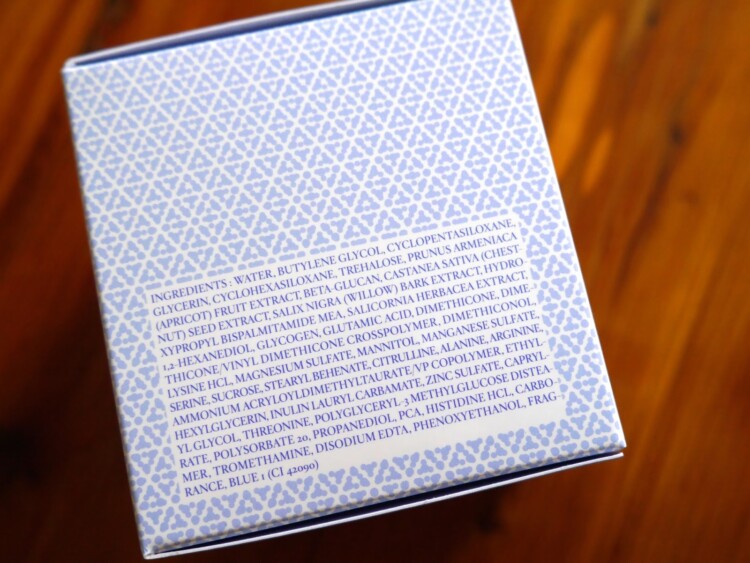 From Sephora.ca: What it is formulated to do: Recharge dehydrated skin overnight. This unique mask is formulated with highly concentrated ionized mineral water and ceramides to deliver intense doses of moisture to stressed, parched skin. Aromatic Sleepscent™—orange flower, rose, and sandalwood—relaxes and rejuvenates while apricot and chestnut extracts exfoliate, brighten, and purify fatigued skin. The result: skin looks and feels radiant, refreshed, and soft. Wake up to soft, glowing skin.
I have been routinely using this on alternate nights for almost a month and I can safely say this helps my skin tremendously. Yes, it is suggested to use this only once to twice a week but because I lead such an exciting rebellious life as a stay at home mum, I've decided to break the rule. *insert eye roll* The lightweight, gel like texture ensures the product absorbs instantly and unlike Avon Overnight Hydration Mask (reviewed here), this leaves no tackiness on the skin. While I frowned on the jar packaging, the good news is it comes with a spatula so no dipping my finger and contaminating the product. The mask does have a very faint scent but I can't pin point what it reminds me of however, it's pleasant and doesn't linger after application. I've been using this mask after toner, serum or hyaluronic acid lotion without night cream. Initially I was worried that it would cause my dry skin to be drier but on the contrary, my skin has remained smooth, hydrated and soft despite the much colder weather. As I said at the start of this post, I have been switching up my skincare routine for Autumn and using this mask on alternate nights and night cream on the other nights has worked out best for my skin. My skin isn't suffocated with too many products and in return, it has remained clear without any dry spots. This year I am well prepared for you, Autumn! If you're looking to invest in a good overnight sleeping mask or if you're looking to try Korean beauty products then I highly suggest Laneige Water Sleeping Mask*. At a reasonable price of CAD30.00, this jar will easily last for 5 months or more and the most important part, it works brilliantly. Are you familiar with Laneige and this water sleeping mask? Are you a fan of Korean skincare?
*Disclaimer: I received this product complimentary from Influenster for testing purposes but my thoughts and opinions are 100% unbiased, honest and my own. There is no place for any sort of BS here.