It has been a longggg time since I get overly excited about a makeup collection. Actually it's very rare that I get extremely excited about any makeup collection because..
1. I'm a fussy pain-in-the-arse who nitpicks about everything
2. There are just too many collections coming out all the time and I just couldn't keep up anymore
But what if there's a collection that features the best and most popular limited edition products?
Dr.Hauschka has united these beloved stars in an attractive package, to bring them from the past into the present, transforming them into something new. These popular products are the 2009 Rouge Powder Duo*, the 2011 Balancing Teint Powder*, the 2012 Lipstick Novum 08 Maple Glow*, the 2013 Eyeshadow Trio* and the 2014 Kajal Eyeliner 08 Taupe*. It's easy to see why each of these products is a best seller, I am obsessed, literally obsessed with them!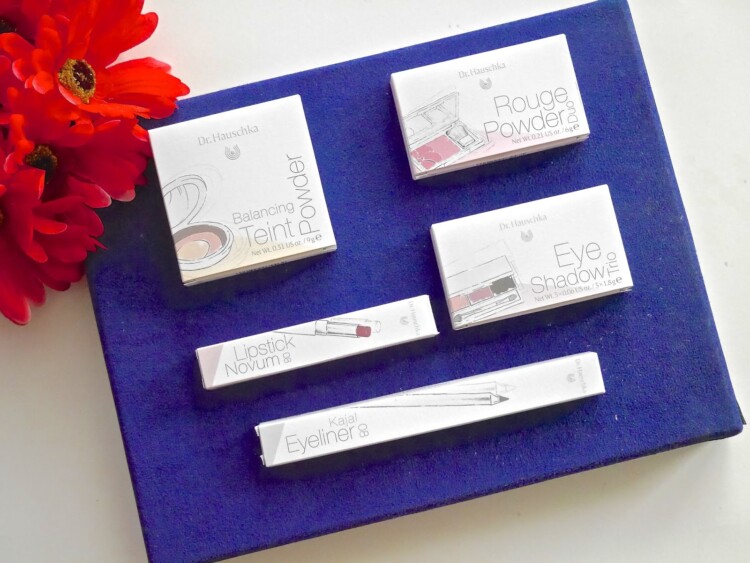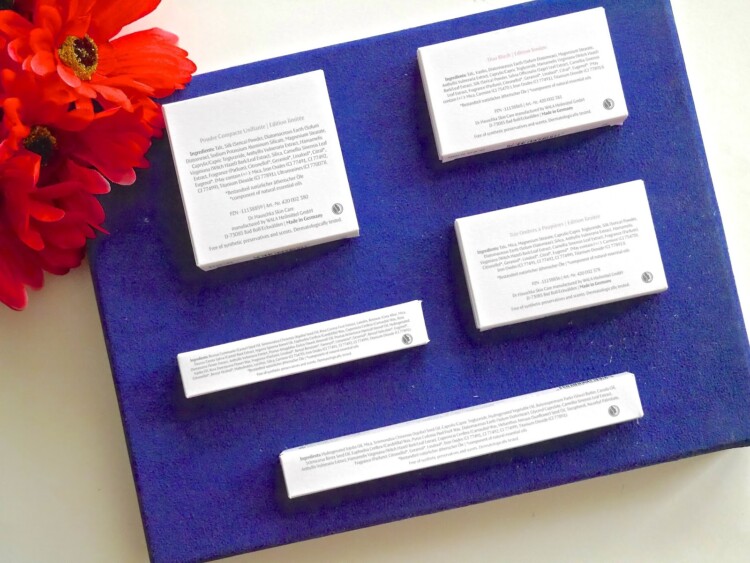 Dr. Hauschka Rouge Powder Duo* ($39.00CAD)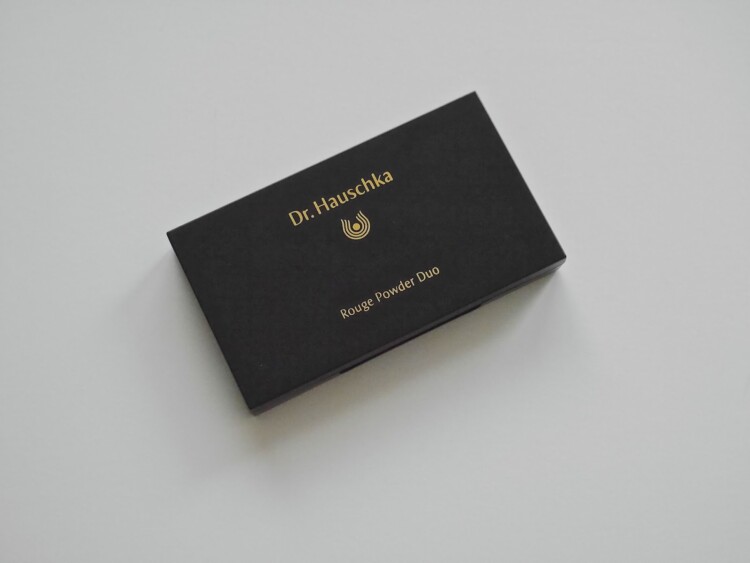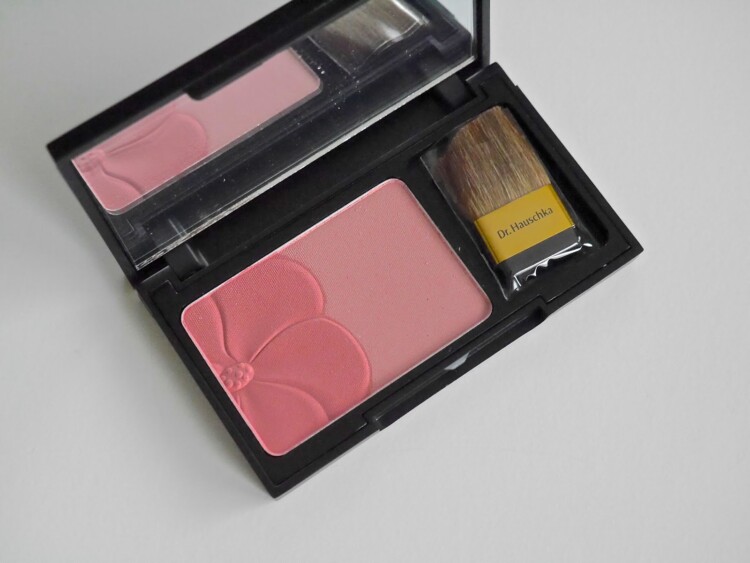 This two toned soft pink blush is buttery soft and gives the most natural flush to the face. It's build able so if you're usually heavy handed with your blusher then rest assured this will not leave you looking clownish. I apply the pale lighter pink at the apple of my cheeks and blend the darker pink onwards my hair line to give the illusion of a healthy flush. The staying power is pretty impressive too as it easily lasted 8 hours on my cheeks without fading.
Dr. Hauschka Balancing Teint Powder* ($39.00CAD)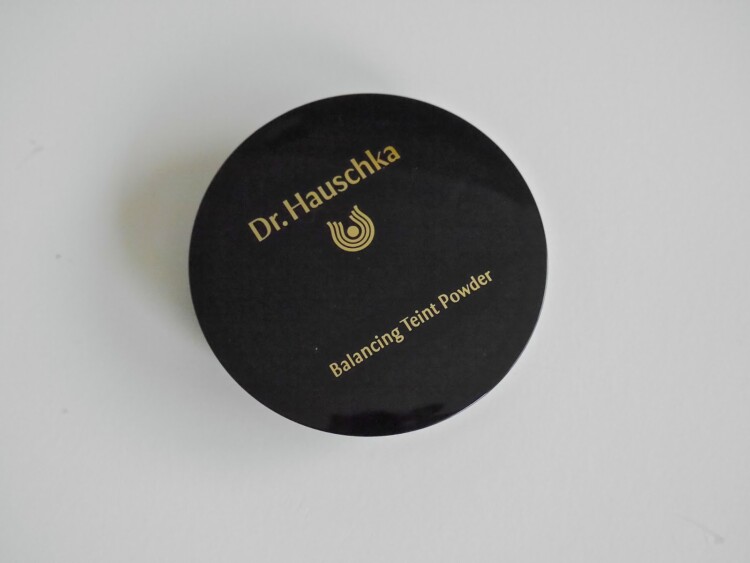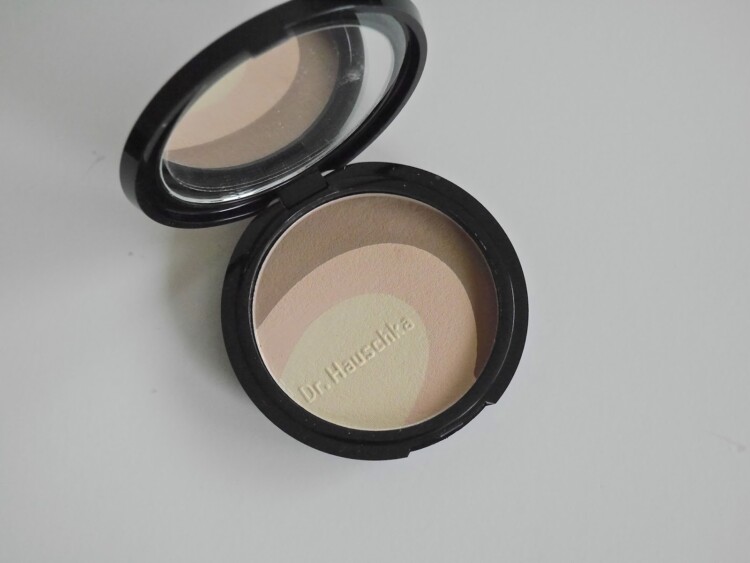 Where do I even start with this? I skipped wearing foundation because of this beauty and instead I started mixing one to two drops of Dr. Hauschka Translucent Brozing Tint* (reviewed here) with my moisturizer as base, lightly apply my concealer and then lightly dust this powder all over my face. This powder blurs out my pores, gives a soft focus finish and makes my skin looks flawless! Due to my dry skin, I only have to powder again after 6-7 hours but I could easily go without.
Dr. Hauschka Lipstick Novum 08 Maple Glow* ($27.00CAD)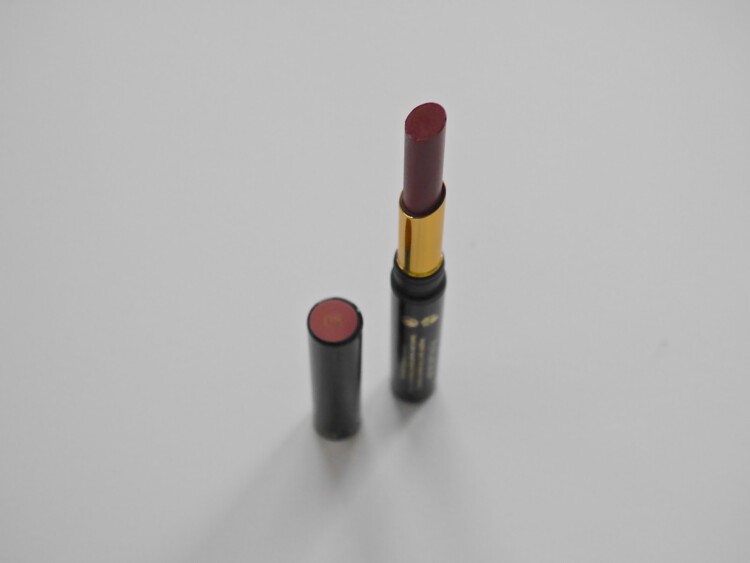 I'm not going to lie, when I first saw this I hated the shade and it took me a few days to finally try it. In the tube it looks like a dirty medium brown and it was completely unattractive to me. This turned out to be one of the prettiest nude, 'my lips but better shade' on me! The lipstick is smooth, creamy and surprisingly long lasting. I easily wore it for 7 hours with eating and drinking and the best part? It doesn't migrate to my teeth. Major love!
Dr. Hauschka Eyeshadow Trio* ($49.00CAD)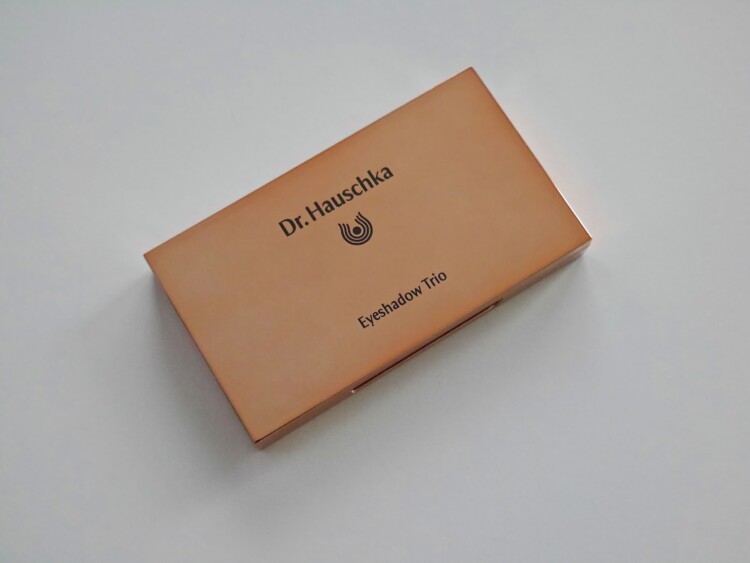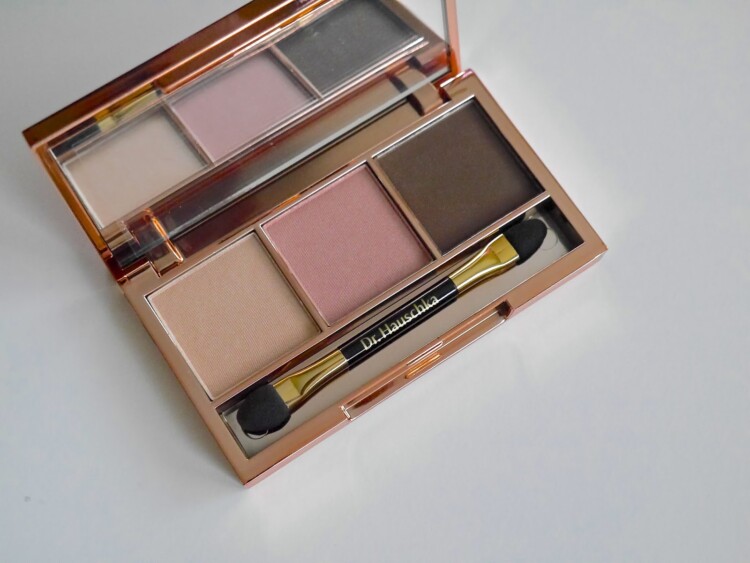 You can't go wrong with this trio, it's impossible to go wrong. You get three stunning eyeshadows; Sparkling Nude, Pearly Rose and Matte Chocolate and each eyeshadow comes in 1.8g so it's a decent size of product. These eyeshadows are buttery soft and blends beautifully. They are not as pigmented as Urban Decay however, they are easily build able. I get a 8-9 hours wear with primer before I noticed any fading.
Dr. Hauschka Kajal Eyeliner 08 Taupe* ($22.00CAD)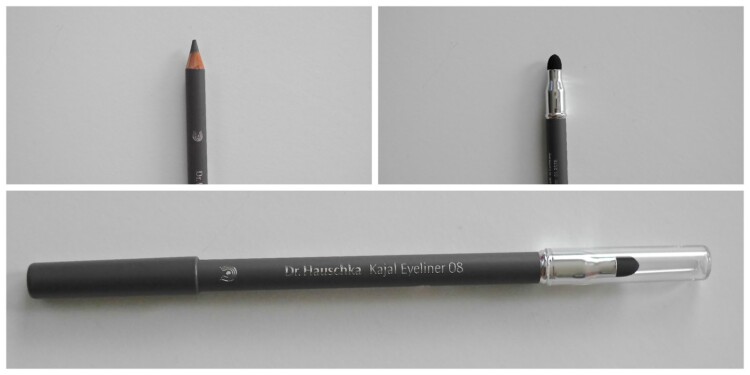 I am no stranger to kajal eye liners; some are good and some are just downright terrible. Taupe* is soft but not too soft that it breaks easily, smooth and pigmented. I love blending it out all over my lids as base for Dr. Hauschka Eyeshadow Trio* and it helps enhance the eyeshadows intensity.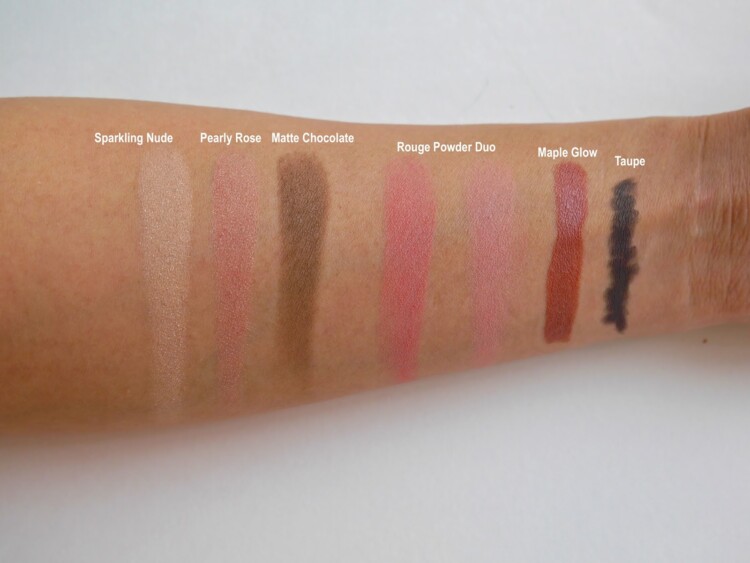 Swatches are WITHOUT primer
MOTD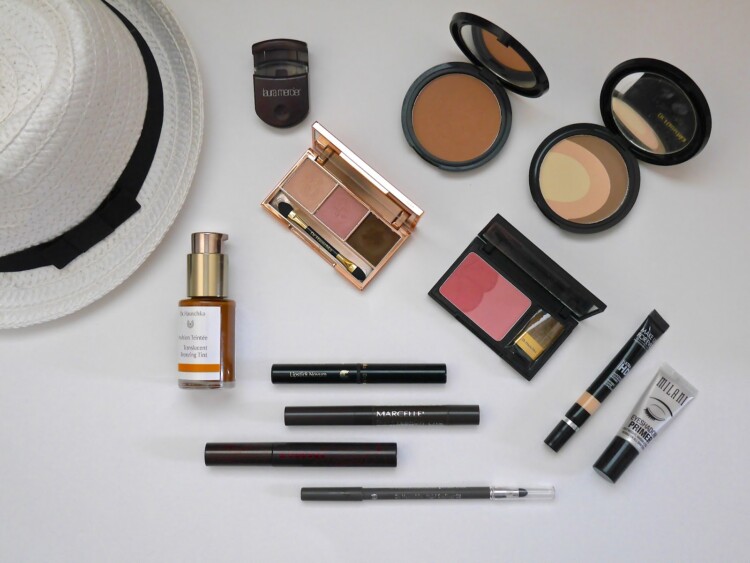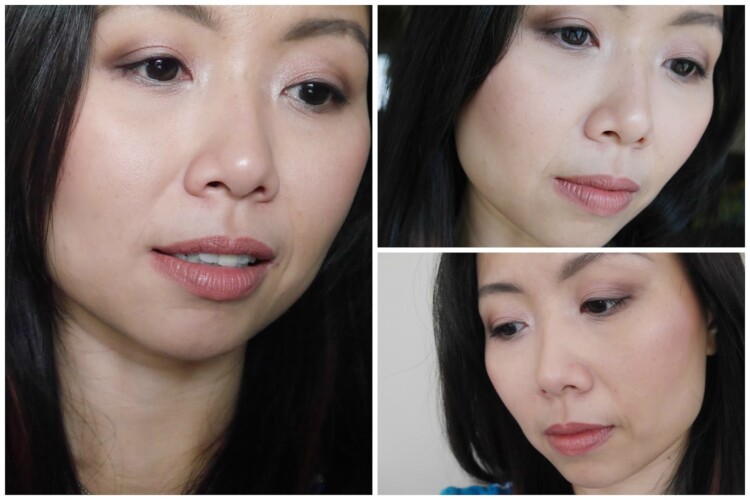 In different natural daylight lighting
Dr. Hauschka nailed it right with this collection and I could not be more obsessed with it. I am one who is easily bored with makeup, I change my products every alternate day if not everyday but I have been consistently using some if not all from this collection the past few weeks. If you can find Dr. Hauschka Spring/Summer 2016 Look Collection in the stores near you then I highly recommend purchasing it!
Dr. Hauschka Spring/Summer 2016 Look Collection will be available in store on 15th February 2016 and you can check for the nearest retailer to you by clicking here.
*I received this product for free but my thoughts and opinions are 100% unbiased, honest and my own. There is no place for any sort of BS here.
ps: By the time this post is published, I will be in the air and on my way to Kuala Lumpur for our family vacation. It's something that we have been looking forward to for a long time and it will be lovely to be back home and celebrate Chinese New Year with my family. I will be back end of February and this will be such a long, good break from blogging for me too. Fingers crossed that I will come back feeling refreshed! If you're trying to get a hold of me through email or any of my social medias then rest assured I will be replying on 3rd February onwards, be patient with me! Much love xx Shireen & The House of Platt