The need for eye creams are a long debated subject. There are many who don't think it is necessary and then there are others like me who believe it is important to have in the skincare routine. If you refer to an article on Paula's Choice, she too stated that eye creams are unnecessary (read article 
here
).
I personally am a believer in using eye creams to prevent fine lines and pesky wrinkles and have religiously used one since my very early 20s. The Body Shop Vitamin E Eye Cream was purchased last year before Christmas and I have been consistently using it for two month and it is safe to say, I am ready to give my thoughts on it.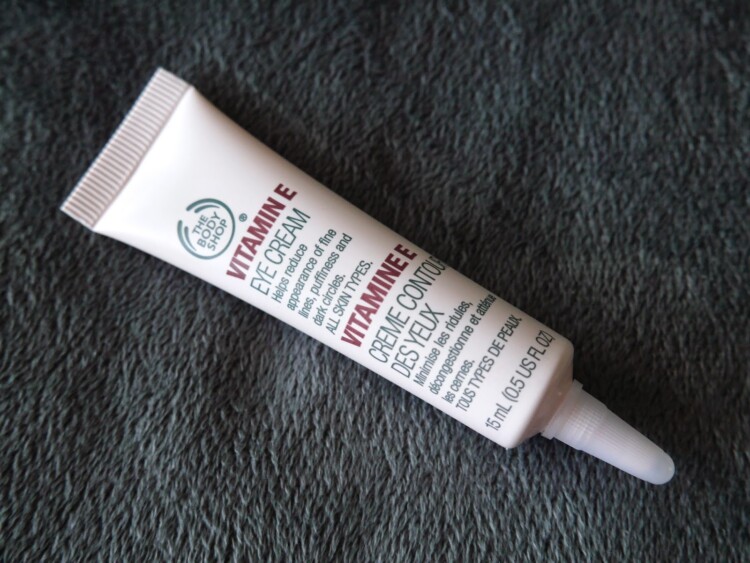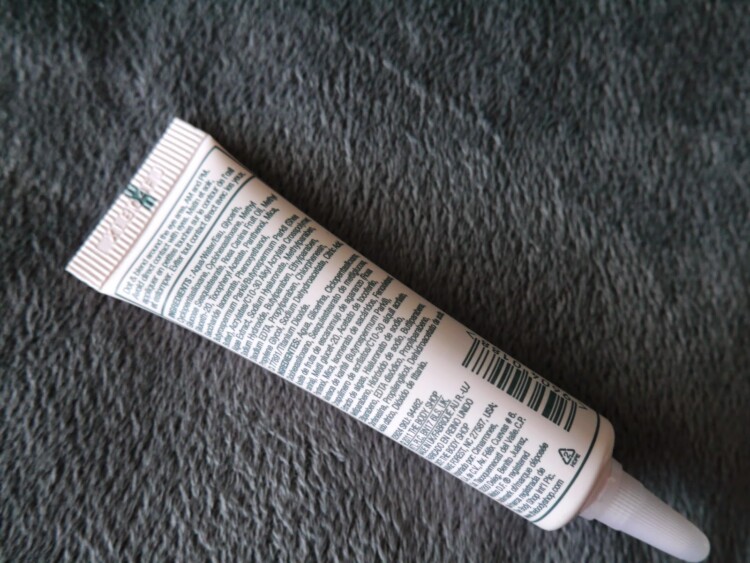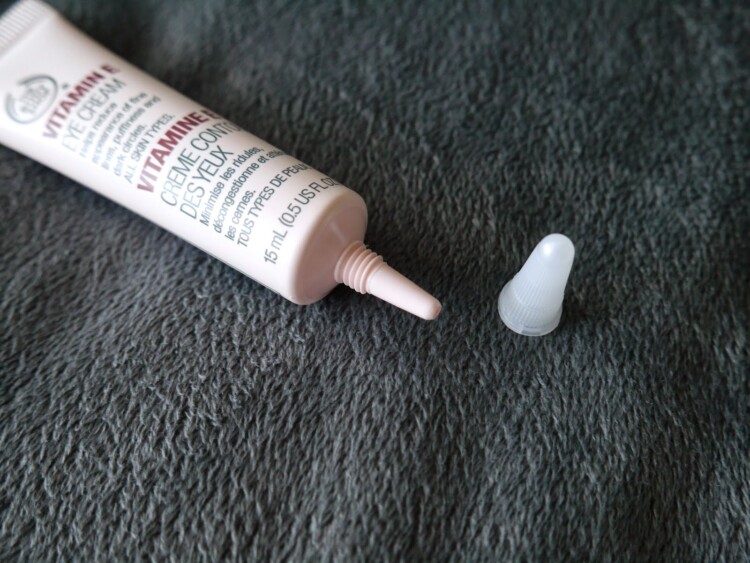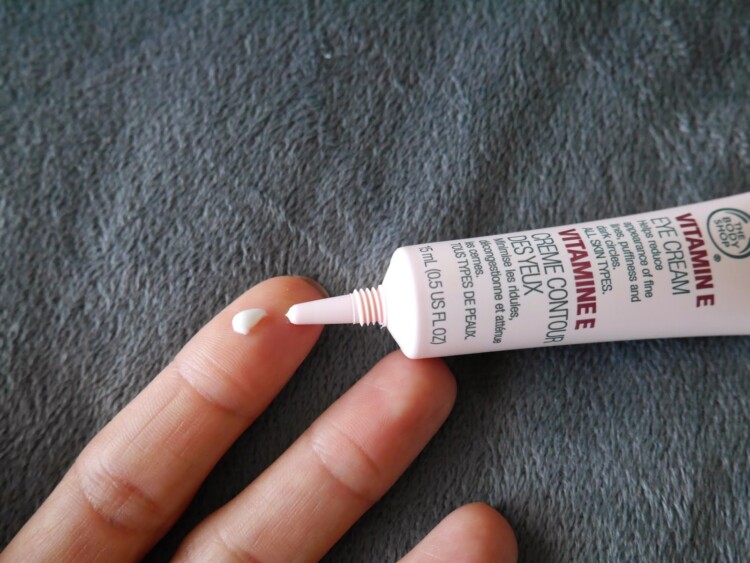 List of ingredients from The Body Shop:
Water, Glycerin, Cyclomethicone, Methyl Glucose Sesquistearate, Rosa Canina (Dog Rose) Hips Oil, Methyl Gluceth-20, Panthenol, Tocopheryl Acetate, Saccharide Isomerate, Phenoxyethanol, Barium Sulfate, Butyrospermum Parkii (Shea Butter), Acrylates/C10-30 Alkyl Acrylate Crosspolymer, Sodium Hyaluronate, Algae Extract, Methylparaben, Sodium Hydroxide, Dimethicone, Butylparaben, Ethylparaben, Disodium EDTA, Isobutylparaben, Propylparaben, Mica, Titanium Dioxide
Surprisingly I really like this eye cream and I wanted to kick myself for not purchasing this sooner. Yes, this is not a miracle in a tube and in no way able to rival StriVectin-SD Eye Concentrate for Wrinkles (check 
here
) but the latter is also at least 3 times the price.
So what makes this eye cream special? For starters, it is very light and non greasy in texture and it reminds me of Jurlique Herbal Recovery Eye Cream (reviewed 
here
). This eye cream is also hydrating and actually helped me to get rid of a severely dry patch under my right eye that stubbornly refused to go away. I started using this eye cream and voila, it was gone within a week.
I don't have under eye bags nor do I suffer from severe dark circles so I can't comment on how effective this eye cream is in those areas. Did this help to lighten up the area under my eyes? No. Did this eye cream help with the fine lines around my eye areas? No.
In summary, I like this eye cream only for three reasons; it's hydrating, perfect to be used under makeup and the reasonable price. If you are looking for something a little extra to combat puffiness and severe dark circles then I will advise you to invest in another eye cream and not this.
Do you use eye cream in your skincare regime? If yes then which eye cream is your favourite?
ps: I will be off blogging for the whole of next week due to Chinese New Year celebration. We will be heading to Vancouver this weekend to watch the CNY parade in Chinatown! Yay, and I am really looking forward to it! 
Chinese New Year is the biggest celebration for my family and this year was a little hard on me as it is so quiet where I live. There is barely a hint of Chinese New Year celebration in the air so hubby and my in-laws decided on this road trip to give me a little taste of home. 
I will be back blogging on Monday, 2 March and hopefully with some lovely pictures of our trip to Vancouver! You can also follow our journey to Vancouver by following my Instagram (click here).
Wishing you a great weekend, lovelies and Gong Hey Fat Choy to everyone who celebrates it!