Recently I have been noticing lots of trends that instantly transported me back to the past where my sense of fashion and makeup or lack thereof were cringe worthy at best. If you think me looking like I was in my 30s when I was only 16 no thanks to being dressed by my mum is bad, I also have the honour of making tons of makeup mistakes.
Case in point, stick foundation. Anyone else remember the horrid Maybelline stick foundation that was super cakey in the early 2000? No? Only me then? And I didn't even know about blending in my foundation. Ohhh my gawd…
And then there was eye liner pencil which was my go to for the longest time because I couldn't draw a straight line on my eye lids to save my life. It wasn't so much of a mistake but I was that girl who would only buy the cheapest makeup (hello clearance bin!) so my foundation was splotchy by lunchtime, my lipstick applied patchy and bled like that time of the month but hey, I had no idea there was such a thing as lip liner actually scratch that, I had no idea that lipstick bleeds. And back to eye liner…well, because I bought the cheapest that I could get my hands on, my eye liner was usually half missing by 10.00am but I never reapplied because I thought I still looked like the bomb diggity.
Yes, c-r-i-n-g-e worthy.
And as soon as the beauty bug bit me, I have been pretty much using either gel or liquid eye liner and the only time I reach for pencil is to line my waterline and lower lashes. But no eye liner pencil ever lasted the morning until I got my hands on the new Make Up For Ever Aqua XL Eye Pencil Waterproof Eyeliner.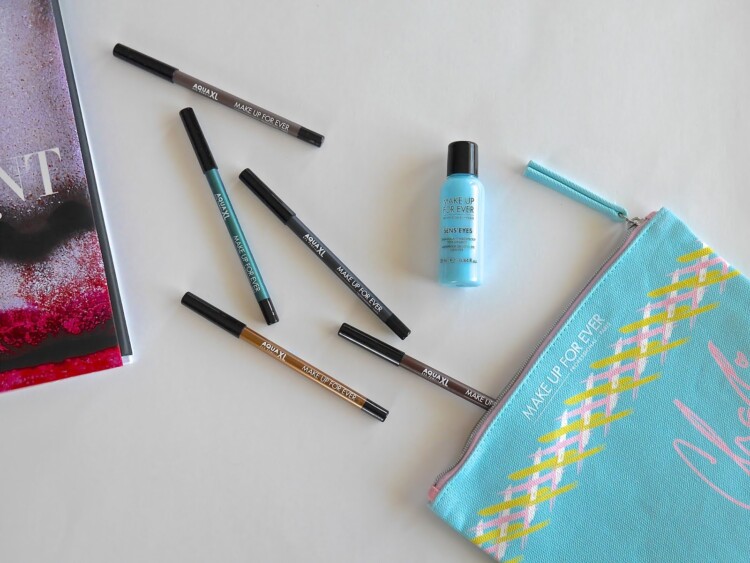 Make Up For Ever Aqua XL Eye Pencil Waterproof Eyeliner collection is in collaboration with pop star Charli XCX. The collection features 20 bold shades and it has five different finishes; Matte, Diamond, Satin, Iridescent, and Metallic.
The AQUA XL Eye Pencil features an exclusive, extra-long (XL) lasting formula, providing:
· XL Performance: A unique blend of ingredients – flexible resin for long-lasting results, vegetable wax for consistent colour payoff and a revolutionary dry oil that locks in the color and creates water resistance which guarantees waterproof, smudge-proof, transfer-proof and sweat-proof results.
· XL Colour: Unique, translucent, crystal copolymer gels helps amplify color intensity and brightness.
· XL Comfort: Emollient oil and microspherical silica provides an easy, creamy and smooth application. Mango butter helps prevent skin dryness on application and throughout the day.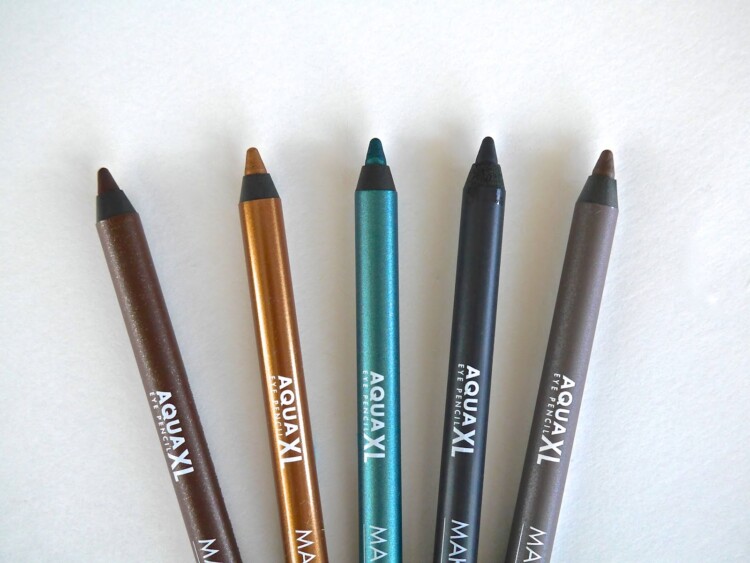 I was kindly sent D-62 (diamond brown)*, ME-42 (metallic bronze)*, I-32 (iridescent lagoon green)*, M-14 (matte charcoal grey)* and S-50 (satiny taupe)* and have been wearing them almost everyday the past few weeks. And guys, these are not your usual run of the mill type of eyeliner pencils, they are pretty much the only eyeliner that actually lasted on my waterline and lower lashes.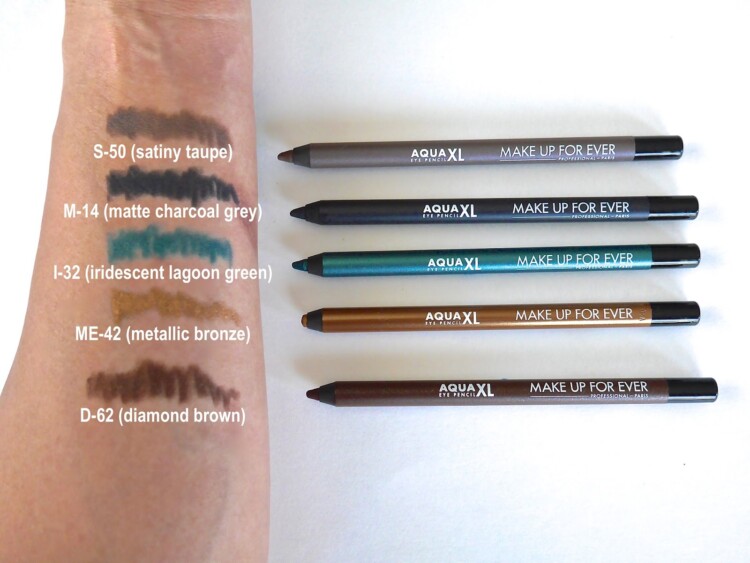 These eyeliners are extremely creamy and very pigmented. They are soft enough so there is no tugging on the lids however not too soft that the nib would break upon contact. I did however manage to break ME-42 (metallic bronze)* when I was trying to swatch it on my arm but I think I put too much pressure on it. The creaminess of these pencils also means they wear down really quickly, it's not a negative but I think it would be wise to point it out.
I easily wore these from 8.00am to 6.00pm without fading, smudging or transferring and they even survived sweaty power yoga sessions. As I said earlier in the post, these last the whole day on my waterline and lower lash line. There will be some fading at the end of the day but the colour is still there which is very impressive considering I never had such luck with other eyeliner pencils.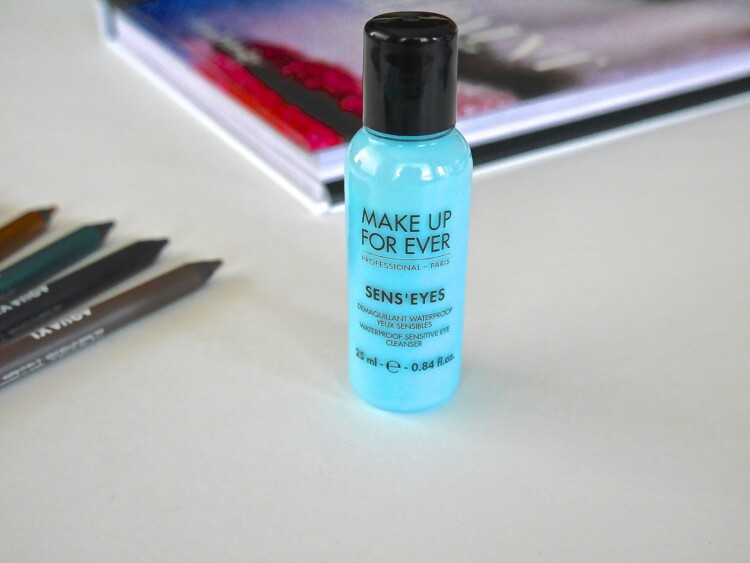 The staying power of these eyeliners is also its downfall, I do need to use waterproof makeup remover to remove them easily. That being said, it's possible to remove them with my Garnier Micellar water however I need to soak the cotton pads, press them against my eyes for 15-20 seconds and then try to remove the eyeliner. I do need to use extra pressure which is a huge no no for me because let's be frank, I don't need the extra wrinkles. This problem is also easily overcome by using Make Up For Ever Sen's Eyes Waterproof Sensitive Eye Cleanser*. Not only does it remove the eyeliner easily, it also removes the very stubborn Maybelline Lash Sensational waterproof without any problems.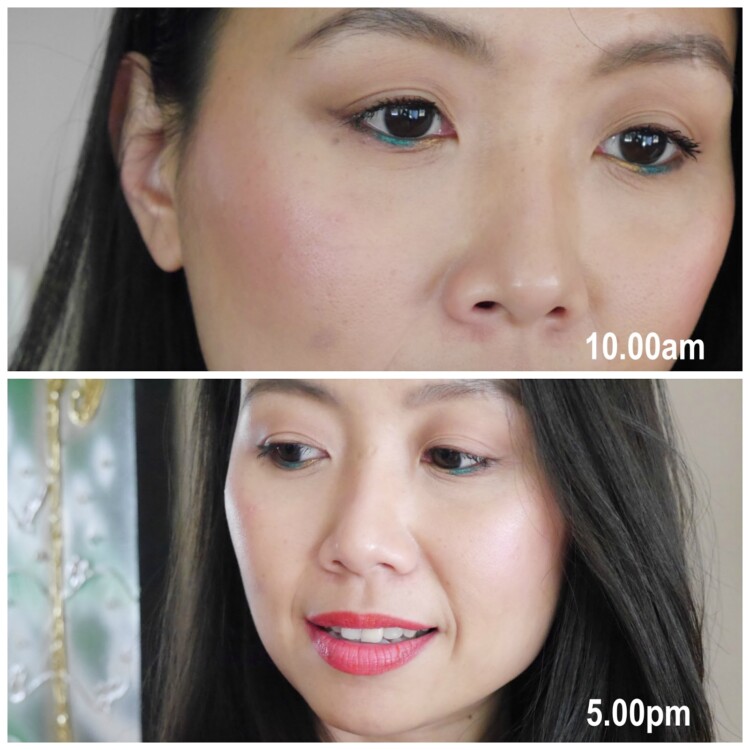 My lipstick and blusher have faded but my eye liner game is still going strong!
I can't wait to stock up on more shades however, I will be smart and follow Whitney's lead (say hello here) and wait for Sephora's sale. I won't be purchasing the full size of Sen's Eyes Waterproof Sensitive Eye Cleanser* as I am more than happy with my Marcelle waterproof eye makeup remover which I have repurchased countless times and it removes these eyeliners equally as easy.
If you have been struggling with eyeliner pencils smudging and fading on you then I highly recommend checking out these Aqua XL Eye Pencil Waterproof Eyeliner.
Make Up For Ever Aqua XL Eye Pencil Waterproof Eyeliner is retailing for $CAD25.00 and Make Up For Ever Sen's Eyes Waterproof Sensitive Eye Cleanser is retailing for $CAD30.00/3.38oz.
Are you a fan of eyeliner pencils? Have you tried Make Up For Ever Aqua XL Eye Pencil Waterproof Eyeliner? *I received this product for free but my thoughts and opinions are 100% unbiased, honest and my own. There is no place for any sort of BS here.