This foundation is not new in the market, it has been for some time now and to be honest, I also had it since last year. As in why I only choose to review it now well, recently I have been loving foundations again. I am just so fickle, I know. BB cream who? I can be such a makeup slut. Lancome Teint Miracle foundation is a dewy finish foundation that promises to give radiance to your skin. It supposedly hydrates your skin up to 18 hours (who on earth wears makeup that long anyway?) and provides up to 12 hours wear.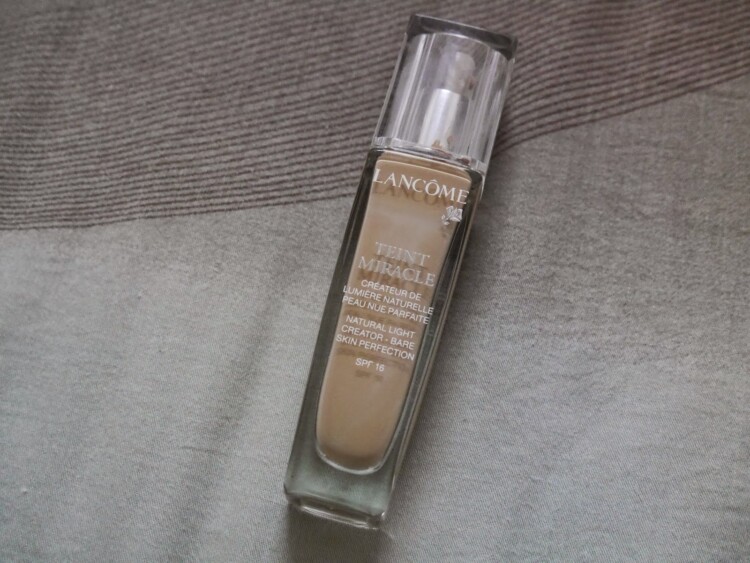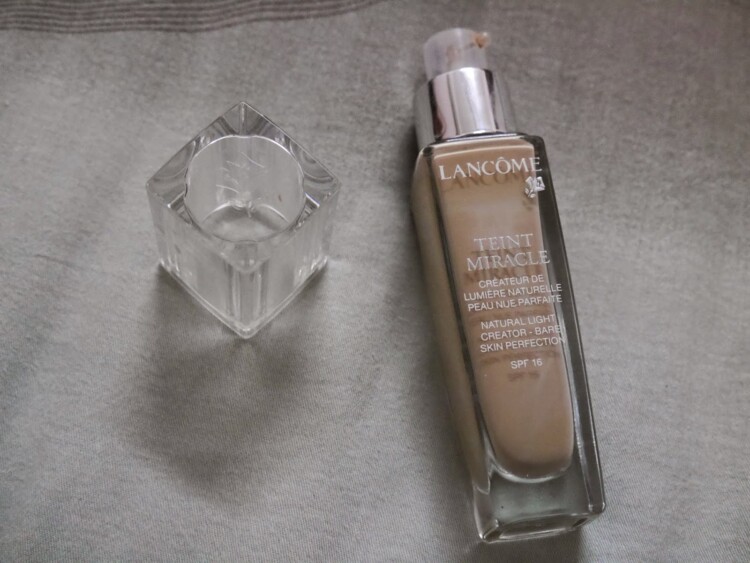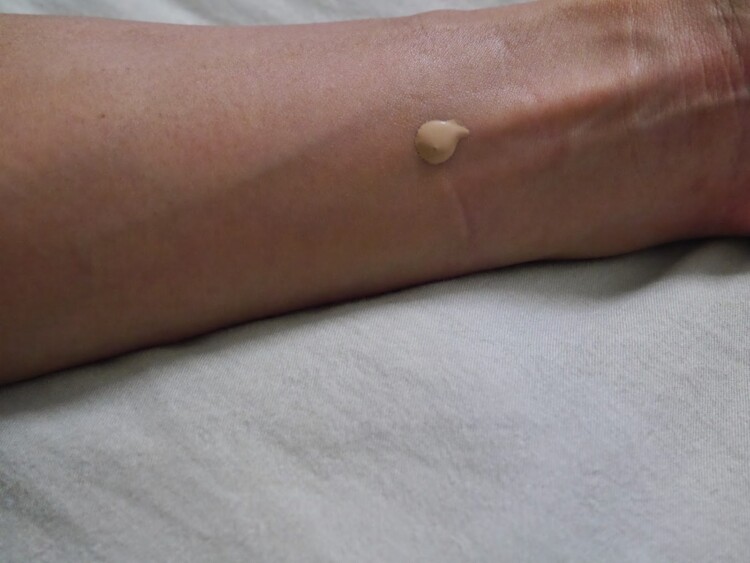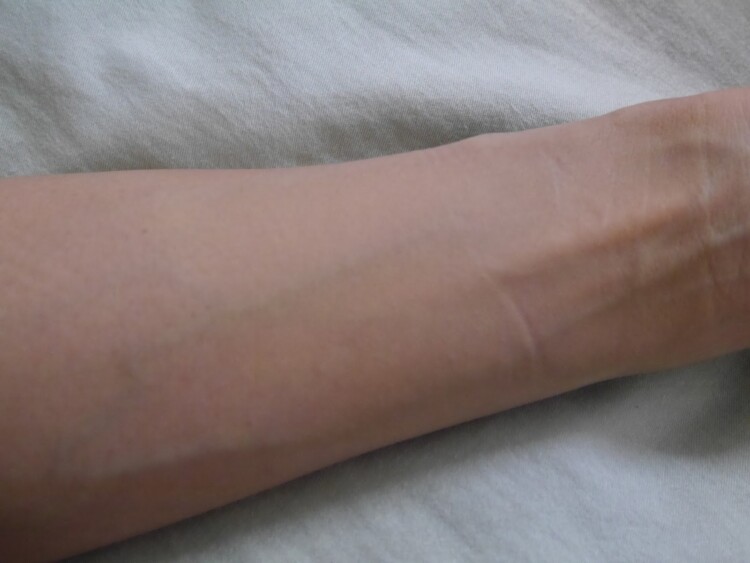 This foundation comes in a classy, sleek glass bottle with a pump. The packaging is beautiful and I love that it comes with a pump for hygiene purpose but this foundation is not ideal for travelling. Glass bottle is heavy and can you imagine if the bottle breaks? That boys & girls, is stuff made out of every woman's nightmare. Freddy Kruger is nothing compare to that, period. 
Let's get on with the good. This foundation definitely delivers on its promises of radiance. It has an almost dewy velvety finish that none of my other foundations have. This is the one foundation that got me many compliments whenever I use it, even my mum who is usually oblivious to my looks (I swear she wouldn't notice even if I go G.I Jane on my hair) stopped and asked me what I used on my face because it looked so smooth and radiant. I find this foundation do lots of good for my dry skin because it really did deliver on hydration. My face did not feel uncomfortably dry or tight throughout the 10 long hours of me using this.
The texture of this foundation is light, liquidy but not runny. A little goes a long way and it blends beautifully with fingers. It gives medium coverage but you can slowly build it up to full coverage. It also doesn't accentuate any of my pores and fine lines, phew! Another plus point for this foundation is how natural it looks on my skin. The finish is definitely in the 'My skin but better' category which I am personally a huge fan of. A word of warning, this foundation does have a slight scent to it but it doesn't annoy me in any way on the contrary, I actually find it to be quiet pleasing. However, the scent does not linger and soon disappears upon application.
Now to the bad…this foundation doesn't last long on me. Yes, it is hydrating for my skin but it is also melts-off-my-face kind of hydration. I am so disappointed that this foundation only lasted a maximum of 5 hours on me. I am a dry skin girl and yet after 5 hours, I have to blot my face or Hello disco ball! for my forehead and I could see traces of foundation on the tissue paper. What a bloody shame really.
I am not giving up on this foundation, yet. There could be many factors as in why it doesn't last long, Malaysian humidity is one. I will use this again in the colder Canadian climate and hopefully, it will fare better but for now, this will have to retreat into one of my many forgotten wonders.