Nip+Fab is a brand that I often see when I browse through Shoppers, a local Canadian drugstore and their glycolic cleansing pads are a permanent staple in my skincare routine. However, I have always been more drawn towards its more expensive and high end sister brand Rodial. Rodial StemCell Super-Food Facial oil (reviewed here) is still one of the best facial oils that I have ever tried and I desperately need to repurchase.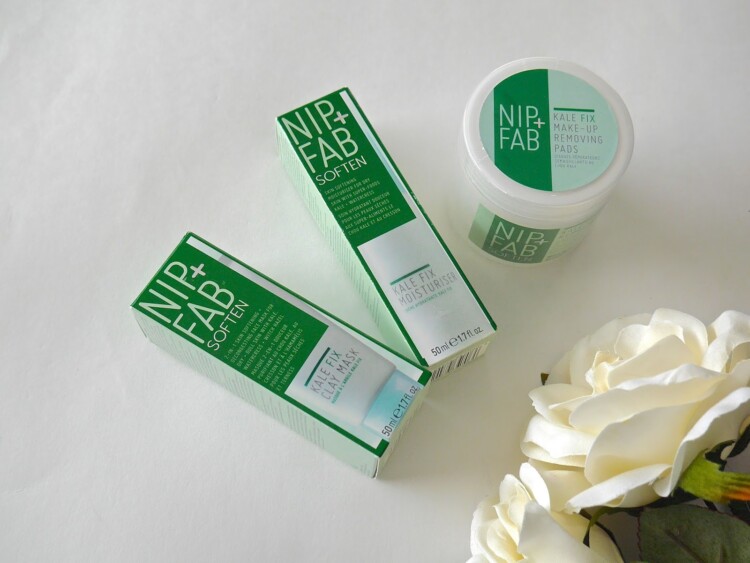 So when I received the package of Nip+Fab Kale Fix products, I will be completely honest here, I turned up my nose when I saw the packaging. Yes, I know I sound like a complete prat but I instantly dismissed that this range would suit my 14 year old self but not this 37 going on 70 version of me. Yes, 70 because these days I can't even sneak out of little tyke's room anymore because my damn feet creak and croak. Le sigh….. But because my life sometimes is a big FU, my skin decided to rebel against a new serum that I was testing and my skin went from smooth, soft and clear to a land mine of itchy red dry spots within one day. I wanted to cry..actually scratch that, I did cry.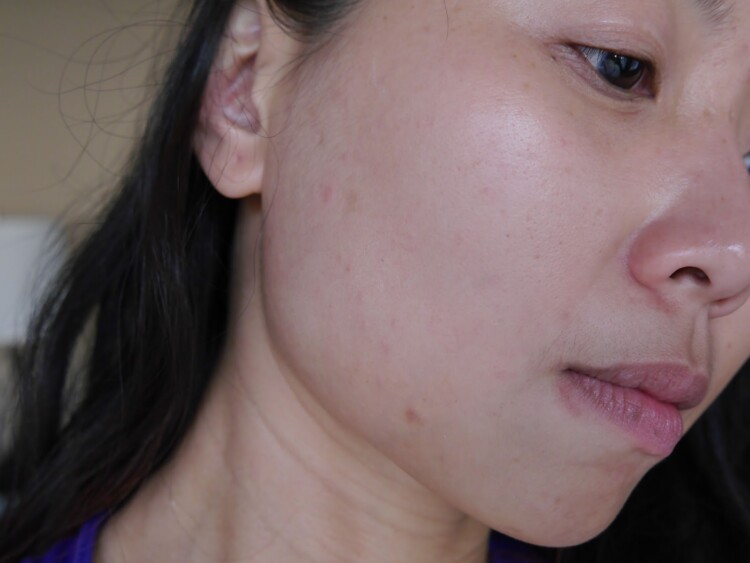 The dry itchy spots all over my jaw line, my chin, side of my mouth and my nose
I tried using my previous skincare from Bella Aura (reviewed here) but it didn't help so not knowing what to do, I started using Nip+Fab Kale Fix range. Risky yes but in that moment of desperation, I thought my skin was already up where the sun don't shine so what's the worst that can happen? And as you can guess, this range that I turned up my nose at actually helped calm my skin down. I started using Kale Fix Makeup Removing Pads*, Kale Fix Moisturizer* and Kale Fix Clay Mask* and with the addition of the glycolic cleansing pads every two days, my skin cleared up after three days. To which I decided to give the serum another try, needless to say that didn't end well…sometimes I wonder if I am persistent, stubborn or just plain stupid.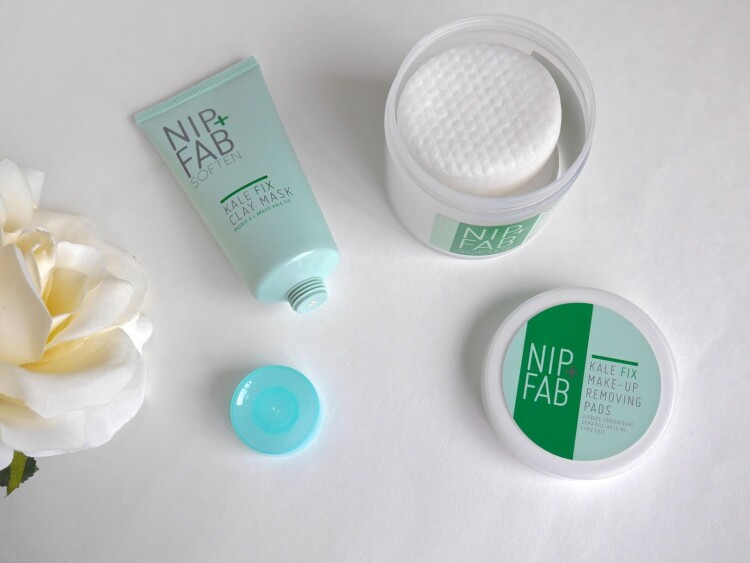 Kale Fix Makeup Removing Pads* (ingredient list) is said to be a moisturizing cleansing pad that is gentle enough for the eyes and has vitamin A, C and K to protect against free radical damage while maintaining skin softness and elasticity. It's also enriched with kale and watercress. Personally I am on the fence about this product. It was great to soothe my angry skin, it left my face feeling soft without any tightness and it also didn't irritate my skin further. It is definitely gentle for my eyes too, there was no irritation or stinging. On the other hand, I find this to be expensive for what it is. You only get 60 pads in a jar and I usually need two pads each time so this will run out very fast. I think it's great for travelling but it's not something that I would repurchase for day to day usage. I'll stick to micellar water for that.
Kale Fix Clay Mask* (ingredient list) comes in a 50mL tube and is enriched with minerals and witch hazel and is meant to draw away impurities without drying the skin. I didn't get any spots while using this like I usually do with clay masks so I'm not sure how strong it is in drawing out impurities. That being said, this is such a pleasure to use! I spread a thin layer on my face, wait for 15-20 minutes and it will dry down to almost clear on my skin. It also doesn't give you that extreme taut feeling while drying down like most clay masks do. I rinse my face with a wash cloth and the results are soft, smooth and fresh. My skin doesn't feel tight after rinsing and this will definitely be a repurchase for me. If you're wondering how much I love this mask, I'm already half way through the tube. Yes, I love it that much and use it at least once a week!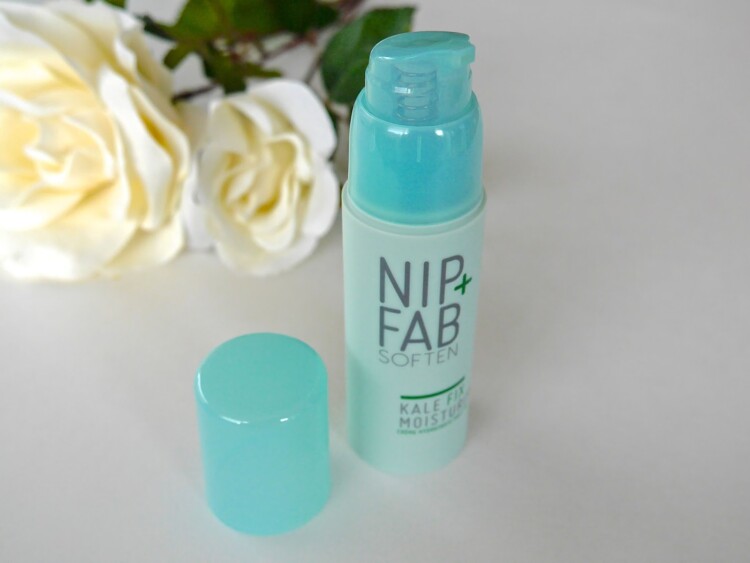 As always, I save the best for last…the Kale Fix Moisturizer* (ingredient list) has a complex of kale, watercress and almond oil to enrich and protect the skin. On top of that, it also has concentrated aloe vera and shea butter to improve skin texture and maintain skin hydration. And it does all that and more.
First of all, this moisturizer comes in a massive 50mL and hooray to a pump packaging instead of a jar. This moisturizer has a very thick texture and it will take some time to massage it into the skin.  I usually let it sinks in for 5 minutes before applying my makeup and I don't have any problems with my makeup sliding off even without primer. My  irritated dry skin loves this! My skin instantly felt soothed as soon as I slather this moisturizer and the red, dry itchy spots were almost gone after just after two days. Even after my skin is back to normal, I still enjoy using this and I see myself using this for a long time. The only downside I see about this moisturizer is it may be too rich for oily skin lovelies.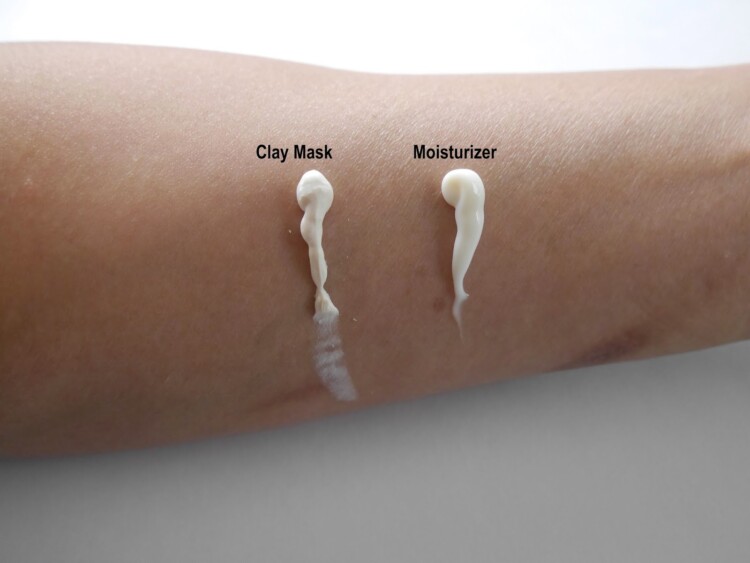 I must say I am pleasantly surprised by Nip+Fab Kale Fix range which before I forget to mention, all three products smell like fresh cucumber slices. I wasn't expecting products that look like they were targeted for a younger age group would work wonders on my skin. If you're looking for a good clay mask and a great moisturizer without breaking the bank then I highly suggest checking out the Kale Fix Clay Mask* and the Kale Fix Moisturizer*. I don't recommend the Kale Fix Makeup Removing Pads* for day to day usage but if you're travelling and need something that is convenient then check it out.
Have you tried anything from the Nip+Fab Kale Fix range? *I received this product for free but my thoughts and opinions are 100% unbiased, honest and my own. There is no place for any sort of BS here.