Life has been really hectic in the House of Platt for the past two months. I know some of you guys are probably sick of me moaning about falling behind in the blogging world…but it has come to the point where I feel inadequate even in real life.
I feel like I'm not doing enough for Little Tyke, not spending enough time with Mr. Platt and it feels like regardless how much I do, the list is never ending. Our move is coming up in less than two weeks and while 60% of the home is packed (by Mr. Platt and with 0 help from me…😥), my beauty stuff is still cluttered in every bloody corner. And I went from using at least one face mask every night to one or at most two a week.
Yes, time is lacking even for some self tlc.
All that aside, I have learned to make the best and treasure every minute I have for self pampering. I guess when something becomes a rare privilege, we tend to appreciate it more.
And these bunch of goodies from Rodial and Nip+Fab have played a major role in making me feel like the queen of the castle again.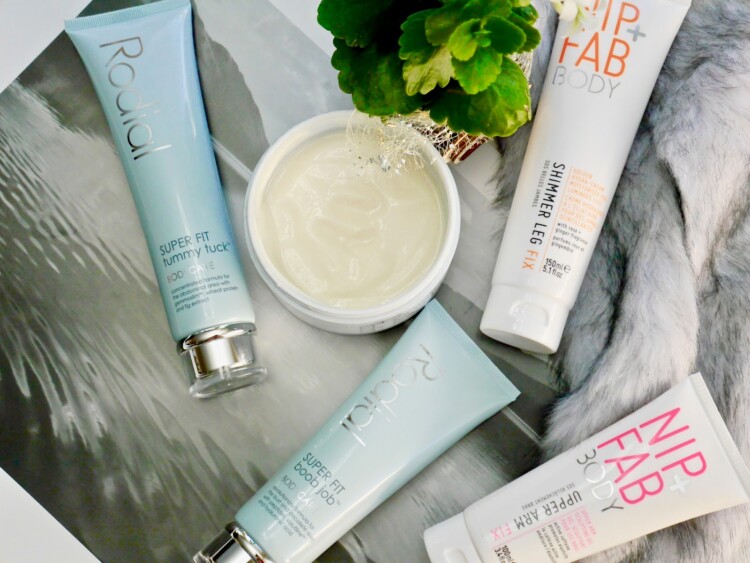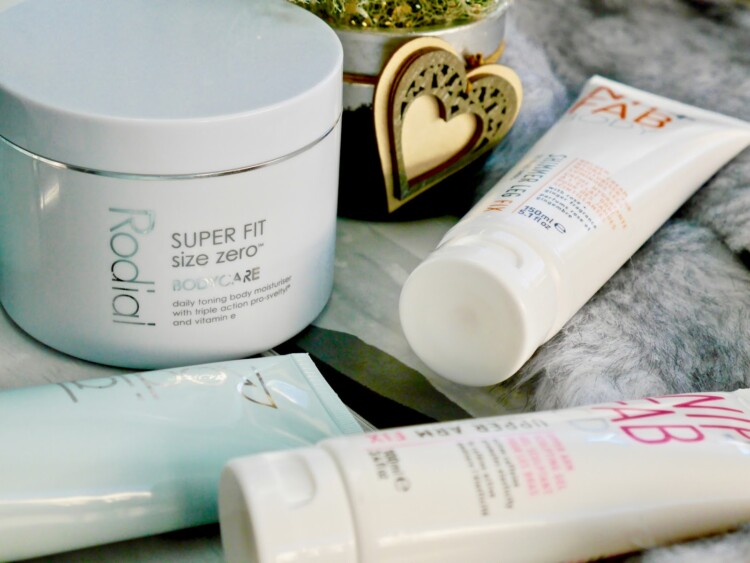 RODIAL SUPER FIT BOOB JOB* (C$82.00/120mL)
There are so many crude jokes that I can come up with thanks to the name of this cream but I shall be an adult here and stick to the review. The cheeky name aside, this lightweight lotion is rich with Volufiline™, hyaluronic acid and matrixyl™3000 to help plump, firm and smooth the décolleté and bust area. It is scented, a scent that is pretty much signature to all Rodial's products and I was surprised that it doesn't absorb instantly. While I initially frowned on this, I think the whole point of it is to let us massage the product into the skin…or let your partner massage it for you whichever works. Once absorbed it doesn't leave any tackiness so you don't have to worry about leaving any residue on your bra.
Now to the most important question, did my pair of tits become perky after more than a month of usage? Honestly I don't notice any difference but I am naturally small chested so there is not much sagginess in the first place. I can however attest that my décolletage is looking really smooth.
Will I be repurchasing? Honestly I am not sure, I will finish using the tube and if I notice results then yes, I will repurchase.
RODIAL SUPER FIT TUMMY TUCK* (C$82.00/150mL)
I absolutely adore this gel! It contains Gemmoslim™ and wheat protein to help improve skin elasticity for a firmer and smoother stomach area. The texture is very lightweight, absorbs within seconds and I swear I could feel a slight tingling and tightening effect after each use. It also doesn't leave any residue or tackiness despite being a gel which is something that I appreciate. Th best part is I actually noticed improvements in my stomach areas, my skin looks firmer and tighter but bear in mind that I also practise 30 minutes yoga 4-5 times a week.
Is it a replacement for exercise? Hell no! If you are planning to buy this gel because you want toned abs while sitting down doing nothing but gorging on junk food then you are missing the point. Products such as this are designed to boost the firming effect but you need to take steps aka exercise and healthy eating to make it work.
Repurchase? Much to Mr. Platt's chagrin, the answer is yes!
RODIAL SUPER FIT SIZE ZERO* (C$68.00/300mL)
No, I didn't notice any firming on tightening effect after using this cream but I also use it purely on my legs. What I did notice was my legs look and feel silky smooth after using this cream for more than a month.
This cream has an unique texture, it's very fluid for a cream and just like the SUPER FIT BOOB JOB*, it takes almost a minute for the product to fully absorb into the skin. Once absorbed, it doesn't leave any residue or tackiness but just healthy looking, smooth skin. Again, I think one should incorporate a massage technique when using this cream which is something that I personally enjoy doing but if you are a dab and go kind of person then you might not enjoy using this as much. Repurchase? Again, I'm not sure. I really love the texture and the experience of using this cream but will only decide on repurchasing if I miss having it in my routine once I'm done with this jar.
NIP+FAB UPPER ARM FIX* (£12.99/100mL)
Just like SUPER FIT TUMMY TUCK*, I really love using this gel! It absorbs almost instantly without leaving any tackiness or residue but at the same time, it's leaves my skin feeling hydrated throughout the day.
Again, this gel is not a miracle fix for firmer looking arms but with adequate exercise, I personally feel my arms are looking toned and firmer. Not only that, I also find my 'bingo wings' are not flopping around as much as they used to. Repurchase? Yes, yes, and a million times yes! This gel leaves my arms feeling and looking really smooth, healthy and I am convinced that it helped to firm my arms.
NIP+FAB SHIMMER LEG FIX* (£9.99/150mL)
Unfortunately this was a dud for me and I was so disappointed because this was the product that I was looking forward to the most. I thought it would give me glowy, sexy legs but it did absolutely nothing for me.
It's an okay moisturizer but honestly I don't find it to be anything special. I feel my legs look the same as with any other body lotion and I much prefer the effects of SUPER FIT SIZE ZERO*.
Repurchase? No, just no.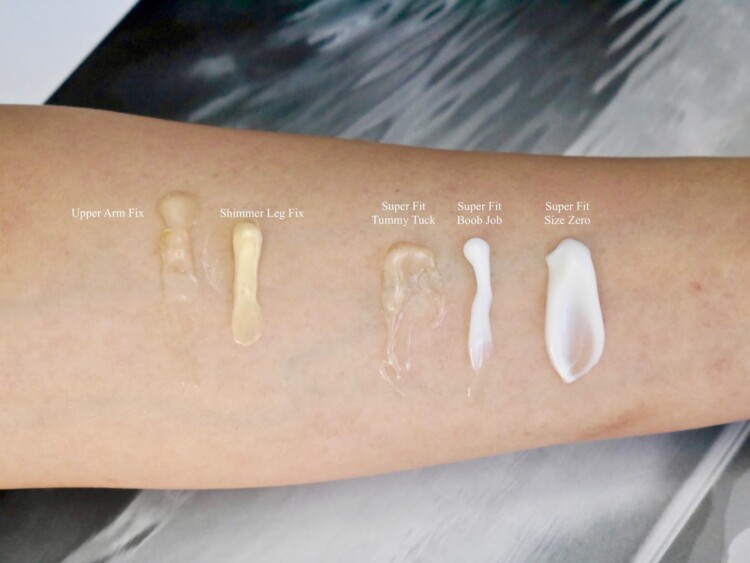 I tried my best to test these products with an open mind but frankly, I was extremely sceptical. A huge part of me wanted to dismiss these products as gimmicky, something only fufu-arse peeps will buy because they have too much money to spend but I am actually surprised at how well a couple of the products worked for me. Lesson of the day, don't be too eager to dismiss something just because you think it's not your cup of tea. Have you ever tried body firming products before? What are your opinions on them? Gimmick or there is a science behind it? *Products marked with * were received for free but my thoughts and opinions are 100% unbiased, honest and my own. There is no place for any sort of BS here.