I've been meaning to do this post since Spring when I saw a few bloggers whom I adore showcased their seasonal makeup selections and I loved reading their choices. But because I have the organization skills of an ogre, Spring and Summer have come and gone and only now have I managed to put this post together.
Better late than never, eh?
I have a really bad habit of having tons of product out in my rotation and only using half of the amount while the rest just take up space and collect dust. And this time I vowed to change that bad habit hence the minimal amount of products that are featured in this post.
Whether I will be able to stick to these few products for the next few months, frankly I don't know as I easily get bored but at least my makeup shelves will be less cluttered. And most importantly, maybe I can finally finish or hit pan on something. Be forewarned that the following pictures will make most bloggers cringe as I was in the mood of 'ermahgaddd, I have 5 minutes before Little Tyke wakes up from his nap!!!' so my apologies for the obvious lack of effort.
BASE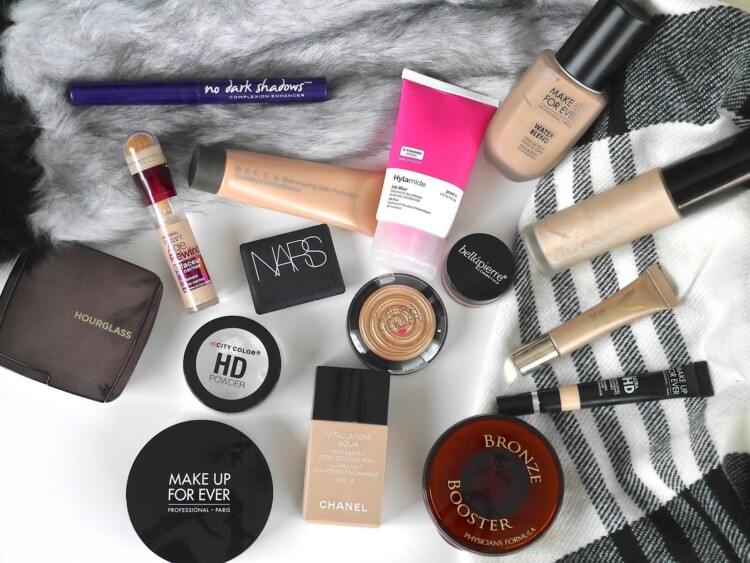 Primers: Becca Backlight Primer Filter, Hylamide HA Blur Foundations: Chanel Vitalumiere Aqua, Make Up For Ever Water Blend* (still my holy grail, reviewed here), sample size of Make Up For Ever Ultra HD Powder: Hourglass Ambient Lighting Powder (Dim Light), City Color HD Powder
Concealers: No Dark Shadows (desperately trying to finish it), Maybelline Instant Age Rewind, Make Up For Ever Ultra HD Concealer* (reviewed here)
Highlighters: Vichy Highlighter* (reviewed here), Becca Shimmering Perfector (Opal), Make Up For Ever Pro Light Fusion in shade Rose Gold*, Laura Gellar Baked Gelato Swirl Illuminator (Gilded Honey)
Bronzer: Physician Formula Bronzer Booster (medium-dark)
Blushers: Nars Goulue, bellápierre Cheek&Lip Stain (Coral), Inspiring & Mysterious (from Stila palette)
EYES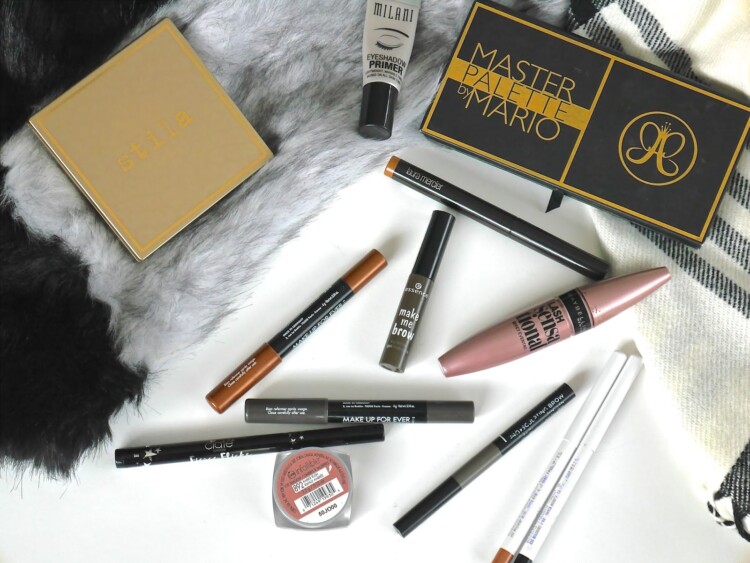 Eye primers: Milani eyeshadow primer (pleaseeee let me finish it this time!!!)
Eyeshadows: ABH Master Palette by Mario, Stila 'Perfect Me, Perfect Hue' Eye & Cheek Palette (Medium/Tan), Make Up For Ever Aqua Shadow (22E & 4E), Laura Mercier Caviar Stick Eye Colour (Copper), L'Oreal Infallible Eyeshadow (Amber Rush)
Eyeliners: Ciate Fierce Flick Eyeliner, ColorPop Eyeliner (Swerve and Get Paid)
Mascaras: Maybelline Lash Sensational
Eyebrows: Make Up For Ever Pro Sculpting Eyebrow Pencil* (reviewed here), Essence Make Me Brow
LIPS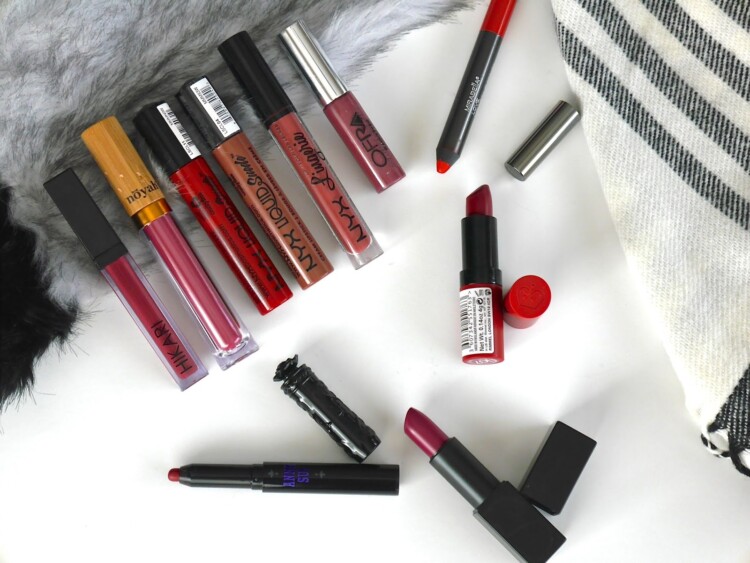 Lipsticks: Nars Audacious in shade Fanny, Rimmel Kate 107, Anna Sui Lip Crayon (400), Mirabella (Love Velvet)
Liquid lipsticks: OFRA (Manhattan), NYX Suede (Soft Spoken & Kitten Heels), NYX Lingerie (Exotic)
Lipgloss: Noyah (Malbec), Hikari (Merlot)
Hopefully I'll manage to be disciplined in using only these few products and maybe, just maybe be done with one product by the end of Autumn. I also plan to do an update post to show my progress with these products at the end of the season and/if/or I cheated a wee bit. Bear in mind that there will be additions of other products along the way, PR samples; the upcoming Sephora sale, etc but I will include the new additions in another post or feature them on my Instagram (here).If you guys enjoy reading this post then I'll also show my Winter makeup menu in the future so please let me know in the comments below! I hope you lovelies have fun seeing what's my selection for my Autumn makeup menu and please share what's in yours! ps: Sephora VIB Rouge sale is going on now and VIB sale is coming up soon, are any of you buying anything? I'm hoping to purchase Modern Renaissance, Marc Jacobs Air Blush and Bite Beauty Mouvember 2016 lipstick. Please share what's in your purchase list! xx *Products marked with * were received for free but my thoughts and opinions are 100% unbiased, honest and my own. There is no place for any sort of BS here.