Another week and I am back with another skincare review. If you're wondering what's up with my lame-arse opening sentence, well, I have been staring blankly at the screen for the past hour and have zero success in coming up with something smart or witty.
So you, me and everybody will have to settle for something simple…at least I didn't say 'whattttt's upppp, everybody?!' And while we're on the topic of simple, let's talk about the star of today's show, Skinceuticals Hydrating B5 Masque*.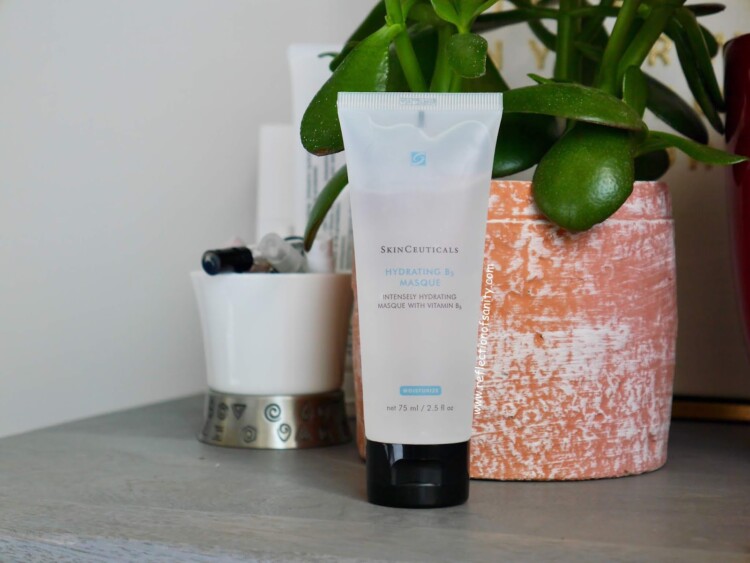 First and foremost, let's talk about one of the key ingredients in this mask, Vitamin B5 aka Pantothenic Acid. It's a humectant that helps to soothe, hydrates and stabilizes the skin's barrier functions. This mask contains Calcium Pantothenate (calcium salt of the water-soluble vitamin B5, found in plants and animal tissues with antioxidant property *source*) and the more popular Panthenol aka Pro-Vitamin B5 (alcohol form of the B vitamin pantothenic acid *source*).
The full ingredient list is surprisingly quite short, you get the usual Glycerin and Sodium Hyaluronate which is in almost every skincare product in the market these days and an advanced moisture complex. Skinceuticals explained that it's a blend of glycerin, urea, sodium PCA, trehalose and polyquaterium-51 which helps to restore skin's optimal moisture balance.
So why is it simple? Because that is the best way I can describe this product. It is simple and unassuming without any fancy packaging, texture or scent.
The mask comes in a transparent plastic squeeze tube, it's odourless and has a thick gel texture which reminds me of old school hair gel. It goes on quite thick and feels very tacky for the first few seconds but as I continue to massage, it suddenly absorbs and leaves my skin feeling really soft and smooth.
I must admit that it wasn't loved at first use with this mask. The direction from the brand was to apply it after cleansing and toning, leave it on for 10 minutes and then rinse. Take it from me, that is a waste of money and product! I also use it after serum and before moisturizer but I didn't notice any results.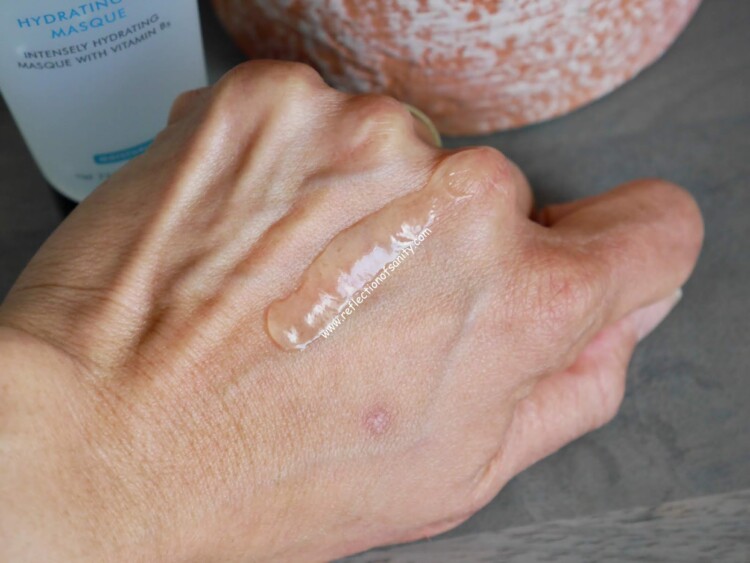 It wasn't until I started using it as an overnight mask that it truly shines! I apply it 10 minutes before heading to bed and I wake up to younger-looking skin. My skin looks fresh, radiant, smooth and supple as if I had the best sleep of my life.
How could something so simple give me such amazing skin? Frankly, I have no idea. I live and swear by Vitamin C, retinol, AHAs and BHA so this mask with its down to earth ingredients truly surprises me.
Is there a negative? As with all Skinceuticals products, the price might be a touch high for many. This mask retails for CA$72.00/US$55.00 for 75mL. This tube will last me a long time as I only need very little each time but still, the price is not for everyone.
Verdict: A truly simple and very effective hydrating mask that suits all skin types. For reference, I am dry-normal and mature skin and this mask hydrates even in the depth of winter. If you are looking for a simple and effective mask that packs a hydrating punch then I highly recommend checking this out.
*Gifted but my thoughts and opinions are 100% unbiased, honest and my own. There is no place for any sort of BS here.