Hello November and yes, I will start this post with the cliche line "Can you believe we're already in November?". I catch myself saying how quickly this year flew by a lot and I will say it again, 2018 seemed to slip through my fingers and I have little recollection of the year.
November brings the cold, miserable weather with it which frankly, I don't mind after the crazy hot Summer we experienced. Of course with the cold comes everything else, the rain, the wind, the bloody fog and my skin will start acting up again.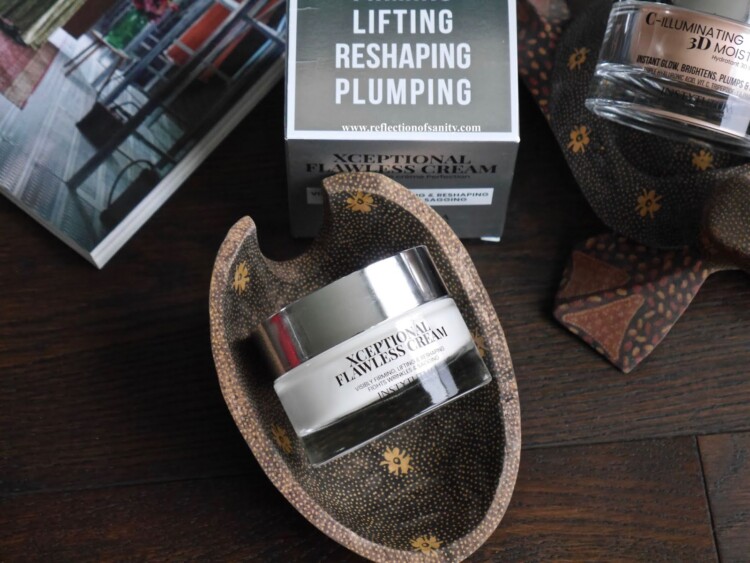 Today I will be talking about two saving graces for my skin. I have been testing both moisturizers for more than a month and I must say, both are definitely some of the best moisturizers that I have ever tried for dry-normal skin like mine.
DAY: INSTYTUTUM C-ILLUMINATING 3D MOISTURIZER* ($55.00/50mL)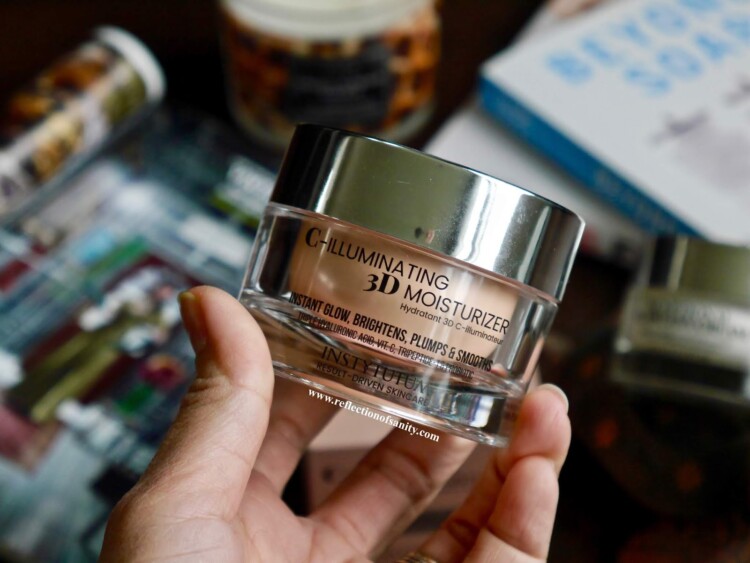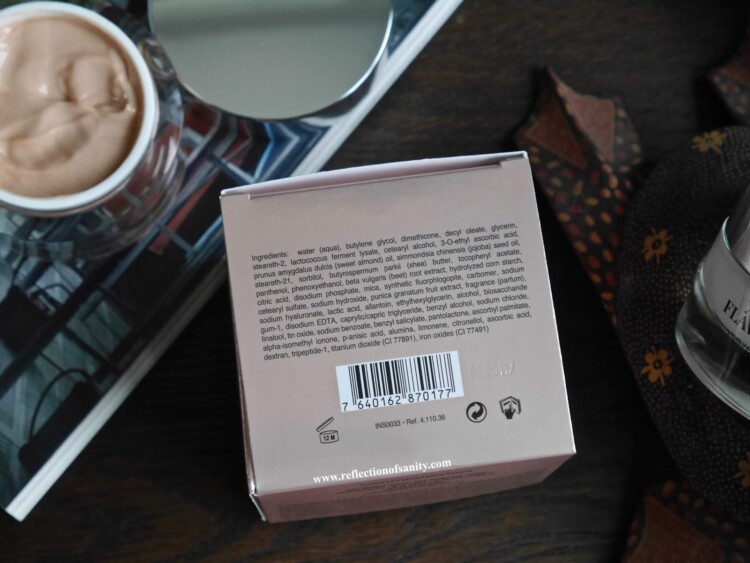 I don't think there are enough words to describe how much I adore this moisturizer. The texture is unique; a pinkish, peachy colour lightweight lotion and looks like there are very fine micro-shimmers in it. The shimmer is invisible on the skin but it leaves the skin looking luminous and very healthy. It absorbs almost instantly without leaving any tackiness or residue and it hydrates my skin beautifully without making it shiny come noon. The ingredient list is pretty impressive as well; Vitamin Cs (yes, plural, three to be exact 3-O-ethyl Ascorbic Acid which is high in the list while Ascorbyl Palmitate and Ascorbic Acid are at the lower end), Vitamin E, a boatload of antioxidants, humectants and a peptide (Tripeptide-1). I have been using it every morning for more than a month and it's safe to say that my skin loves it. It nourishes the skin leaving it plump, health and glowy. That said, I am not a fan of using this cream in the evening as I find it to be way too light. The couple of times that I tried, my skin felt parched the next morning hence I prefer using it only for day time. If you are combination skin then you might love this for both day and night but if you are dry-normal skin like me, then you will need something richer for the evenings. I am uncertain how oilier skin lovelies will like this but you can head over and read Anne's review as she has oily skin. (read here).
NIGHT: INSTYTUTUM XCEPTIONAL FLAWLESS CREAM* ($129.00/50mL)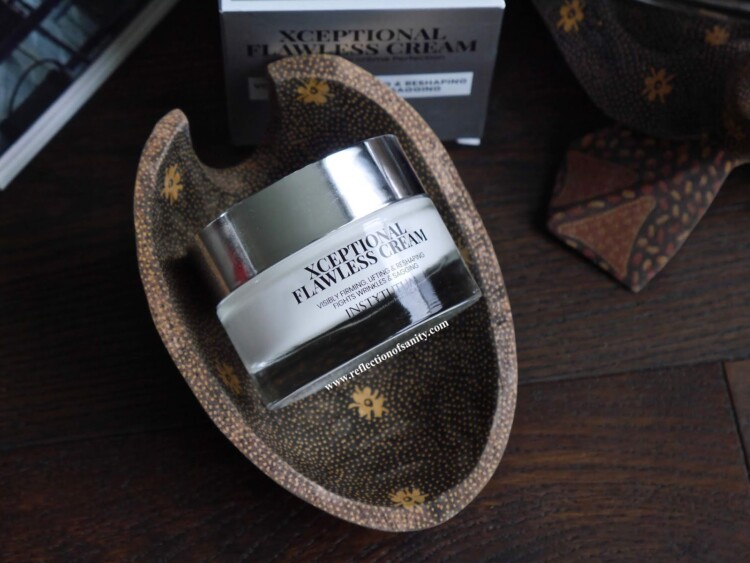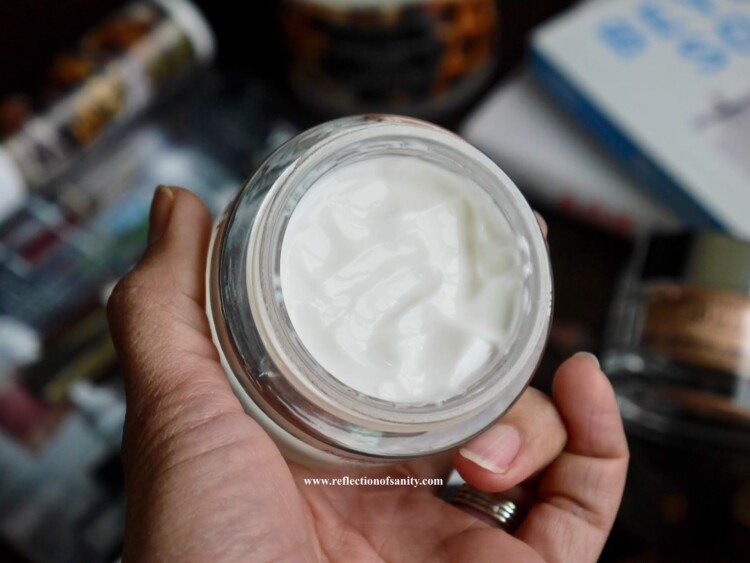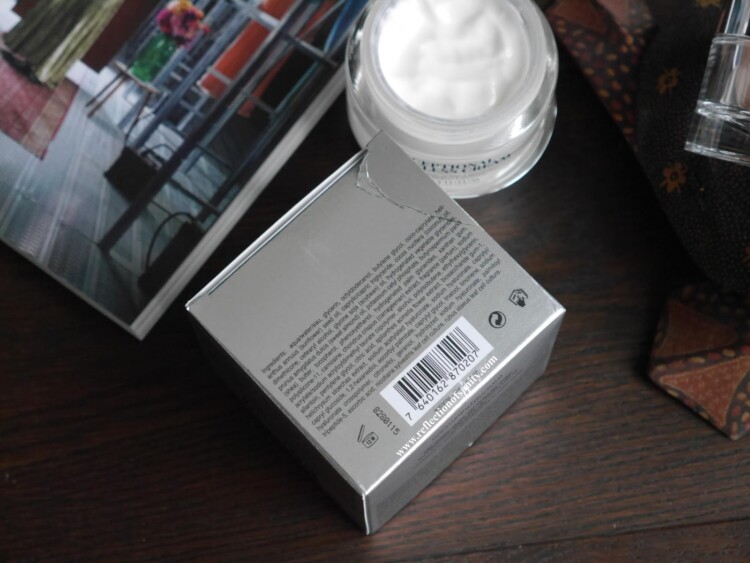 I can't help but start this review with why the hell do you have to be so bloody pricey?!. Yes, the price is not for the faint hearted aka me especially when it's in US dollars. The texture looks and feels like a lightweight lotion but it's rich and takes a while to fully absorb into my skin. Its richness should come as no surprise as one glance at the ingredient list shows it's rich with plant oils, emollients and shea butter. On top of that it also contains Vitamin C, E, Hyaluronic Acid, humectants, antioxidants and peptide. It's a jar filled with goodness and my skin is drinking it up. It's very hydrating making it the perfect evening moisturizer especially in the colder months. A little goes a long way so I do see this 50mL jar lasting me a good few months. After using it for some time, my skin seems to look much healthier and hydrated however, I didn't notice much differences in radiance, pore reduction or fine lines. I truly enjoy using this moisturizer every night however I don't see myself repurchasing it in the future. The price is too steep for me to justify a repurchase based on the results that I noticed. Also between this and my beloved Kallēis 101 Kalilux* moisturizer, I will definitely repurchase the latter which is only $66.00CAD and I got way better results with. Instytutum is a brand that has been around for a few years now and I have always had brilliant results with its products. Even though the Xceptional Flawless Cream didn't wow me for a repurchase, it's still a beautifully formulated cream. I do think the lack of results is due to my skin which is generally good but if you have deeper fine lines, wrinkles, dry spots and hyper-pigmentation then you might appreciate this cream more. *Products marked with * were received for free but my thoughts and opinions are 100% unbiased, honest and my own. There is no place for any sort of BS here.