EVERYTHING IN BETWEEN
Let's skip the cliche of where has the time gone?! and just jump into have you done your Christmas wish list yet?!
Well, I haven't…frankly I don't even know what I want. Do I need more beauty products? Yes and no. My beauty graveyard is getting bigger and I'm at a crossroad of jumping onto Brenda's bandwagon (read post here) or trying to find a proper balance without spending blindly on everything new.
What triggered this feeling was an incident that happened a month or so back. I was convinced that I owned Maybelline A Touch of Spice lipstick and could have sworn that I used it before but found out that I'm just slowly but surely going senile. My husband helped me look for it but when he opened my ahem! lipstick makeup box (yes, I have a huge makeup box to store all my lip products), he looked at me and asked, is there like 80 lipsticks in there? And I mumbled….no, it's roughly 200 and maybe plus. So I'm starting to wonder….how much is enough, will there ever be enough and how can I stop wastage? #beautybloggerproblems Let me know in the comment if you're facing the same dilemma and what you're doing about it, please! 
All that aside, let's jump to the topic of the day…September Favourite!
BEAUTY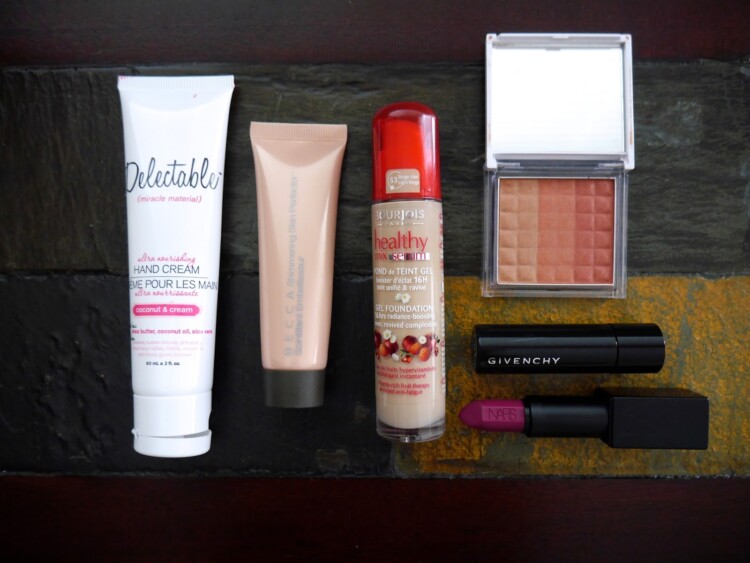 September has been a month of rediscovery of old favourites and discovery of new but omggg, so pricey favourites. I have been digging through my makeup graveyard and fell head over heels in love with Bourjois Healthy Mix Serum foundation again. Another rediscovery was In 2 It Water Proof Blush set in shade MB 04 Sentiment which by the way is the perfect coral peachy shade for my skin tone. It lasts forever on the skin, doesn't fade, applies and blends beautifully with a slight shimmery finish. Downside? I've only seen this brand sold in Asia.
Now to the new discovery…let's talk about the cheapest, Delectable Hand Cream (Coconut & Cream). I wish you guys could smell this, the scent is heavenly and makes me want to lick my hands. It's a refreshing scent of coconut and it makes me crave for a cupcake! It absorbs quickly and leaves my hands so soft, smooth and moisturized. I received this in my Autumn Luxebox and I will be receiving it again for my ipsy October Glam bag, major love! And the pricey ones…le sigh. First up is Becca Shimmering Perfector in shade Opal, famous on its own and made even more famous because Lisa Eldridge uses it in a majority of her videos so I had to pick up the travel size. A little goes a long way and it gives the most beautiful, natural looking glow to the skin. I am officially obsessed. Next, Nars Audacious Lipstick in shade Fanny. This gorgeous berry shade is a stunner and I have been wearing it almost every day. It lasts relatively well with eating and drinking and fades into a gorgeous stain. Funny fact, I was joking with my husband about a small town call Fanny Bay which is located close to where we live and I said my friends would go to town on me if we ever live there. Anything fanny related usually leads to crude jokes. And because my life is usually a comedy in the making…now I am wearing Fanny on my lips. Oh yea, bring on the fanny jokes. And finally, the one that took me by surprise is Givenchy Phenonmenon'Eyes mascara. I received a deluxe sample of this in Autumn Luxebox and fell head over heels in love with it. The wand is a spiky ball and resembles a torture/killing device used in the gladiator days but dang, it works. It looks gimmicky but this mascara lengthens, separates and curls my pathetic lashes like no other. I love it so much that I purchased a full size. Let me know if you want to see a review on it, it's not a new release so I don't want to bore you lovelies with a review of something that most of you might already know.
FOOD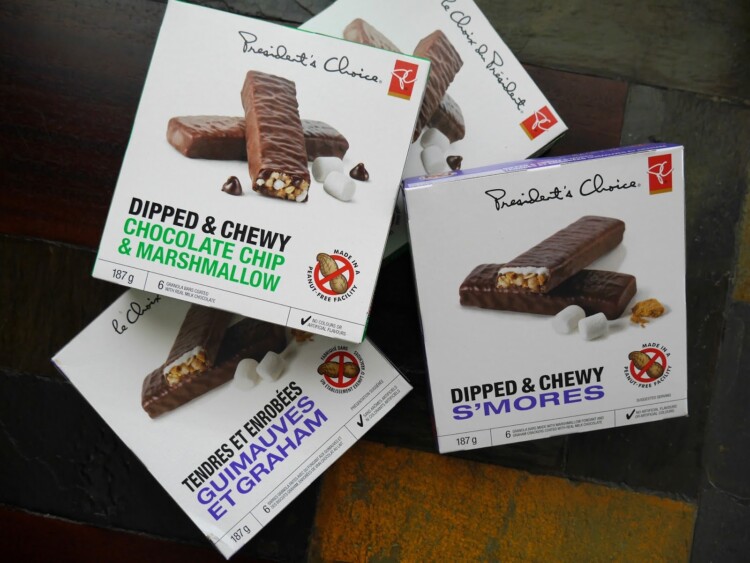 I am literally obsessed with these chocolate bars and have been eating 3-4 a day. I was a little hesitant in buying these because in my mind store brands can never be as good as well known brands but boy, was I ever wrong! These are freaking delicious and I can't stop eating then! Canadians can get this at SuperStore but I don't think these are available outside Canada. Ohh, and their ice creams are one of the best I've ever tried too. Try it and thank me later!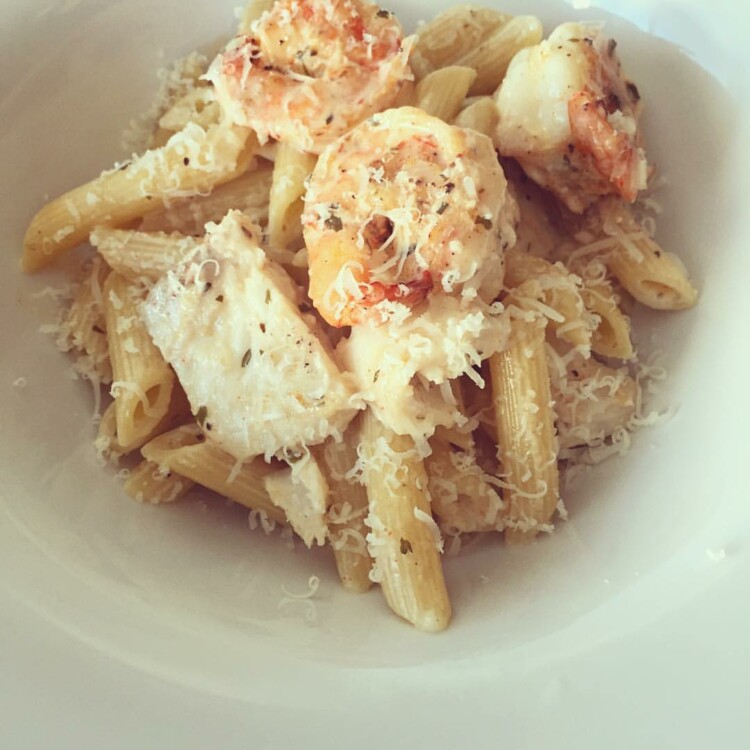 Not the best picture and I do apologize for it but I finally nailed down my Alfredo sauce recipe. It took me lots and lots of attempts and many failures but safe to say I am happy with how this turned out. I've cooked it for my in-laws, made it many times in the past month and I think it's ready to be posted soon. I swear the simplest looking sauces are usually the ones that is freaking hard to recreate, the mind boggles.
WHAT THE HOUSE OF PLATT IS WATCHING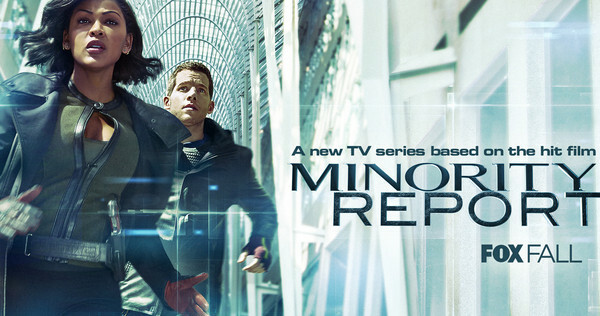 I didn't really enjoy the movie, actually I dislike anything with Tom Cruise in it so I thought this would be a good attempt at enjoying the storyline. We are still on the fence about this show, I don't mind the storyline but the acting is a little off for me. Hubby dearest doesn't care too much for it but he watches because I wanted to.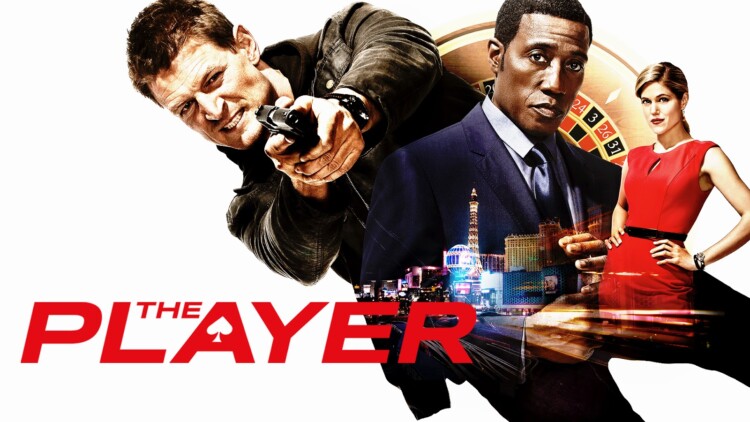 Wesley Snipes, enough said.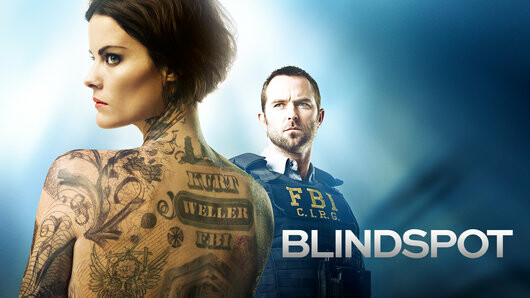 I adore Jamie Alexander and she's the main reason why I wanted to watch BlindSpot. The storyline is pretty interesting and we're enjoying it so far.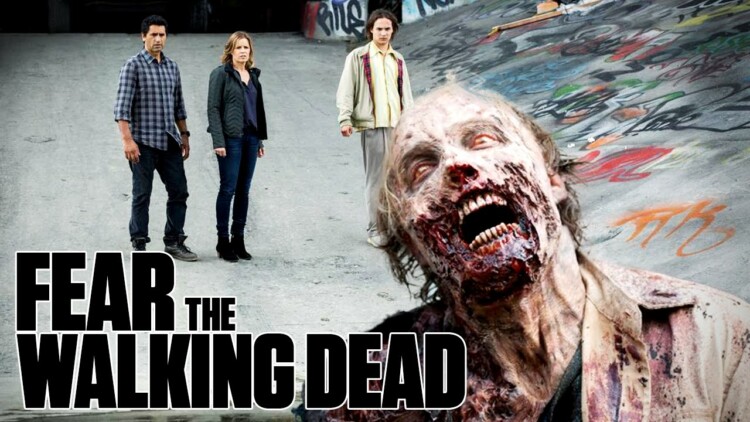 Honestly? This should be renamed as Fear The Walking Snoreezzz..zzzz.. I love zombie movies and shows, it's almost impossible for me to dislike anything zombie related (I even like World War Z which has Brad Pitt in it..oh yes, I dislike him too) but this show is soooo slowwwzzzzz. The characters are already annoying me and I'm hoping, praying, crossing my fingers and toes that season 2 will be much better.
YOGA
I am not doing yoga as much as I used to anymore because I overstretched my left thigh and am still trying to heal from it. Summer break is also over so I have been seriously busy with activities with little tyke so these days I only practise on alternate days instead of everyday. It's a bummer to be injured but oh well, I have myself to blame for pushing too hard.
So there you have it, my September favourites. Now tell me about yours, how was September for you?