It's been a long time since my last recipe post so I thought it's only fitting for me to post the dish that we have been enjoying a lot. Not only this simple dish is enjoyed by us, it's also loved by my MIL.
Seriously though, this dish is so easy and simple to the point it's embarrassing however, it's simplicity also means there's not many dishes to wash. I also used store bought ravioli which made the whole cooking process much easier. Back in the days, I used to do make my own ravioli but these days it's almost impossible with Little Tyke tugging at my legs demanding for attention.
Anyhoot, enough chit chat and let's cook!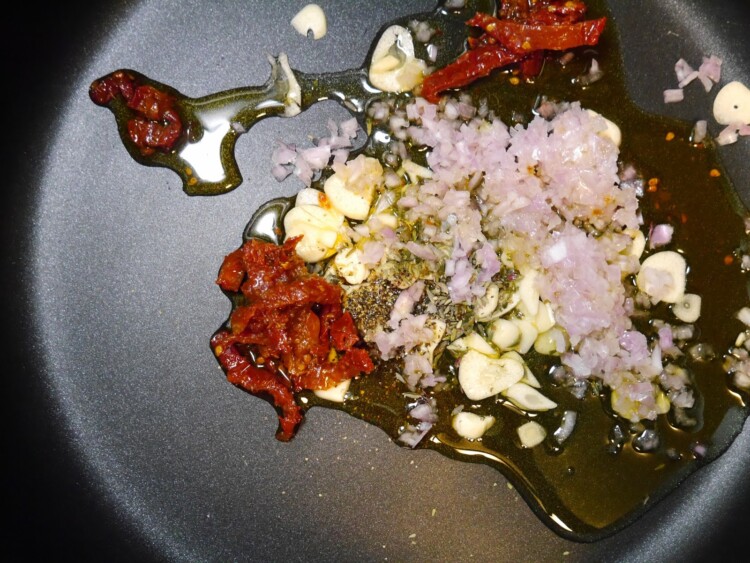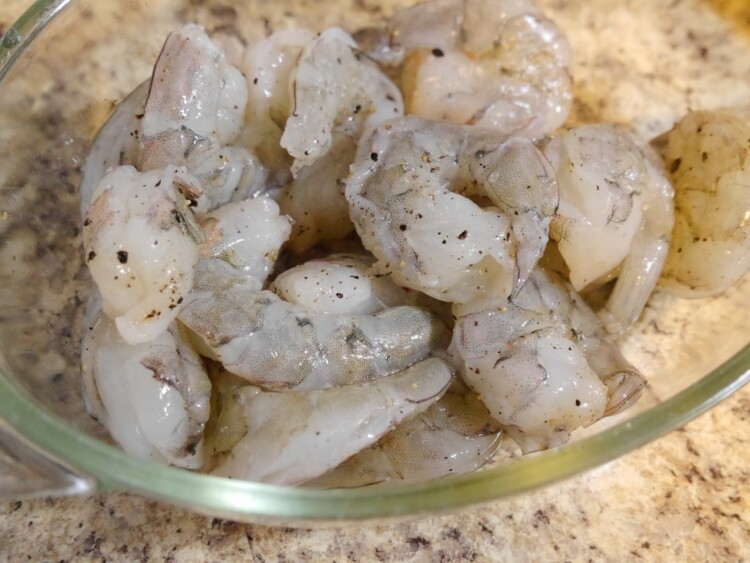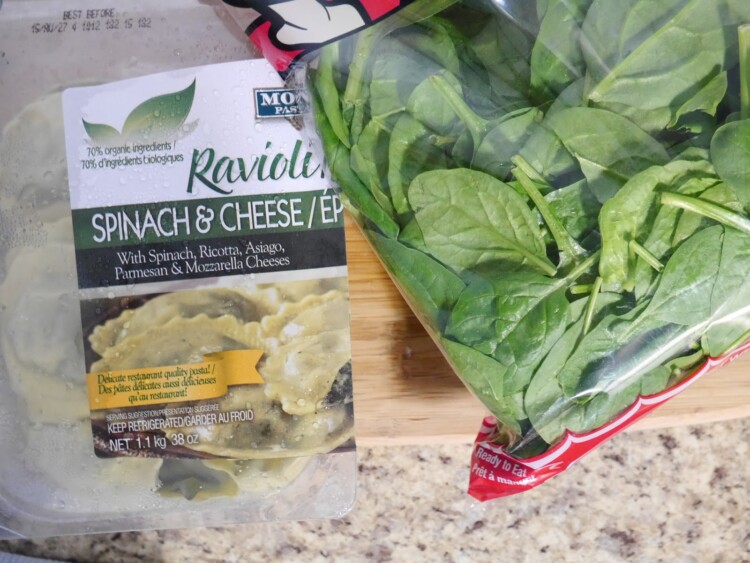 Ingredients:15-20 prawns; shelled, deveined and well seasoned with salt & pepper
1 packet of store bought ravioli
2 cups spinach
1/3 cup white wine
A: 1 shallot; minced 3 cloves garlic; thinly sliced 4-5 sundried tomatoes; do not rinse the oil and sliced 1 tsp dried thyme 1/4 tsp black pepper 3 tbs extra virgin olive oil Parmigiano Reggiano Cooking method: 1. Slow heat 'A' in a non stick pan. If you're using electric stove, leave the heat at '2' and let the oil slowly infuse for the next 30 – 40 minutes. Stir occasionally. 15 minutes before you are done with infusing the oil, cook ravioli as per instruction in a pot. 2. Increase the heat to medium, deglaze pan with white wine and cook until liquid is halved. 3. Add prawns into pan and cook until one side is pinked. 4. Turn prawns onto the other size and add spinach. 5. Drain raviolis and add into pan. Stir well so raviolis are well coated with oil. 6. Freshly grate some Parmigiano Reggiano on top and serve it while it's hot.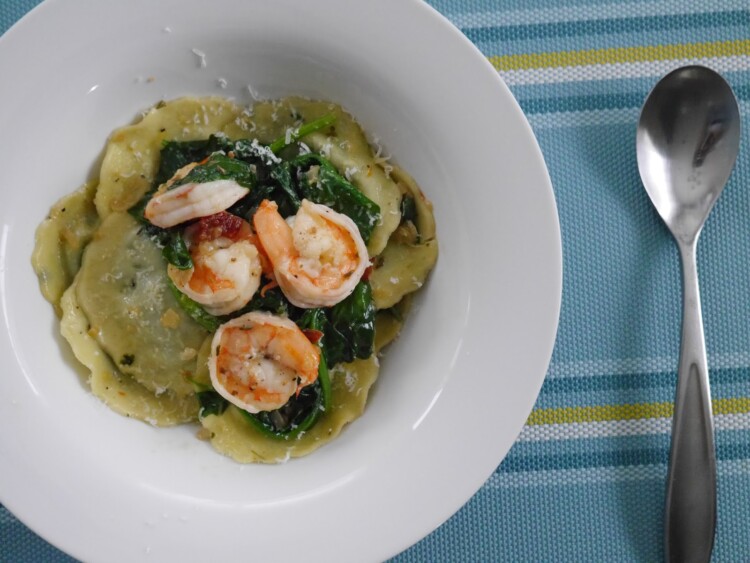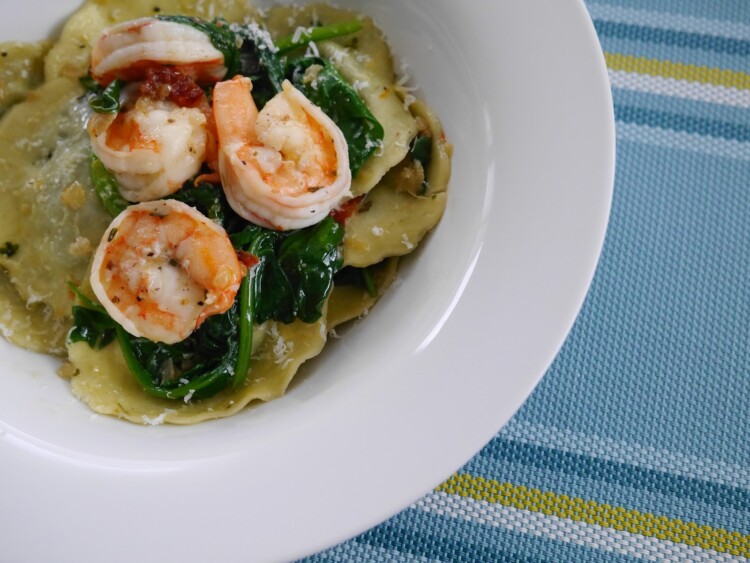 Note: 1. I usually use 1 1/2 tbs extra virgin olive oil and 1 1/2 tbs butter HOWEVER, I know many prefer healthier version hence the recipe uses only extra virgin oil.  2. Omit prawns for vegetarian version, that's NOT the main ingredient, the real star is the slow infused oil. 3. I never felt the need for salt for this recipe however, taste, taste and then taste again and adjust it to suit your palate.  Over the weekend: It rained and the weather has cooled down considerably. Little Tyke also discovered the joy of playing in the rain puddles…much to my chagrin. Rain puddles, mud and me don't get along. How was your weekend?