There is a new girl in town and I am absolutely in love with her. Let me introduce to you my latest obsession, Wishtrend Mandelic Acid 5% Skin Prep Water*.
Long time readers will be well aware that I am no stranger to acid toners having introduced them into my routine in early 2015. Shamefully I am considered late to acid toning as most started using them in their late 20s or early 30s.
While the Western beauty world is dominated by Glycolic, Lactic and Salicylic acids, the Asian beauty world has a few other acids that I have never even heard of. The two new AHAs that I recently noticed in the AB community is Malic and Mandelic acids, the two gentler AHA sisters and Betaine Salicylate, the gentler BHA sister which is basically Salicylic Acid combined with Betaine, an amino acid which is commonly found in food like beets.
Today we are here to discuss Mandelic Acid which is derived from bitter almond and has been gaining momentum as the preferred acid exfoliant. It's much gentler so it suits sensitive skin and gives the benefits of AHA without the harshness of Glycolic and Lactic Acids.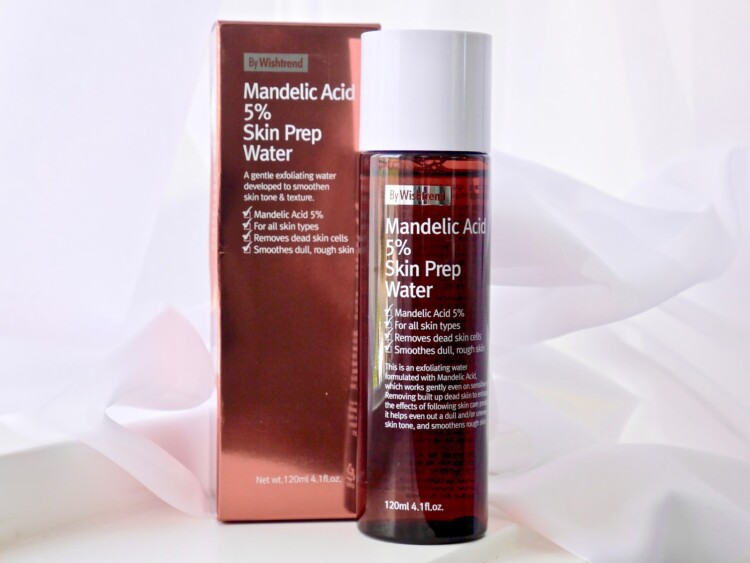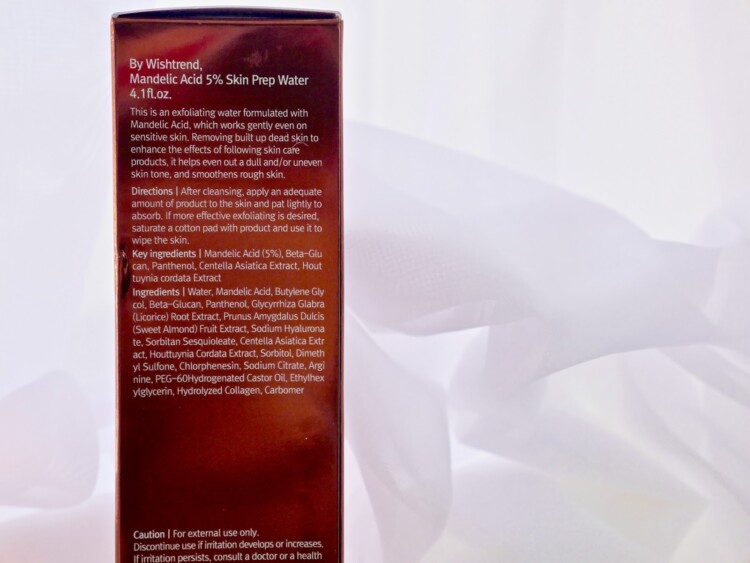 Key ingredients: • Mandelic acid: Derived from bitter almond and a gentler AHA that helps to combat pigmentation and aging factors. Its anti-bacterial properties also makes it suitable as anti-acne treatment.
• Beta-Glucan: Moisturizing, redness reduction, anti-inflammatory and soothing effects.
• Panthenol: A humectant which is also known as vitamin B5.
• Centella Asiatica Extract: Helps regenerate damaged skin.
• Sodium Hyaluronate: A water-soluble salt form of hyaluronic acid which smaller molecules allow it to more easily penetrate the skin. It's a natural moisturizing factor that helps your skin retain moisture while reducing trans-epidermal water loss (TEWL).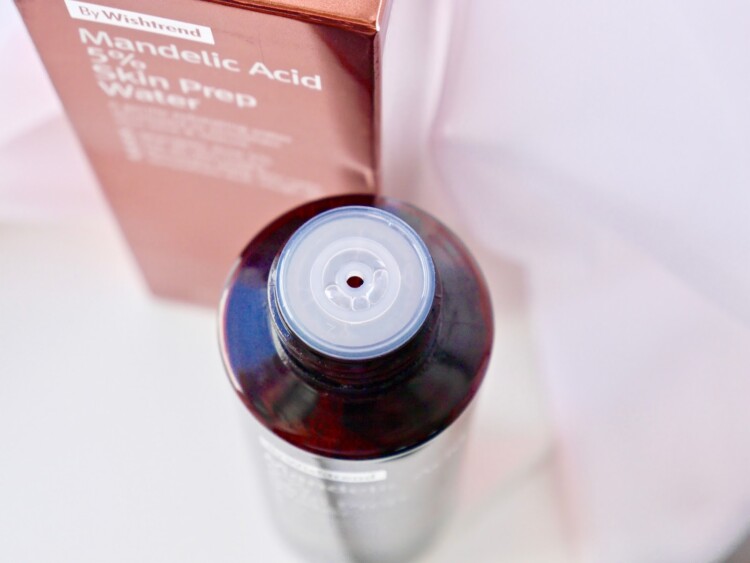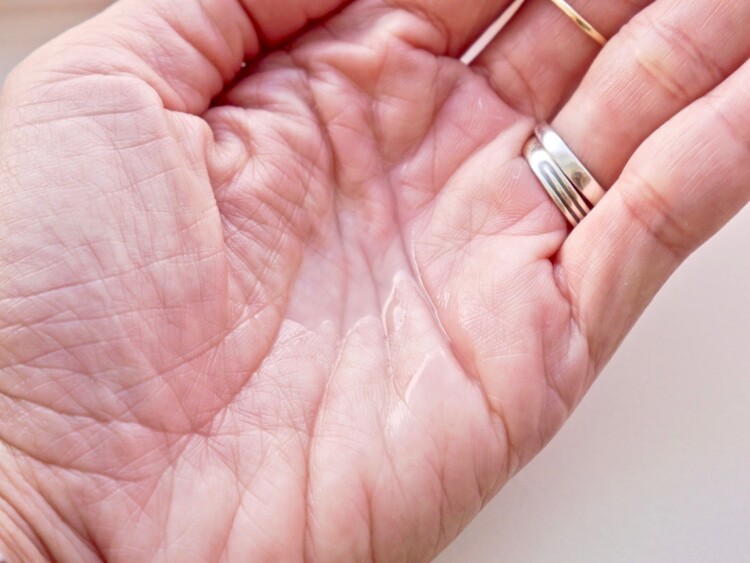 Wishtrend Mandelic Acid 5% Skin Prep Water* comes in a dark plastic bottle and just like many essence and toner packaging, it has an opening on top which makes it easy to pour out the needed amount. I do like that it's a plastic bottle instead of glass as it's lighter and I am less worried about breaking it.The texture is exactly like water and I didn't detect any scent to it. To apply is easy, I pour 3-4 drops into my palm and pat it into the skin after cleansing and let it work its magic for 5 minutes before layering my next product. It absorbs almost immediately into the skin without leaving any tackiness or residue and it didn't cause any pilling while layering other products on top. Initially I was very skeptical that this would work on my skin. I am using 8% Glycolic Acid on my skin 4 times a week so I thought this would be way too mild for me. Well, I am happy to report that I am very wrong in my assumption. The results were tremendous from the very first application and I woke up to the smoothest, softest skin without any signs of irritation. I have been using it for 3 weeks and while it's suggested to use it 3 times a week, I have been using it almost everyday and sometimes twice a day. Do note that I always wear sunscreen irregardless rain or shine. The results? My pigmentation, spots and scarring seem to fade much faster and my skin is looking smooth, healthy and very radiant. I also noticed that my foundation seems to glide over instead of sinking into my pores.
Who would I recommend Wishtrend Mandelic Acid 5% Skin Prep Water* too? Anyone who is new to acid exfoliating, anyone who is allergic to Glycolic and Lactic acids and I also think it will benefit all skin types. I personally will always have this in my rotation and will forever repurchase it.Yes, I love it that much. Are you familiar with Mandelic Acid? *Product marked with * was received for free but my thoughts and opinions are 100% unbiased, honest and my own. Post contains affiliated links. There is no place for any sort of BS here.