This is the story of a MYR5.00 voucher, again. Yes, I had another MYR5.00 voucher in hand again as hubby dearest bought some stuff from the pharmacy. Initially I wanted to get another Maybelline Colour Tattoo Edgy Emerald (it's sooo pretty!) but as I was browsing the store, I saw Revlon Super Lustrous range was having Buy One Free One promotion. Say what?! Come to mama….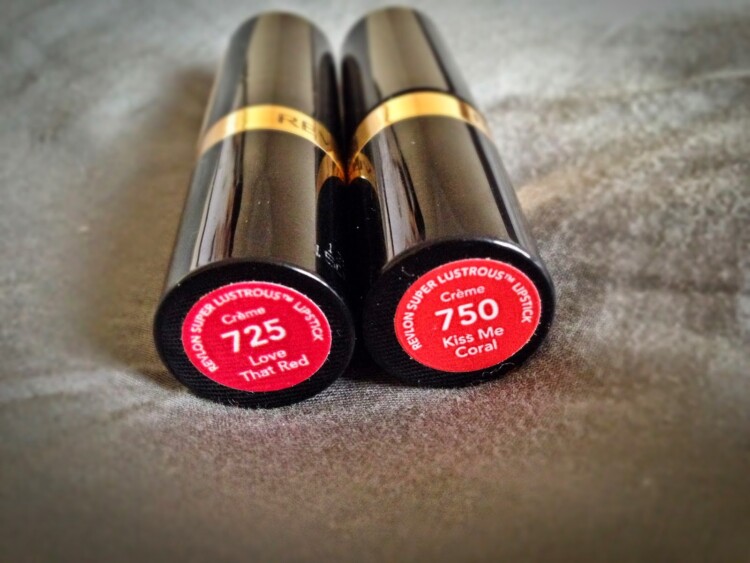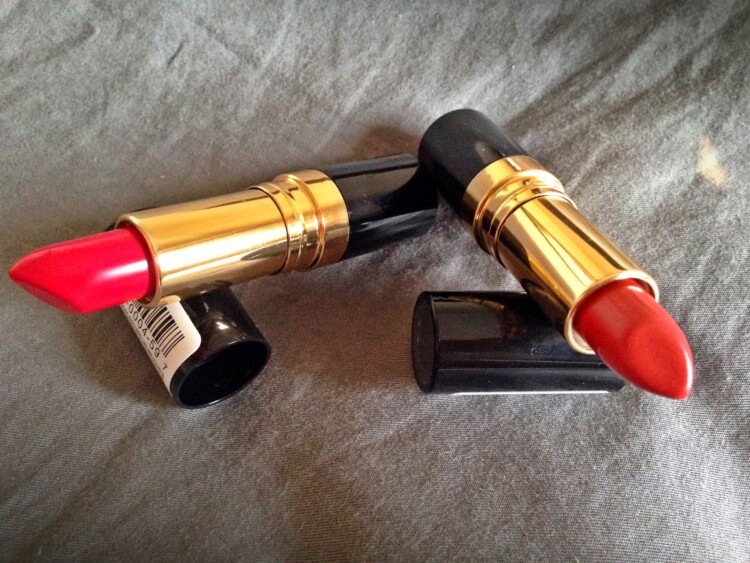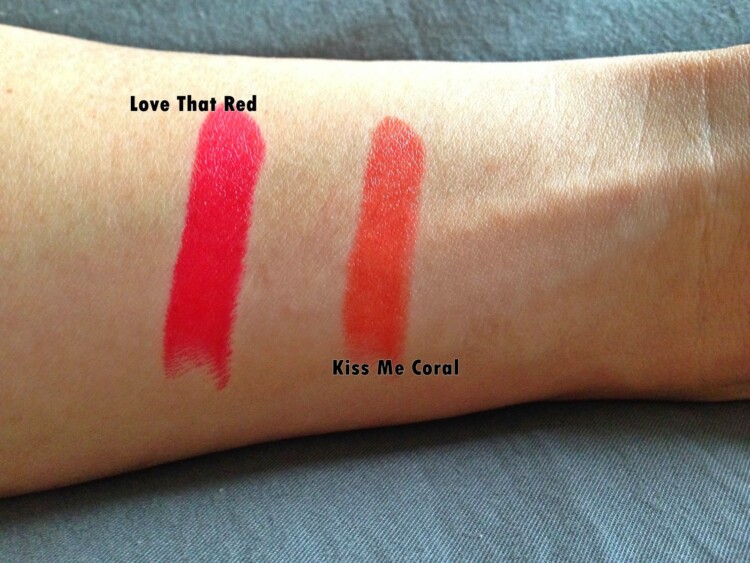 Both these lipsticks has buttery and creamy application. It goes on super smoothly and whoa! the pigmentation is so opaque that one application is enough. My lips felt nice, soft and hydrated throughout wearing this but like any other lip products I used, I always wear a lip balm first so that might be a contributing factor. What amazes me the most other than the pigmentation of these lipsticks was the staying power. I put this on in the morning, I drank, had lunch and this lipstick barely budge! I only needed 1 reapplication in the late afternoon and quite frankly, I could have gotten away without reapplying.
Love That Red is a beautiful pure bright in your face red on my lips. I did not detect any pink or blue undertone in it. It's not for the faint hearted that is for sure but I absolutely love it! Another plus point is this lipstick made my teeth looks whiter, ow how can you not love that, eh? I personally find this to be a classic red, very old Hollywood glamour and sexy. There is a reason why Revlon never discontinued this shade after all these years. Believe it or not, this lipstick has been on sale since 1951!
Kiss Me Coral is more of a muted orange with a slight brown undertone on my lips. It is definitely not coral but it does not change the fact that this is such a gorgeous colour that gives my face a healthy glow. All I need is some mascara, peachy blusher, this lipstick and voila! my face instantly lit up. However, I believe this lipstick shade is one of those tricky ones, meaning depending on your lips pigmentation and skin tone, this might look tomato red, brown, coral and I read that some even said it has pink undertone so do keep this in mind if you want to purchase this.
I am honestly in love with these lipstick range but unfortunately, Revlon Malaysia carries limited shades. I have scouted the other colours but none so far looked appealing to me.
Have you tried Revlon Super Lustrous Lipstick before? What are your favourite colours?