Make Up For Ever has really been killing it with all their new launches. Sometime mid last year they released some of the most pigmented, long lasting, beautiful face colours and today, I'm here to share about the newly launched single eyeshadows.
I was kindly sent three shades; M608* (red brown), M738* (auburn) and S560* (taupe) and have been playing with them the past two weeks and I just can't seem to put them away. This trio will be in my permanent makeup rotation because they are that fabulous!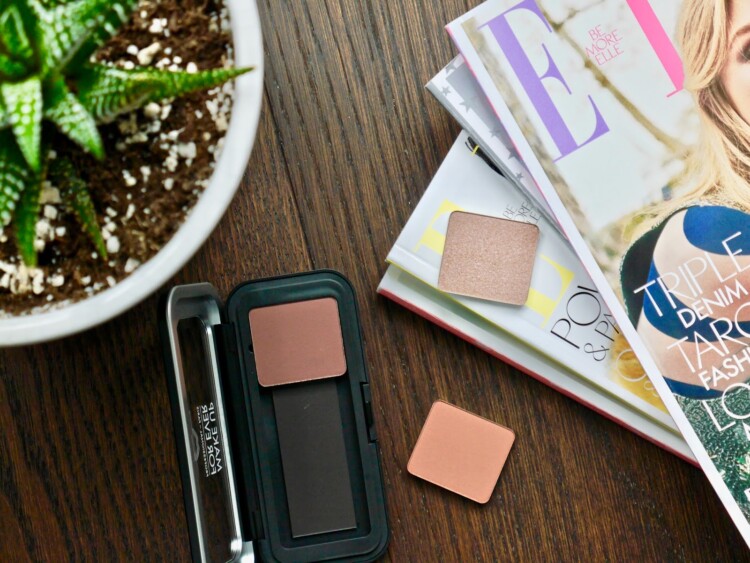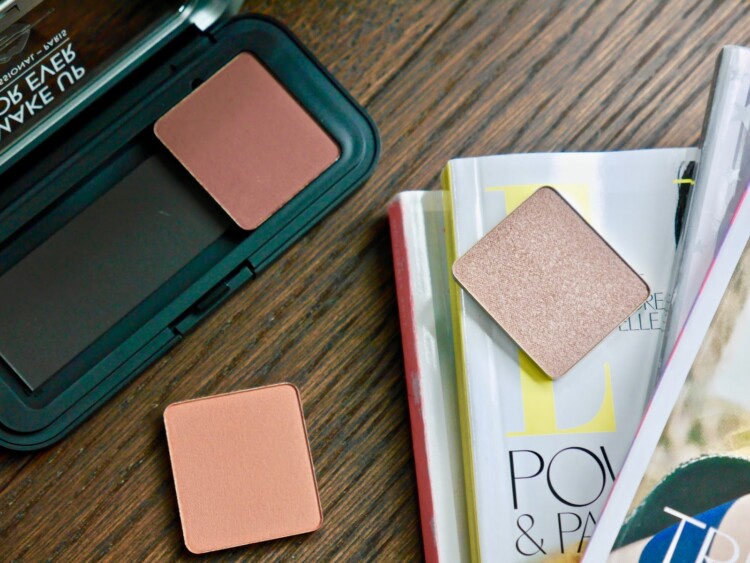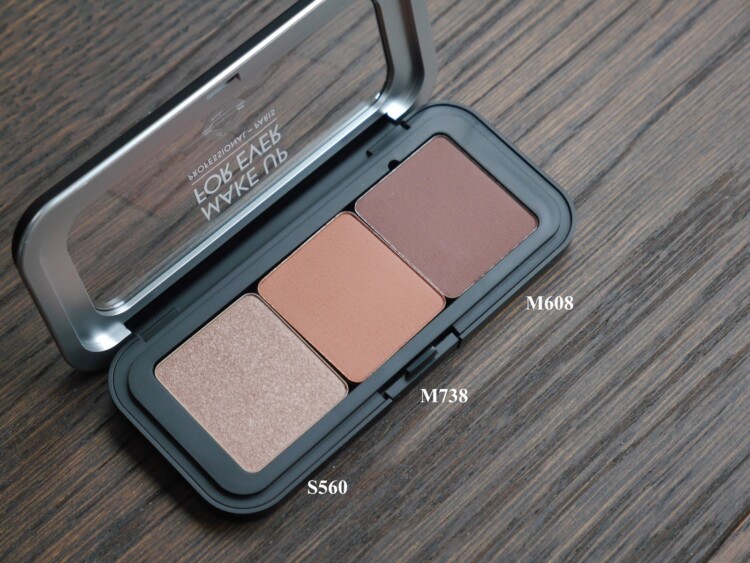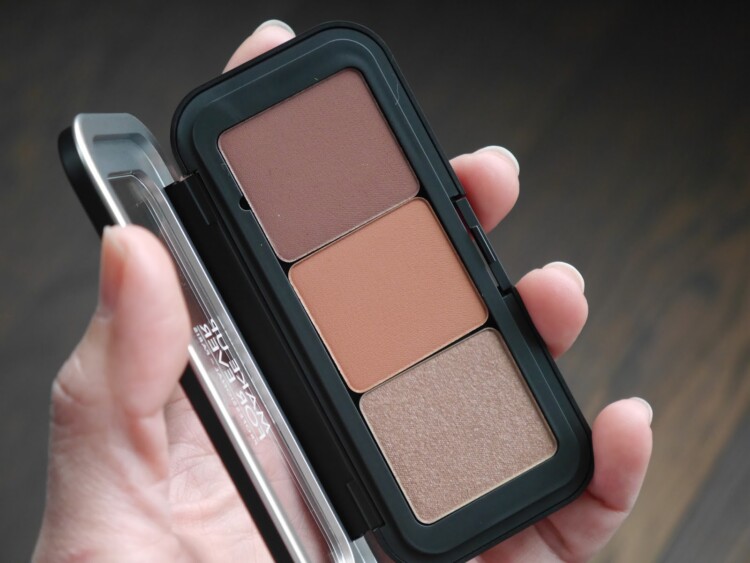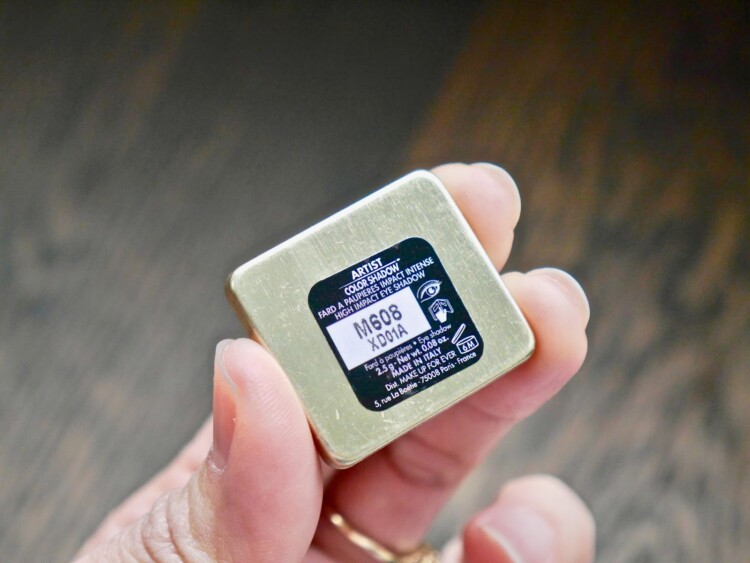 These eyeshadow are available in 5 different finishes; M (matte), D (glitter), ME (metallic), S (satin) and I (shimmer). The shade number is printed on the back of each pan so you won't be scrambling around trying to figure out what shade you have.
Each eyeshadow retails for CAD$22.00/US$17.00 but the more you purchase, the bigger the discount that will be applied upon checkout. A two shadow + palette will costs you CAD$37 (value CAD$47) and a 6 shadow + palette only costs CAD$77.00 (value CAD$134). The empty palettes each cost a mere CAD$2.00 irregardless the size. I don't know how Make Up For Ever does it, the eyeshadows are some of the best that I have ever tried and yet, the price is better than most.
Let's talk about price breakdown;
• Make Up For Ever: 0.08oz x CAD$22.00 = $275 per oz
• Anastasia Beverly Hills: 0.059oz x CAD$16.00 = $271 per oz
• Buxom: 0.05oz x CAD$15.00 = $300 per oz
Crazy prices aside, (like holy mother of God, that much per oz?!) you actually get amazing value with Make Up For Ever. The pan size is massive and it'll be tough for anyone to hit pan on these.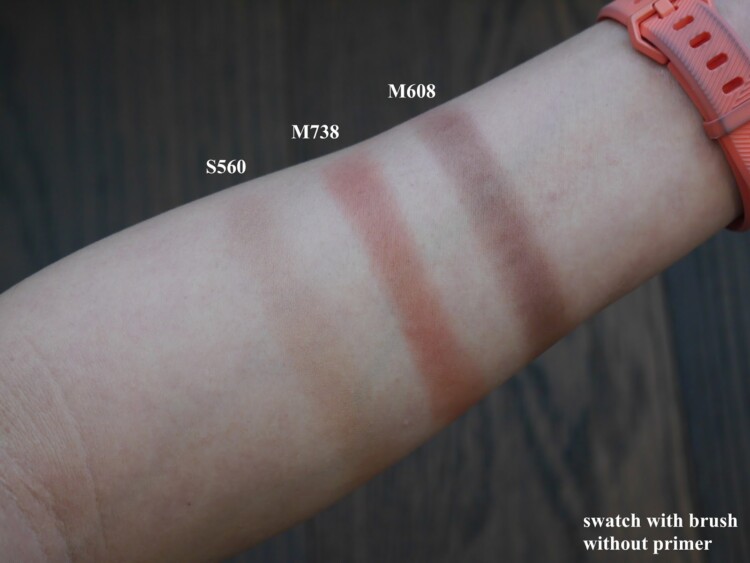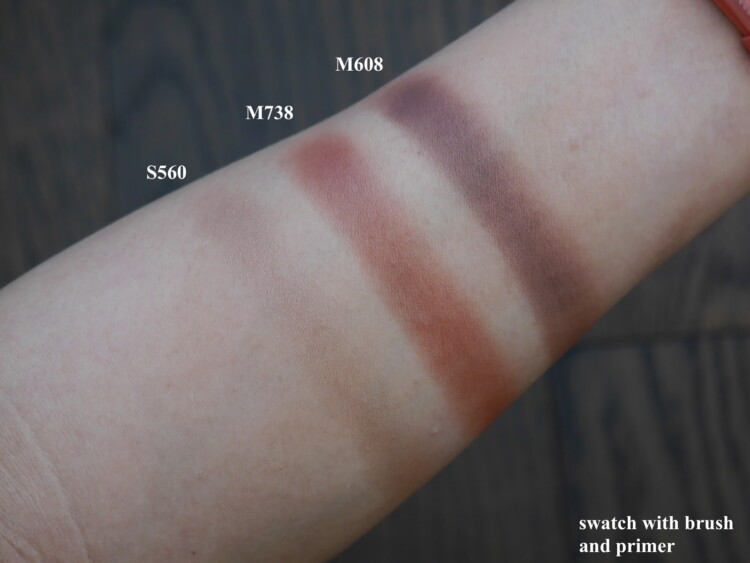 The texture is very similar to Urban Decay eyeshadows; slightly stiffer than ABH eyeshadows but that means little to no dust up but you get the same amazing pigmentation. The eyeshadows are effortless to use, apply beautifully, blend effortlessly and last 9-10 hours (with primer) before I noticed some fading. I noticed shade S560* is drier than the other two matte shades but it's still easy to work with. If you are looking for a new eyeshadows to try then I highly recommend checking out Make Up For Ever Artist Colour Shadows. I think you'll be hooked on these at first swipe! Make Up For Ever Artist Colour Shadows retails for CAD$22.00/ US$17.00 each and available for purchase through Sephora in-store and www.sephora.com *Products marked with * were received for free but my thoughts and opinions are 100% unbiased, honest and my own. There is no place for any sort of BS here.