If there is one thing that I am truly grateful for it is the fact I was born pretty much with a hairless body. I mean there's some hair but they are so short, sparse, thin and fine that they are invincible.
I didn't even know that women shaved their legs until I was in college when I saw my roommate getting ready for a hot date. I asked her "WTF are you doing to your legs?!" and she looked at me like I was mad…but then again, I didn't even know what a hickey was and was overly concerned when a good friend showed up to class with bruises on her neck. Yes, I was that girl everyone looked at with sympathy because…I was so naive or stupid, whichever way you see it.
But being almost hairless doesn't come without a hefty price to pay because it also means my eyebrows are sparse and my eye lashes are some of the most pathetic that you'll ever see. Mascaras are the trickiest for me to purchase because I need them to be nothing short of a miracle in a tube.
But what about falsies I hear you ask? After losing almost half of my eyelashes once in a false lashes removal process gone horribly wrong, I stayed as far away as I could.
And then this beauty landed on my doorstep….MAKE UP FOR EVER Lash Show N-602 Natural Impact* (check here).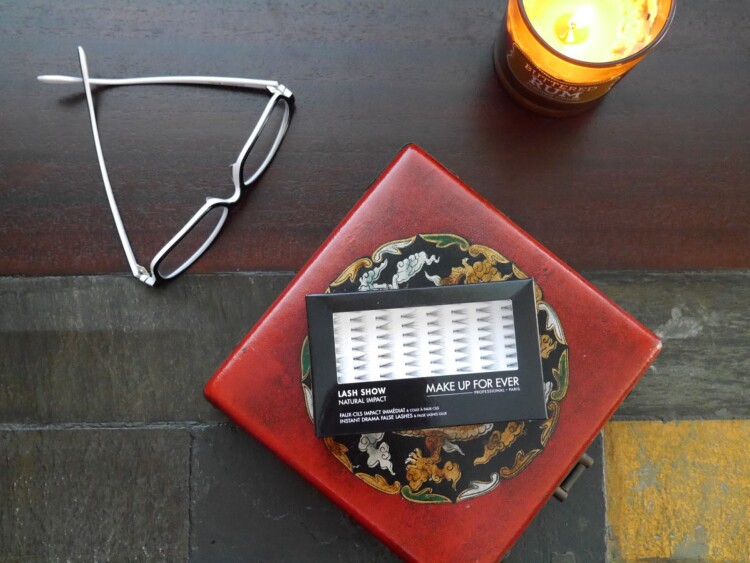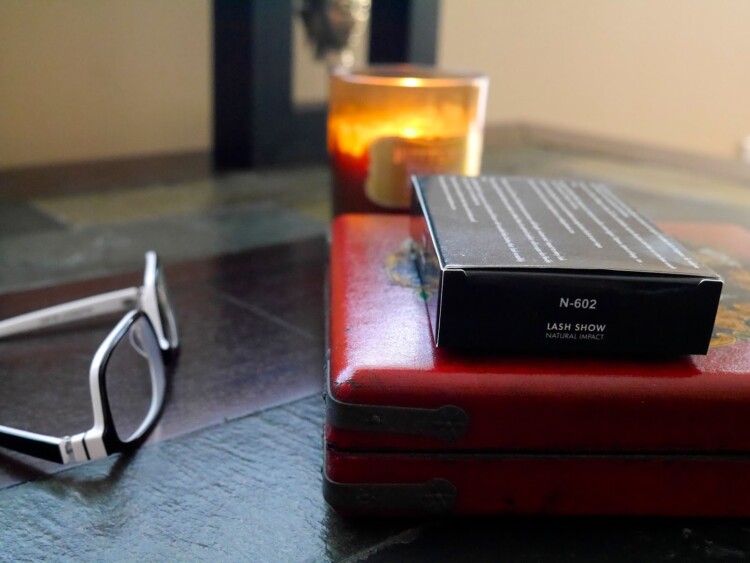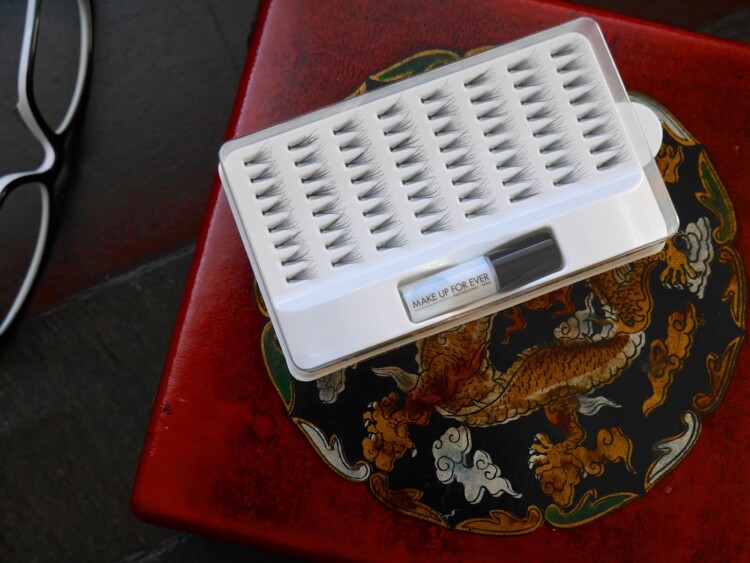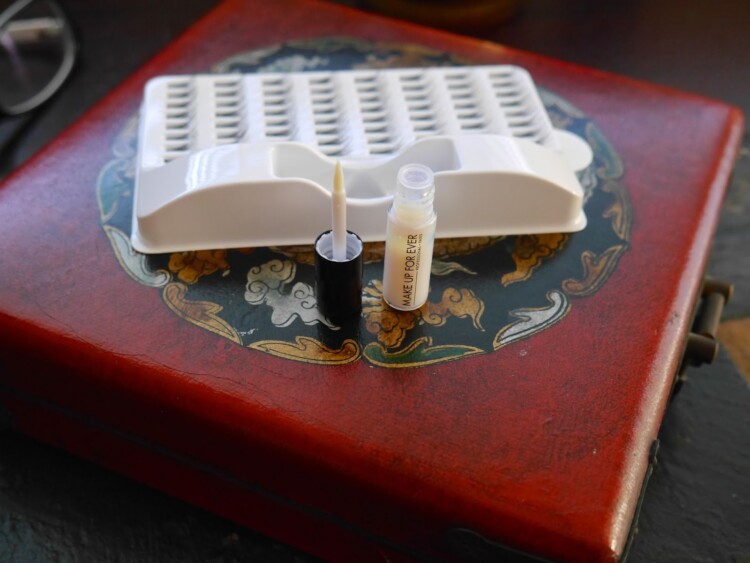 My first instinct was panic and then a sick feeling of dread started to sink in but I quickly recalled watching a Lisa Eldridge (major girl crush!) video on applying individual eyelashes.
This shouldn't be too hard I thought….wrong. The first eye lash that I picked up with a tweezer is still MIA until today, apparently it slipped off the tweezer and I couldn't for the life of me find it. Next, was trying to place each individual lash on my natural lash which was close to impossible because I have the grace of an orangutan. Instead of placing it on my lashes, I got most of it glued onto my lids. Oh well, close enough…. I had way more success on day two after watching Lisa Eldridge's video on repeat (watch here) and successfully placed each on my lashes.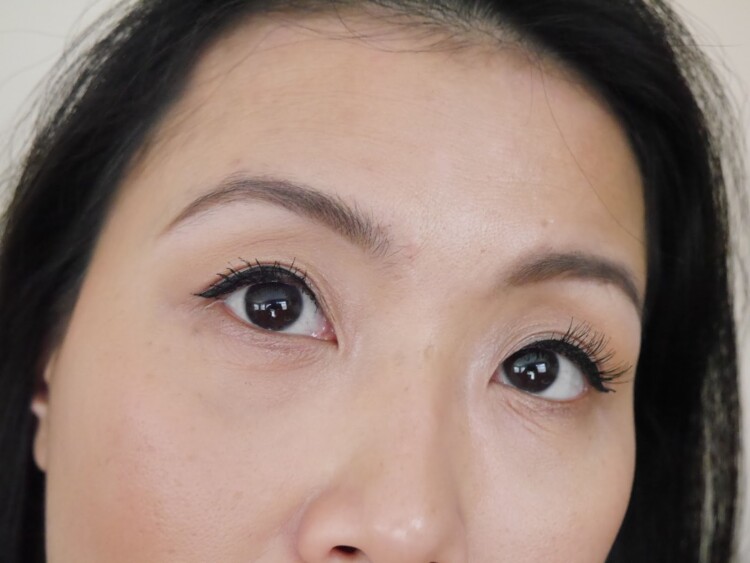 These pro-inspired handmade lashes are created in synthetic fibers for optimal comfort, with a super-slim flexible base. Once I got a grip on the application method, it was pretty much fool proof. The lashes are so light and comfortable to wear that I actually forgot I had them on until I put on my glasses. To remove is fairly easy, I dampen two cotton pads with eye makeup remover, lightly press them on my eyes and remove. The lashes can be reused but just make sure to clean them properly and store back in the box. And I will be getting plenty of use out of this box and I already have an idea for my Christmas look.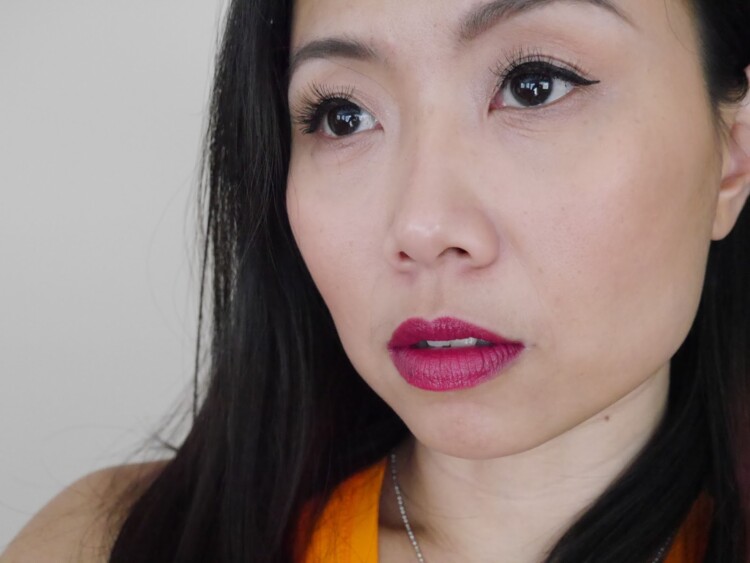 I am officially hooked on these individual false eyelashes by MAKE UP FOR EVER! The effect is fluttery and natural looking lashes, they are so natural that Mr. Platt didn't cringe, wince or roll his eyes when he saw me with them. Come to think of it, he didn't even notice them until I asked but maybe that was because the hockey game was on… Now talk to me, are you a false lashes lover? Check out MAKE UP FOR EVER Lash Show collection here. *I received this product for free but my thoughts and opinions are 100% unbiased, honest and my own. There is no place for any sort of BS here.