One of the things that I miss in the beauty world was beauty box subscription. Back in Malaysia, I tried a couple of beauty box and I love all of it. There is something strangely thrilling about receiving a box filled with mysterious beauty products and after migrating here, I tried researching about Canada's beauty box and found there are a few that has not-so glowing reviews or has been discontinued. So in the end, I decided to subscribe to ipsy. I've read many beauty blogs and saw that the general consensus about ipsy is pretty good so I thought why not? I was being pretty brave and settled for a one year subscription which set me back roughly CAD192.00, not too bad to be honest. The November bag arrived a couple of days ago and here's what I got!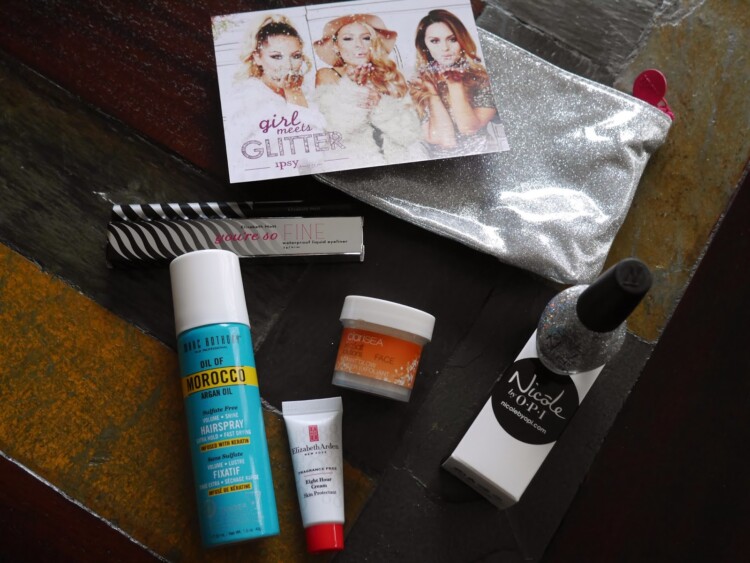 ipsy November 'Girl Meets Glitter' Bag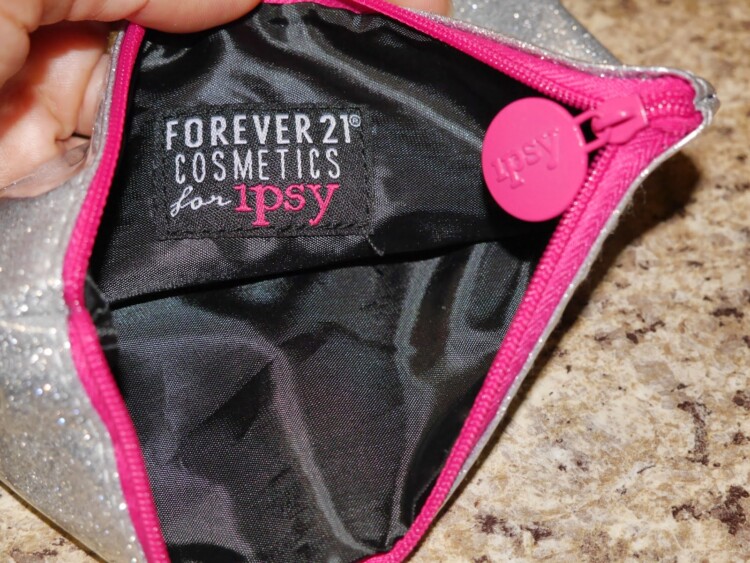 This month's 'Girl Meets Glitter' bag is by Forever 21 Cosmetics
Nicole by OPI in Guys & Galaxies is an ipsy exclusive cosmic shade. No idea on the price though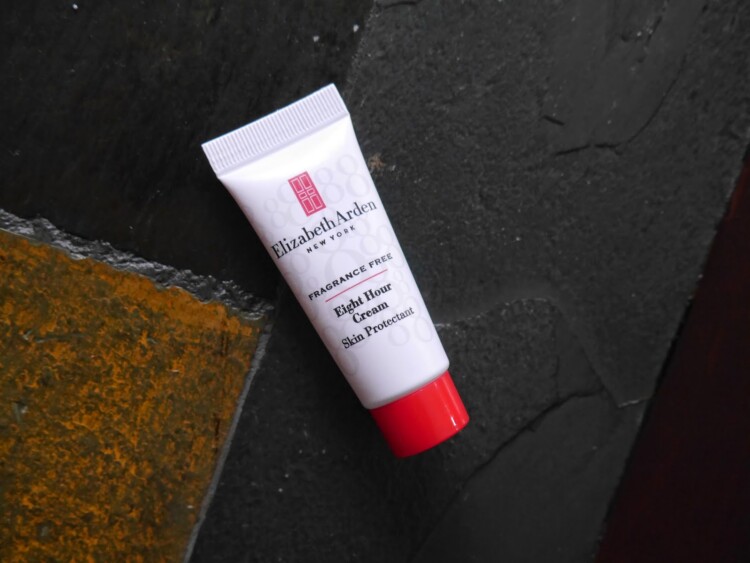 Elizabeth Arden Eight Hour Cream Skin Protectant Received sample size 0.25oz ($3.00) Full size 1.7oz ($21.00)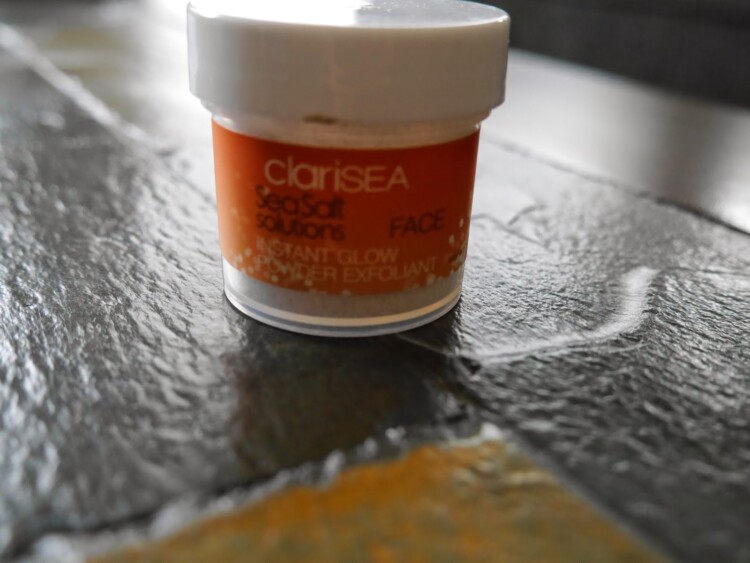 clariSEA Sea Salt Solutions Instant Glow Powder Exfoliant Received sample size 1oz ($4.50) full size ($18.00)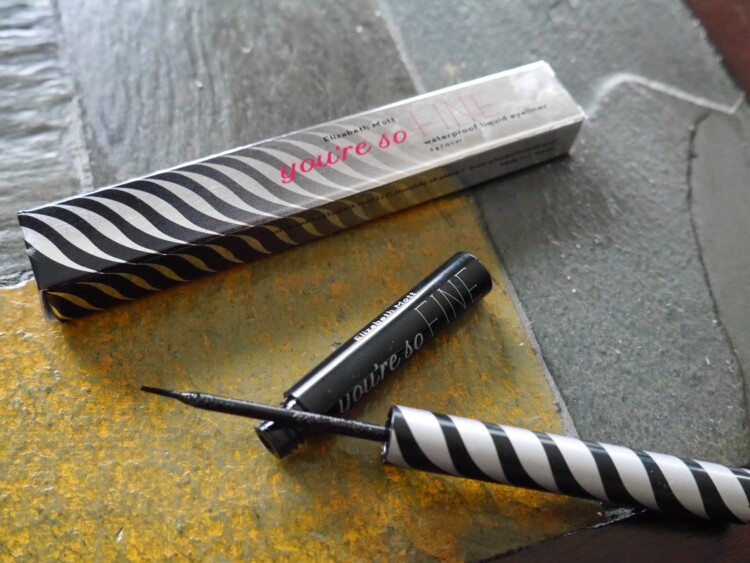 Elizabeth Mott You're So Fine Liquid Eyeliner full size ($17.99)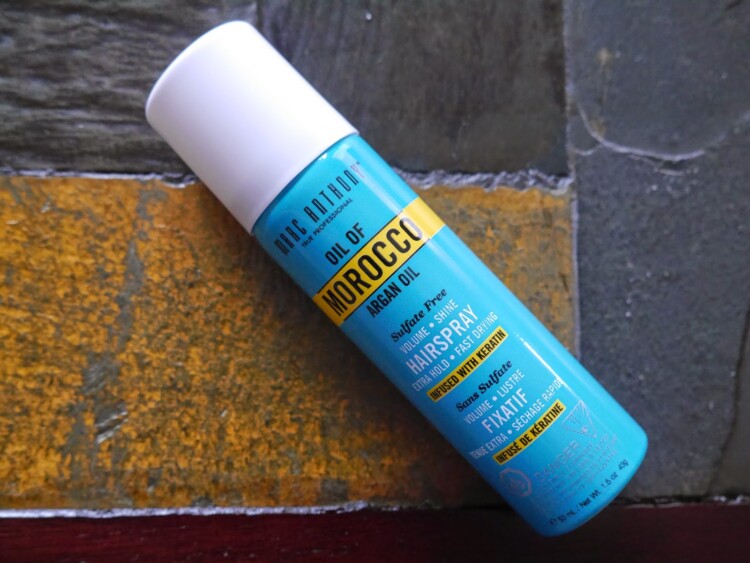 Marc Anthony Oil of Morocco Argan Oil Volume Shine Hairspray Received sample size 1.5oz ($1.40)) full size ($8.29)
I honestly don't know how I feel about this bag. First of all, I am not the biggest fan of glitters. There's something a little too girly/diva-ish/Pricilla Queen of the Dessert about glitters and it's just not me. That means the bag will be given away or used as a Christmas wrapping. I specifically stated I am not interested in hair products and yet, voila! I get a hair spray, not very impressed by this. But then again, it's only my first bag so I'll wait and see how the next couple of months is going to be. Hopefully it'll be better and will more accurately follow the quiz that I took. There is no point if taking a quiz if they are going to give me crap that I don't want. I have updated my quiz so fingers crossed that next month's bag will be more impressive. Let me know if you want a specific review on any of the item that I received and please share what beauty box subscription are you with, I would love to try others!