FRANZ is a new Korean skincare brand that is recently available in Canada. I must admit that I am not familiar with the brand before but am intrigued as they claim to be the world's first eco-friendly micro-current facial mask. There is a lot of science behind the concept which you can read here as I am not even going to try to summarize it.
Before getting into this post, I want to be clear that I have pretty much quit using sheet masks for a few personal reasons. One of the main reasons is the environmental factor; the amount of waste each sheet mask contributes is a lot and this mask is no different. The term eco-friendly for this mask is due to the fact it doesn't need batteries or devices instead relies on ultra-small ion cells which generate power through osmotic principle.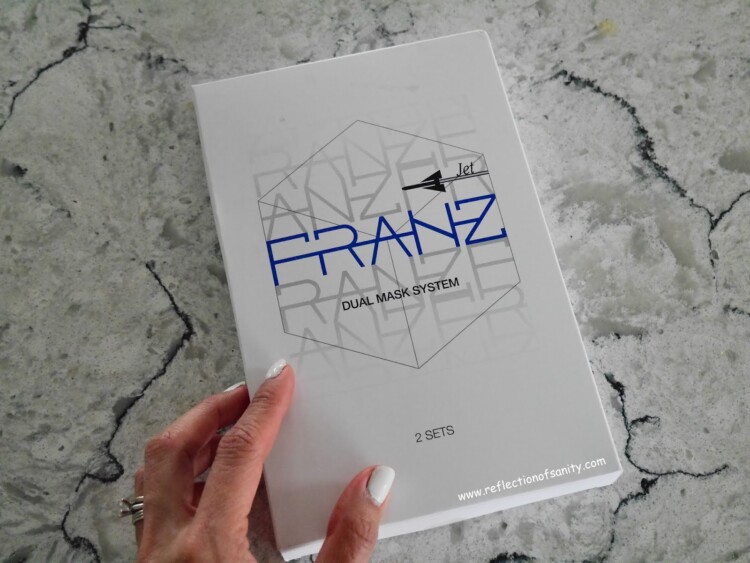 Now let's dive deep and get to know this one of a kind sheet mask. There are many different types of microcurrent masks available and I was kindly sent two boxes of the Jet Dual Microcurrent Face Mask System*. Each box retails for US$40.00 and contains two sets of masks. Each mask is a two steps system and my best advice is to read the instructions. It will do you good and avoid any unnecessary confusions.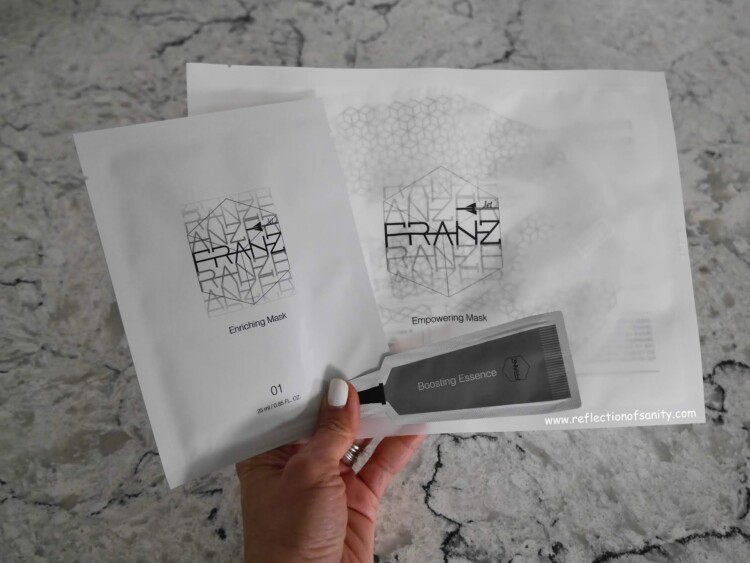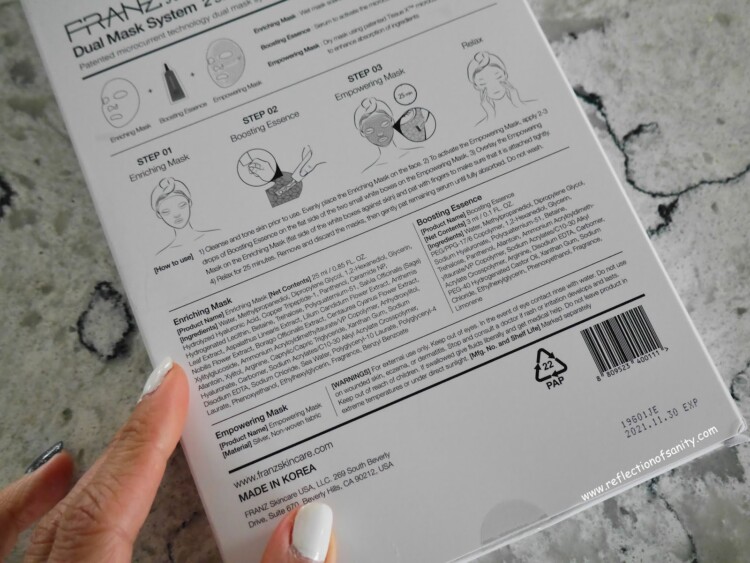 Both masks fit like a glove and I would go as far as saying they are the best fitting that I have ever tried. I do want to give a strong warning that Step 1 mask is extremely wet with the serum, so much so that it got into my eyes which hurt like a….never mind, I'm trying to keep it PG13 here but you get my drift. That said, there is a reason why the mask is soaked, the microcurrent needs liquid or in this case serum to activate when you apply step 2, the second mask on top of the first. I was worried that I would feel some sensation, well, the word microcurrent is quite worrisome but nada, not even the slightest sensation. Step 2 hugs the mask snuggly into the skin and I noticed the serum dries up really quickly, unlike normal sheet mask.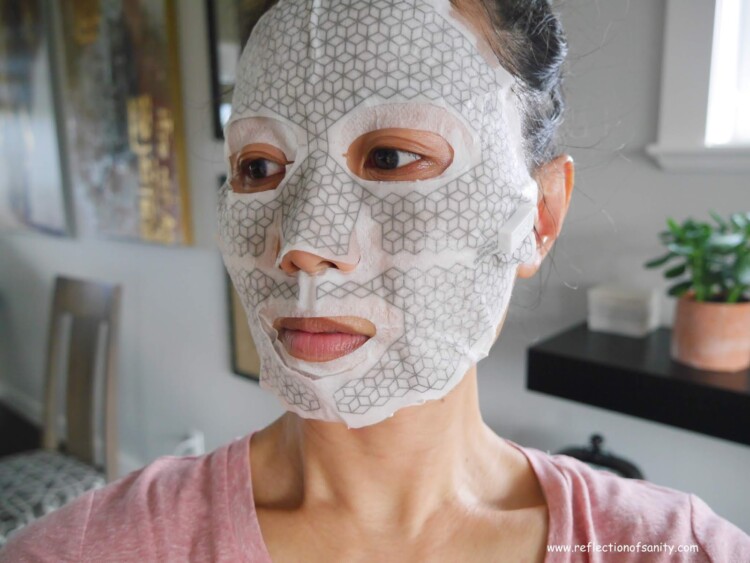 I won't lie, I was pretty disappointed when I first removed the mask, my skin looks normal, the same, there was no extra glow or brightness and I was ready to write it off. I followed up with my usual moisturizer, went to bed and wake up the next morning to my skin looking super soft, supple, smooth and bright. I know the results were not from my other skincare as I only use the mask and a moisturizer that night. Call me impressed! This mask is a true treat and I have been using it once a week and loving the results. I do think you have to consistently use it to see proper results. I am down to my last mask and will be keeping it for a special day. Verdict: Without a doubt, this mask is a splurge but if you are looking for a little skincare treat then I highly recommend checking this out. It's unique and definitely worth a try. *Gifted but my thoughts and opinions are 100% unbiased, honest and my own. There is no place for any sort of BS here.