You must be wondering why on earth am I writing about a salon…no, I have not completely lost my marbles, yet, however I did have my long overdue hair cut today. I went for my pregnancy yoga which was cancelled as the instructor had an emergency at home and was replaced by 'stretch & tone' class and let me tell you something, I am very stretched, not too certain about toned but holy fuck, I am stretched and my thunder thighs are beyond sore. Look at me veering off topic again…. Anyhoot, I was desperate for a hair cut and was even more desperate to find a good salon in KL. I have my ever so faithful hairdresser back in Johor but I rarely get the chance to hop over there. I have tried a couple of expensive but meeh! salons in KL but there have been none that wowed! me or so to speak. So after an extensive research with Google, Grace Salon located at Bangsar Village II keeps popping up as one of the best salons available in Bangsar area. So hey ho, off I go to this so called good salon….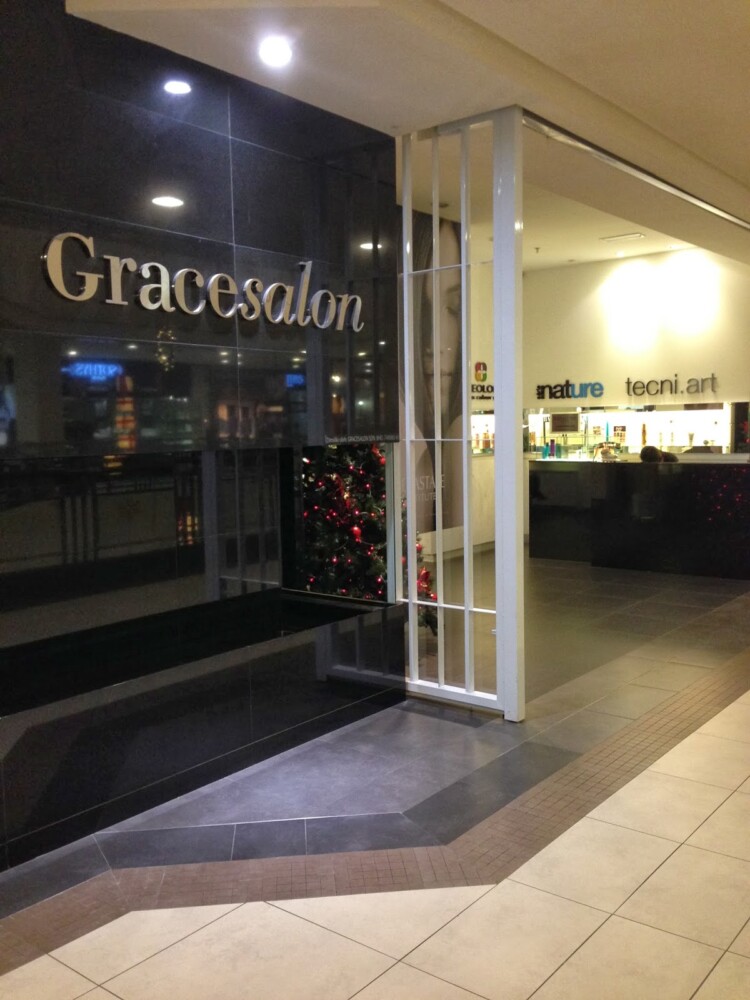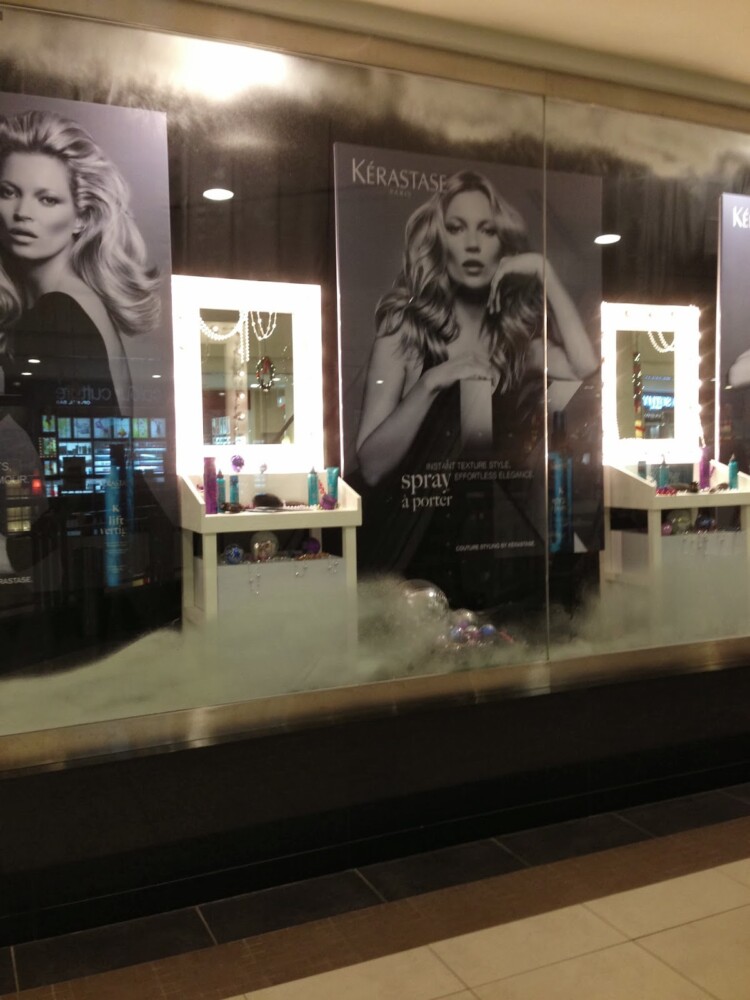 Looking really good on the outside, very chic with Kate Moss and her oh so luscious locks staring back at me.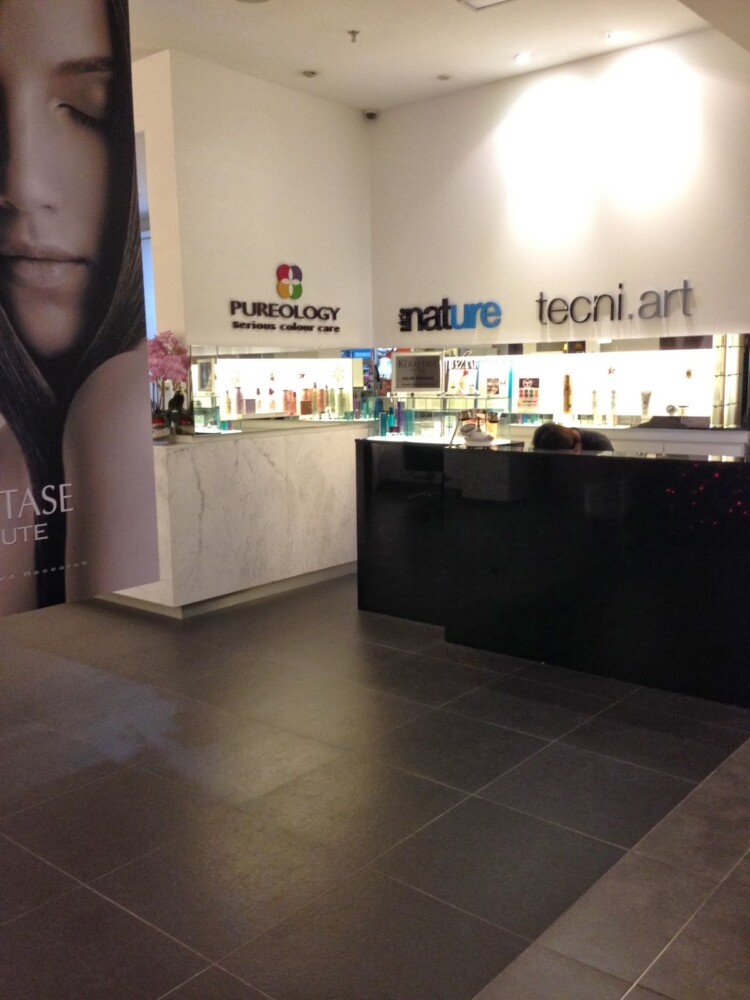 Nice wide entrance area. Very modern, clean and I instantly felt this is gonna hurt me wallet…..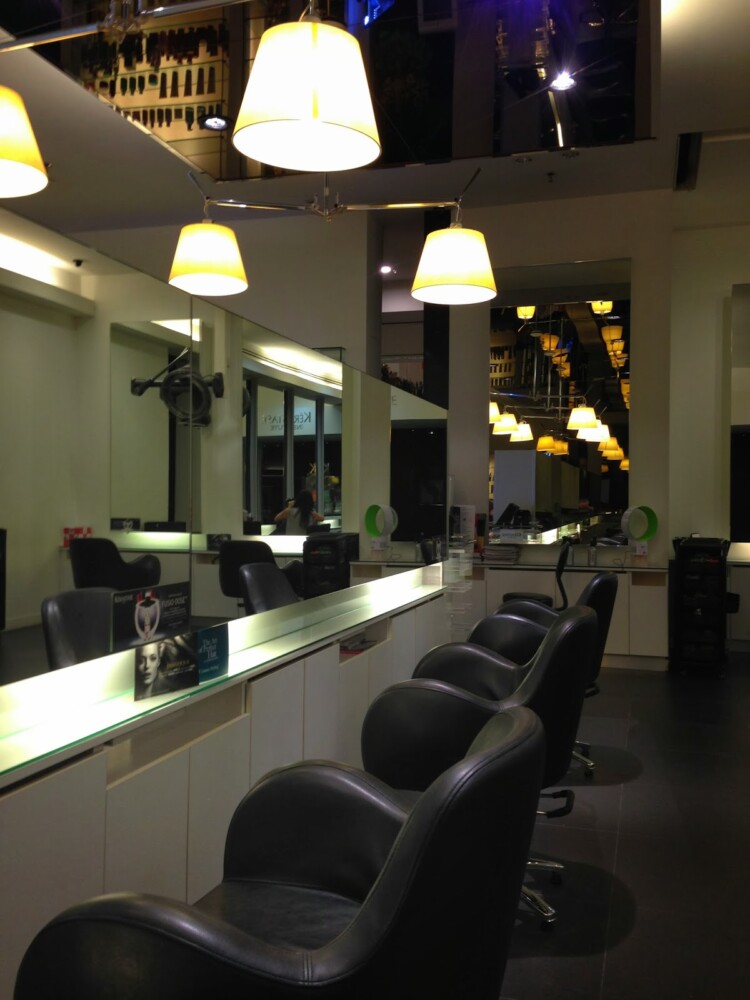 The interior (not the best picture as I was sneakily snapping away) reminds me of a fashion show backstage! I could imagine all the leggy models getting made up. Again, very spacious and clean, to be short, simple but modern. They are not bothered with unnecessary props which is a very refreshing change from some of the salons that I have been to.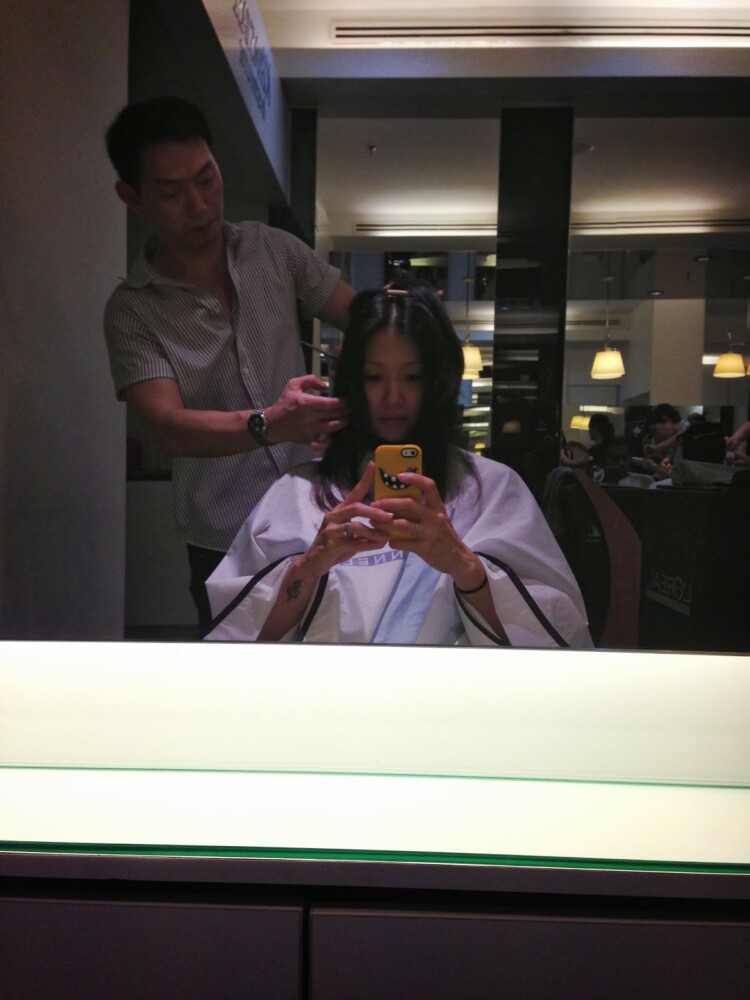 My stylist, Jason is just great! He's friendly without being overly chatty and he was good at making me feel comfortable. He asked what style I am looking for, checked my hair and instantly told me he noticed I suffered some hair lost recently and the end of my hair is pretty dry, thanks to my self Ombre attempts. Ha! Since I am pregnant, he gave me a fuss free and easy maintained hair cut which I am very grateful for. Not once did he try to push products or treatments to me which was a huge Hoorayyyy! as there are just too many stylist that annoyingly does that these days. I didn't manage to take a picture of the hair wash that came after the cut but oh wow. The best hair wash I had! The girl was very gentle with my scalp, did not go fucking bonkers trying to scratch my hair off. And the shampoo and conditioner that she used was heavenly. My hair feels silky soft till now! It's absolutely fabulous, dah-lings!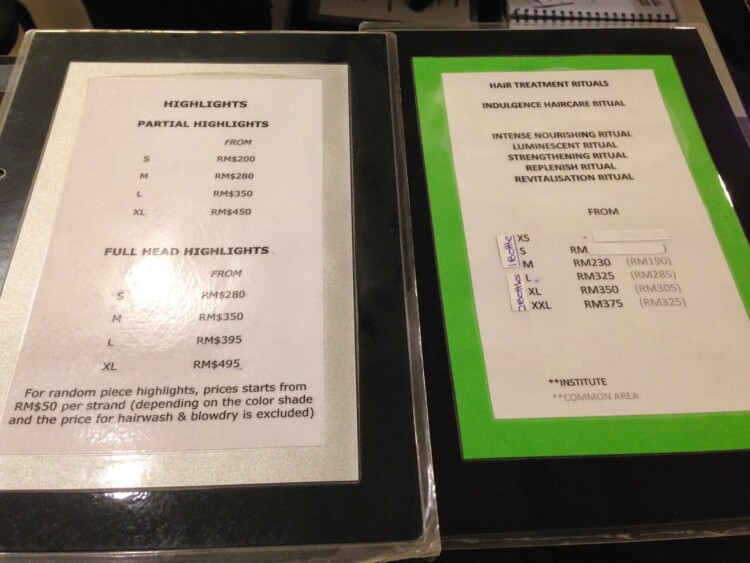 I did asked about the treatments and highlights and these are the prices…gulp!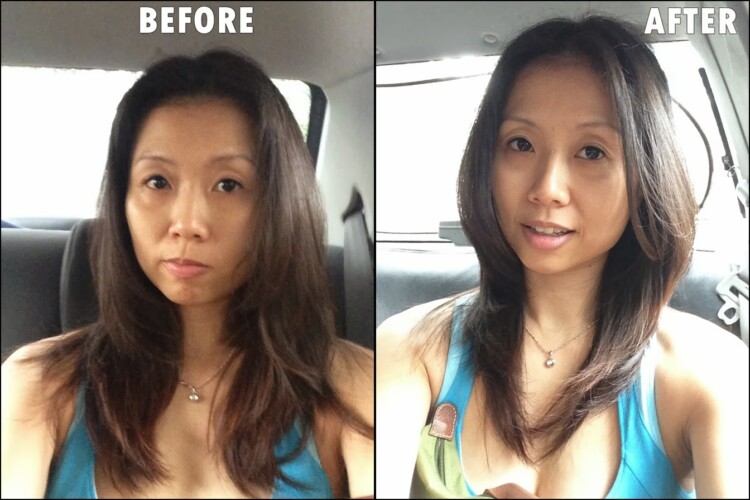 Do excuse my bare face. I have been freaking lazy and very much of a slob these days so I only slapped on eyeliner, mascara and nothing else but ta-daaah! There's the end result, what do you luvs think? I personally love it! It suits my face fine and I might be off my rocker but I do think it made my face appear slimmer too. So yay to that! However, let me warn you….this wow and yay factor came with a hefty price. The bill handed to me showed MYR120.00. Holy batman! Be still my heart… The good news was Jason told me the next hair cut I need will be sometimes in end March, which is roughly 4 months away instead of the usual 2 months. That made me feel a tad bit better, I think but hey, to be fair, it was a great experience and I must admit it has been the best salon I've visited in my many years living in KL so fair play to them. My verdict? Absobloodylutely love it! I will be back! Grace Salon Address: 1st floor, Bangsar Village 2,  No. 2, Jalan Telawi 1, Bangsar Baru,  59100 Kuala Lumpur, Malaysia. Phone:+60 3-2287 6323 Hours: Saturday 10:00 am – 8:00 pm