Every time someone asks me to describe myself, I will always tell them 'I'm a creature of habit'. I always automatically wake up almost the same time every morning, I like my coffee made a certain way, I eat the same breakfast everyday…so it's very hard for me to break my routine.
So when CoverGirl Outlast All-Day Concealer and Matte Finishing Powder landed in my mail box, I went through my normal routine; took 143569869856454654 pictures, placed it into my 'to test' pile and they were left there for what seemed like eternity…okay I kid, maybe for a week. Why? Because I always reach for my usual concealers and powders. My hands without thinking automatically reached for my usuals and these two poor buggers were ignored for the longest time.
And then I tested both for a day and they were forgotten again.
As the story always goes, one fine day I used both for a 5 hour work shift and I was surprised at how well both held up throughout the shift and how natural they looked on my skin. And like the old fool that I am, I finally learned how to appreciate these forgotten ones…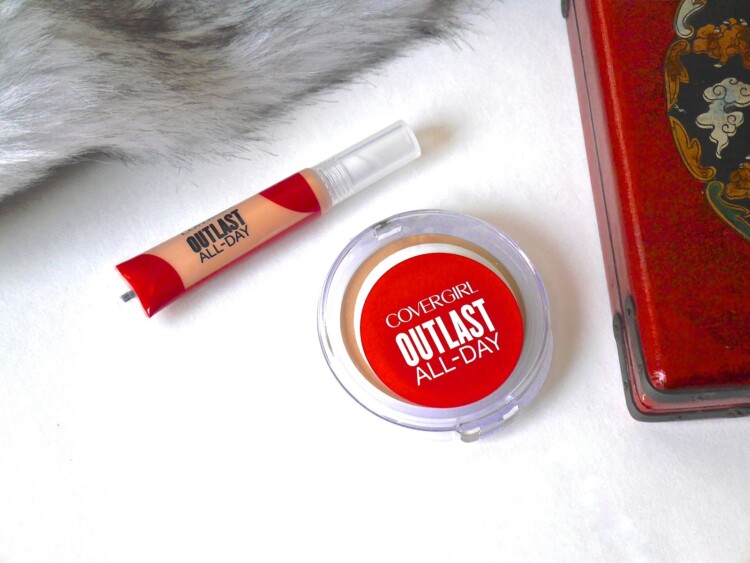 CoverGirl Outlast All-Day Concealer 820 Light*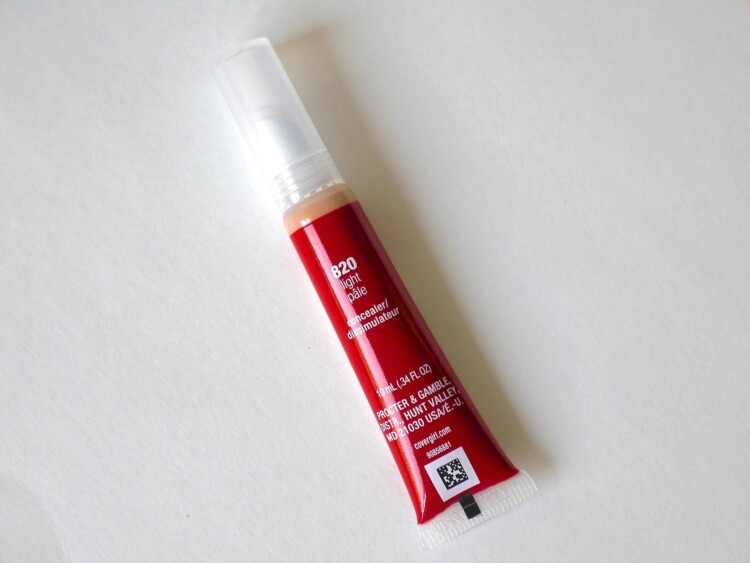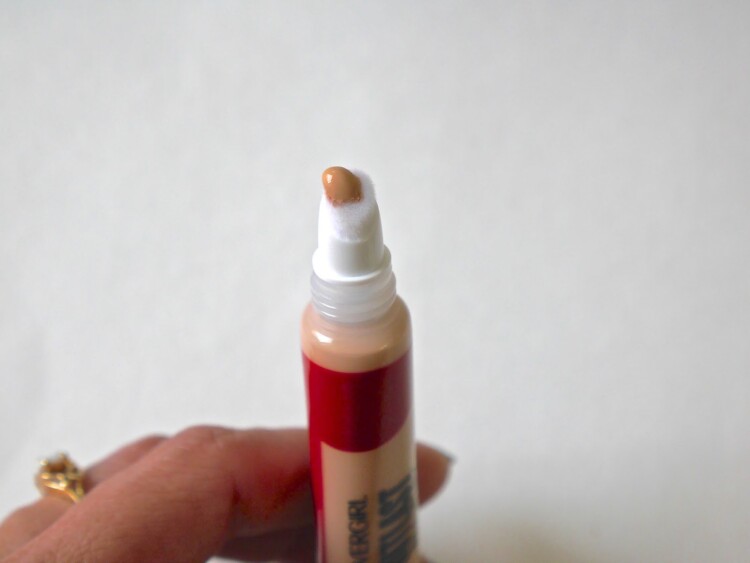 I'll be upfront and tell you that I dislike the applicator of this concealer. It's tiny, I could barely call it a sponge as there's no 'give' to it and if you apply it with pressure, you'll feel the bloody plastic poking your skin. It feels like CoverGirl is going down the same road as Maybelline Instant Age Rewind but on a budget version.
All that aside, I really like this concealer. The texture is very light with medium coverage and it blends into the skin seamlessly. It's invisible to the eye and the best part, it doesn't crease nor creep into my one thousand and one fine lines around my eye areas. I also didn't notice it fading throughout the day but I always set it with CoverGirl Outlast All-Day Matte Finishing Powder which itself has light coverage.
If you have lots to conceal or if you have dark circles then this concealer is not for you. The shade Light* surprisingly blends into my skin perfectly while offering a tiny bit of illumination. Do I like it better than my ride or die Maybelline Instant Age Rewind and FitMe? Nope but I have been really enjoying this.
CoverGirl Outlast All-Day Matte Finishing Powder 830 Light to Medium*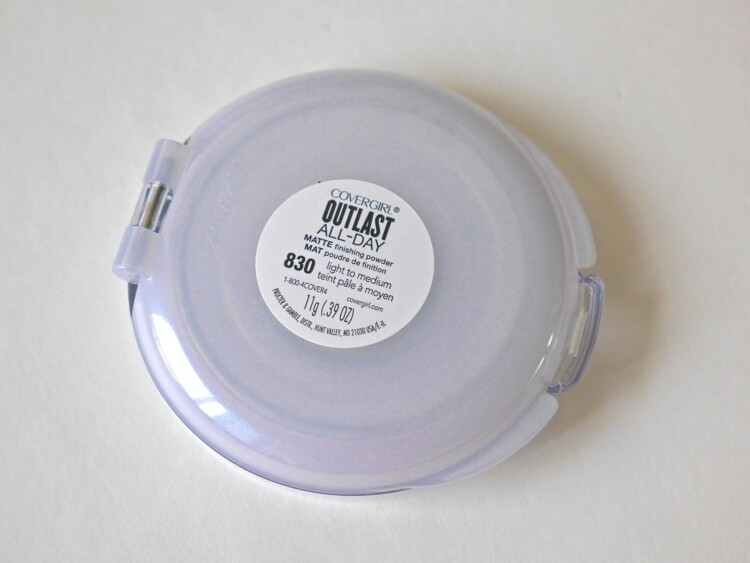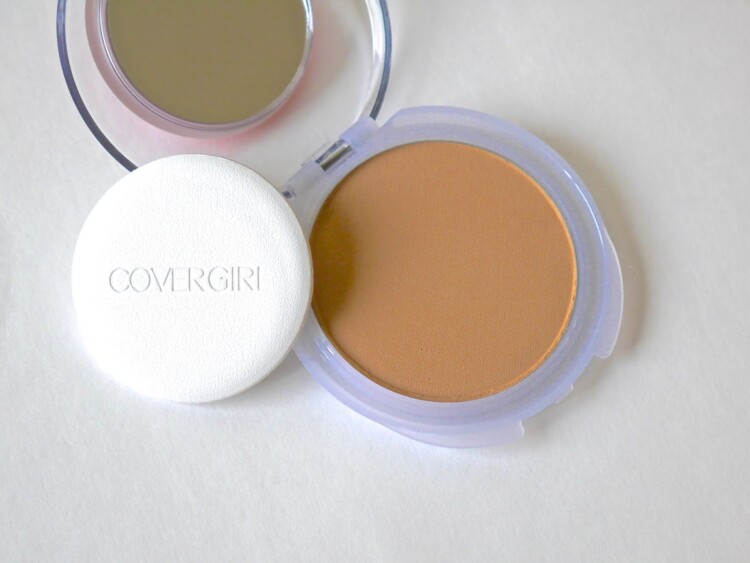 It has been a long time since I last used a compact powder with coverage such as this and I was under the impression that this would definitely look cakey on my dry skin. I am however happy to report that I was very wrong in this assumption.
CoverGirl Outlast All-Day Matte Finishing Powder is finely milled and when used sparingly, it's invisible to the eyes. I was a little heavy handed with it once and it definitely backfired on me. It creased and settled into my fine lines and made me look like I'm 80.
Let's talk about the packaging; it's a straightforward and simple plastic compact and comes with the obligatory sponge that let's be honest, no one uses. It does have a small mirror which I appreciate especially for touch ups.
I received the shade Light to Medium* which is the perfect match for my skin tone. Now this is the funny part, I have a love/hate relationship with this powder. I have tried it with other concealers and I find it to look cakey on me but when used with CoverGirl Outlast All-Day Concealer, it's perfection. I find that it offers the extra coverage that the concealer is lacking and together they are a match made in heaven; when used individually they are rubbish.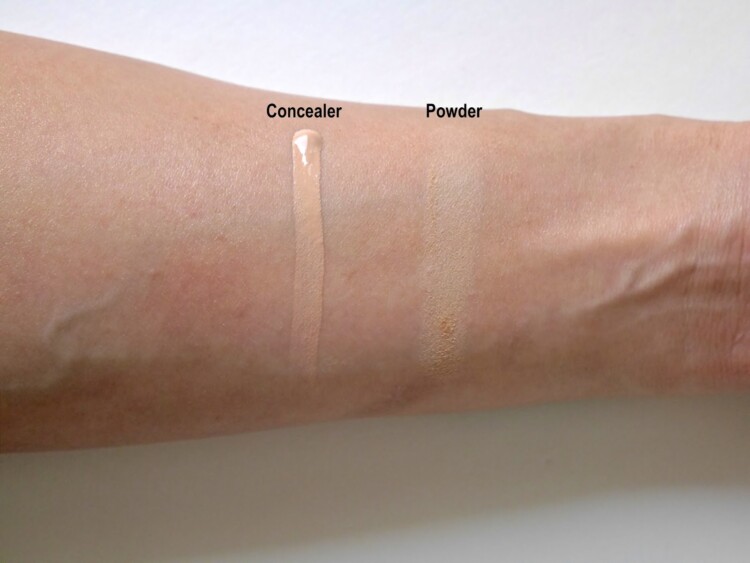 Personally I have more misses than hits with CoverGirl so I'm glad that I had a pretty good experience with CoverGirl Outlast All-Day Concealer and Matte Finishing Powder.Now to the most important question, will I be repurchasing both in the future? Honestly I wouldn't rule out the possibility because I really like how this duo looks together. Have you tried CoverGirl Outlast All-Day Concealer and Matte Finishing Powder before? Please share your favourite CoverGirl products so I can check them out too! *I received this product for free through BzzAgent but my thoughts and opinions are 100% unbiased, honest and my own. There is no place for any sort of BS here. ps: My customer of the week was a young lad who looked absolutely lost and when I approached him to ask if he needed assistance…he said "CoverGirl, mascara, not waterproof, orange". I passed him CoverGirl LashBlast Volume mascara and he got out of the beauty department like his life depended on it. Ahh men…you got lots to learn. 😂