I still remember the moment I started obsessing about Burberry makeup and I even know who and which post to blame…totally staring at you, Lily (say hello to her here). Up until two years ago, I would never have dreamt of owning even one piece of luxury makeup and fast forward to today, I call Mr. Marc Jacobs, Mr. Burberry and occasionally Mr. Tom Ford himself a very dear friend. I am in the process of making friends with Madam Chanel but it's a very rough process because my wallet, hubby and Little Tyke are clinging on for dear life to my legs begging me not to spend our life savings.
A little dramatic but you get the gist…
Today I am sharing three of my newest Burberry obsessions and I think most if not all of you already know which product I will be talking about. Meet my latest loves; Burberry Spring 2017 Limited Edition Silk & Bloom Blush, Burberry Limited Edition First Love Palette Blush Highlighter and finally Burberry Fresh Glow Highlighter in the shade Rose Gold. I do have to apologize beforehand because the swatches don't do these products justice. It's a very gloomy day and I had to do my very best to brighten the pictures without altering the shades too much. So trust me when I say these products are way better in real life.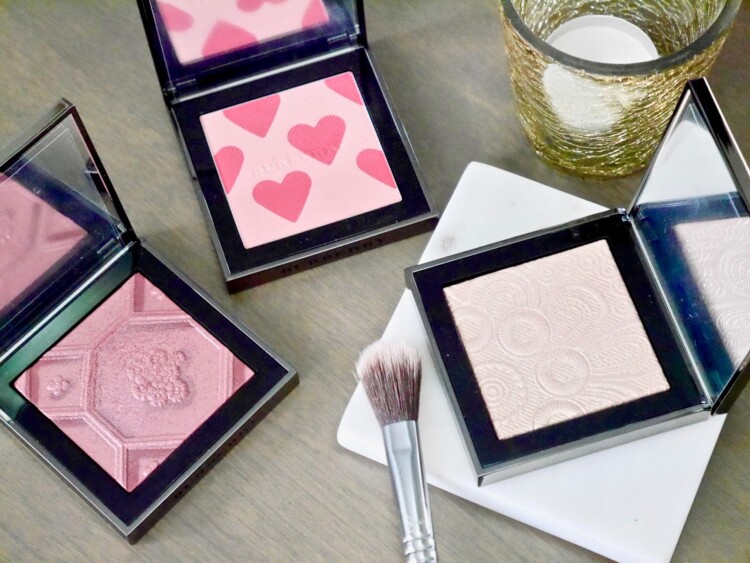 Burberry Fresh Glow Highlighter in Rose Gold ($C72.00)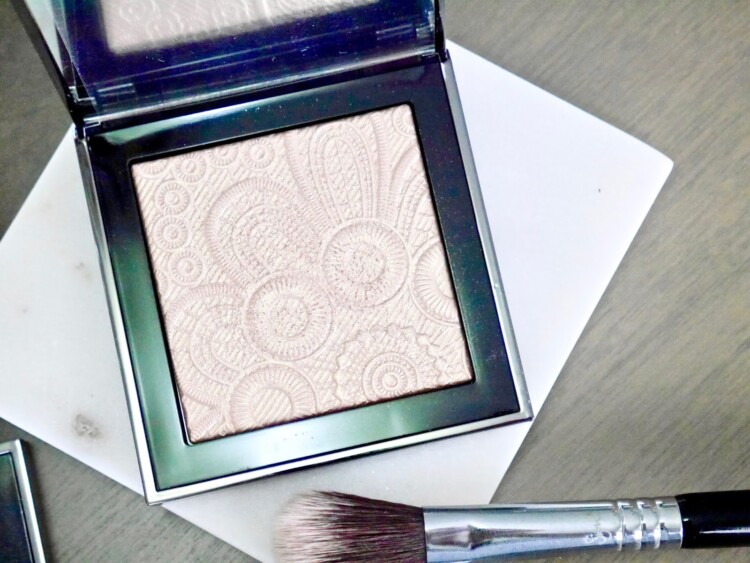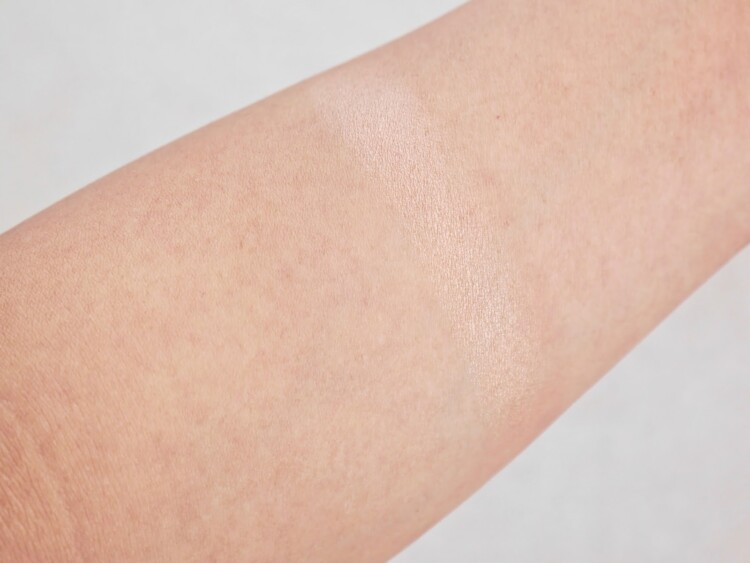 I can't remember how long I stared at the screen when I first saw this highlighter. The embossing on it was like artwork, too beautiful for words and I just had to have it. I am also glad that Burberry decided to make this a permanent product because previously it was a limited edition and came in only one shade. I won't lie, initially I struggled with this highlighter because my fan brush wasn't picking up much product and I almost gave up on it. Thankfully Sigma High Cheekbone Highlighter brush F03* (reviewed here) saved the day. Trust me when I say this highlighter is very deceiving, you will barely see the effect on your skin because it's so subtle and natural but I always, and I mean ALWAYS get compliments whenever I wear this. Customers will ask what's the glow I have on my skin and let me tell you, it's all thanks to this highlighter.
Burberry Spring 2017 Limited Edition Silk & Bloom Blush (C$72.00)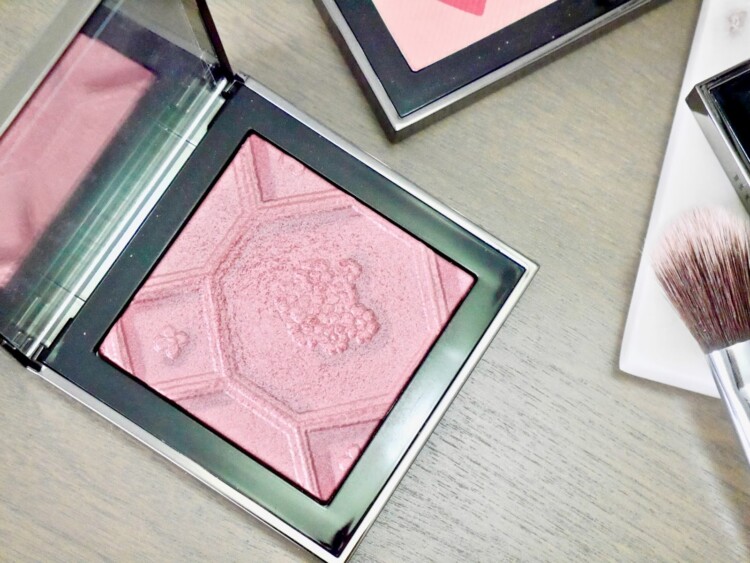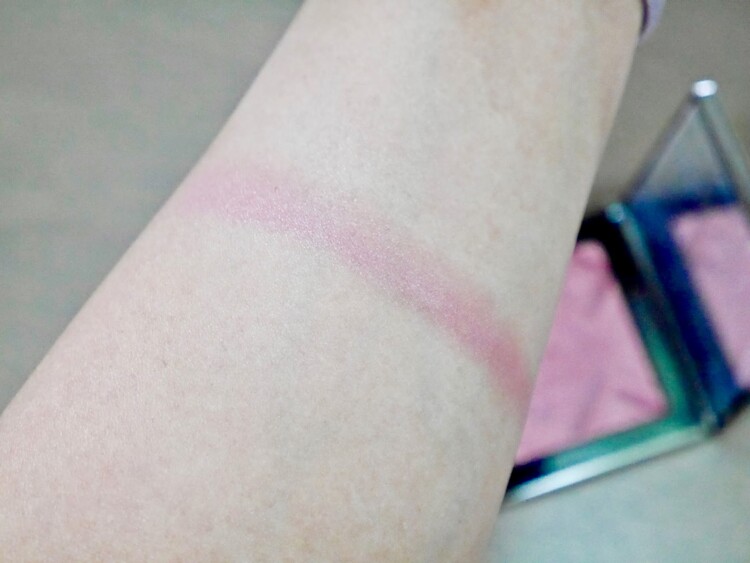 It took me forever to dip my brush into this gorgeous blusher. Actually it took me forever to dip my brush into all three palettes in this post, they are just too beautiful and I only started using them after Mr. Platt pointed out I was being silly. This blusher looks scarily deep plum in the pan but when applied to the skin it gives a very soft, sheer colour that is easily buildable. On me it's a beautiful berry shade and I easily wear it with nude, red, pink and even dark vampy lip shades. The formula is out of this world, I thought Hourglass blushers were heavenly but I personally find Burberry to be much better. It looks silkier on my skin, as if I am glowing from within and the longevity is remarkable because I only noticed fading at the 8 hour mark.
Burberry Limited Edition First Love Palette Blush (C$72.00)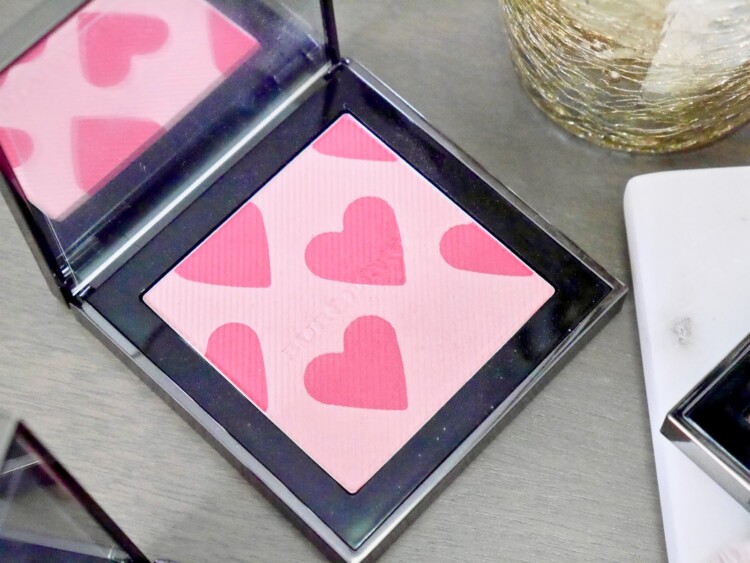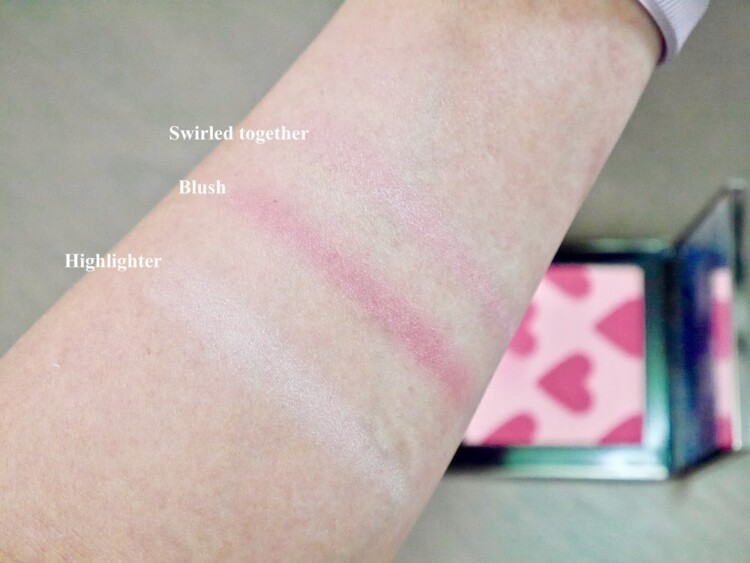 It took me a long time to finally give this blusher/highlighter a try. The reason why I was hesitant was not because it's too beautiful to be used but it looked too pale for my skin tone. But I couldn't be more wrong. I am beyond obsessed with this blusher! It's a stunning luminous soft pink and the more I blend it into my skin, the more radiant it looks. There is no sign of glitter or shimmer but just glowing beautiful skin. I can easily skip highlighter when using this blush and I look so healthy as if I just finished running a marathon. Okay, maybe not a marathon as I would be dead on the ground but you get my drift. The texture is very silky, semi-opaque, blends like a dream and I only noticed fading at the 8 hour mark.
Now it's time for me to get on my soapbox…
Four years ago it never ever crossed my mind that Reflection of Sanity would be where it is today. I remember hitting 100 followers on all my social medias and I was over the moon thinking and believing that this is it. And today, because of all the love and support from you guys, I am finally at a place that I never ever thought I would be; hitting more than 1k on all my social medias.
Yes, I am fully aware that having 1k followers is a small milestone and it's probably nothing to many but to me, it is…huge. You guys are here to read and listen with the occasional eye rolls to all my nonsensical ramblings.
Today's giveaway is my THANK YOU for your love and support and one reader will win some of my favourite products! To participate is simple, just enter via Rafflecopter below and there are ONLY TWO MANDATORY ENTRIES. Take note that giveaway account entries will be not be accepted.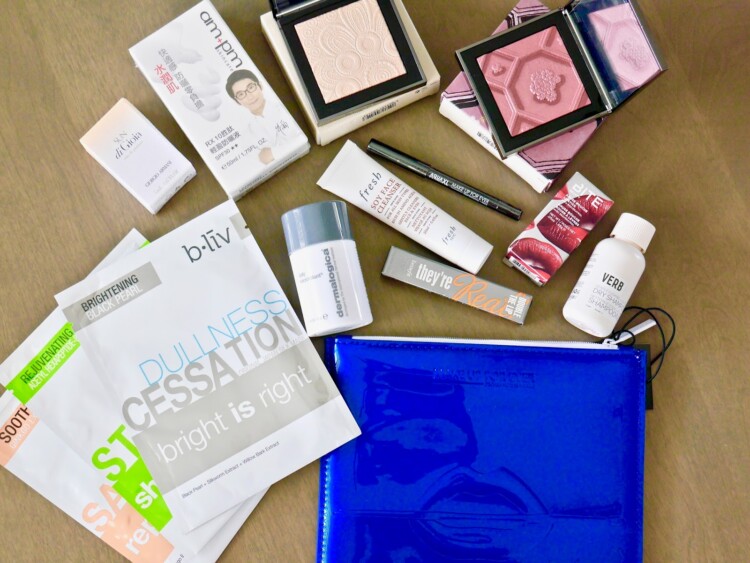 • Burberry Limited Edition Silk & Bloom Blush
• Burberry Fresh Glow Highlighter (Rose Gold)
• 3 pieces of b•liv Sheet Masks
• Naruko am+pm Sunscreen SPF30
• Make Up For Ever makeup bag
• Deluxe samples – Dermalogica Microfoliant, Fresh Soy Face cleanser, Giorgio Armani SUN di Gioia, Make Up For Ever Aqua XL Eye Liner (Black), Verb Dry Shampoo, Benefit They're Real Double The Lip (Pink Thrills) & Bite Beauty Amuse Bouche Lipstick (Liquorice)
This giveaway is opened INTERNATIONALLY and will run for a month. The winner will be selected at random by Rafflecopter and will be announced and contacted within 48 hours. Winner will have 48 hours to respond before I choose another winner. The prize will be mailed to the winner by me. Good luck everyone!