My eyebrows and I have come a very long way and have gone through many ups and downs, thick and thin together. And I meant that sentence literally. I have rocked super thin, barely there, just a hair thicker than chola brows, I rocked the I-don't-give-a-fuck brow and wore them au natural (bad idea, Shireen) and so on and so forth.
What I didn't experiment with was eyebrow products. It has always been pencils and Essence Make Me Brow. Always, every single time…until now.
Most of you will remember my review on Plume All Natural Lash and Brow Enhancing Serum* (read here) and excitingly, the brand recently released brow pomades. Plume Nourish & Define Brow Pomade comes in 5 shades; Golden Silk, Ashy Daybreak, Chestnut Decadence, Cinnamon Cashmere and Endless Midnight.
I was kindly sent the two darkest shades; Cinnamon Cashmere* and Endless Midnight* and have been using both for more than a month and if you follow me on Instagram then you know I absolutely love these.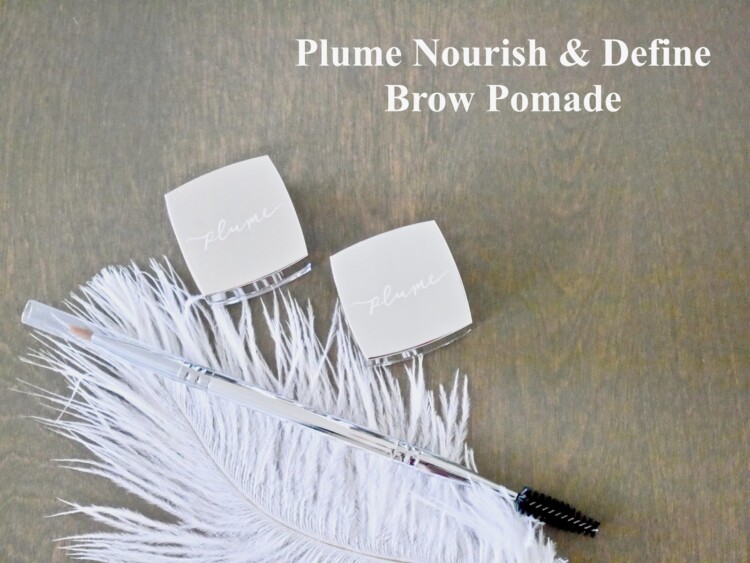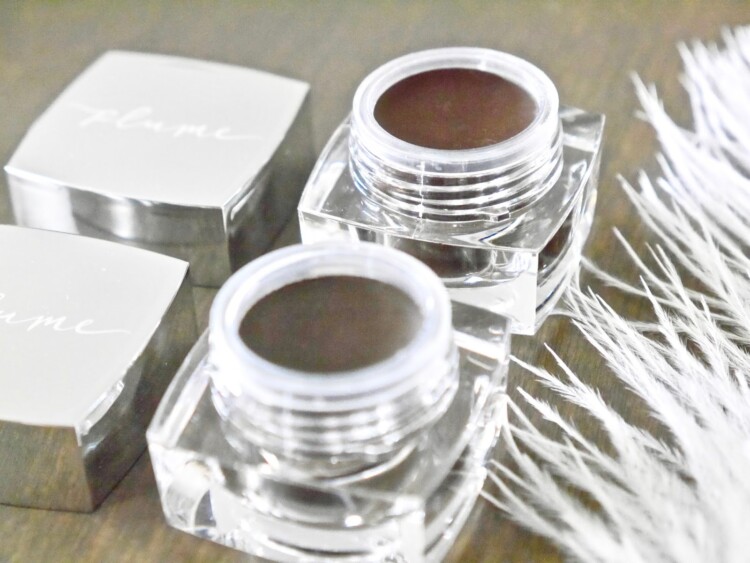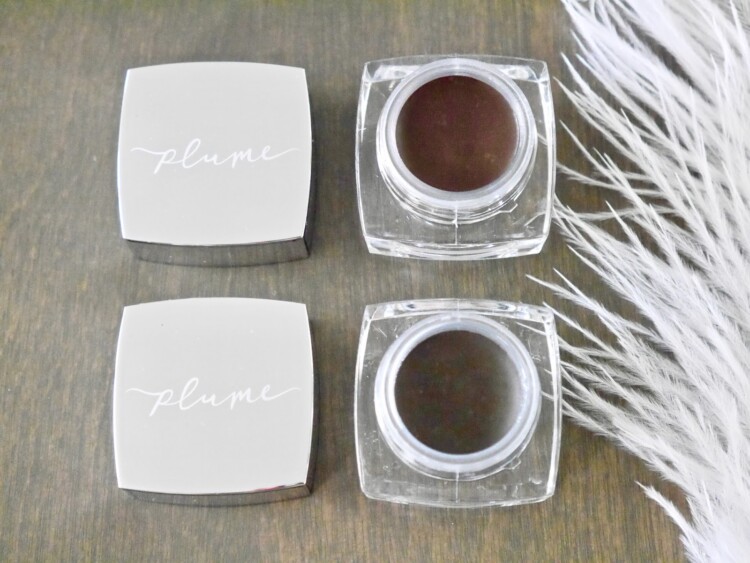 First and foremost, let's briefly touch on the packaging. Usually I avoid talking about packaging because it just seems a little shallow to dwell on what's on the outside but I had to this time. Plume doesn't disappoint with these sophisticated and chic looking tiny jars. Yes, it's plastic but gosh, the shiny silver top with white cursive lettering and acrylic pots instantly gives me Olivia Palermo vibes. These look so beautiful on my vanity table too and I am in love with the packaging as much as I am obsessed with what's inside.
Each pomade also comes with a dual ended brush which I will discuss at the end of the post.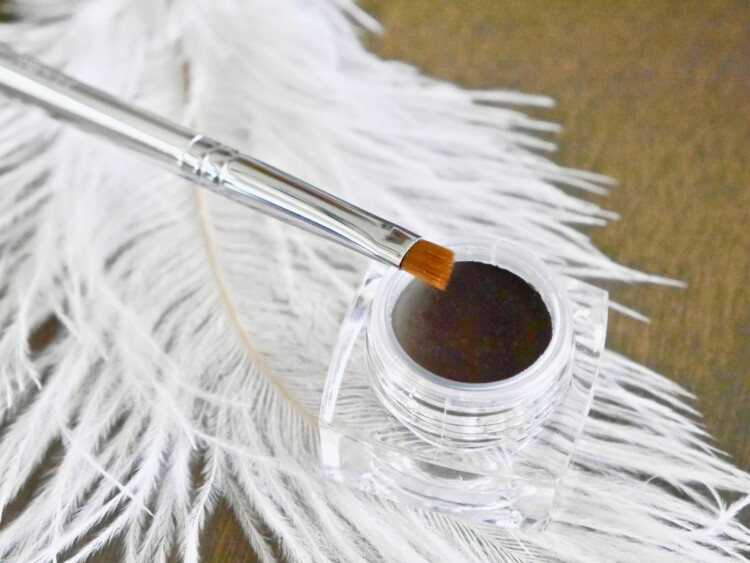 So what makes Plume brow pomade special? Well, not only does it help to define, it's also infused with active ingredients that encourage the growth of your eyebrows. On top of all that, it's also 100% natural, smudge-proof, vegan, paraben and cruelty free and without artificial preservatives.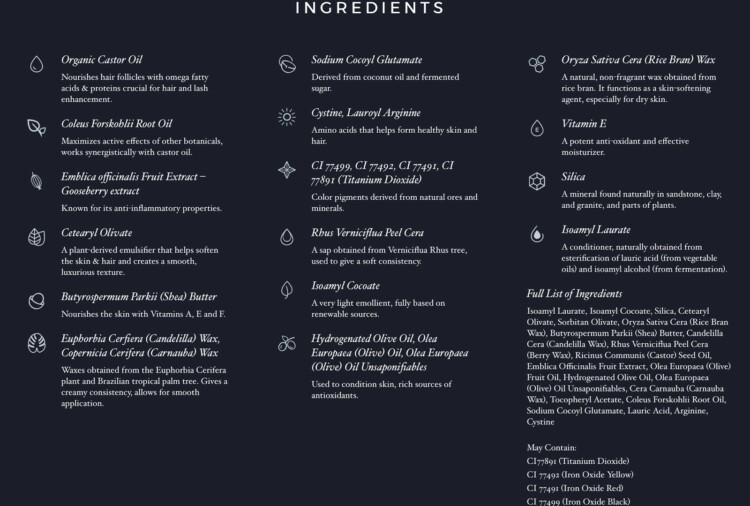 The texture of these pomades are rich, creamy and silky and they are very pigmented too. Initially I was a little worried that I would be walking around like I had bad eyebrow tattoos but surprisingly these are fool-proof! Yes, even for someone like me who is close to hopeless in filling in my eyebrows.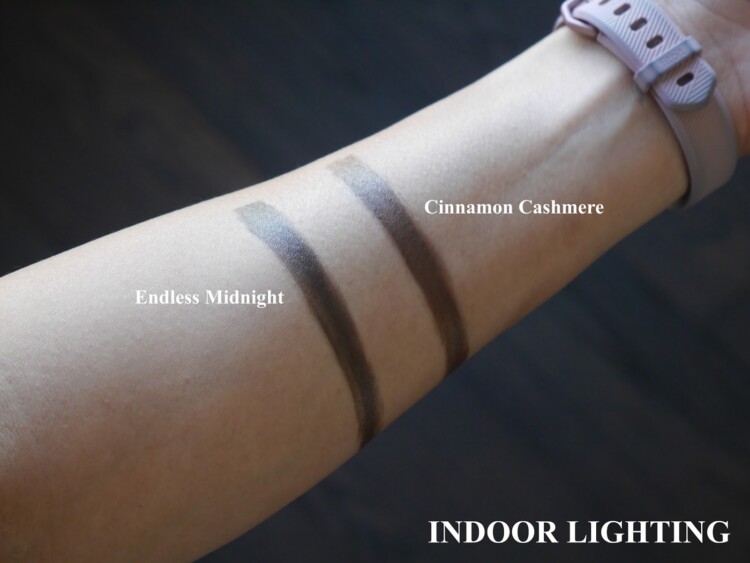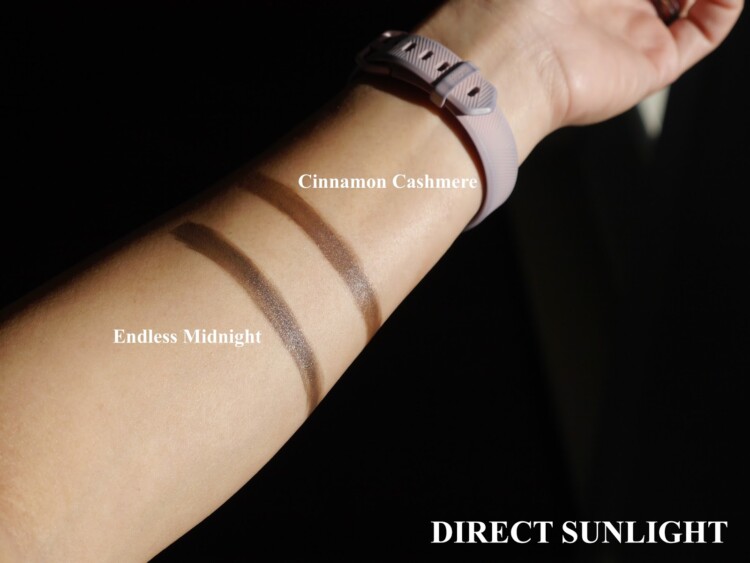 Both shades look extremely similar in swatches however they are totally different when applied. As you can see below, Cinnamon Cashmere* is more medium brown on me and it's too light on its own. The best way to make it work on me is to fill in my eyebrows with pencil and then set it with the pomade.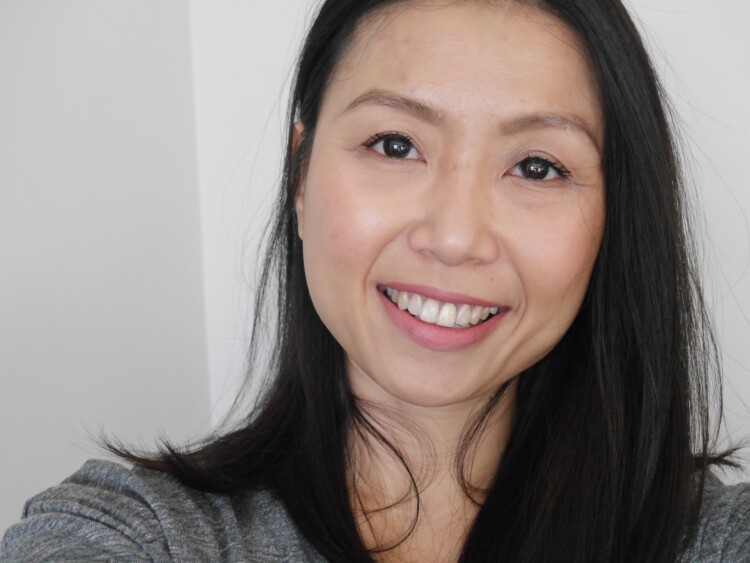 Wearing Cinnamon Cashmere*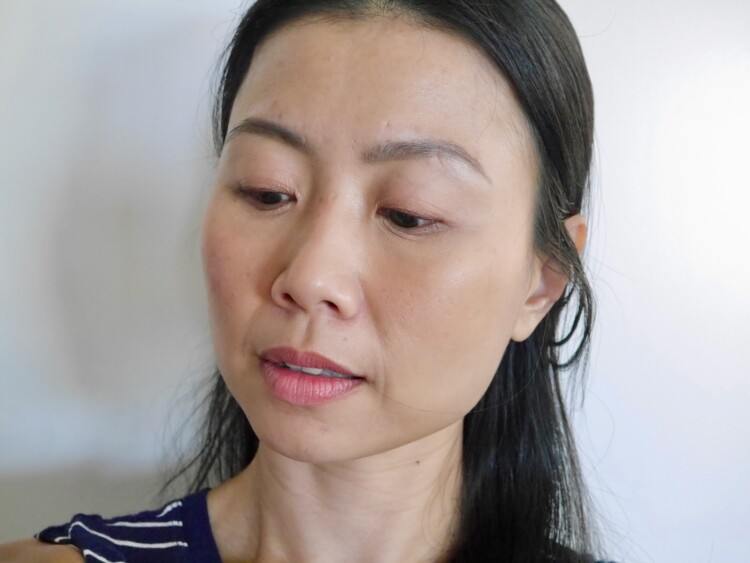 Wearing Endless Midnight*

Endless Midnight* looks scarily dark in the pot but it's a beautiful black brown and it's the perfect shade for me! I am not a fan of Instagram brows so I prefer to start very little and build up the intensity and the result is always very natural. The longevity is also remarkable as it lasted the whole day (10 hours) and survived through school run, sweaty yoga or Bowflex sessions, lunch, dinner, cooking and it always looked as good as when I first applied in the morning.
I have to give a special mention about the dual ended brush that comes with the pomade. Usually I have zero luck with brushes that come with products but Plume really nailed it with this brush. I love it so much that I have quit reaching for my Ecotools Brow Shaping Duo (reviewed here).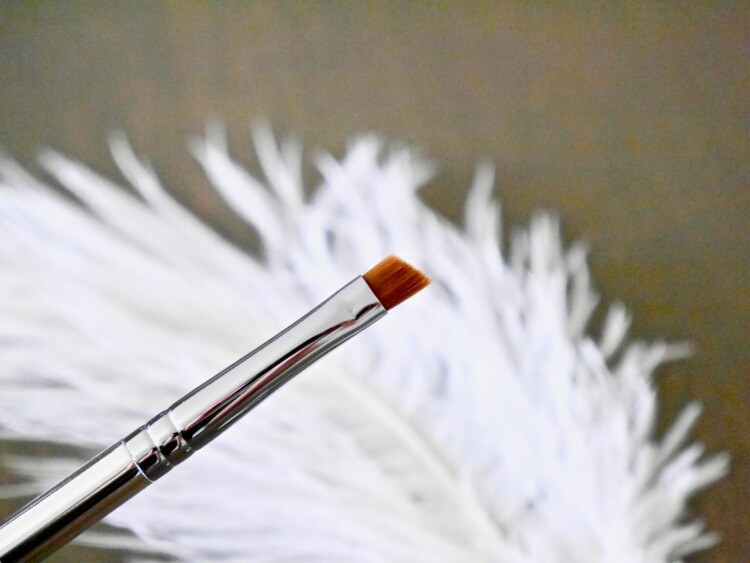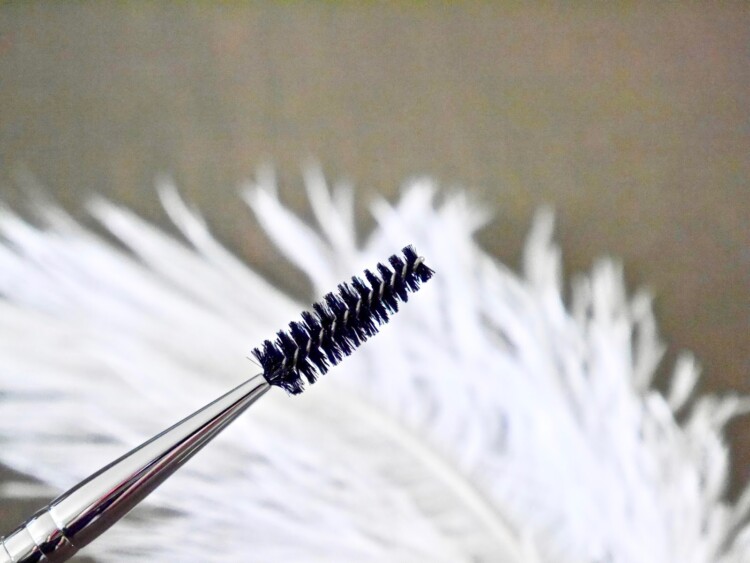 The slanted brush makes application so freaking easy and it spreads the product smoothly and evenly.  It's almost impossible to get a patchy application with it. The spoolie is definitely one of the best that I have ever used. It separates and combs through both my eyelashes and eyebrows perfectly. I really wish this brush was sold separately because it deserves its own recognition!
Is there a negative to the brow pomade? The only one that I can think of is the fact I haven't noticed any difference in my eyebrow growth but unlike eyelashes, I find it hard to notice changes with my eyebrows. Maybe I will notice the differences after going through a whole pot? And if I do then I will be sure to report back.
I know I am gushing about Plume Nourish & Define Brow Pomade like a lovelorn teenager but these are so good and I seriously adore using both. Will I repurchase? It's a 110% yes even though I don't see myself repurchasing any time soon because a little goes a very long way.
Plume Nourish & Define Brow Pomade 
retails for 
US$38.00
 and is available for purchase through 
PlumeScience.com
*Products marked with * were received for free but my thoughts and opinions are 100% unbiased, honest and my own.  There is no place for any sort of BS here.