Marcelle has been on my list to try ever since I touched down in Canada however, the higher price range in comparison to other drugstore brands has kept me away…until the Target liquidation sale happened.
I am having a severe Target liquidation sale withdrawal as I am typing this so if this post doesn't make much sense then you'll know why.
One of the 'beauty' of being old-er (gawd, I hate that bloody word) is that anything with the word anti-wrinkle, anti-aging, anti-sagging is an instant magnet to me. The desperation of trying my very best to age gracefully has recently scaled to a new height.
Why? I've no idea. Blame it on the hormones is my go-to excuse these days.
When my eyes landed on Marcelle New Age Anti-Wrinkle Makeup, I had to pick it up despite hubby's scowl at me. Do I need another base product? No but it's anti-wrinkle, nuff' said.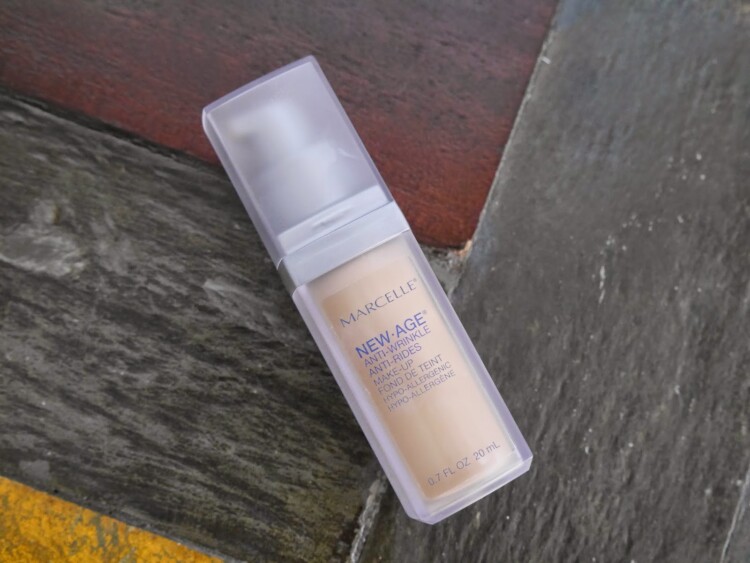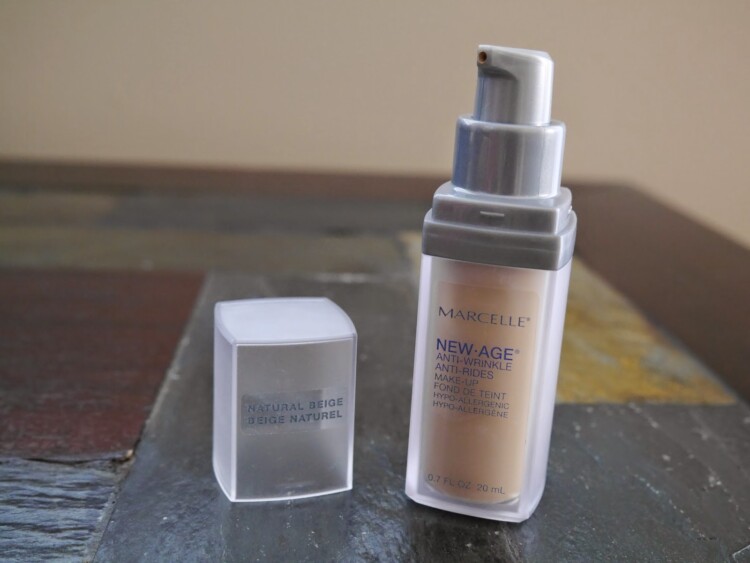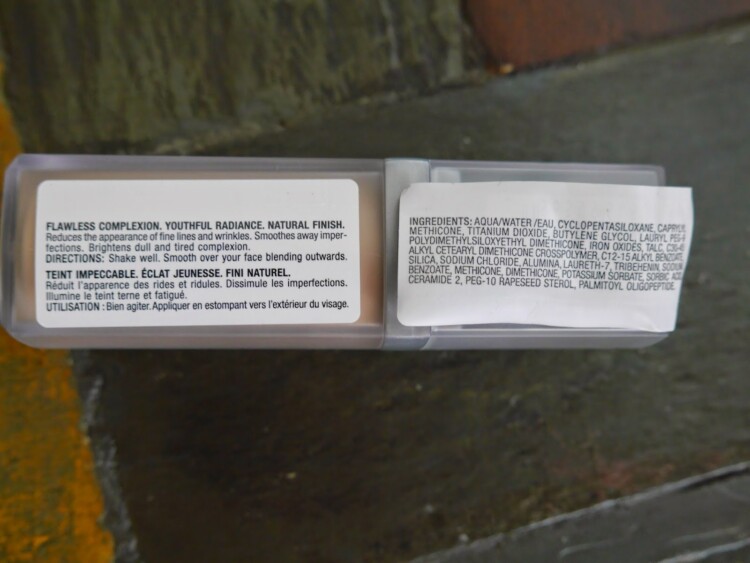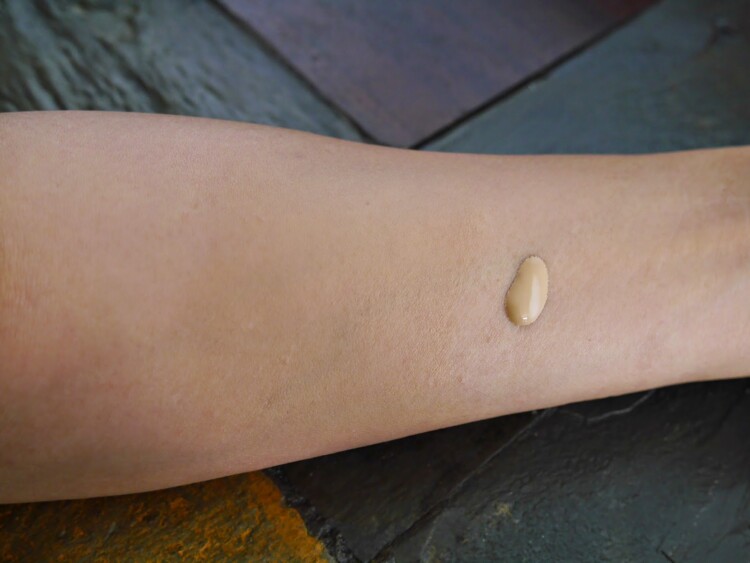 (LEFT: Blended; RIGHT: Foundation out of the bottle)
This foundation claims to give a flawless complexion, youthful radiance, reduces fine lines and wrinkles, brightens the skin with a natural finish. And while I am happy to say it delivers on most of its claims however, I'm not quite sure about the reducing fine lines and wrinkles part.
The foundation is housed in a plastic bottle and comes with a pump. I do love anything that comes with a pump as it's much easier to control the amount to dispense and it's hygienic.
This is a very light foundation with sheer coverage, it's almost like a tinted moisturizer. It's actually one of the most lightweight foundations that I own. You probably can build it up to a light medium coverage but you definitely need concealer with this.
The foundation blends like a dream and it quickly absorbs into the skin. You will get a gorgeous satin finish that makes your skin looks radiant and glowing. I think this foundation has light reflecting particles that softens the fine lines and wrinkles. The lightweight formula also means the foundation doesn't creep into my fine lines instead it seems to smooth them out.
The bad news is I will only recommend this foundation to anyone who has a good and healthy skin. If you have blemishes and uneven skin tone then this is not the foundation for you. I also find that my skin will start to shine a little at the end of the day but that is after a long 9 hours wear.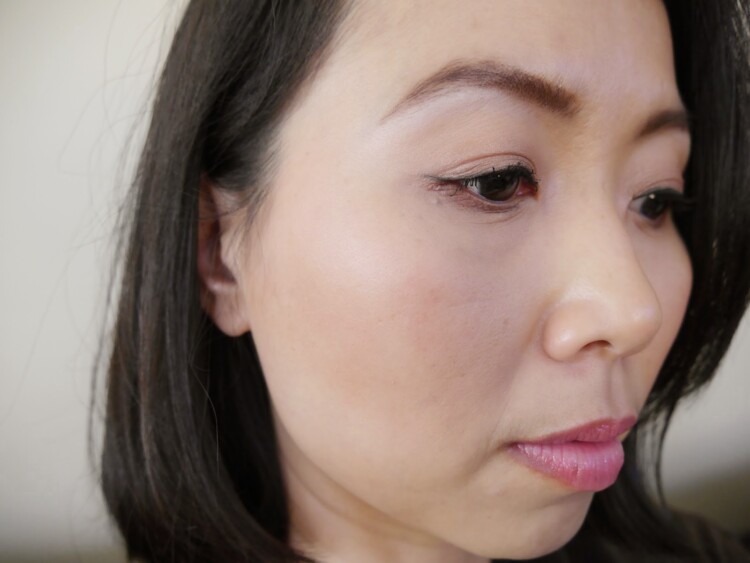 On me
Marcelle has impressed me with their lip liner (reviewed here) and now I am equally impressed by this foundation. I must say that Canadian makeup brands have taken me by surprise. I have been discovering gem after gem and so far, none have left me disappointed.
I have a feeling that I will be purchasing more products from Marcelle soon.
NOTE: I think Marcelle has since changed the packaging of this foundation (check here).
Have you tried anything from Marcelle?