Make Up For Ever is a brand that you have seen featured on here countless times and almost every time I sing the praises about their products. I have tried almost everything from the brand; eyeshadows, lipsticks, highlighters, mascaras (no, just no), setting powders, eyebrow products, base products, you name it and I probably have tried it.
Today I will be sharing one of the newest launches, the new Matte Velvet Skin Full Coverage Foundation*. This foundation is available in 40 shades and I chose the shade Y355* which is described as Neutral Beige and it's currently the perfect shade for my Summer tan skin.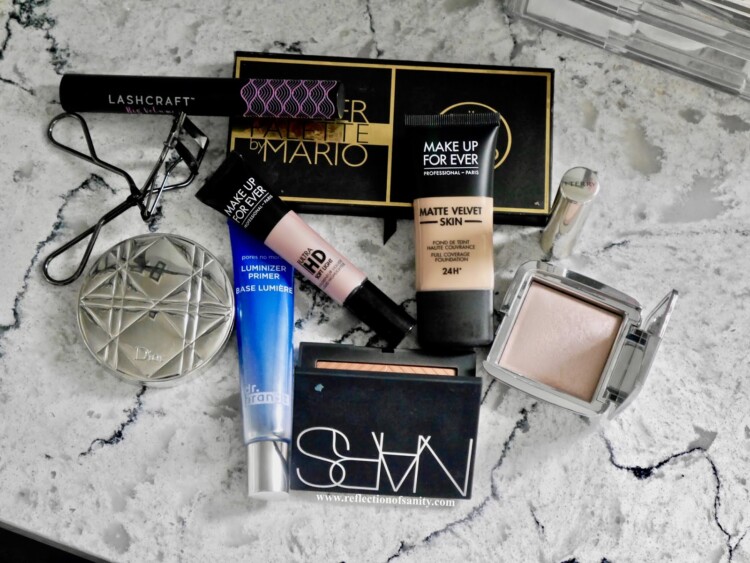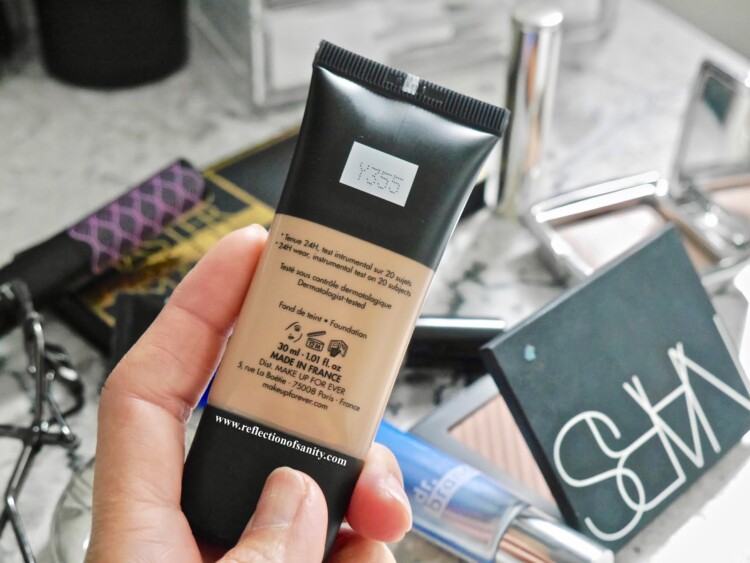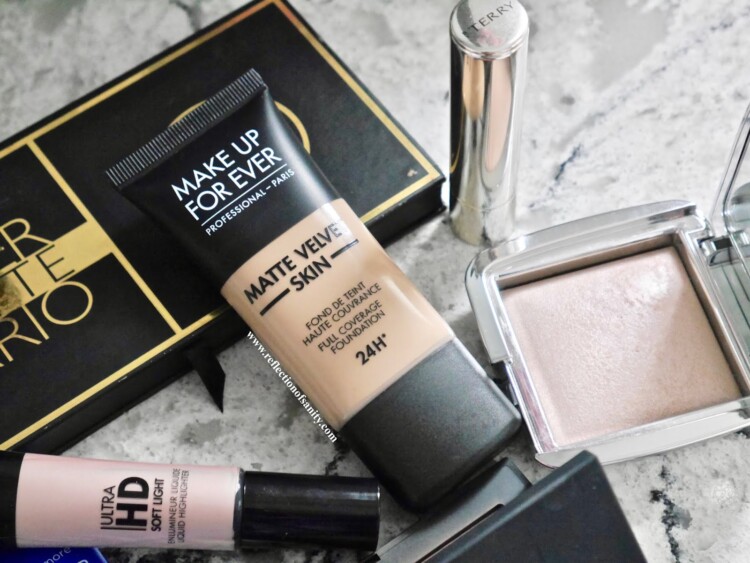 I know some of you will probably think this review will be a negative one as I have been very vocal about my dislike for matte foundations but this is an exceptional product. It's love at first use and I have been using it almost everyday since receiving it.
The texture is definitely thicker than what I am used to, not quite a mousse but a thick cream. Initially I expected it to be a nightmare to blend and would end up sitting on top of my skin but lo and behold, the finish looks like skin and feels like nothing on my face. Application is equally beautiful with either brush or a damp sponge but I dislike using my fingers with it due to the thick texture.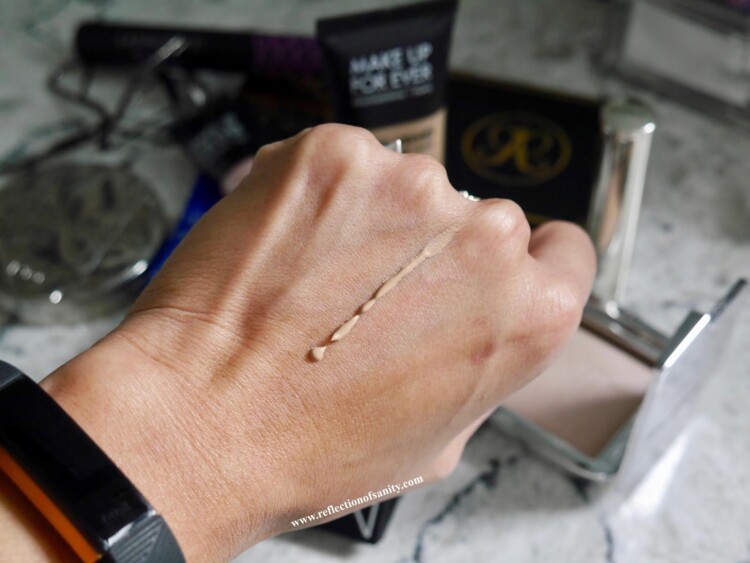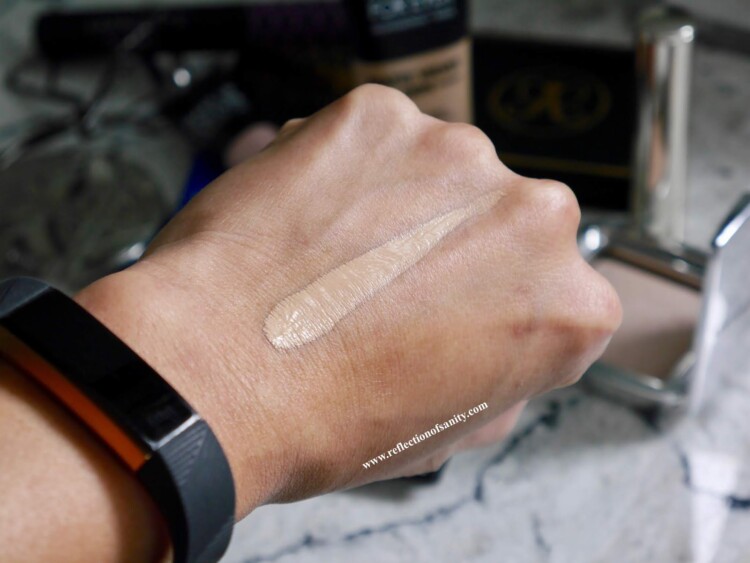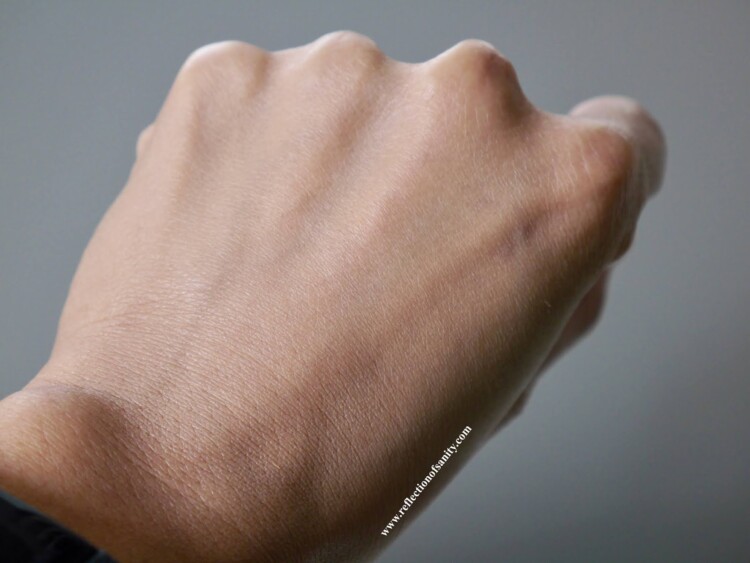 I would describe the finish as demi-matte and a tiny dollop offers a light medium coverage and it's easily buildable to medium-full without looking cakey. It also pairs beautifully with multiple primers; NYX Angel Veil, Becca BackLight Primer, Dr. Brandt Illuminating Primer, Milk Makeup Blur Stick, Hourglass Mineral Veil, YSL Touche Eclat, Laura Mercier Illuminating Primer, cult favourite Smashbox primer and finally, Marc Jacobs (Under)cover Perfecting Coconut Primer. The only one I dislike it with is Dermalogica SkinPerfect Primer SPF30 but I dislike the primer regardless the foundation I pair it with, I swear it enhances every single one of my skin textures. I'm also a huge fan of the squeeze tube packaging. Yes, it may not be the fanciest but it allows me to dispense the perfect amount and it's hygienic. And unlike Dior BackStage Foundation (also matte finish), this doesn't dry out my skin and I can wear it everyday for a week or more without dry spots popping up all over my face. On top of all that goodness, this foundation lasts up to 11 hours on my skin before I noticed fading.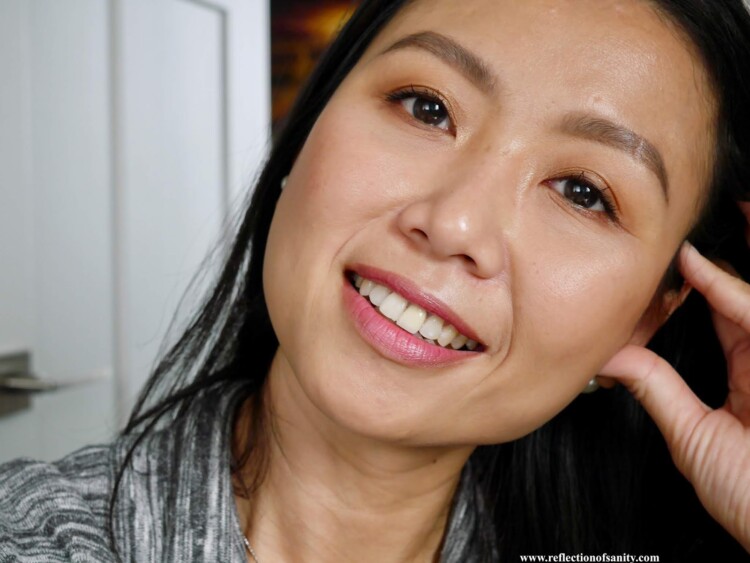 Is there a negative to this foundation? Not really a negative but one thing to note is this foundation dries down a shade or two darker. It's not oxidation, the shade doesn't go darker or become orange as the day goes by but within a minute or two of application, you will notice the difference in how it dries on the skin. Bear this in mind when buying and swatching this foundation. Make Up For Ever did it again and this is another brilliant launch from the brand. If you are a fan of demi-matte, oil-free, medium and buildable foundations that looks like skin and feel next to nothing on the face then I highly recommend giving this a try. *Product marked with * was received for free but my thoughts and opinions are 100% unbiased, honest and my own. There is no place for any sort of BS here.