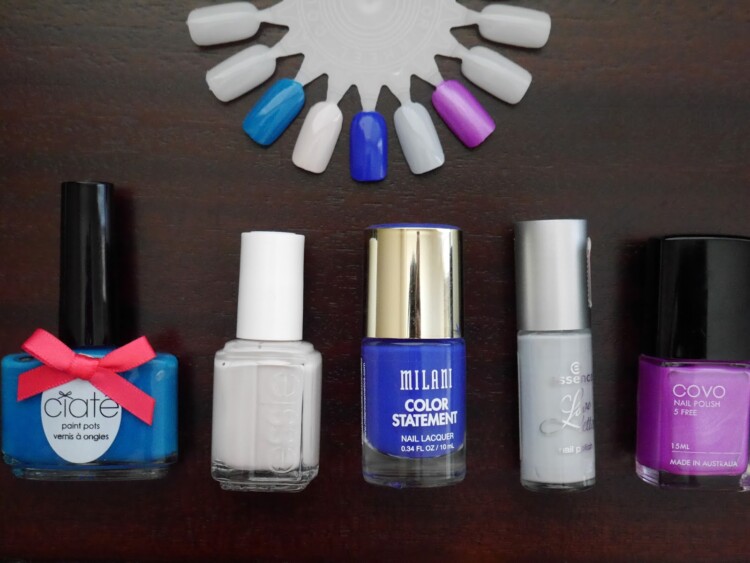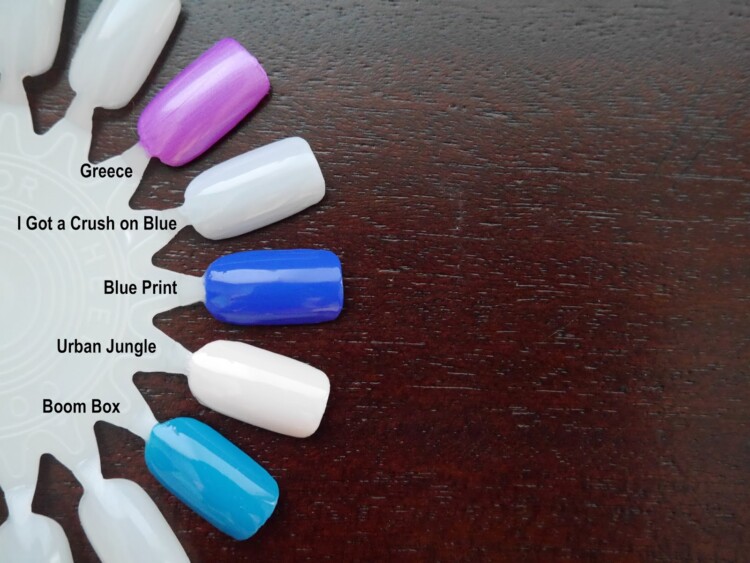 What, Shireen?! A freaking nail polish post?! Yep, this post has been a long time coming and I finally received my nail wheels (special thanks to Angie from Chocolate and Lipstick for letting me know where to get nail wheels) and today I'll be sharing the five nail polishes that are permanently in my rotation throughout Summer.
Ciate 'Boom Box'
Depending on the lighting in the room, Boom Box bounces between looking like teal and electric blue. All I need is a quick two coats and I'm done. One coat is not fully opaque and the first layer can sometimes be streaky but I have no problems with the second layer. I absolutely love this as pedicure and my toes look lovely with it while wearing sandals.
Essie 'Urban Jungle'
I am obsessed, OBSESSED with anything pale, almost whitish and Urban Jungle fits everything that I need for my manicure. Urban Jungle is white with a slight pink undertone to it and application is surprisingly smooth without any streakiness. This looks amazing against my very tanned skin, major love.
Milani Color Statement '26 Blue Print'
Bright, bold and blue, what is there not to love? This is my first nail polish from Milani and I am head over heels in love. I could easily get away with only one swipe as it's fully opaque. The drying time is really quick and as pedicure, it lasted me for more than a week without chipping.
Essence Love Letters Nail Polish '02 I Got a Crush on Blue'
This is one of my best nail polish purchases as I picked this up from the clearance rack in Shoppers. I bought this for 99cents, yep, you read that right. It's a soft grey with a slight blue undertone in it and easily lasted for four days as a manicure before showing signs of wear on the tips of my nails. I do need two coats as it's not fully opaque and the first layer can look streaky.
COVO 'Greece'
This nail polish is the only one that I brought with me from Malaysia while the other forty or more were given away. This gorgeous lilac shade is fully opaque with one coat and is absolutely gorgeous as a pedicure. It also easily last more than a week as pedicure without chipping, win!
What is your favourite nail polish for Summer?