It has been ages since I spoke about fragrances, why? Well, I am a creature of habit so there are certain areas of my life where I refuse to step out of my comfort zone. For the longest time I wore only two perfumes, Angel by Theirry Mugler and J'Adore by Dior and I didn't think that it would ever change. But life as we know it can be full of surprises, sometimes it's full of assholes and other times like today's post, life can be really sweet. The last few months of 2017 saw the appearance of three new perfumes in my rotation and I literally have been reaching for one of them every single day. So much so that I have not shown much love to my beloved Angel.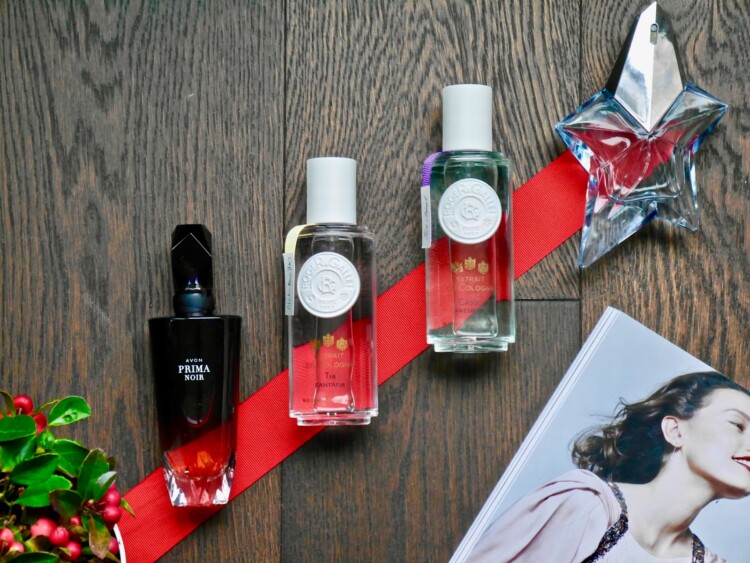 ROGER & GALLET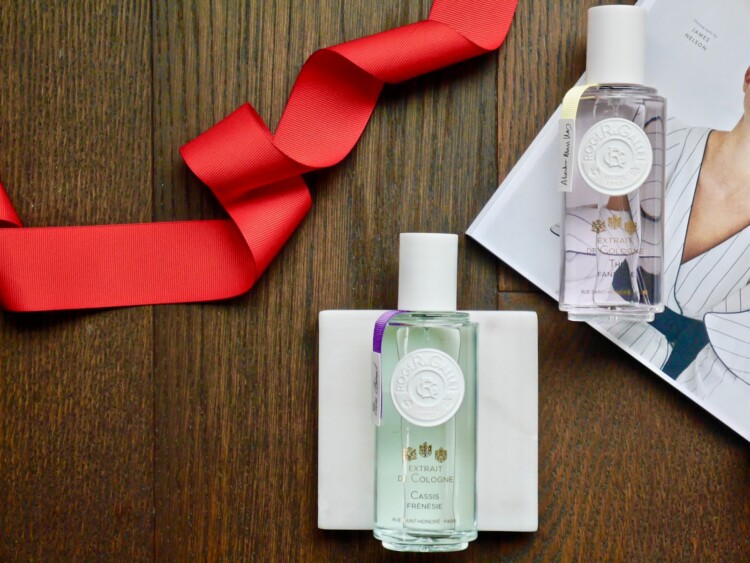 Let's start with the ones that I have so much to talk about; Roger & Gallet colognes. A few months ago I started seeing Ash (say hello here) declaring her undying love for a few of the colognes all over her Instagram page (which I highly recommend checking out because she takes the most beautiful pictures!) and of course, it got me intrigued. I am pretty new to the brand and my first experience with Roger & Gallet turned out wonderful (read here) so naturally, I was dying to get my hands on one of the colognes.
Turned out lady luck was on my side and I was accepted to GlamSense Roger & Gallet campaign and lo behold, I was sent these two full sizes. I won't lie, I thought I died and went to fragrance heaven.
Cassis Frénésie Extrait de Cologne* (C$80.00/100mL) is a scent that you either will like or hate it, I don't think there will be an in-between. It's key notes are Cassis Black Currant Bud Absolute, Pepper Essence, Rose Infusion and let's just say, you can really smell the pepper. It's a strange mixture of spicy and floral but it's a very fresh and uplifting scent. Thé Fantaisie Extrait de Cologne* (C$80.00/100mL) on the other hand is a scent that everyone would love. It has the perfect balance of freshness and sweetness and it reminds me of a crisp, early morning Spring air. It's key notes are Black Tea Extract, Benzoin Resinoid and Sandalwood Essence and I see myself reaching for this especially during Spring and Summer. Both fragrances are surprisingly very long lasting on me as I still get a hint of the scent after 6 hours.
AVON PRIMA NOIR (Currently on sale for C$19.99 normal price C$30.00/ 50mL)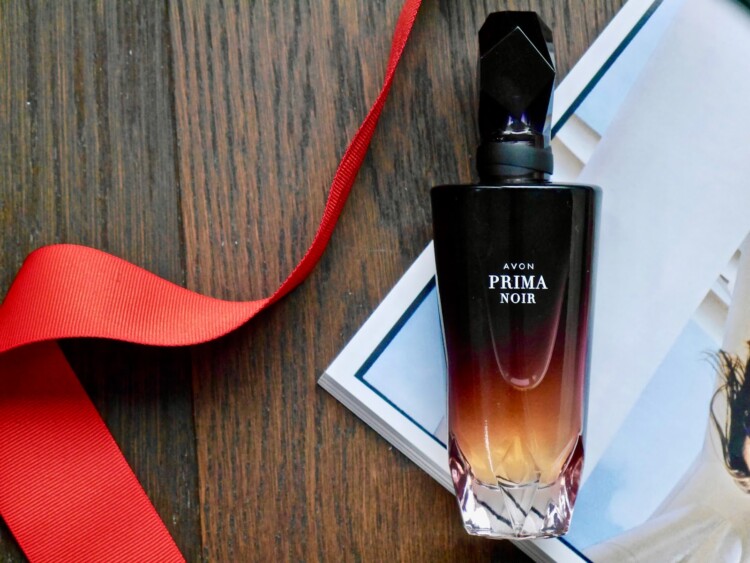 Avon Prima Noir* was the one that almost got away because I thought a budget price fragrance would never be good enough for me. Well, slap me silly and shame on me for thinking so as this is such a stunning fragrance!
The key notes are jasmine and dark vanilla (the description also states silky violet as one of the key notes but what the heck is silky violet?!) and this is such a sensuous, sophisticated, mysterious and sexy scent. The first whiff reminded me of YSL Black Opium, so much so that I took this bottle to work so I could compare them side by side. At one whiff both might seem similar but YSL Black Opium is very strong and perfumey while Prima Noir* is much softer and you can detect the dark vanilla in it. The lasting power is also remarkable as I could still smell it on me after 6 hours.
I have been wearing this a lot and I will definitely repurchase when I run out of this bottle.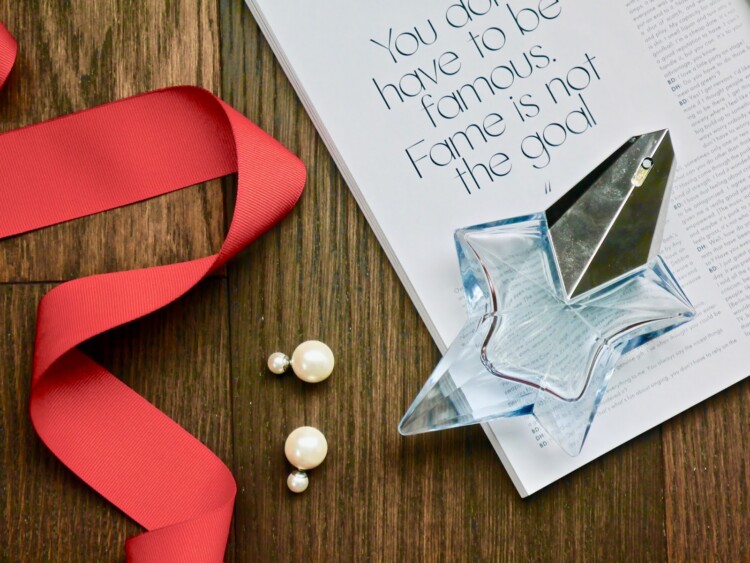 Meet the fragrance that has been in my life since 2007, Angel by Theirry Mugler. The key notes to this unique scent are bergamot, sweet red fruits, vanilla, caramel and patchouli. So many women have stated that this is a very sweet scent which baffles me because it is anything but that. I have always found Angel to be a mixture of fruitiness and spiciness but I believe it smells incredibly different on everyone.
It's uniqueness makes me a very loyal fan and if I could only wear one fragrance for the rest of my life then it would be Angel.
What are your favourite fragrances?
*Products marked with * were received for free but my thoughts and opinions are 100% unbiased, honest and my own. There is no place for any sort of BS here.