I am really excited to write this review, in fact I'm so excited that I would let the pictures do most of the 'talking'. There are just no words to describe how impressed I am with these offerings from Urban Decay but trust me, they are very good.
I received a sample of Urban Decay 24/7 Glide On Lip Pencil in shade Ozone with two samples of Revolution High-Color Lip Gloss in shades Failbait and Bittersweet in my ipsy May Glam bag (reviewed here). On first glance, I must admit that I was disappointed to receive lip gloss because I am not a fan of them however, that soon changed after using it for the first time.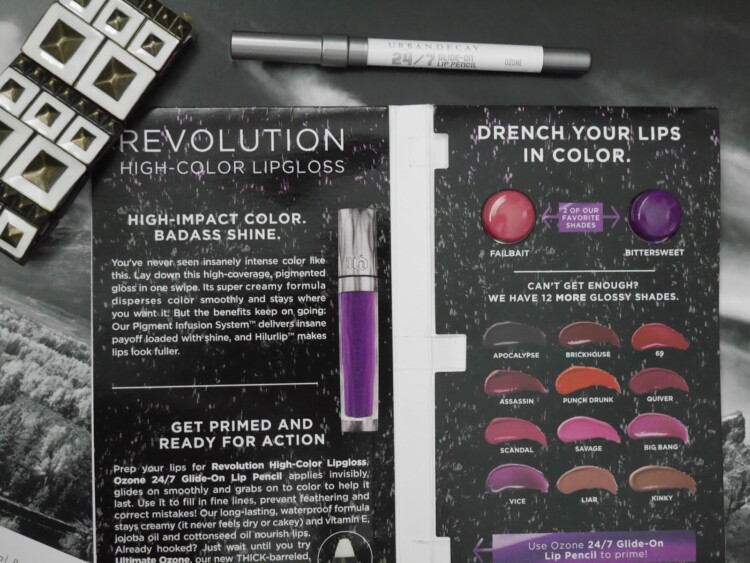 The mini sample that I received from ipsy May Glam bag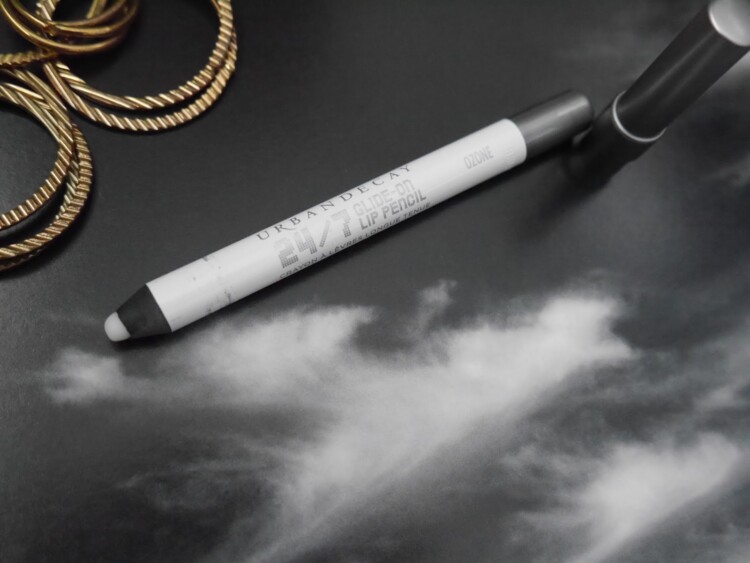 No swatches for this as it's transparent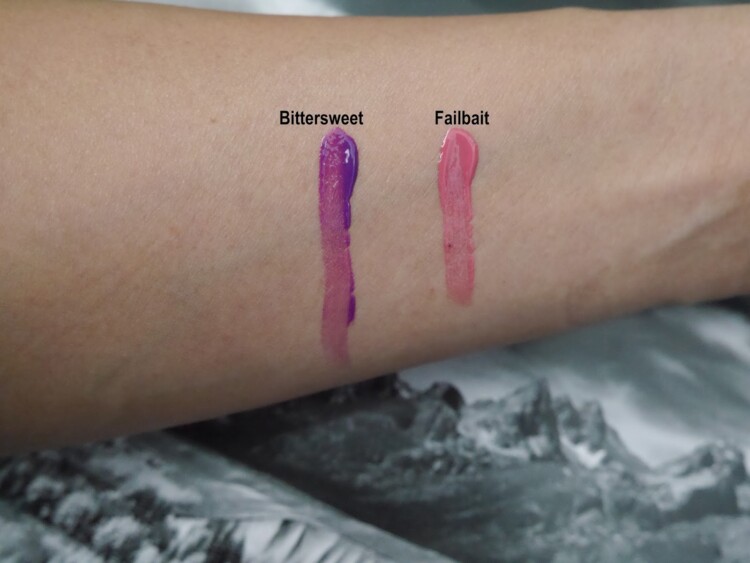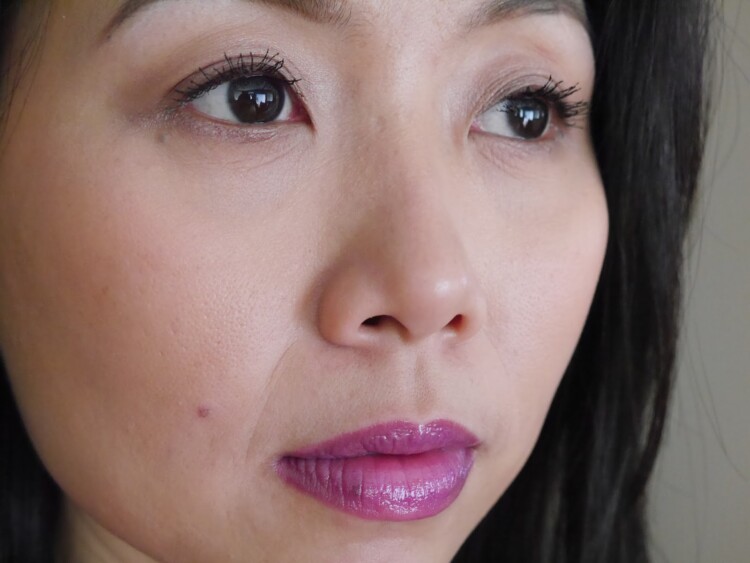 Freshly applied at 10.30am
​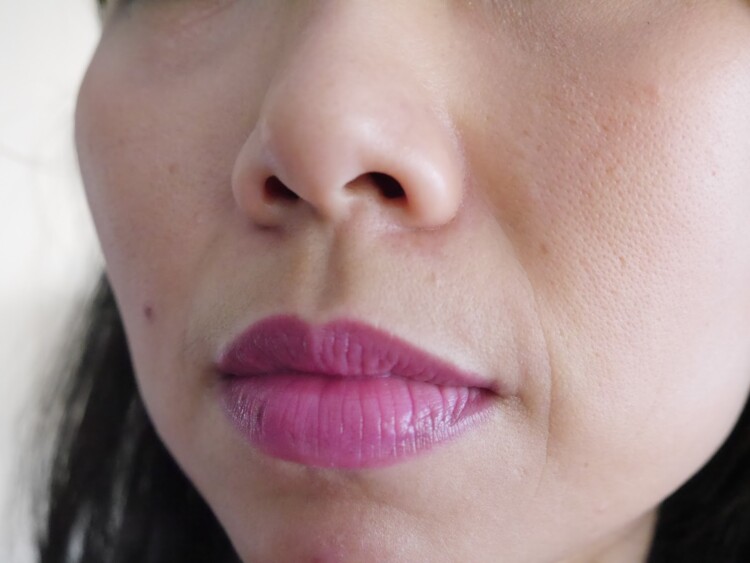 At 4.30pm (no touch up with eating, snacking and drinking)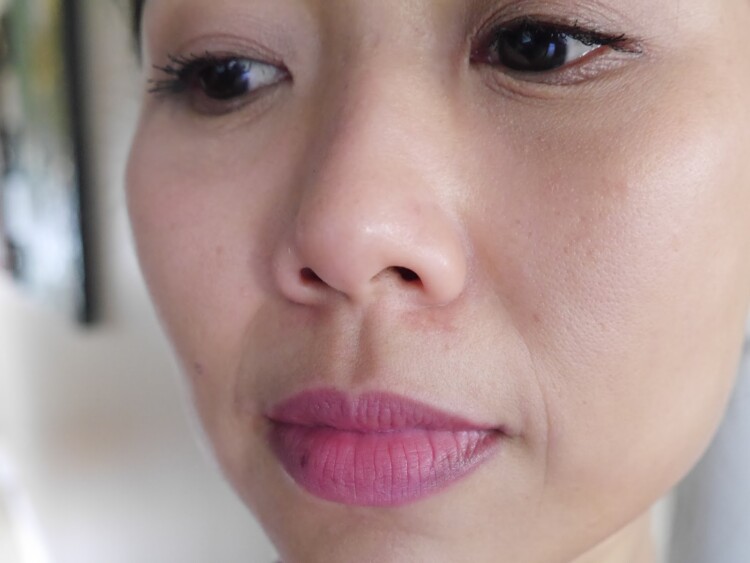 At 7.30pm (no touch up and after dinner)
Ozone is a transparent lip pencil that is meant to prime the lips before your usual lipstick application and it does a great job in preventing feathering and smoothing out my lips lines. My lips felt moisturized the whole day and I can easily use this lip pencil without having to apply lip balm beforehand.
Bittersweet looks scary in the sample but when applied, it's a gorgeous purple with a slight pink in it and it's my favourite out of the two samples that I received. It lasted well on me and slowly faded into a stain while leaving my lips feeling moisturized. Not once I had to apply lip balm, amazing!
Failbait is a soft nude pink however, I find it to be slightly pale for me. Strange as I expected it to be the perfect nude shade for me but instead it made me look ill. Failbait also failed to last as long as Bittersweet as I need to reapply every 4 hours and doesn't fade into a stain but I think that's generally the downfall with lighter shades.
Both lip glosses have a thick almost gel like texture, opaque and thank gawdddd, they are not sticky. They felt very moisturizing throughout wear time and not once my lips felt dry and uncomfortable. I also didn't detect any taste or scent in both so thumbs up to Urban Decay for that.
I am so impressed by these lip glosses that I am planning to purchase full size soon. They are the most comfortable, long lasting even without the lip liner and hydrating lip glosses that I have ever tried. Be warned that I have read some reviews stating the wand in the full size product causes splotchy application so thought I would give you a fair warning on that.
I highly recommend to check Urban Decay lip gloss out however, while I like Ozone I don't consider it to be a must buy. If you're budget conscious then opt for the drugstore option and I know for a fact Rimmel has a transparent lip liner. I have the one from Rimmel and if you want me to do a comparison post between both then please let me know in the comment below.
Have you tried Urban Decay Revolution High-Color Lip Gloss? Are you a fan of lip gloss in general?