What is your main concern when it comes to your hair? Dull, coarse, dry, oily, flat like a two day old pancake? (disclaimer: no such thing as a two day old pancake, they are usually gone in 60 seconds.)
My hair is thankfully very healthy because I apply very little heat to it and I am also very boring with it. The last time I attempted to box-dye it was 2013, it was a disaster and I never ever touched it again. I then proceeded to quit washing my hair every day and went sulfate free in 2016 and my scalp and hair have thanked me ever since.
The one problem that always remains is my scalp tends to get oily after day 2 and my hair proceeds to become flat, limp and downright gross. I am not the biggest fan of dry shampoos because they will never give my hair the same clean and fresh feeling so when Live Clean Mineral Clay Rebalancing Shampoo* and Conditioner* landed on my doorstep, I thought I had finally found the solution to end my problems. The range is meant to rebalance oily scalps and dry hair ends and I thought it sounded perfect for my needs.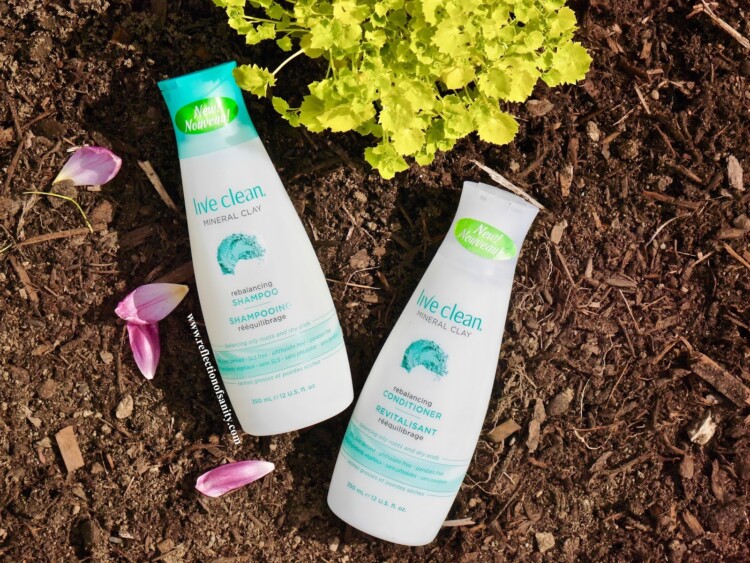 LIVE CLEAN MINERAL CLAY REBALANCING SHAMPOO* ($6.99CAD)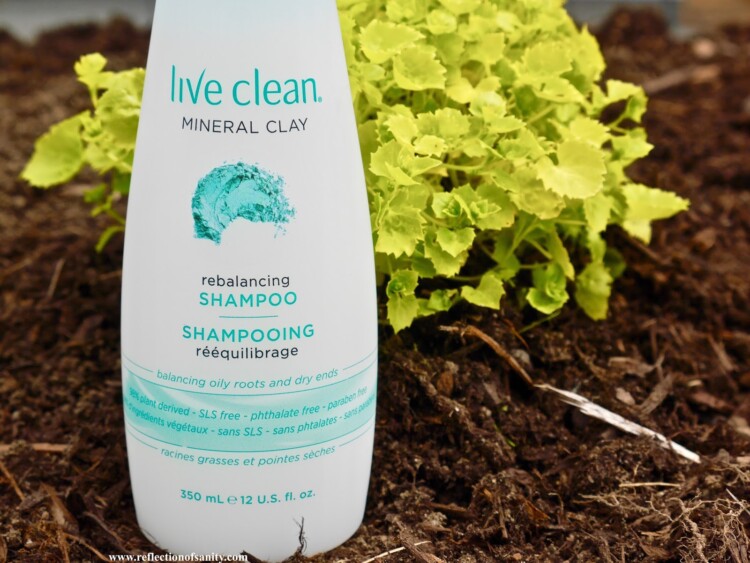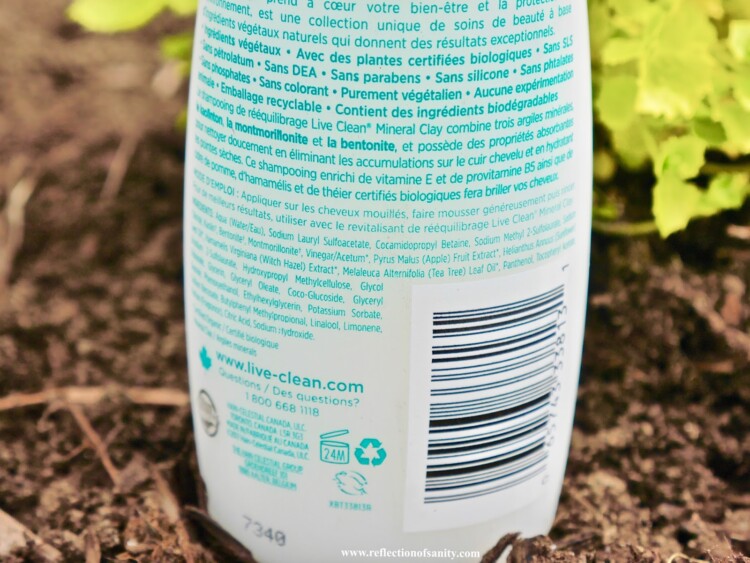 First and foremost, this is not sulphate-free and stupid me didn't realize it until after 3 washes. Is there a reason for me overlooking the smallest detail? Well, I took for granted that this is a clean brand hence is must be sulfate-free. Wrong, I was. This shampoo contains Sodium Laurel Sulfoacetate (SLSA) which is derived from coconut and palm oils and Sodium Methyl 2-Sulfolaurate an ingredient derived from coconut oil. Both have been proven to be much gentler surfactants and SLSA is also known to be hydrophilic meaning its molecules more readily dissolve or absorb in water which in return makes it rinse away faster. While both are naturally derived, they are still sulphates so if you avoid all sulphates then you will want to skip Live Clean shampoos. I know some reviews out there claim that the range is sulphates free, it is not nor did the brand claim to be. A little goes a long way with this shampoo, it gives an amazing lather and rinses off quickly too. It smells fresh, the scent is not overpowering and it doesn't leave my hair feeling stripped. Did it prolong the amount of days that I can get away without washing my hair? Yes and no, my hair definitely looks and feels great but I still have to wash my hair after 2 days as my scalp will start looking a little greasy. Repurchase? No, even though I enjoyed the shampoo, I am trying to avoid all sulphates in my haircare so I'll be passing this to a friend.
LIVE CLEAN MINERAL CLAY REBALANCING CONDITIONER* ($6.99CAD)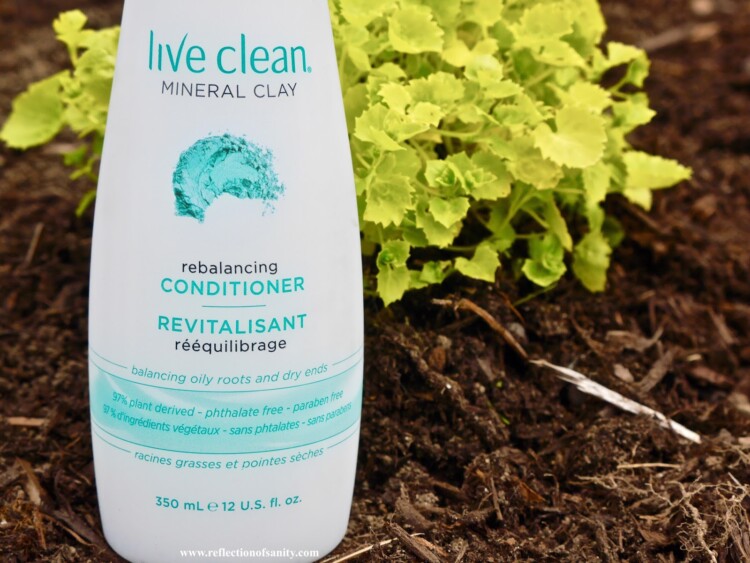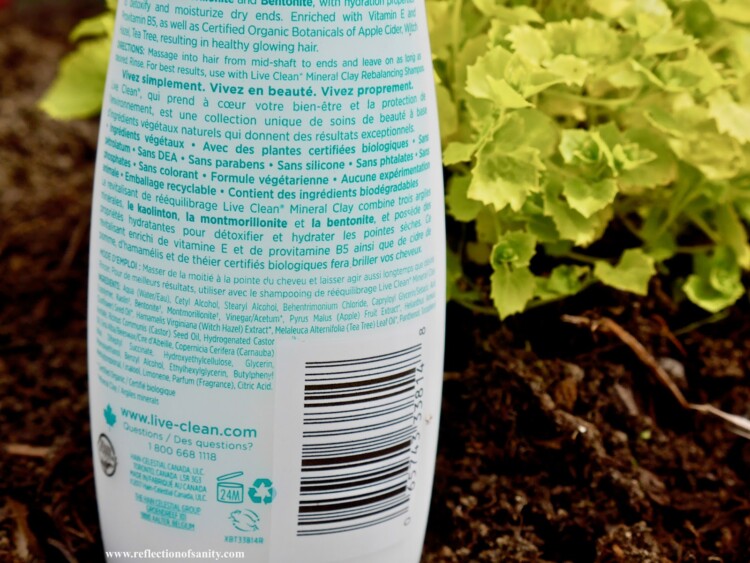 Do you how hard is it to fall in love with a conditioner especially when my hair is not problematic? Well, it's safe to say I love this conditioner! It contains fatty alcohols, kaolin, vinegar, Panthenol (Vitamin B5), Tocopheryl (Vitamin E), sunflower seed oil, tea tree leaf oil, castor seed oil, apple fruit and witch hazel extracts and much more goodness.
The texture is surprisingly quite light and a little goes a long way for my shoulder-length hair. I apply it only halfway downwards and it rinses off quickly too. It nourishes my hair without weighing it down and makes my hair softer, smoother and healthier.
Repurchase? Definitely! It's an amazing conditioner which performs like the high end but comes with a budget-friendly price.
If you are new to Live Clean then I highly recommend checking out the brand. Their shampoos are unfortunately not for me because of my own personal choice but if you don't mind gentler sulphates then I highly recommend checking them out. I also recommend checking out their hand and body products which are absolutely lovely.
Are you familiar with Live Clean?
*Products marked with * were received for free but my thoughts and opinions are 100% unbiased, honest and my own. There is no place for any sort of BS here.