It feels like forever since I last spoke about haircare, okay, maybe it wasn't so long ago but I find haircare is a tough topic to talk about. First, let me explain the condition of my hair…
It's virgin, thin, flat and very fine. In other words? It's boring AF.
Honestly, there are only two problems that I face with my hair; volume or lack thereof and I shed worse than Juno, my Weimaraner. No, scratch that, actually I shed more hair than she does. *insert eye roll*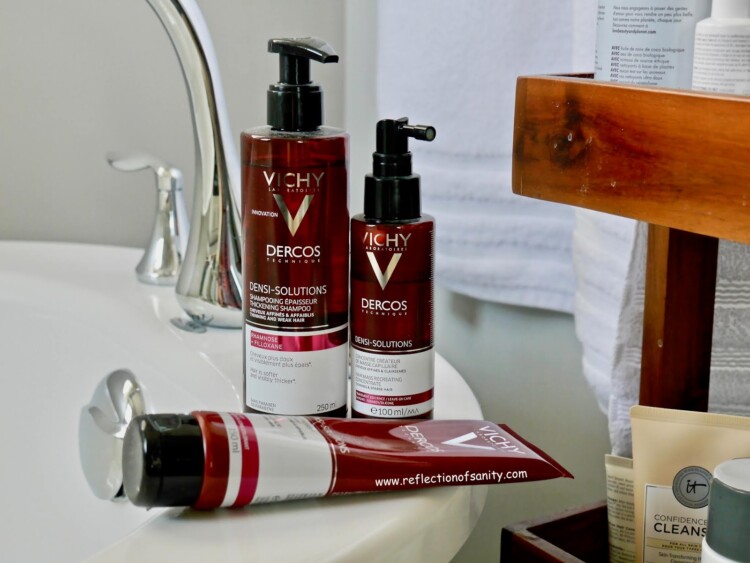 Vichy introduced Dercos Densi-Solutions end of last year which claims to make hair thicker, stronger and healthier. The range consists of Thickening Shampoo*, Fortifying Thickening Balm* and Hair Mass Thickening Concentrate*.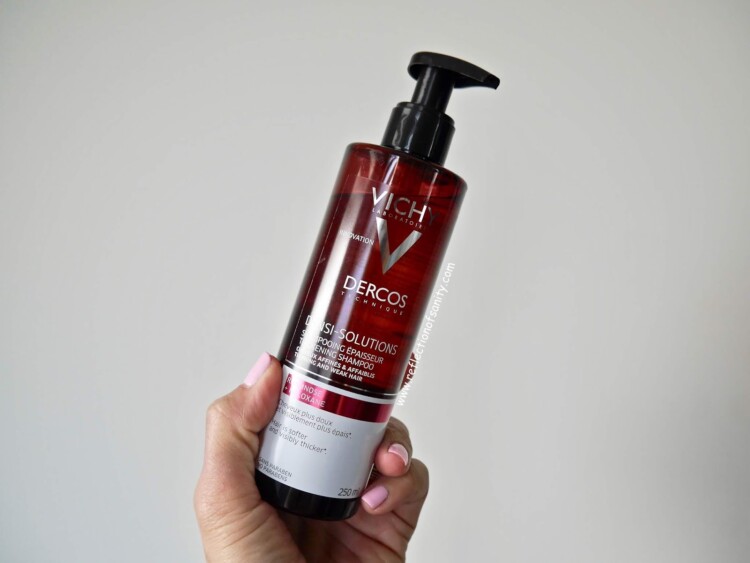 Unfortunately for me, the shampoo contains SLS so I only tried it once. It lathered up really well, left a very pleasant and slightly cooling sensation to the scalp and cleansed my hair well without leaving it feeling stripped. The shampoo contains Rhamnose which stimulates the fibroblasts to provide elasticity to hair fibres, Filoxane to provide nutrition, protection and reinforcement and Vitamin E which neutralizes free radicals to protect proteins in hair. If you are not fussed about SLS then it's worth checking out this shampoo. Now let's move to the other two products; the Fortifying Thickening Balm* and Hair Mass Thickening Concentrate*. The balm is actually a lotion that you massage into the scalp and then apply the leftover to the hair. It contains Rhamnose, Vitamin E and Ceramide R which helps to strengthen the hair. The texture is lightweight, melts into the scalp leaving a fresh and cooling sensation and smells pleasantly minty. It rinses off easily without leaving my scalp feeling oily and leaves my hair feeling silky smooth and soft.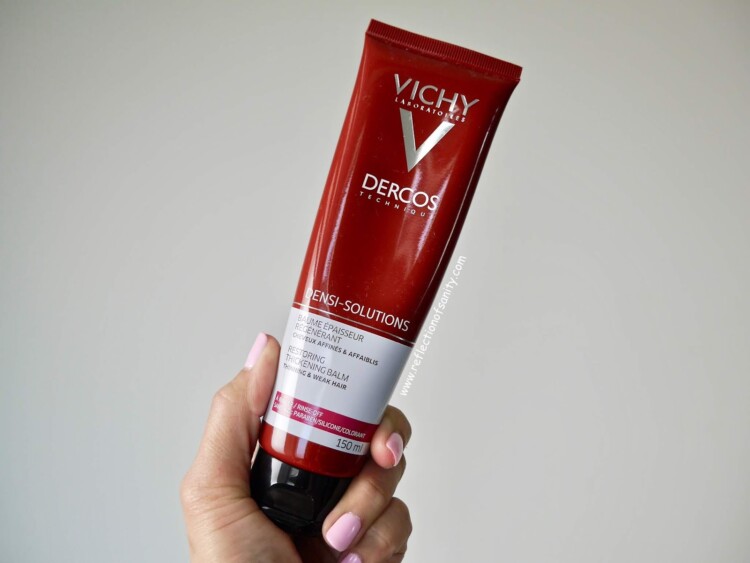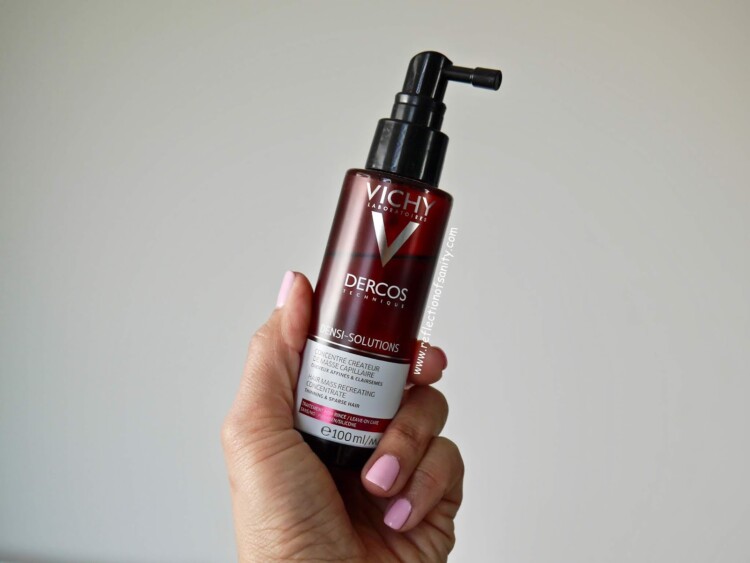 The thickening concentrate is by far my favourite hair/scalp tonic that I have ever tried. Just like the other two products, it contains Rhamnose and Vitamin E but with the addition of Stemoxydine which helps to stimulate hair follicles and Resveratrol which improves stemoxydine efficacy and prevent damages that leads to hair thinning. It comes in a spray bottle and all I need is 3-4 spritzes and massage it into the scalp. It doesn't cause my scalp to go oily after a day like most that I have tried and I love the fresh minty scent and slightly cooling sensation that it leaves. I have been testing both since October last year and I noticed tremendous improvements to my hair. It's so much stronger, healthier, shinier but the biggest difference was the huge decrease in fallout. I used to have clumps of hair rinsing away whenever I wash but now there are barely any. Even my hairstylist complimented me on how strong and healthy my hair is when I went for a much-needed hair cut a few weeks ago. Dercos Densi-Solutions definitely improved my hair but it's not a quick nor short solution. You have to be consistent using it for at least the first 2-3 months and at least once a week for maintenance. Do I recommend it? 100% yes IF you can get into a routine with the products but if you are fickle and love trying and using different products all the time then it's definitely not for you. What are your thoughts on Vichy Dercos Densi-Solutions? Have you tried similar products? *Products marked with * were received for free but my thoughts and opinions are 100% unbiased, honest and my own. There is no place for any sort of BS here.