Skinceuticals is a brand that needs no further introduction. The brand is highly trusted and swear by the beauty enthusiasts around the world. The brand is founded by a dermatologist back in 1994 and has been going on from strength to strength ever since. The product formulations are backed by science and while the price range does make some cringe myself included, I have yet to be disappointed by any of their products.
Today I will be sharing my thoughts on the cult favourite and probably the best selling product from the brand, the famous SkinCeuticals C E Ferulic Acid Serum. This serum was launched back in 2005 and many friends both in real life and online world highly raved about it. I remember a customer back when I was working in the beauty department who was 68 years old but looked at least a decade younger and when asked of her fountain of youth, she actually mentioned this serum.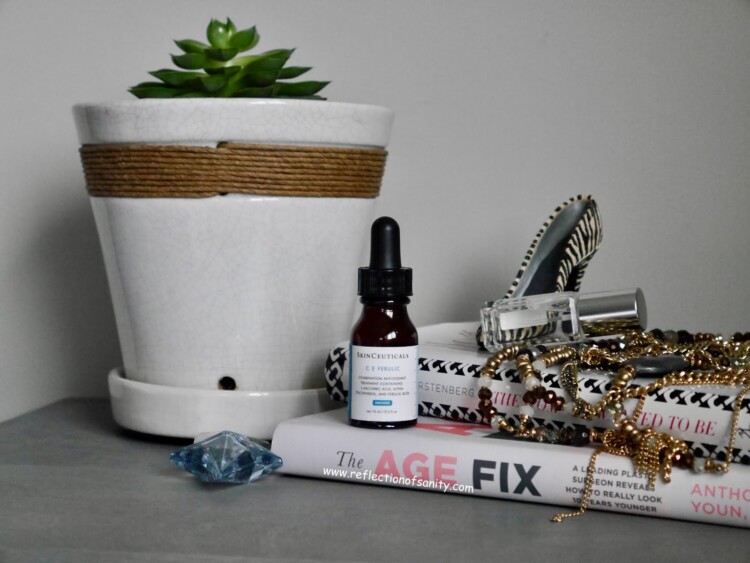 So what makes C E Ferulic Acid Serum so special? It's a combination of Vitamin C, Vitamin E and Ferulic Acid and was the first of its kind and continue to be the one until today.
Ingredient:
aqua / water / eau, ethoxydiglycol (solvent), ascorbic acid (15% Vitamin C), glycerin (humectant), propylene glycol, laureth-23 (texture enhancer), phenoxyethanol (preservatives), tocopherol (1% Vitamin E), triethanolamine (pH balancer), ferulic acid (0.5% plant-based antioxidant which enhances the stability of Vitamin C & E), panthenol (proVitamin B5), sodium hyaluronate (HA, humectant)
The ingredient list is short but sweet and after testing it for a month and it truly pains me to say this…the hype is real with this serum. Why does it pain me to admit it? Because this little workhorse serum is $180.00CAD for 30mL and Mr. Platt actually told me 'don't you dare love that damn thing…'
Sorry hubby.
This lightweight watery serum absorbs almost instantly when massaged into the skin. It doesn't leave any tackiness or residue so much so that I wondered if 3-4 drops were too little. Be warned that the chatters about the scent of this serum are also true, it smells like bacon and does linger for a minute or two.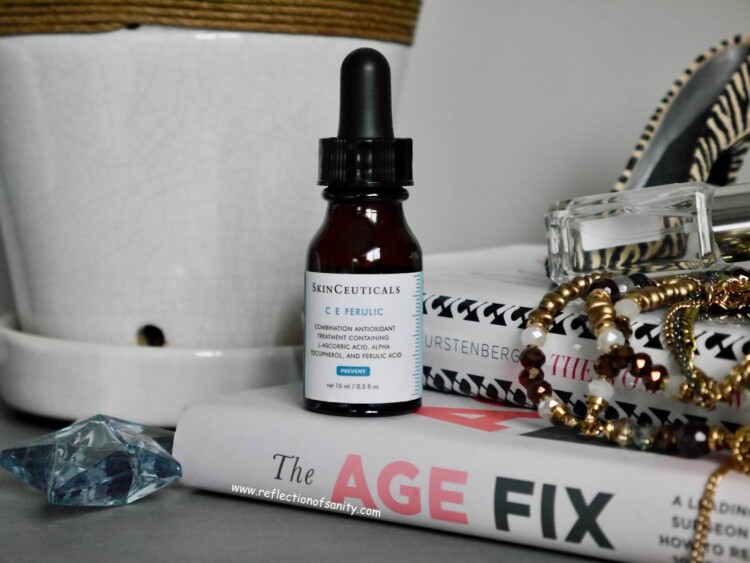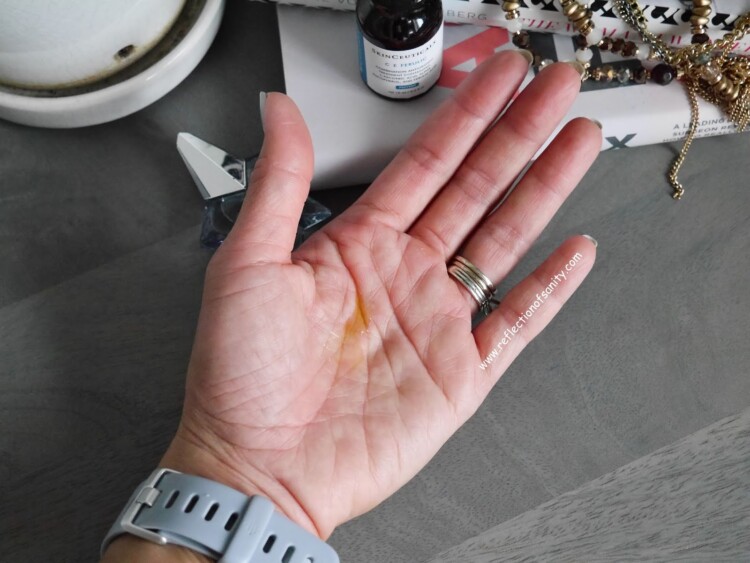 What is most remarkable about this serum is the results; I saw massive improvements in both the texture and clarity of my skin within a week. Now, I have testing skincare vigorously for the past 5-6 years, I have gone through so many brands and products and I am also well aware that you don't see massive improvements that quickly, however, there is no denying that I did with C E Ferulic Acid Serum. I had lots of hyperpigmentations thanks to spending lots of time outdoors during Summer and a bunch of breakouts when the season changed and they started to fade within a mere week. My skin looks clearer, brighter and my pores and fine lines appearances are so much softer. All that said, while Ascorbic Acid is the best and most researched form of Vitamin C, it's also highly unstable, quick to oxidizes due to air and light and can be sensitizing for some. C E Ferulic Acid Serum does come in a dark bottle packaging with a dropper to protect it from breaking down quickly but it's still important to take the extra steps to maintain the product. I keep my bottle in a cold dark drawer and never squeeze the pipette inside the bottle to minimize the exposure to light and air. Who would I recommend this serum to? Anyone who is in their early 30s and above. Of course, any age range could use this serum however, I don't think anyone in their early 20s would reap the full benefits of this serum. SkinCeuticals C E Ferulic Acid Serum may not be in everyone's price range, myself included but this will definitely be a repurchase for me. Skincare is an investment and the results that I got from this serum speak for themselves. Sorry, Mr. Platt… *Gifted but my thoughts and opinions are 100% unbiased, honest and my own. There is no place for any sort of BS here.