The past decade has been an interesting one in the Western beauty market as we are slowly seeing the emergence of more and more products inspired by the Asian beauty world. The first was the introduction of BB cream which Wikipedia stated started in 2012. I thought it was way before that but who am I to argue. And for the past year or two, it was the rise of cushion foundations.
Fast forward to today and it seems almost every beauty brand has their own version of cushion foundations albeit some are better than others. I remember trying a cushion foundation from an online brand and while I initially liked it, it soon went downhill and I never tried another.
Until THEFACESHOP The Miracle Finish CC Cushion* arrived at my doorstep.
THEFACESHOP's CC Cushion Compacts comes with brightening and skin-benefiting properties and are available in three different formulas tailored to suit every skin type.
• Oil Control refreshes skin by controlling sebum and gives a matte finishing.
• Intense Cover has anti-aging and brightening properties and provides weightless perfect coverage without looking cakey.
• Ultra Moist is a deep moisturizing base with a smooth, radiant finish that looks fresh all day with anti-aging and brightening properties specifically formulated for dry skin.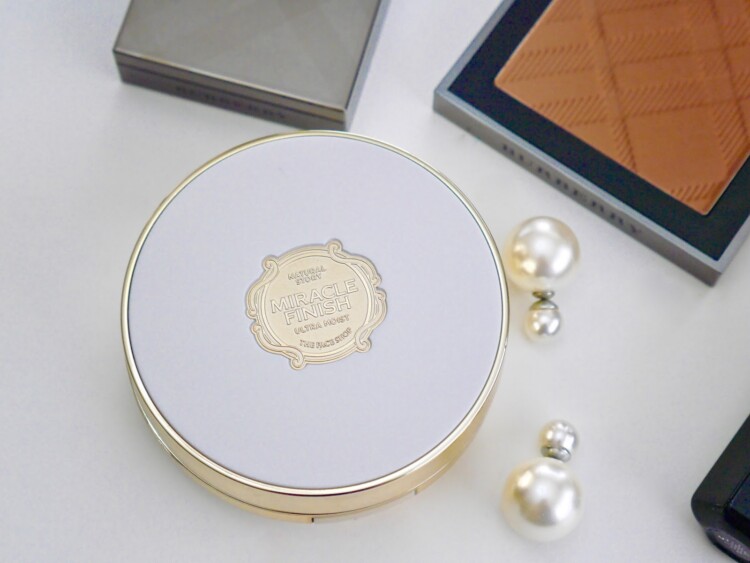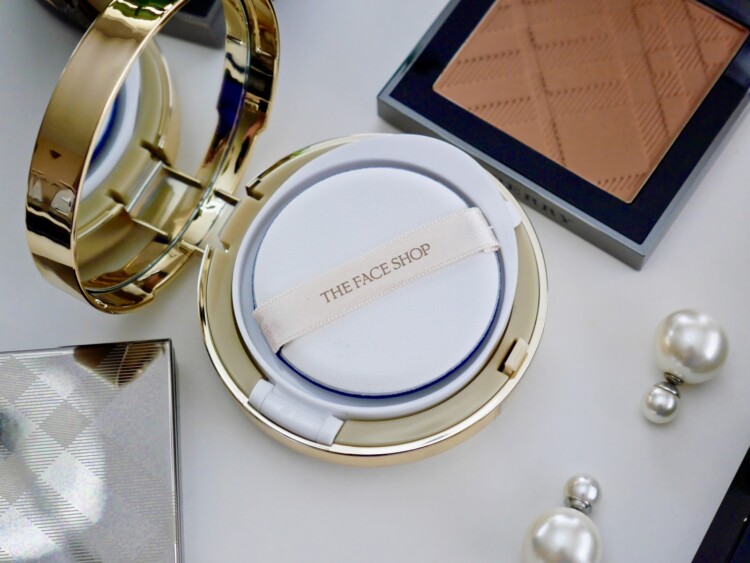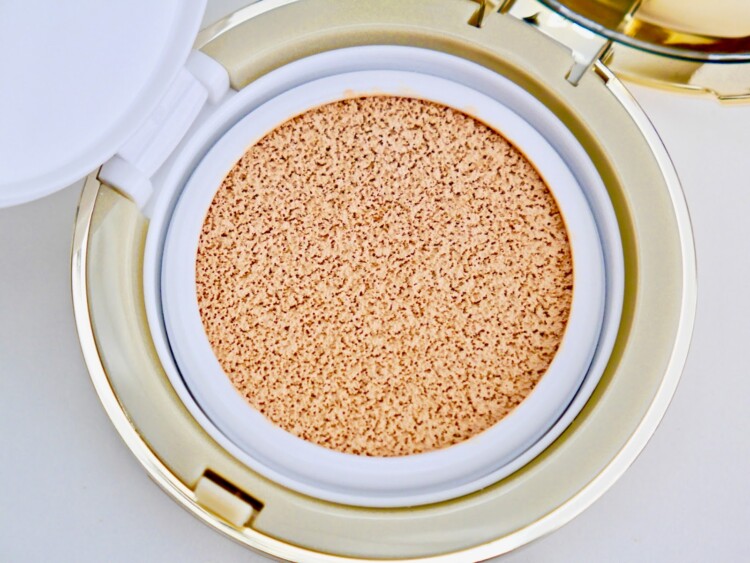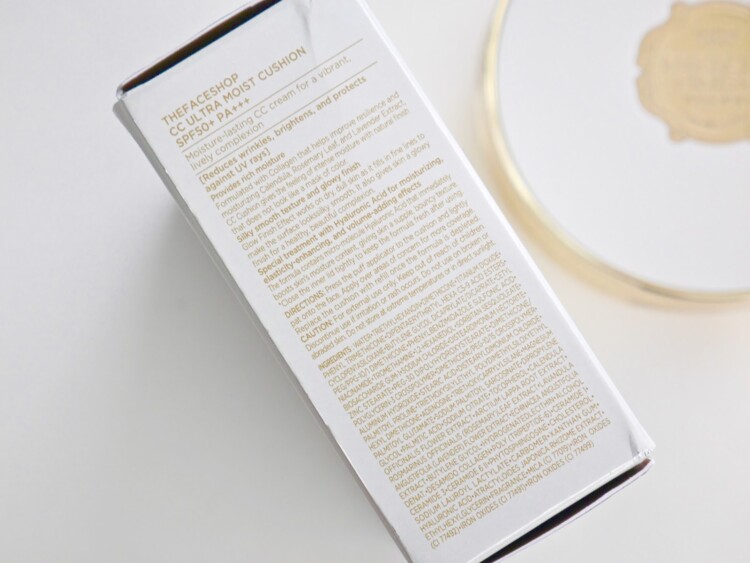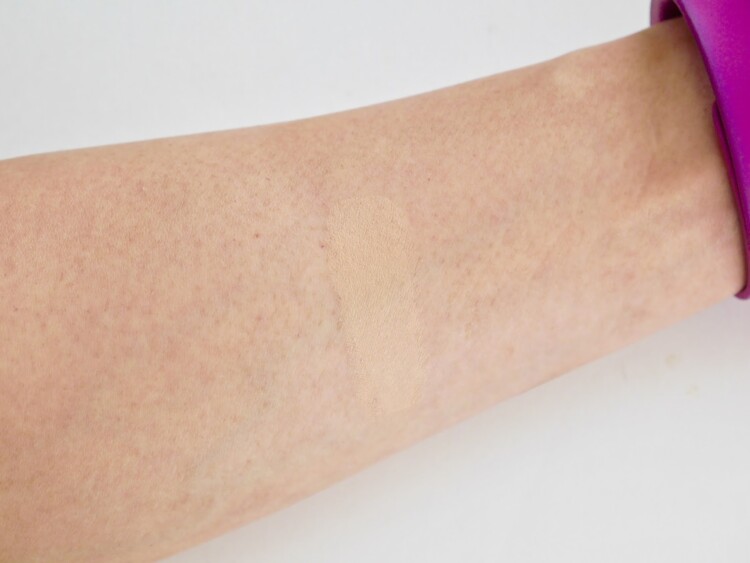 I received the Ultra Moist formula which suits my dry, mature skin and it comes with SPF50+ PA+++. For anyone who is not aware, PA+ is a Japanese sun protection system against UVA rays. The more +++ the higher the protection is. THEFACESHOP The Miracle Finish Ultra Moist CC Cushion* is enriched with Calendula, Rosemary Leaf and Lavender Extract for their moisturizing and antiseptic properties which help fight environmental damage and free radicals.. It also has Collagen to help improve and strengthen the skin. It's basically everything my ol' skin needs in a pot! If you guys follow me on Instagram then it would come as no surprise that I am head over heels in love with this cushion. It was love at first use and that love grew only stronger with every application. Application is effortless and it gives very light but buildable coverage with a healthy, radiant and dewy finish. Every time I wear this foundation, it leaves my skin with that 'fresh out of facial' glow. I have no problem layering it either as it never looks cakey but be warned that layering too much will leave the skin looking a touch ashy.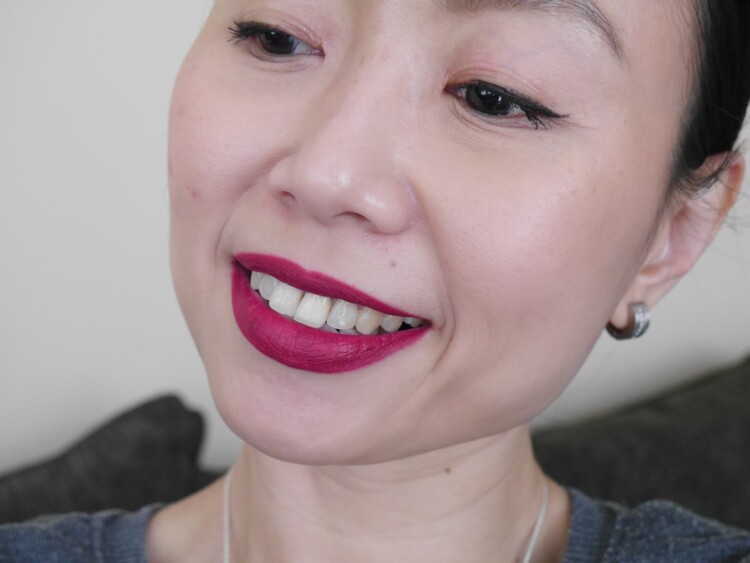 Light coverage so you can still see my spots, redness around my nose but NO pores!
I don't need any primer with this foundation as it doesn't sink in and enhance my craters or skin textures and it lasted for 6 hours before I noticed some signs of fading around my nose. On top of all that goodness, this foundation leaves my skin hydrated the whole day unlike Giorgio Armani Power Fabric foundation which left my skin screaming for hydration unless I paired it with a hydrating primer. Now is it all fine and dandy with THEFACESHOP The Miracle Finish CC Cushion foundations? No because unfortunately each formulation only comes with three shades so if you are darker than me then you pretty much out of luck. I seriously hope they will consider launching more shades later because I know many would love these. Not only will THEFACESHOP The Miracle Finish Ultra Moist CC Cushion* be a permanent fixture in my makeup, it also made me curious about Asian beauty makeup in general. Who knows what else I have been missing out all this while… THEFACESHOP The Miracle Finish Ultra Moist CC Cushion* is available for C$29.00 in stores across Canada and online at THEFACESHOP.ca. Are you a fan of cushion foundations? What are your favourites? *Product marked with * was received for free but my thoughts and opinions are 100% unbiased, honest and my own. There is no place for any sort of BS here.