Today's post is all about a brand that needs no introduction as it has been a long time favourite amongst all ages for decades. It's a brand that as soon as I mention the name, 90% of the people would instantly go 'Ohhh, Yardley….'
The House of Yardley was actually born in England by Jonathan Yardley in the mid-seventeenth century, during the reign of King Charles 1 but it was lost to a not-so-favourable part of the English history. In 1770, the Cleaver family established Yardley London and through marriage the Yardley family became involved in the company again and by the early 1800s Yardley London was once again back in the Yardley family hands.
Moral of the story? That is one hell of a long arse history with Yardley and there is a good reason why the brand is still standing until today.
I was very kindly sent the Yardley London English Rose Collection and even though I am never the biggest fan of everything rose scented, these I freaking love. Most of the products are beautifully fragranced with a light and refreshing floral scent, perfect for the spring and summer months, with a wide range of body care products to suit all your needs.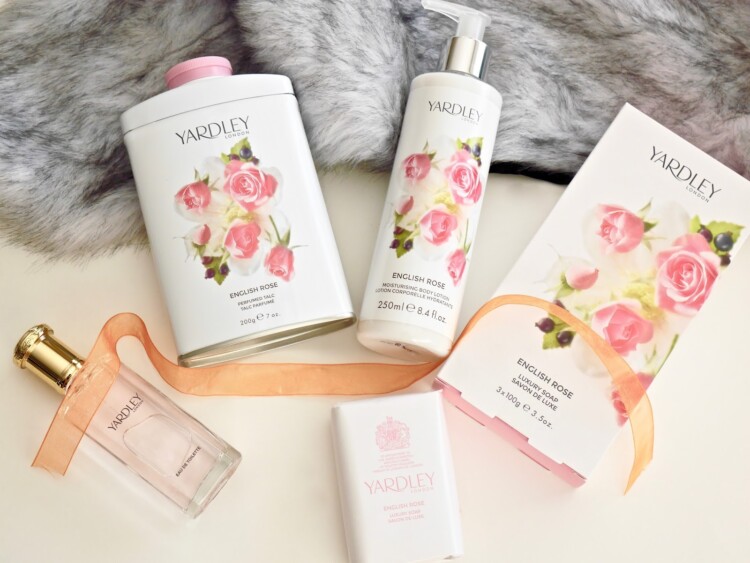 I'm going to get the one and only negative out of the way, I am not a fan of the Moisturizing Body Lotion* (£5.99). I personally find the scent to be overpoweringly sweet and the lotion while it is light and absorbs really quickly, it was not moisturizing enough for my skin. I could see my skin looking really dry after 4-5 hours of application so this was unfortunately a dud.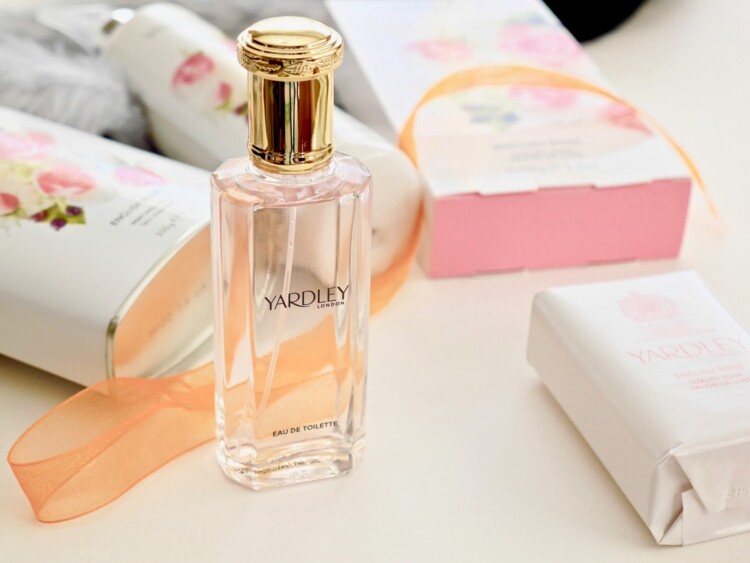 You guys have no idea how long it took me to test English Rose Eau de Toilette* (£9.99) because I was worried that it would be too sweet like the body lotion but to my surprise, it turned out to be a very pleasant, soft rose scent. There was nothing artificial about the scent and it was surprisingly long lasting too. I could still smell it after 6 hours which is really good for an EDT. Plus, I got a couple of compliments when I wore this out so I know for sure this will appeal to many!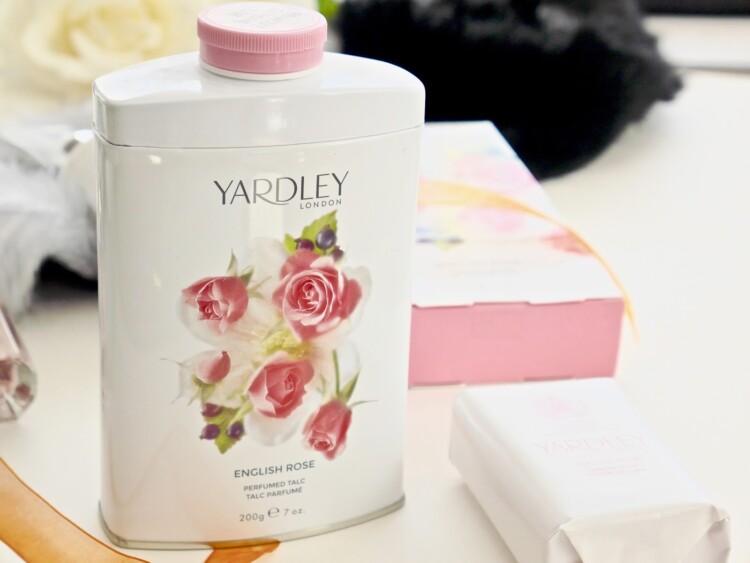 I grew up remembering my mum using powder on me and my brothers but over the years powder seems to have disappeared from the shelves. I know talc has gotten a lot of flack throughout the years but English Rose Perfumed Talc* (£7.49) really took me down memory lane. Frankly I have no use for this so I passed it to a very dear friend who is absolutely in love with it. I was told that the powder is very finely milled, absorbs sweat really well and  the rose scent is soft and very pleasant.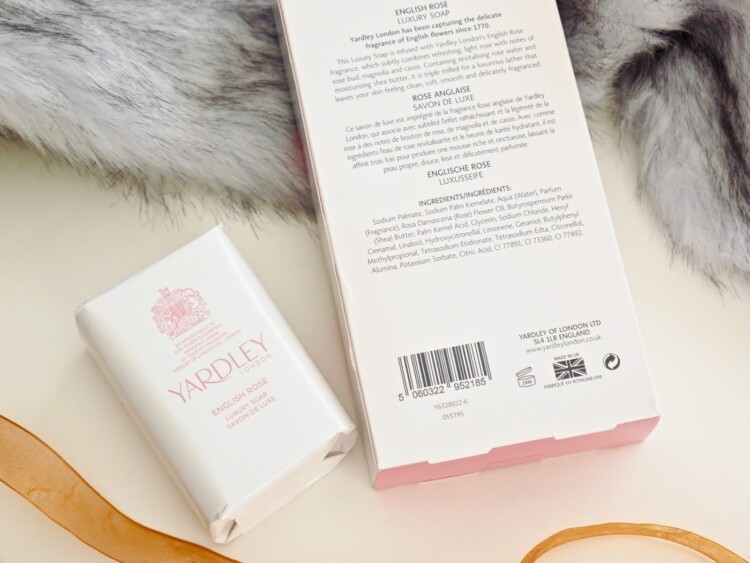 Last but not least, these English Rose Luxury Soaps* (£7.99) remind me how much I used to love showering with one. Again, they reminded me of the good old days when I was a child showering with a bar soap but unlike some soaps that are drying, these are rich with moisturising shea butter, glycerin and are triple milled for a rich, creamy lather that leaves the skin feeling soft and smooth. The scent is thankfully natural and not overpowering and even my husband enjoyed using it.
I am thrilled to be introduced to Yardley London and it's easy to see why they are a trusted brand by many all these years. If you are to try one thing from this collection then I highly suggest giving English Rose Eau de Toilette* a try. It will instantly transport you into a garden of roses.You can learn more about Yardley London by checking out their Facebook, Instagram and Twitter. *Products marked with * were received for free but my thoughts and opinions are 100% unbiased, honest and my own.  There is no place for any sort of BS here.