I have long declared that my ultimate makeup brushes, the ones that I want to be buried with when I am 6ft under ground are my beloved Wayne Goss brushes. I am slowly buying his brushes one by one because my wallet takes a massive hit each time but recently my heart was fluttering for a bunch of makeup brushes from another brand.
Let me introduce to you my latest obsession from Sigma Beauty.
I'm going to get the most obvious out of the way. Yes, I was sent these brushes. Yes, I am an affiliate with Sigma Beauty. No, I'm not going to sell you a bunch of bullocks in order for me to earn a couple of pennies.
Now, let's get to the low down on the new Sigma Detail Brush Set. This set has 8 specifically designed brushes to help with precise makeup applications; creating a perfectly edged lip, lashes coated from base to tip and a smooth eye liner application. Do take note that you don't have to buy the whole set as each brush is available for purchase individually.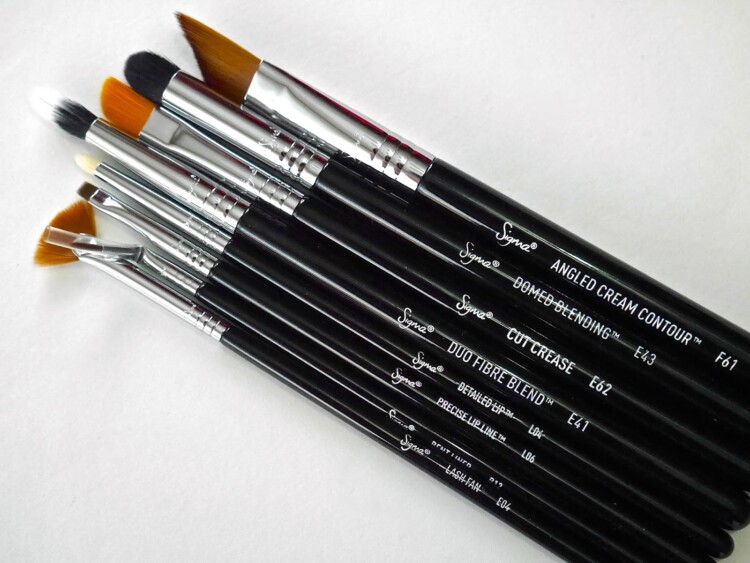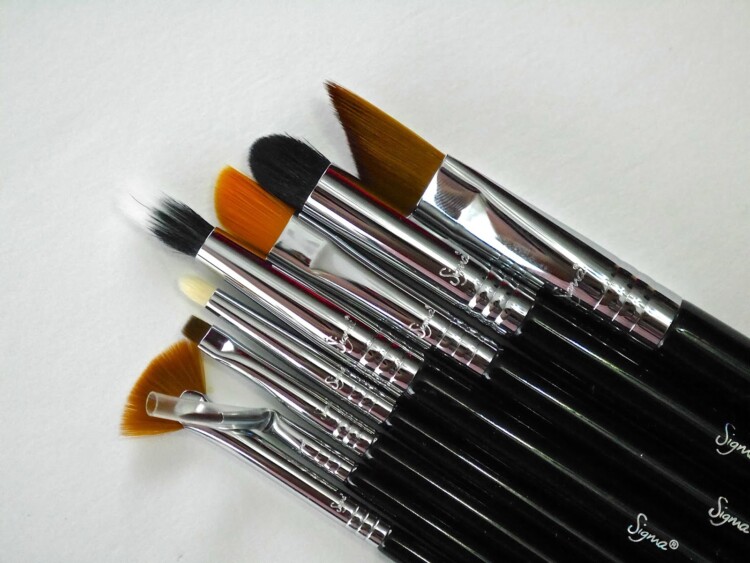 E62 – Cut Crease Brush* (here)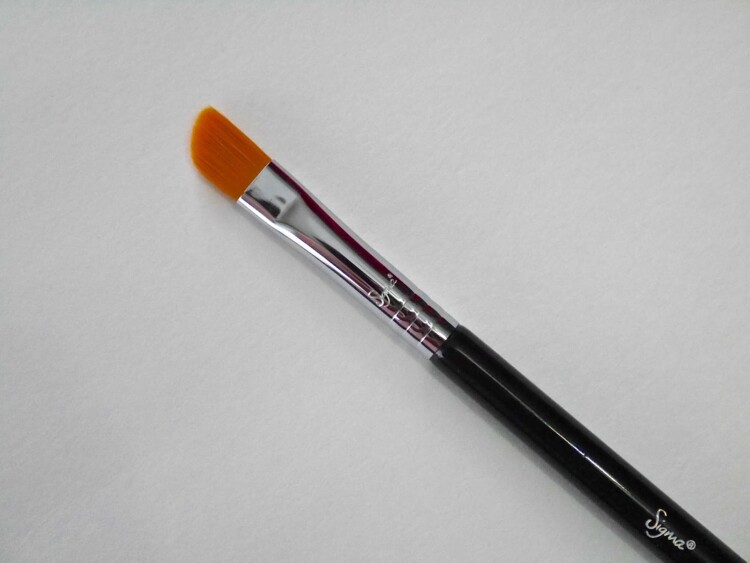 This flat brush with a slanted tip is an interesting one. If you love cut crease eye makeup then this supposedly makes it easier and fool proof. If you have a wonky as feck eye shape like mine or if you're like me and struggle with blending two eyeshadows together then you have no need for this brush. Pointless and useless for me.
E43 – Domed Blend Brush* (here)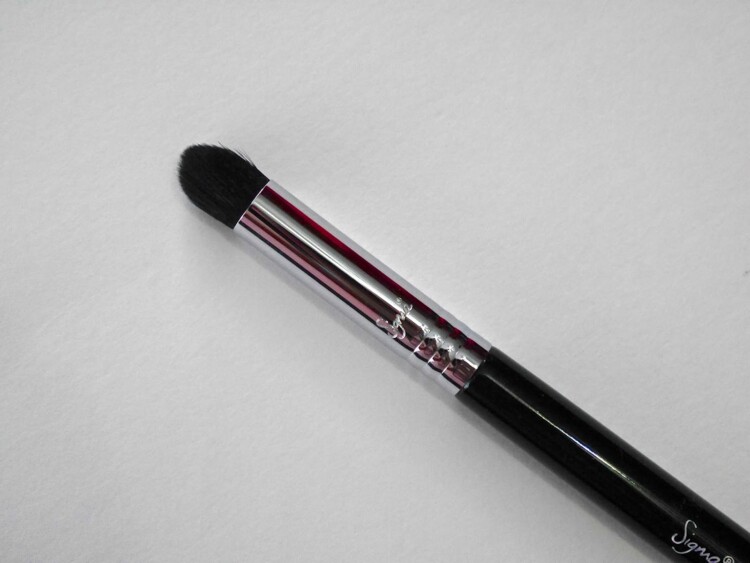 I get the concept behind this dense domed shape brush and I appreciate the idea but it's too big for my eye shape. It's too big to be fitted into my crease and using it to blend my outer v creates a mess. If you have a bigger eye area then this might work for you but on me it's a fail.
E04 – Lash Fan Brush* (here)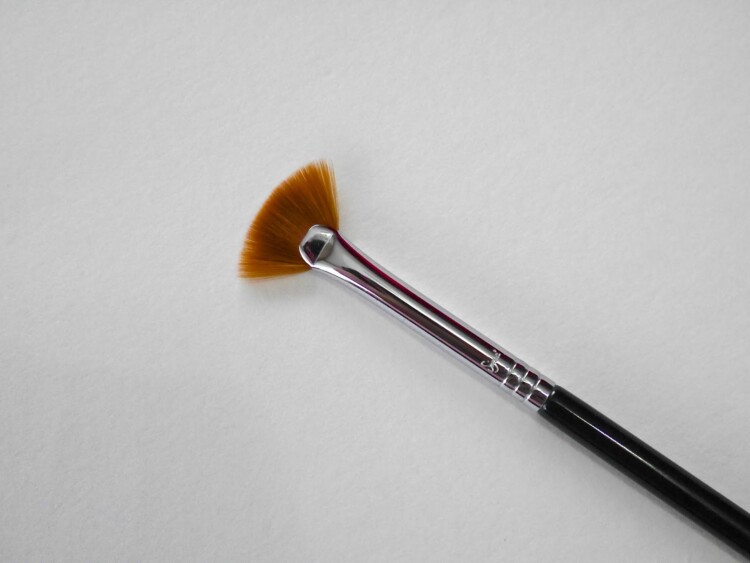 This tiny fan brush is meant to give full mascara application from root to tip. Just apply your mascara onto the fan brush and fan through your lashes. I find the application is tricky, time consuming and quite frankly, I think this brush is a gimmick. I'm going to use it for nail art and will report back but for now, this is not my favourite for makeup application.
F61 – Angled Cream Contour Brush* (here)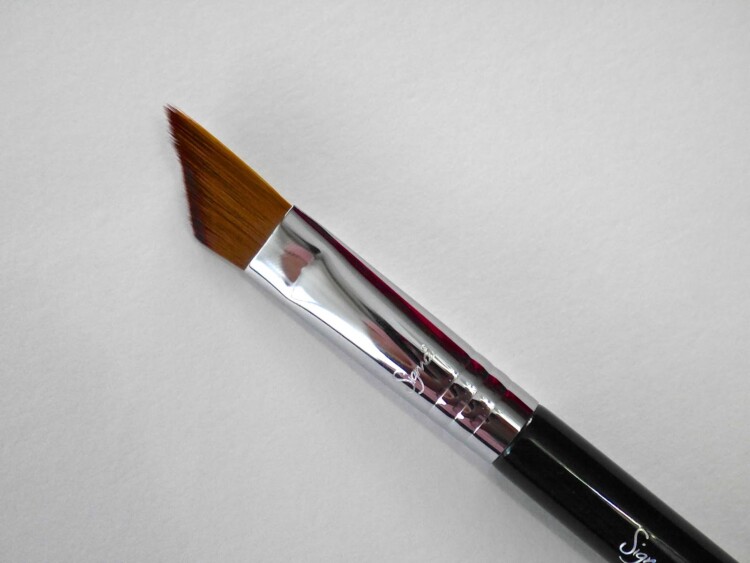 Now we're slowly warming up to the good stuff. I recently have been really getting into contouring ever since Rodial Contouring Powder* (reviewed here) came into my makeup life. And I have been taking contouring to a new level with this brush. I used it with my Make Up For Ever Pro Sculpting Face Palette (reviewed here) and this gives me the illusion of razor sharp cheek bones. Okay, not quite but it definitely comes close. If you love cream contour and you struggle getting a sharp line then this brush makes it easy as 1, 2, 3…
E41 – Duo Fibre Blend Brush* (here)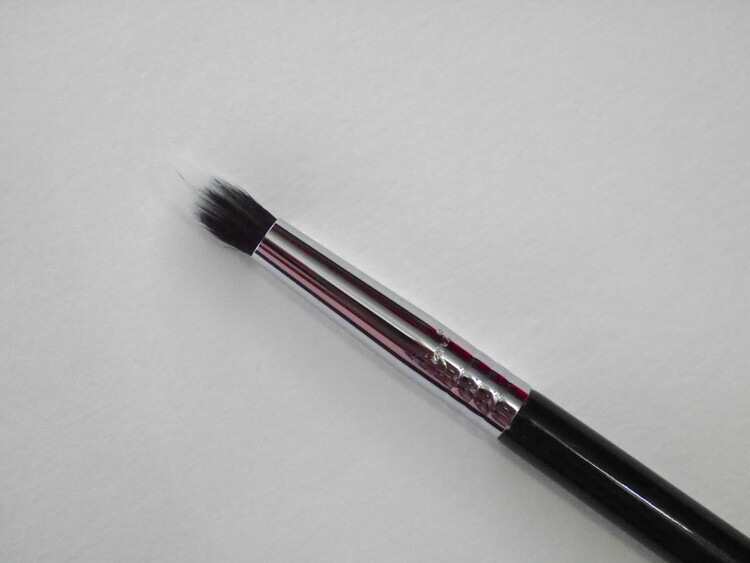 This pointed tip duo fibre brush is magic. Initially I dismissed it as another gimmicky brush but as soon as I used it to blend my eyeshadows, I saw how amazing this brush is. It blends effortlessly and gives the most flawless finish. I have always struggled with blending my eyeshadows together but this makes it so freaking easy!
L06 – Precise Lip Line Brush* (here)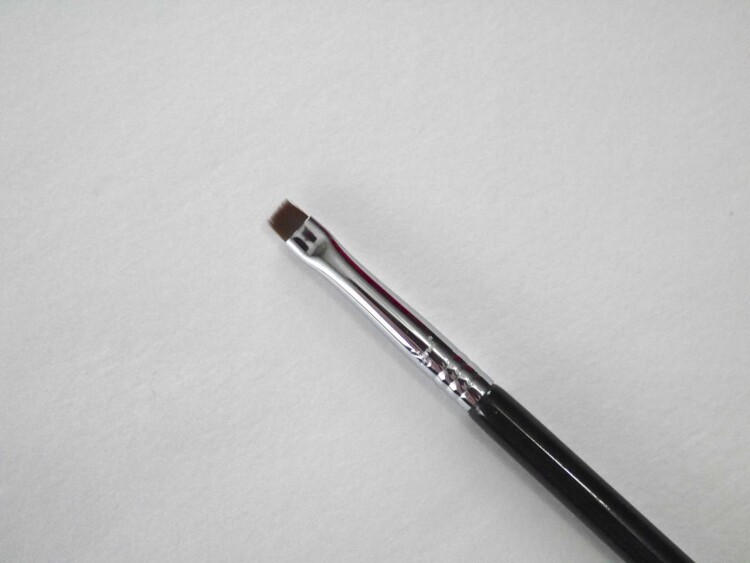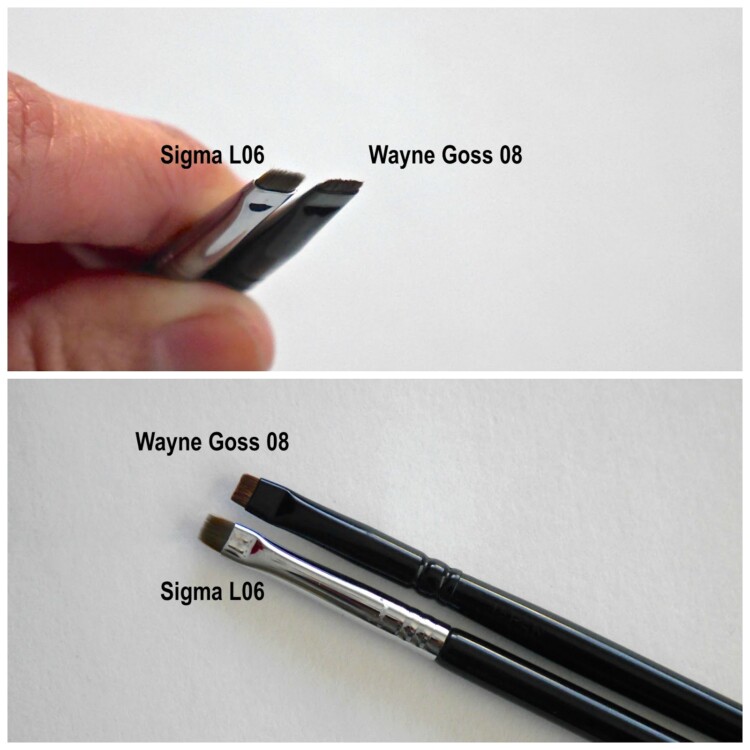 As we age, our lips loses plumpness and in return, you'll find it harder to get a straight outline of your lips. This has been my struggle since early this year especially around my cupid bow area and my bottom lips near the inner corner of my mouth. This tiny, very thin flat brush is heaven sent for me. It's very similar to Wayne Goss brush 08 but it's slightly longer and not as dense. Sigma is not kidding about precision with this brush, it gives the sharpest and thinnest line and has been a major factor why I am obsessed with lipsticks again.
L04 – Detailed Lip Brush* (here)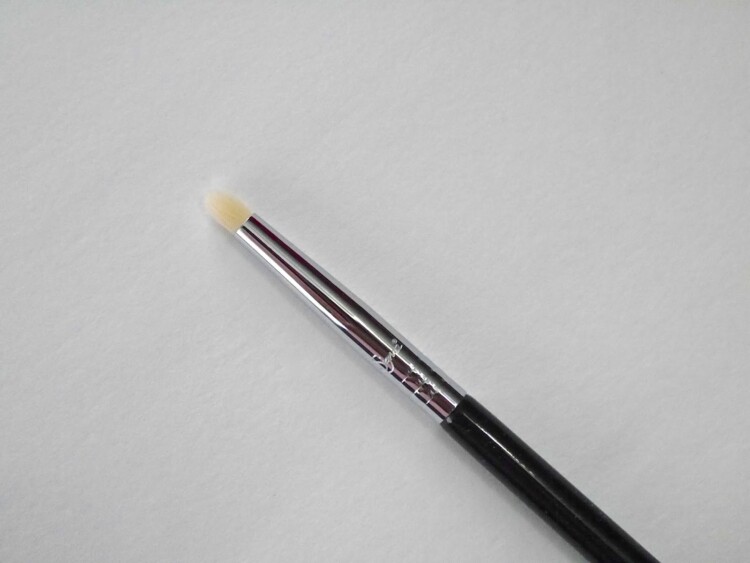 If you follow me on Instagram then you probably saw my InstaStories where I raved about this brush.  Yes, it's supposed to be a lip brush but I use it for anything but that. It's tiny with very fine tip and is perfect for pin point concealing. It blends the edges of the concealer seamlessly and I have been using it a lot to conceal the multiple tiny scars that I have no thanks to my skin going bloody bonkers on me last month. If you do a lot of pin point concealing then you will love this brush!
B12 – Bent Liner Brush* (here)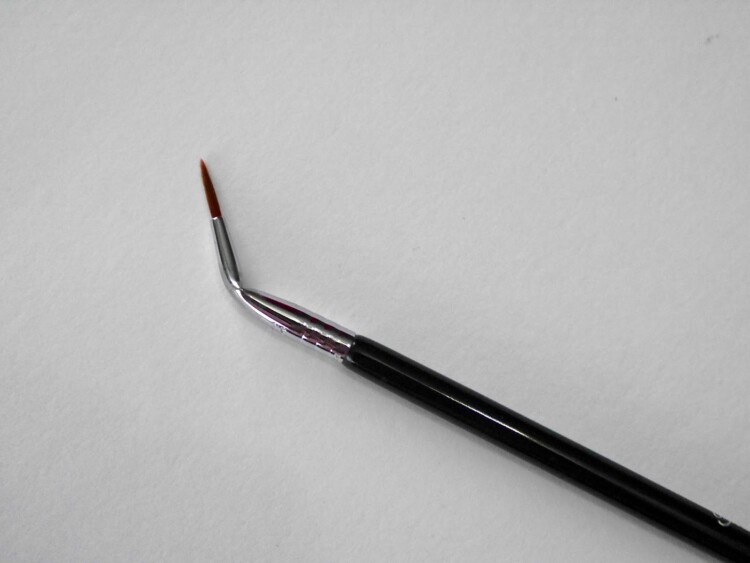 Be still my heart…guys, meet my holy grail gel liner brush. I have used gel eyeliners for many years, actually started using them way before pen and I have gone through many brushes over the years. This is it…… The brush itself is so slim, fine and packed together so I get the most precise line and the sharpest flick. The bend makes it extremely easy to get behind the lashes and draw the line right at the roots of the lashes. I have been obsessed about gel eyeliners again because of this brush and dare I say I have been slaying it with my winged liners? No shame but OMG, this brush is above holy grail and I can't be without it. If you love gel eyeliners then trust me, You.Need.This. I do apologize for the super long post and if you read everything to the end then you're my Superhero! I hope this review is helpful to anyone who is curious about Sigma Detail Brush Set. Are you a fan of Sigma brushes? Did any of the brushes here catch your interest?
*I received these products for free but my thoughts and opinions are 100% unbiased, honest and my own. There is no place for any sort of BS here. Post contains affiliated links.