A creature of habit is one of the best ways to describe me. And on top of that, I am also impatient, blunt, sarcastic and generally a bloody pain in your arse like a bad case of hemorrhoids.
But I can be cute, occasionally…okay, make that rarely.
While I am very experimental in the skin care department (I do have cowhide as skin…), it's the complete opposite with my makeup. Foundations are always light coverage and dewy, blushers are usually pinkish and I've only started practising eyeshadows this year. The same goes for lips, always bright, bold, red and the nudes only started making appearances when I landed in Canada.
So when the package from LASplash Cosmetics arrived and I saw the shades that were included, I knew I was in trouble…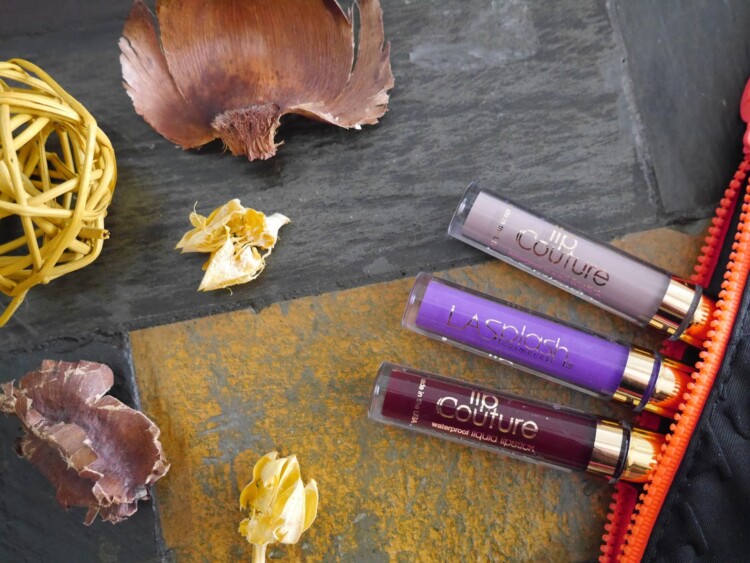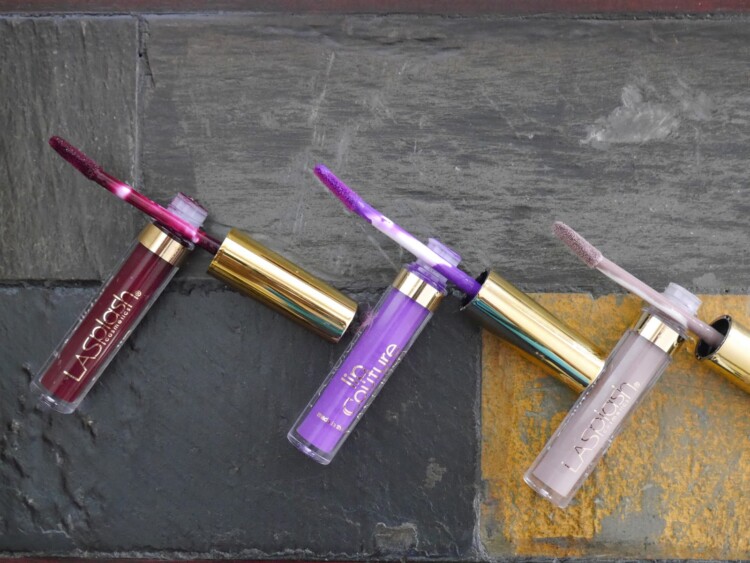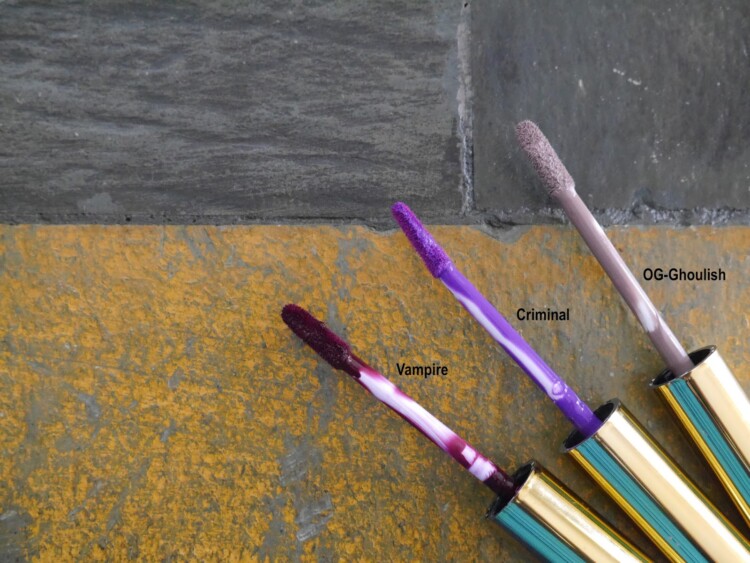 This is the first part of LASplash Cosmetics review because this trio deserve a post on their own. Lip Couture Liquid Lipsticks (check here) are waterproof liquid lipsticks that never transfer. They go on liquid and soon dry down to a matte, velvety finish.
I was kindly sent OG-Ghoulish* a taupe shade, Criminal* a lavender shade and Vampire* a very deep, dark red and it looks like dried blood. While I know many complained about the scent as chemical, I personally didn't find it to be intrusive or unbearable. The wand is the best that I've tried so far, it allows precise application and not once I needed to use a lip liner. I can also attest that these are 100% transfer proof, seriously not a hint of it anywhere other than on the lips.
These lipsticks are opaque and in your face bold and I usually need only one swipe however it can be built up to be more intense. Do take note to avoid piling too many layers or you can see little cracks when you smile. These are also the most long lasting lip products that I have ever tried. Eating, drinking, snacking…almost nothing moves these lipsticks. I even ate a burger and only the inner centre part of the lips were affected while the rest remained strongly intact. And unlike L'Oreal Infallible Lip 2 Step which I bitched about here, these don't peel off your lips after eating oily food. Reapplication is simple; just blot and reapply without the need of removing everything first.
Now to the most important part, how comfortable is it throughout wear time? I'm actually surprised at how comfortable it is on my lips. I wore it at 10am and by the time I removed it at 6pm, my lips remained soft and comfortable. Yes, it is slightly drying like all matte lipsticks but these are way more comfortable than MAC retro matte range. Is there a negative? Well, yes. Not only are these transfer proof, they are also budge proof. You need an oil based remover and it easily takes up to 30 seconds or more to massage everything off. Forget micellar water or waterproof eye makeup remover, they don't do shit, trust me I know. Frankly, it doesn't bother me at all but I think some might hate the removal process.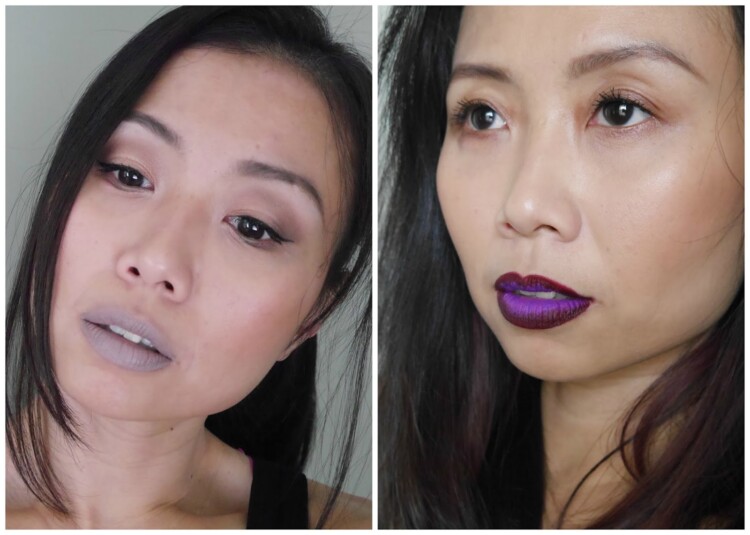 With the exception of scaring my husband a couple of times and him mumbling that he would like to have his wife back, LASplash Cosmetics Lip Couture Liquid Lipsticks get two thumbs up from me. The shades may not be for the faint hearted aka myself but I have grown to love them and have been having so much fun experimenting with different looks. Special note: Canadian beauty lovers need to be aware that purchasing products from LASplashCosmetics.com will cost higher due to the currency exchange. Clicking Canada doesn't direct you to the Canadian website instead you remain on the same US site but price shown in CAD so you will be paying USD to CAD currency exchange and shipping fees. I highly advice purchasing from LASplashCosmetics.ca if you're in Canada. Are you familiar with LASplash Cosmetics and are you a fan of liquid lipsticks?
*I received this product for free but my thoughts and opinions are 100% unbiased, honest and my own. There is no place for any sort of BS here.