The metal trend seems to be taking the beauty and fashion world by storm this year and it's no surprise that Avon has also jumped on the bandwagon. The brand has released a collection of shiny, sparkly makeup and nail polish and what better way to celebrate Monday than to bathe ourselves in fairy dust?
I was kindly sent four Mega Metals Cream eyeshadows; Metallic Plum*, Metallic Copper*, Metallic Rose*, Metallic Silver*, one eyeliner in shade Chrome Metallic* and finally two stunning metallic nail polish from nail wear pro+ range.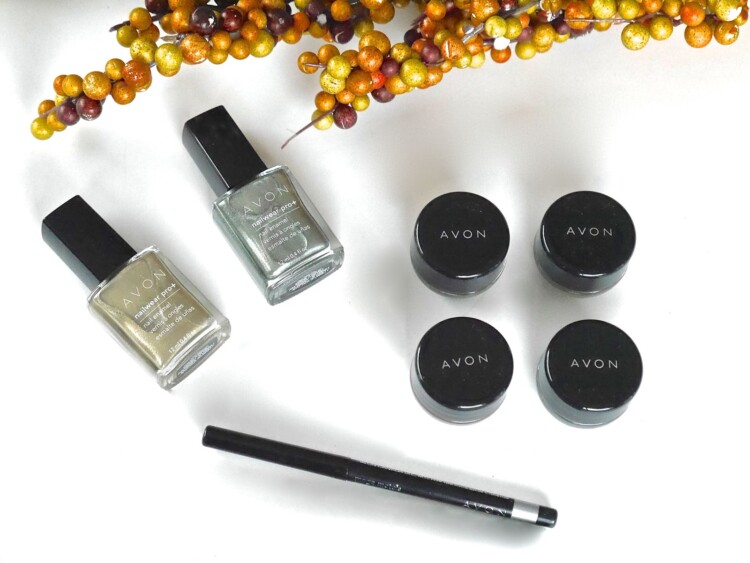 Mega Metals Cream Eyeshadows (on sale for C$5.99 now)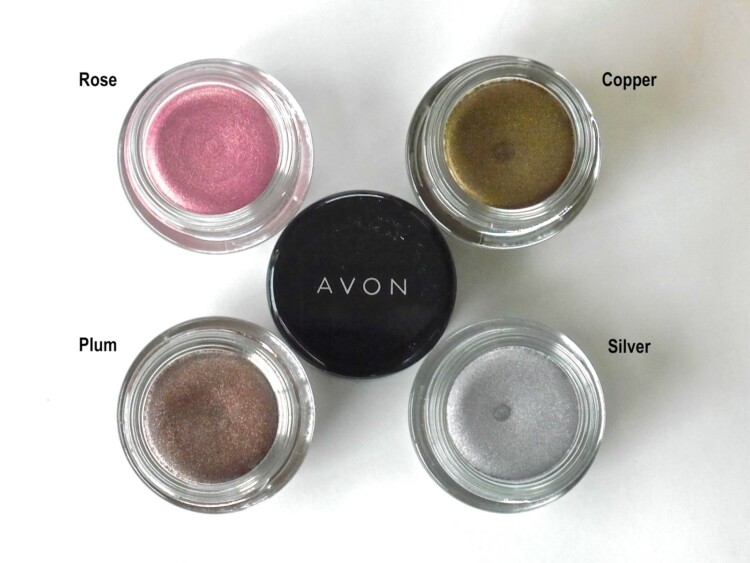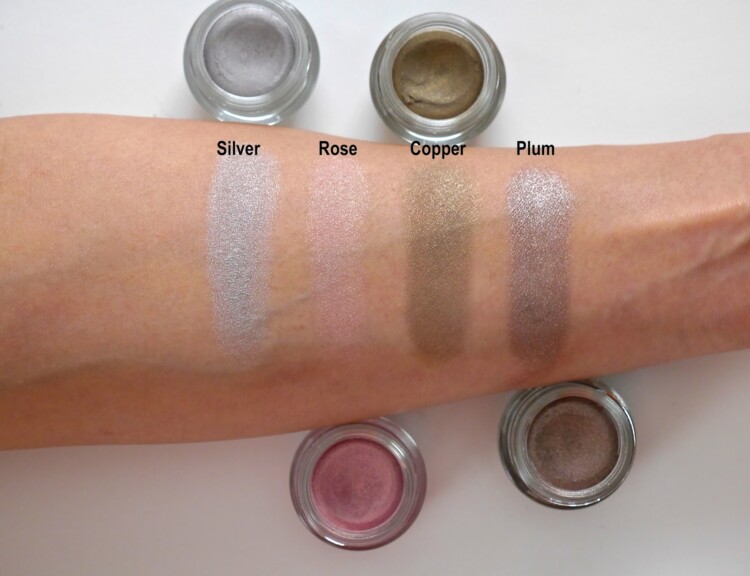 Am I colour blind or is Copper* looks khaki/olive green?!
As a testament that I might be a little colour blind, I seriously thought Metallic Copper* was a shimmery khaki shade and Metallic Plum* was a bronze. My inability to distinguish colours aside, these cream eyeshadows are actually pretty lovely!
Initially I wasn't sure how I felt about these as my impression was anything but good. Thankfully it was just the very top layer that was dry and once that was scraped off, the eyeshadow was easier to work with. Bear in mind these eyeshadows are not as creamy as Maybelline Color Tattoos, the formula is drier almost powdery.
I personally feel the best way for application is with fingers, using a dense shader brush will give very sheer colour and I get more shimmer than colour if I'm to be completely honest. While the drier texture initially threw me off, it actually worked for the better as it allowed me to layer beautifully. I only need to lightly rub my finger into the eyeshadow each time and layer my desired intensity. The dryness also means there is no creasing or fading throughout the day, it's glued firmly on the lids without the need of eyeshadow primer.
The shades are hit and miss with Metallic Rose* being purely gold shimmer with minimal colour but the other 3 shades are stunning. I have been wearing Copper* a lot and I can see it being a firm favourite in Winter.
Mega Metals Eye Liner (on sale now for C$4.99)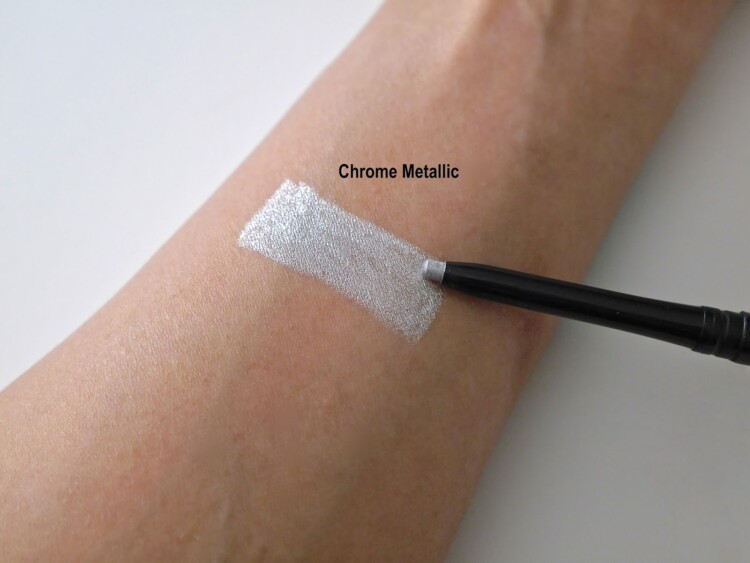 This has got to be one of the creamiest eye liners that I have ever tried! It's so silky and pigmented that initially I thought it would feather, crease and fade but I was wrong. It lasted all day without fading and impressed the heck out of me!
Chrome Metallic* is a vibrant, metallic silver and I love wearing it on top of a black eye liquid eye liner. The contrast between it and the black is beautiful and makes my eye makeup pop.
Mega Metals Nailwear Pro+ Nail Enamel (on sale now for C$4.49)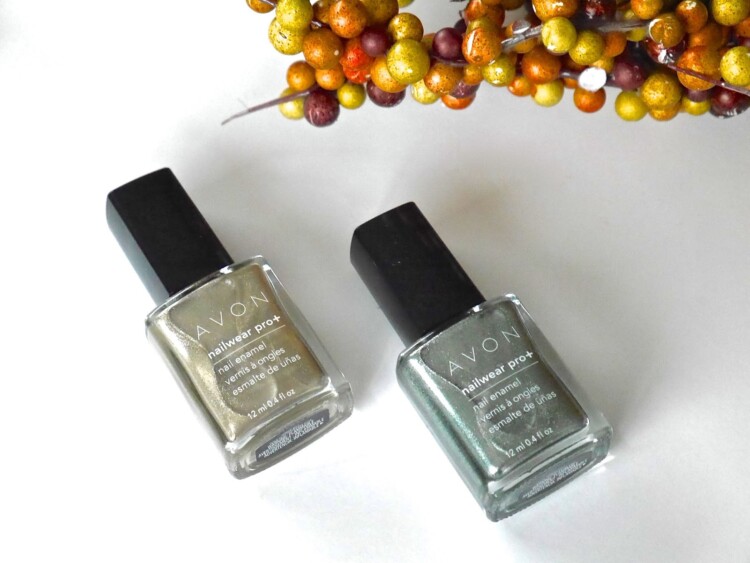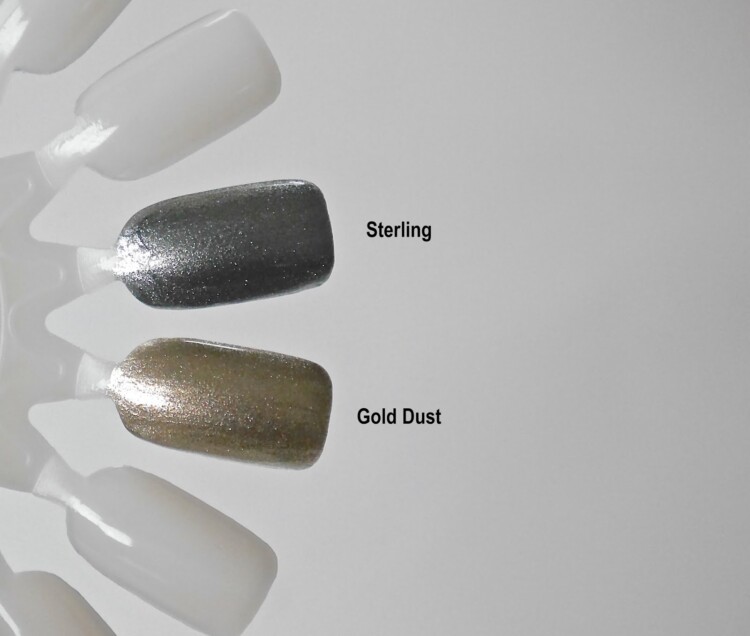 I'm not going to repeat myself like a broken record as you lovelies already know that I love Avon nail polish in general and these are no different. I could easily get away with only one coat and the pigmentation is intense but I always apply two coats out of habit. I easily get 5 days wear before I see the first chip but be warned that these do take a touch more effort to remove. It's not pain in the arse like glitter nail polish but close.
I was taken by surprise at how much I enjoyed Avon Mega Metals range as I usually have more misses than hits with their makeup. It's safe to say that I am more than happy to go mental with Avon Mega Metals.
Yes, I'm a dork…shut up, Shireen. *I received these products for free but my thoughts and opinions are 100% unbiased, honest and my own. There is no place for any sort of BS here.